Disclosure: This article may contain affiliate links. We will make a small commission from these links if you order something at no additional cost to you.
If you research a trip to Milford, Pennsylvania, you are likely to see words like "quaint", "beautiful", "peaceful", and "historic". It was even named one of the ten coolest small towns in Pennsylvania by Budget Travel magazine. However, after visiting Milford a few months ago, I can really only think of three reasons why you would want to visit the town:
Otherwise, if I'm being perfectly honest, I don't see any reason to visit Milford, Pennsylvania.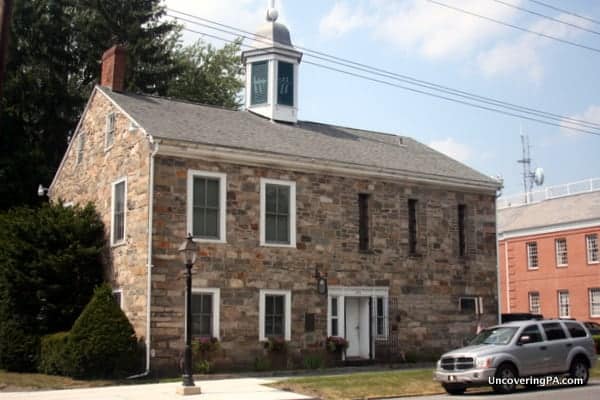 Milford first became famous in the early 1900s when silent film director D.W. Griffith shot several films in the town, one starring local actress Mary Pickford. It continued to gain prominence as the home of Gifford Pinchot, the nation's first head of the National Forest Service and a former governor of Pennsylvania, and as the home of several well-known science fiction writers.
If there is one site to see in the town it's Gifford Pinchot's home, Grey Towers. The imposing castle-esque structure stands atop a hill and is quite beautiful. Because I arrived close to closing time, I was only able to explore a bit of the beautifully manicured grounds, but I hope to visit again to see the home's interior.
In the center of downtown, Hotel Fauchere (affiliate link) has hosted three presidents, but isn't overly impressive from the outside (though it does have good reviews), and the dilapidated Milford Theater makes for an interesting photograph, but isn't terribly interesting otherwise.
This isn't to say that Milford isn't nice. There are some great little shops, restaurants, and vistas. However, the rather small downtown area isn't overly unique or in enough quantity to make Milford a shopping destination, and there are few other things to do in Mildford, PA.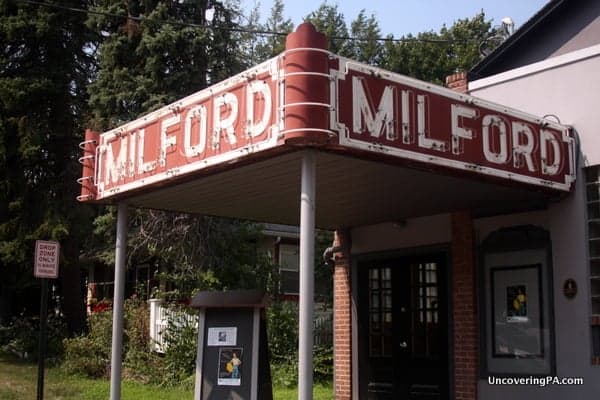 Overall, while there's nothing wrong with Milford, there just isn't much worth stopping for. Should you find yourself in the area, the town of Stroudsburg, just south of the Delaware Water Gap National Recreation Area, has much more charm and strikes me as a better destination for tourists.
With so many great small towns in Pennsylvania, you won't miss much if you bypass Milford.
See map below for other area attractions.