Date: No Workshops currently scheduled
Time:
Cost:
Max Participants:
Location: Benton, PA
There might be no better trail in Pennsylvania than the Falls Trail at Ricketts Glen State Park. Home to nearly two dozen waterfalls, this is a nature lover's paradise and the perfect place to learn the techniques required to shoot waterfall photos.
We will start our time together at 7:30am, but our ending time is approximate. During our hike, we will see the majority of the park's waterfalls. I will also provide information for several other great waterfalls in the area if you are looking for more to see along the way.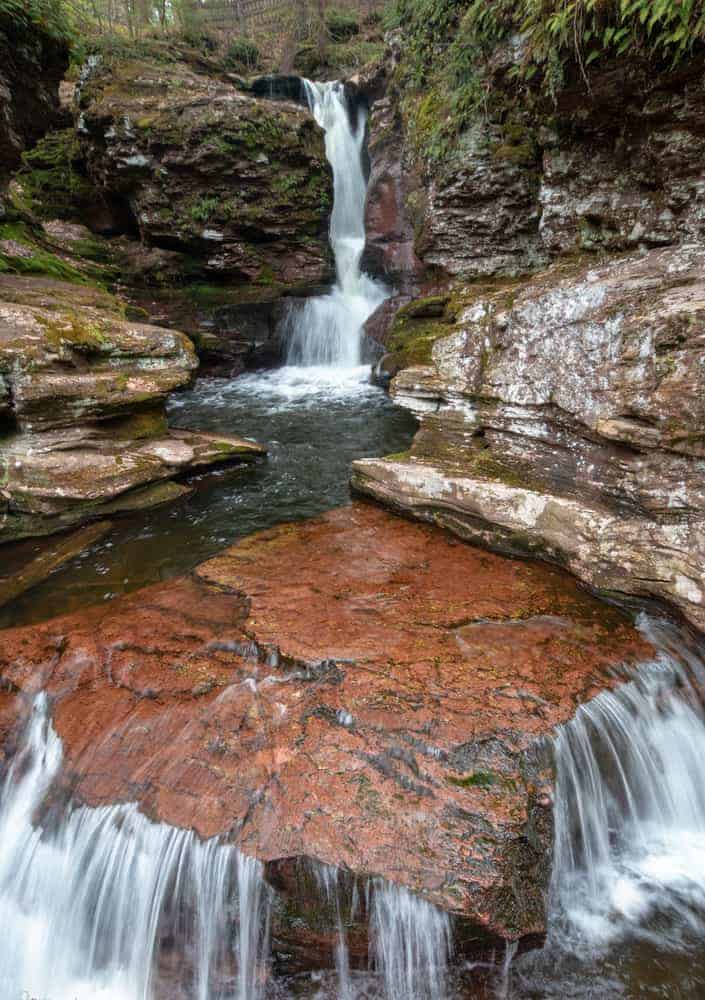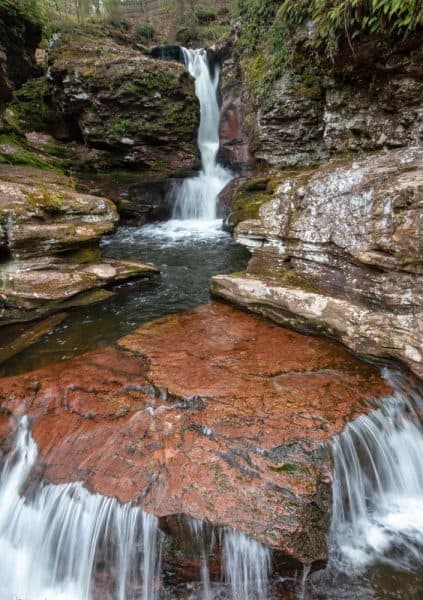 The workshop will cover settings for how to get a smooth look to your waterfall images. We will also discuss how to adjust your shutter speed to cover a variety of lighting situations and to create a variety of looks in your waterfalls. Whether you want smooth water, a bit of motion in the falls, or to stop the movement of water completely, we'll talk about how to achieve these results.
We will also cover the different shooting modes that you can utilize, how to properly meter your images in challenging lighting situations, helpful filters to have when shooting waterfalls, and creating images with great composition.
This workshop is geared towards beginner or intermediate level waterfall photographers, but anyone is welcome to come along to enjoy shooting in a small group setting. However, while this is a workshop for beginner and intermediate level photographers, you'll get the most out of it if you have a basic idea how to work your camera.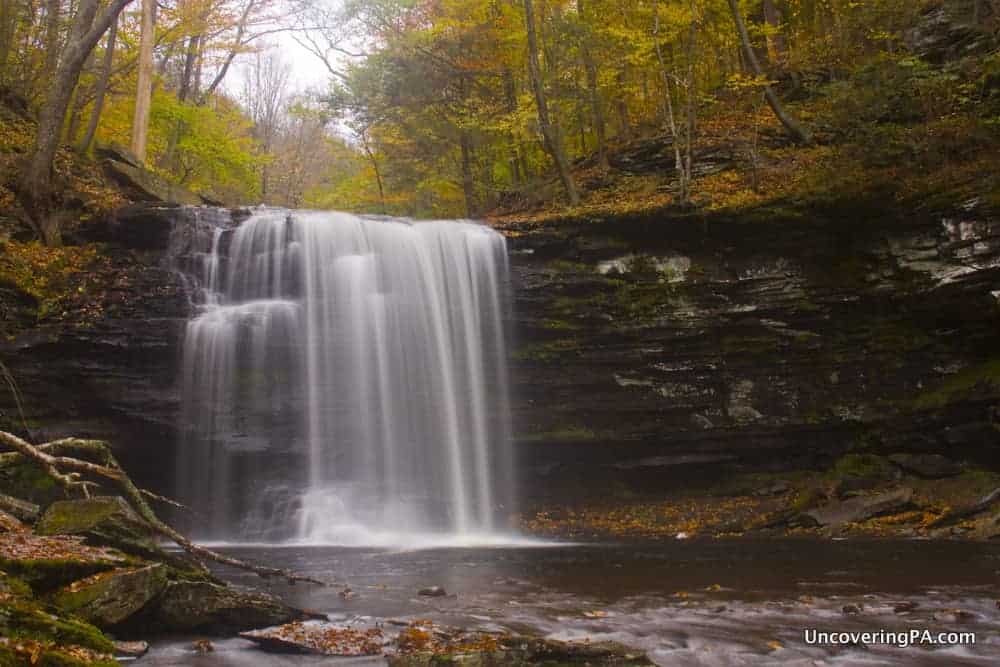 At a minimum, I'd recommend having a camera that you can change the shutter speed on and knowing how to do so. Since all cameras are a bit different, I'd recommend bringing your manual in case we need to figure out how to change a setting on your camera. I also HIGHLY recommend a tripod as not having one will greatly limit your potential shots, though we can work around it if you don't have one. Please note the full list of required and recommended gear below.
Generally speaking, the workshop will go on even if there is a threat of inclement weather. After all, you can get some great shots during poor weather. Should dangerous weather conditions or other circumstances force a cancellation, we will have a rain date. If you are unable to attend the rain date, you can apply your amount paid to another photo workshop or receive a full refund.
This workshop will cover approximately 4-4.5 miles of hiking distance. The Falls Trail is very steep and in places can be narrow and slippery. Should an emergency arise, it can take hours for help to arrive due to challenging conditions and lack of a cell phone signal. All participants must ensure that they are capable of handling an all-day hike up and down steep slopes.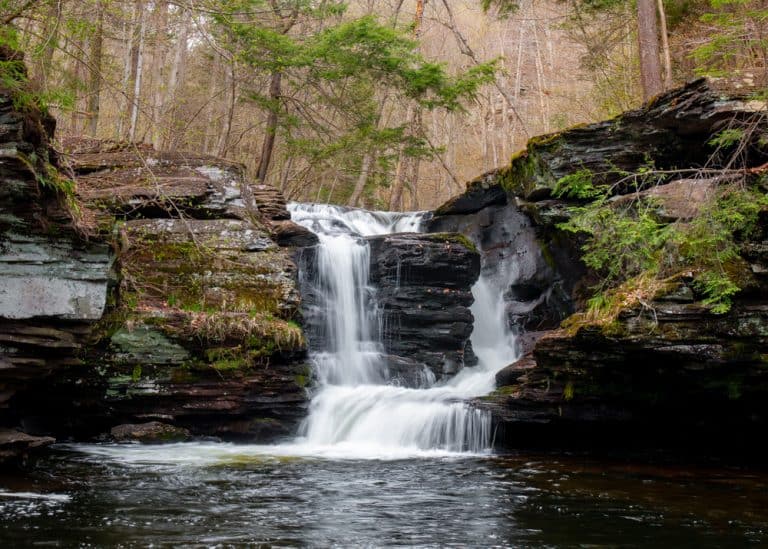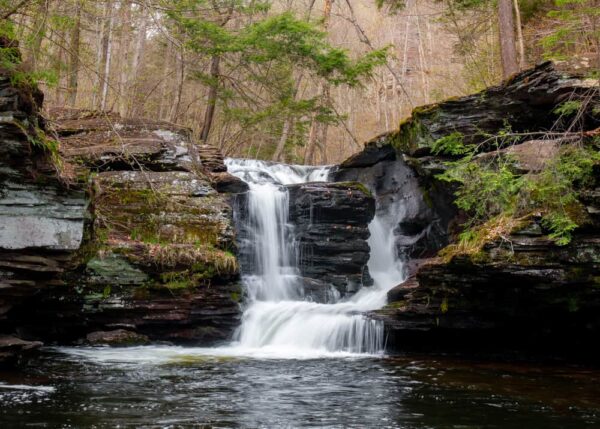 More information about what this hike is like and what can be seen along the trail can be found in my four-part series about hiking the Falls Trail at Ricketts Glen State Park.
You are also encouraged to consult your doctor to the appropriateness of the hike if you have any medical concerns. While I am happy to answer specific questions about the hike, the ultimate decision on whether to attend is up to you.
This workshop also has a minimum number of participants required for it to happen. Should that minimum not be met at least a week prior to the workshop, all monies will be refunded.
There is no minimum age to participate in this photography workshop. However, anyone under the age of 18 must be accompanied by an adult. Everyone who joins will be required to purchase a ticket regardless of whether they are shooting photos or not.
Our recommended gear list is below. If you have any other questions or want information on our cancellation policy, read our FAQ page. You can also message me using the form below.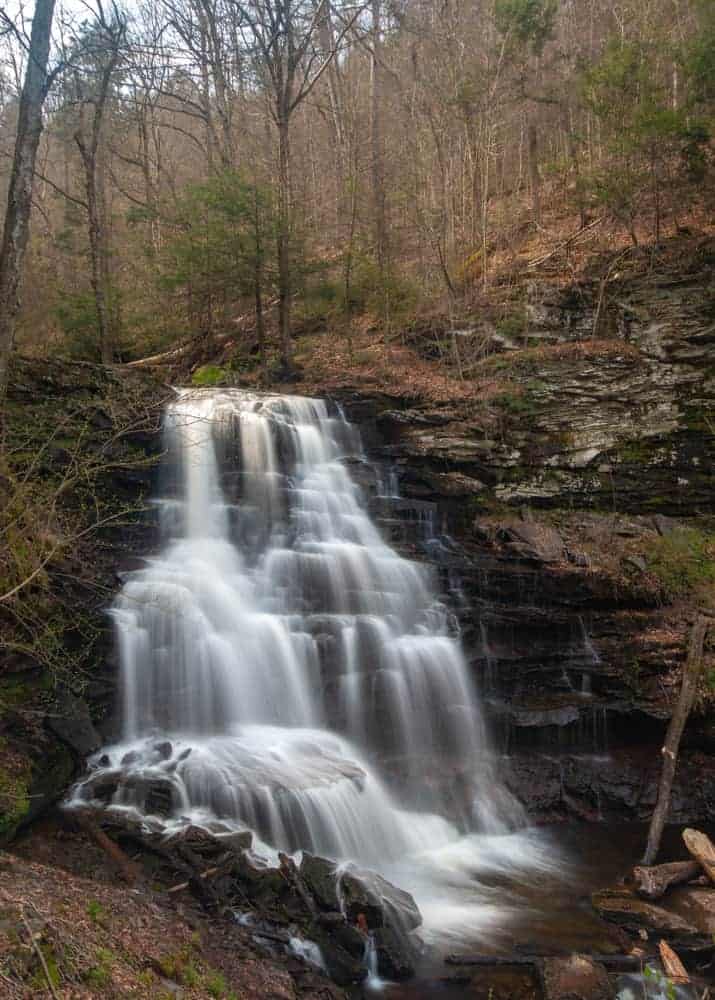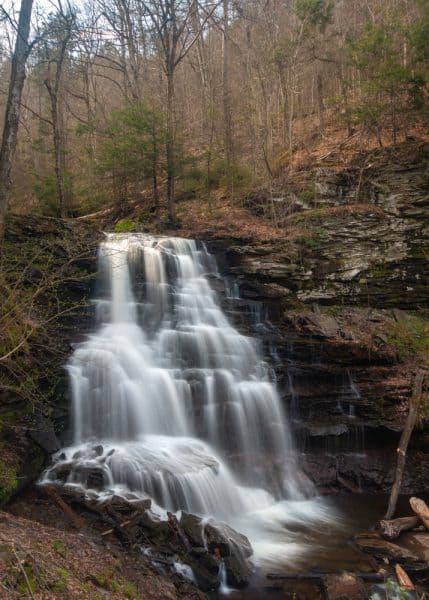 Gear List
Required: Hiking boots or similar shoes with sturdy traction for steep and slippery trails, 2 liters of water, lunch, and snacks
Highly Recommended: Camera you can change the shutter speed on, tripod, polarizing filter, neutral density filter (3-stop or 6-stop)
Other Recommended Gear: Remote timer, hiking poles, your camera manual
About the Instructor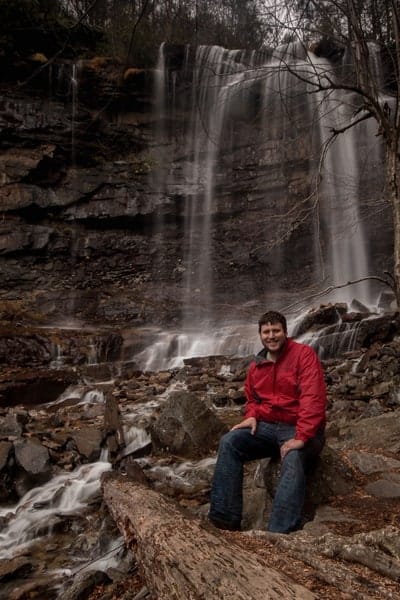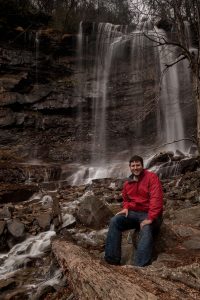 Jim Cheney is the writer, photographer, and creator of UncoveringPA. He is an award-winning photographer that has photographed all 67 counties in Pennsylvania. Jim's photography focuses on creating unique images utilizing long-exposure shots of waterfalls, sunsets, sunrises, and cityscapes. He also has an interest in abandoned photography.
You can see more of his work on the UncoveringPA Instagram page or on his personal Instagram, JimCheneyPhotography.
Click here for a list of equipment used by Jim.