Disclosure: This article may contain affiliate links. We will make a small commission from these links if you order something at no additional cost to you.
This article is sponsored by RVshare.com.
With summer approaching and things starting to look up in the world, you're probably searching for a great getaway for this year. While there are many fun trips throughout PA to consider, one fantastic way to explore the state is by RV.
However, what if you don't have your own RV? That's where RVshare comes in.
RV Share was founded in 2013 and features more than 100,000 RVs that you can rent throughout the country. At the time of publication, there are hundreds of RVs for rent in Pennsylvania ranging from small vans to large buses. This means that no matter where you are in the state or what type of RV you are looking for, there's a great choice near you.
Of course, while you could grab an RV and take a road trip around the state, these are also the perfect option for those looking to enjoy the great outdoors with a bit more comfort than a tent can provide. In fact, many of the rentals on RVshare can be delivered right to your chosen campground so you don't even have to learn to drive them!
To help you pick the perfect spot to take your RV, whether you are taking a road trip or having it delivered, I've put together a few of the best campgrounds in Pennsylvania that are perfectly suited for an adventure with RVshare.
Hickory Run State Park in the Poconos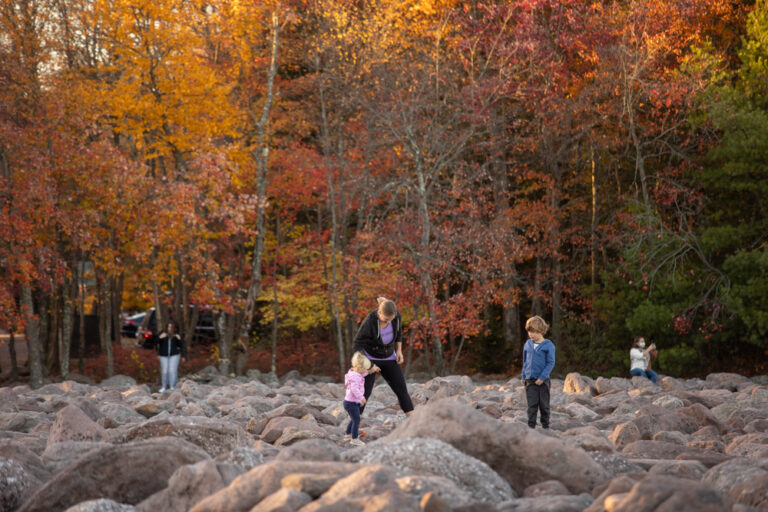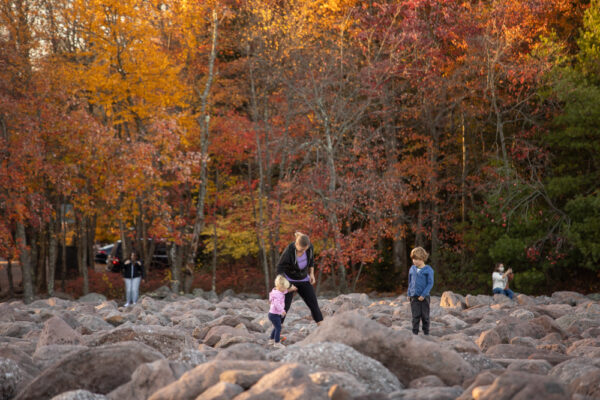 Located in the Poconos, Hickory Run State Park is one of the most beautiful spots in Pennsylvania and a great destination for RVs.
The large campground at the park has more than 300 spots, and more than a third have either full or partial hookups for RVs. This means that there are a lot of great places to choose from when visiting this neat park.
From the campground, you can hike to great spots like the Boulder Field, Hawk Falls, and the Shades of Death Trail. You are also only a short drive away from the city of Scranton, the charming small town of Jim Thorpe, and the incredible Delaware Water Gap National Recreation Area.
Find RVs near Hickory Run State Park.
Sara's Campground in Erie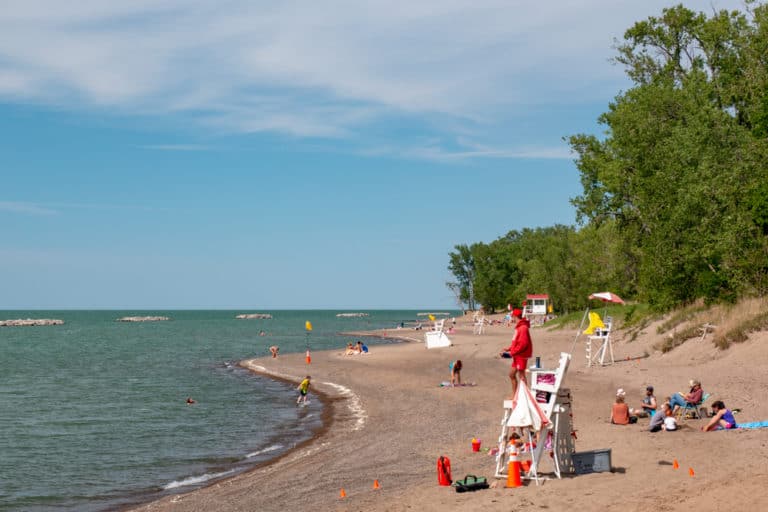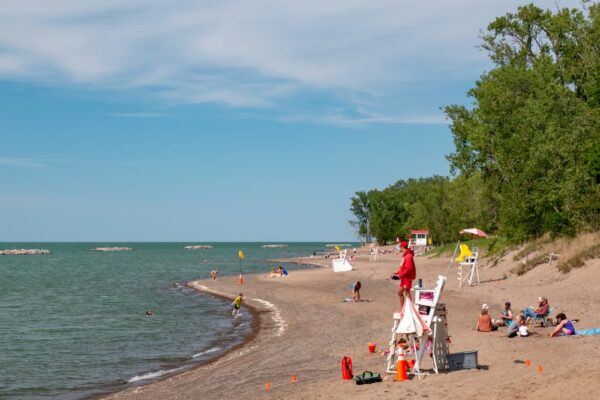 Pennsylvania's only "seashore" is located along the shores of Lake Erie in the northwestern corner of the state. Many flock to Presque Isle State Park to enjoy the area's beaches and waves, but, sadly, the park lacks anywhere to stay.
Fortunately, Sara's Campground is located adjacent to Presque Isle and allows visitors to walk or bike directly into the park and onto its beautiful beaches and miles of trails. You can also walk to the Waldameer, a free-admission amusement park!
Sara's offers a variety of RV spots throughout the campground, many of which offer full hookups for motorhomes. There are even some lakefront spots that provide incredible views of Lake Erie.
Find RVs near Sara's Campground and Presque Isle State Park.
Ricketts Glen State Park in Northeastern PA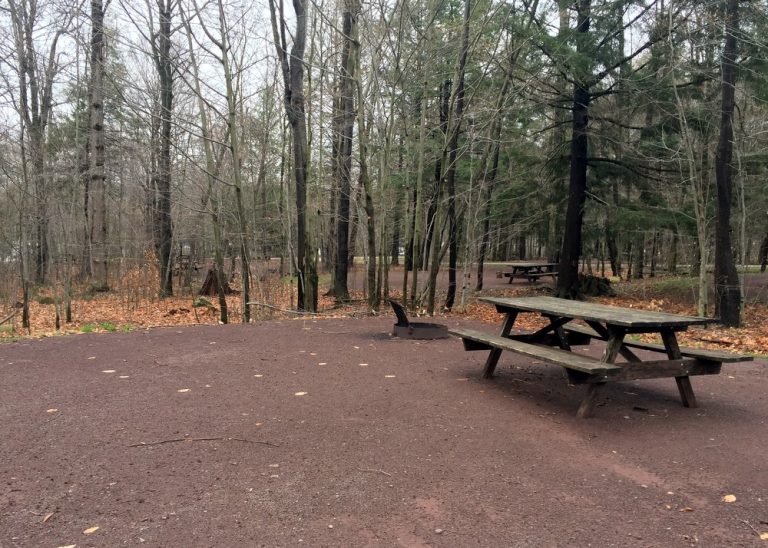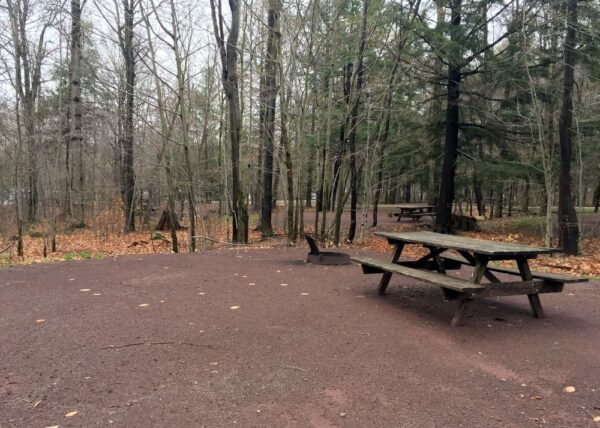 Ricketts Glen State Park might be the best park in Pennsylvania, and it's a perfect destination for those looking to go RVing. That's because you can access all of the park's great trails, its two lakes, and its beach via short walking trails from the campground.
Most of the spots in the campground can accommodate RVs, though it's worth noting that none of the spots have electric or water hookups, so make sure you check out the unit's boondocking capability before booking.
Even without these hookups, however, Ricketts Glen is a worthwhile destination for RV renters wanting to get out and explore one of the best state parks in America.
Find RVs near Ricketts Glen State Park.
Hersheypark Camping Resort in Hershey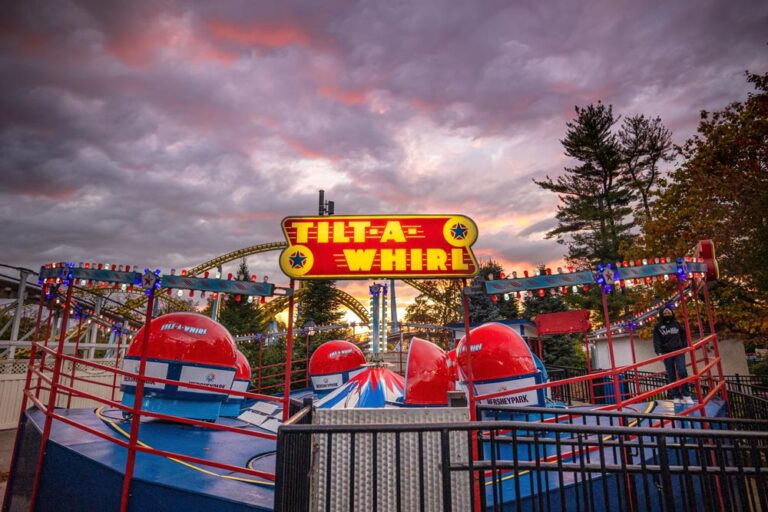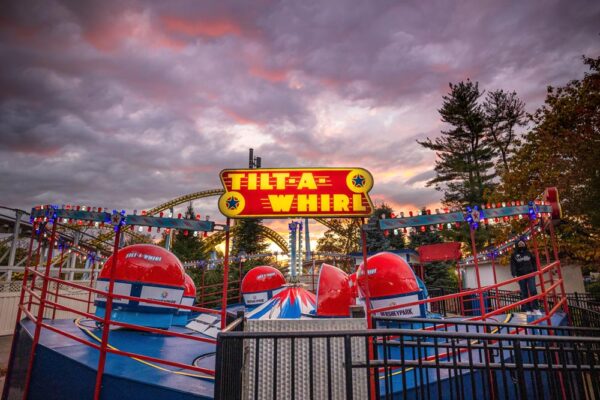 Take your RV to the Sweetest Place on Earth, Hershey, Pennsylvania for a relaxing getaway.
Hersheypark Camping Resort is located in south-central PA and has hundreds of campsites, most with full or partial hookups for an RV.
The grounds feature many great amenities including several swimming pools, game rooms, sports courts, and more. What really sets this campground apart, however, is that it offers a free shuttle to and from the fantastic Hersheypark, one of the best amusement parks in the northeast.
Ohiopyle State Park in Southwestern PA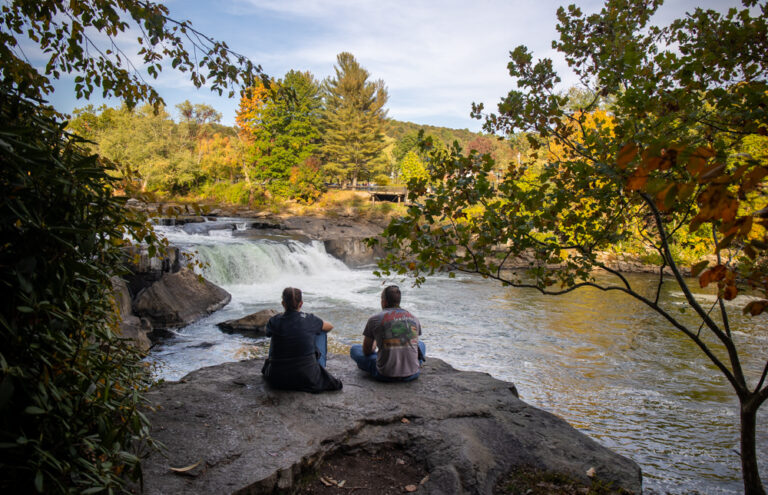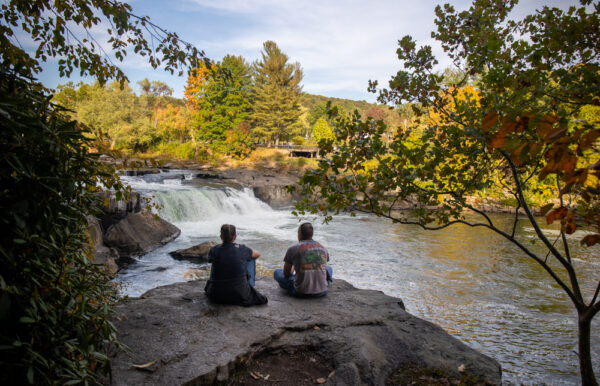 If you are looking to get away from civilization but still want to have many great attractions nearby, Ohiopyle State Park in southwestern PA is a great choice.
Ohiopyle State Park features several great waterfalls, fantastic whitewater rafting, and miles of hiking trails. It's also only a short drive to two Frank Lloyd Wright homes, including his iconic Fallingwater.
In addition to being able to access the great attractions in the park without having to move your RV, you can also walk into the quaint community of Ohiopyle, which is filled with delicious restaurants for those that don't want to cook.
Find RVs near Ohiopyle State Park.
Lake Raystown Resort in the Alleghenies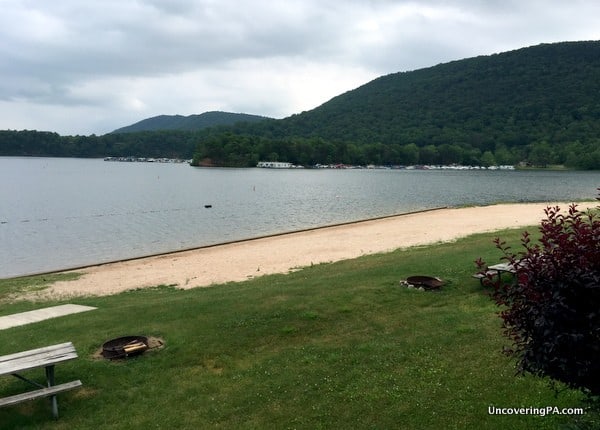 Raystown Lake is the largest lake entirely within Pennsylvania, and the lake is known for the lack of development along its shores. However, if you want to take your RVshare rental to the lake, there's a great option: Lake Raystown Resort.
Lake Raystown Resort is located on the southern half of the lake and features many great spots to park your RV, including some that are lakefront! Who wouldn't want to go fishing or launch their kayak from their campsite?
Even better, if you don't want to drive, you can access the resort's restaurants, scenic boat tours, and waterpark without leaving their grounds.
Ole Bull State Park in the Pennsylvania Wilds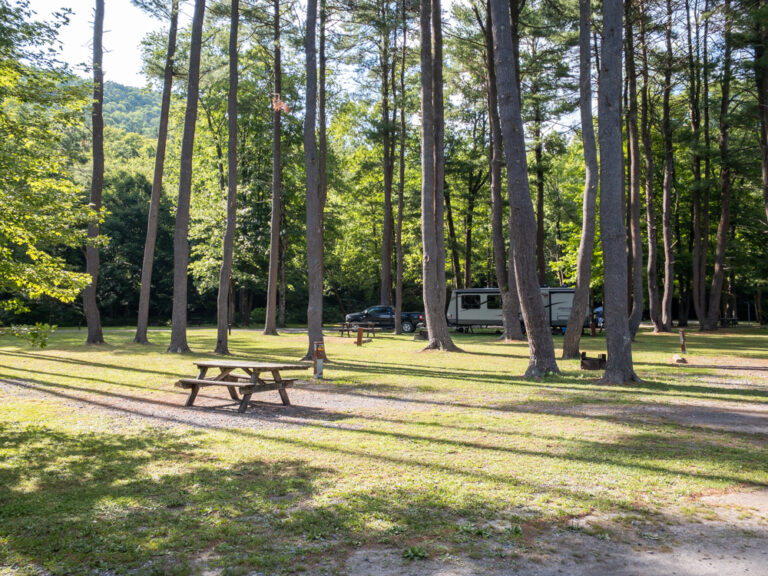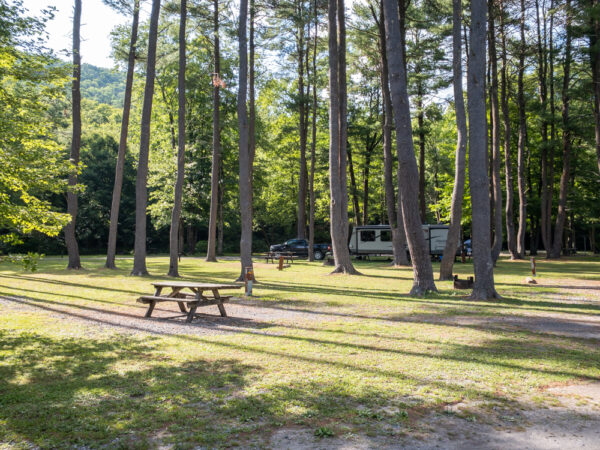 Potter County is known for having the darkest skies in Pennsylvania, and Ole Bull State Park is a great spot to take in the majesty of the nighttime sky.
This park is located a short drive from Cherry Springs State Park, the darkest place on the east coast, but lacks the crowds and campground restrictions of this popular park. There's also a lot to do in Ole Bull State Park, including hiking trails, a creekside beach, and hookups for your RV.
And, after dark, the skies here are incredibly dark, allowing you to view the Milky Way without leaving the campground!
Find RVs near Ole Bull State Park.
Brandywine Creek Campground near Philly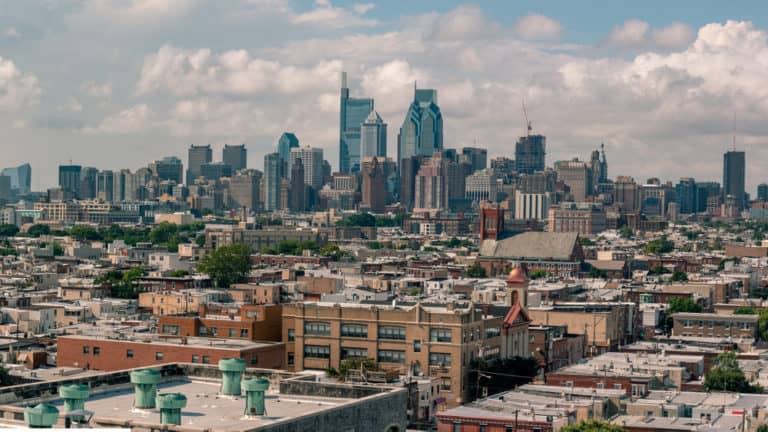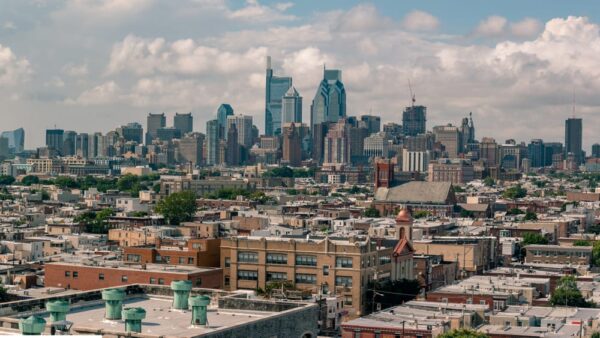 Whether you are looking for an easy getaway from Philadelphia or are looking for somewhere centrally located from which to explore the area, Brandywine Creek Campground is a great spot to take your RV.
Located only 30 miles from Philadelphia, this is the closest campground in Pennsylvania to the city. If you want to explore the City of Brotherly Love, there is a train station that provides access directly into Philly only a few miles from the campground.
Of course, if you want to relax in the campground and the nearby area, Brandywine Creek Campground offers full hookups for RVs, a swimming pool, and a playground.
Even better, Brandywine Creek Campground borders Marsh Creek State Park, giving you direct access to the park's miles of hiking trails and large lake.
Find RVs near Brandywine Creek Campground.
Knoebels Campground in the Susquehanna Region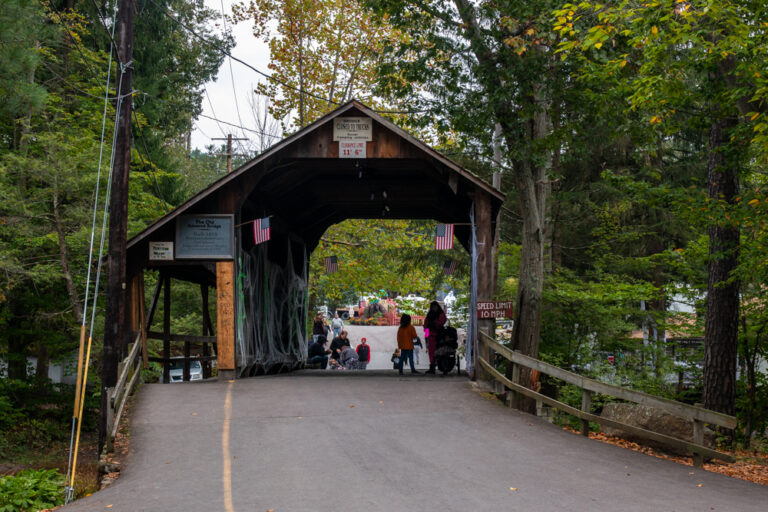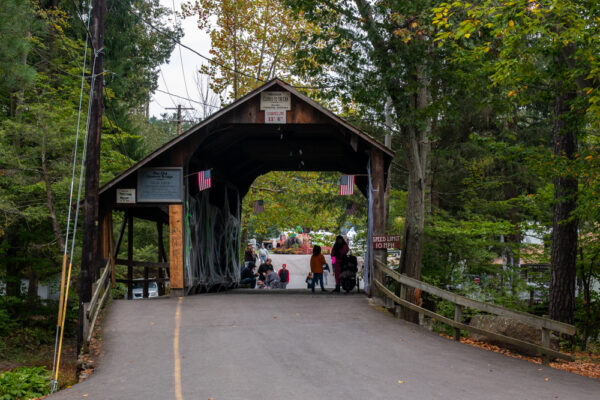 Knoebel's Amusement Park is considered one of the best parks in the country and their campground is a great spot for an RV adventure.
Knoebel's Campground is located directly adjacent to the amusement park and features many sites with electric hookups for RVs. The campground also features a play area for kids and, of course, easy access to this free-admission park.
Don't miss the historic covered bridge that you can walk across to travel between the campground and the park.
Find RVs near Knoebel's Campground.
This article is sponsored by RVshare.com. Photo at the top of the article courtesy of RVshare.
Do you have a favorite place to park your RV in Pennsylvania? Let us know in the comments below.