Please do your best to limit your travels around PA during this time. If you decide to travel, please check the status of the places you are going. Some places around the state are temporarily closed or have changed their hours. We will not be updating individual articles to note these changes. Stay safe and wear a mask!


If you know anything about the history of Pittsburgh and the surrounding area, you likely know that it was once one of the most polluted places on earth, a reputation that still haunts the city to this day. No town better typifies the dangers of this pollution than the small borough of Donora in Washington County.
On October 27, 1948, a combination of fog and smoke from the Donora Zinc Works settled over the town of Donora. The resulting wall of smog lasted for four days, killing 20 people and sickening thousands more.
This incident brought the term "smog" into the national lexicon and was one of the catalysts that pushed the public towards demanding the government control pollution throughout the country. It is also one of the main focuses of the Donora Smog Museum.
Disclosure: This article may contain affiliate links. We will make a small commission from these links if you order something at no additional cost to you.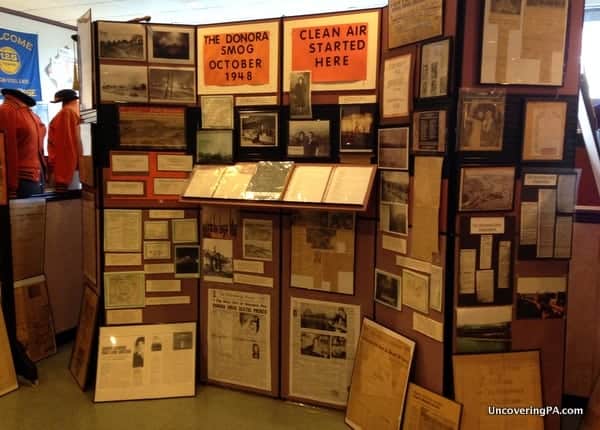 Today, Donora is a shadow of what it was in 1948. The town's population has dropped to a third of what its size was 65 years ago, thanks to the closing of the zinc and steel plants that used to provide employment for many of the town's citizens.
Driving through town to reach the Donora Smog Museum, I was saddened to see the charming downtown that felt more like a ghost town than a bustling city center.
Walking into the museum, I was greeted by two of the volunteers who showed me around the one room of displays. However, don't let the small size deter you from visiting. There are a lot of amazing things to see.
As you can probably tell from the name, the main focus of the museum is on the smog incident from 1948.
Several areas contain information about the incident, though some of the displays look more like middle school science experiments than museum displays. However, the information contained is still quite interesting and teaches you a great deal about the incident.
Lest you think Donora is only known for its smog, though, there is much, much more of interest to this town. In fact, Donora is often called the "Home of Champions" for good reason. The number of well-known professional football and baseball players to come from the town is very impressive given its size.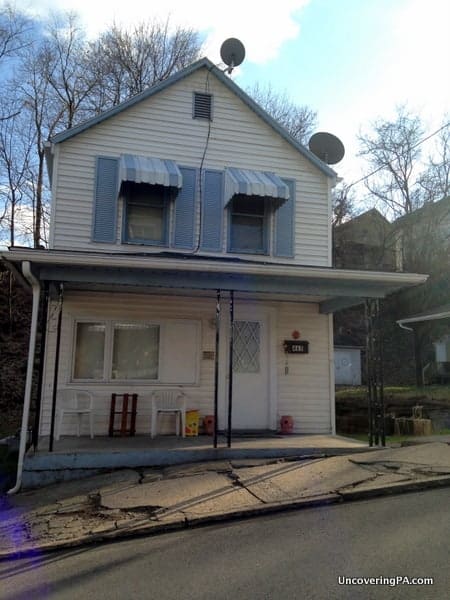 The most well-known player to have grown up in Donora is likely baseball legend Stan Musial. Musial grew up in a home not far from the museum and played high school baseball and basketball in town. The museum features an impressive collection of Musial memorabilia and signatures that are sure to impress any sports fan.
If you don't look closely, you might miss one of the more interesting pieces, however: a photo of the Donora High School baseball team from the 1930s. In the photo, Musial is standing in the back row. In front of him sits the team's only African American player, a young kid by the name of Buddy Griffey. If that name strikes a familiar tone, it should. Buddy Griffey is the father and grandfather of baseball greats Ken Griffey and Ken Griffey, Jr., both residents of Donora for a portion of their lives.
Coincidentally, Musial and Griffey Jr. share a birthday, prompting baseball statistician Bill James to note that Griffey Jr. was "the second-best left-handed hitting, left-handed throwing outfielder ever born in Donora, Pennsylvania, on November 21".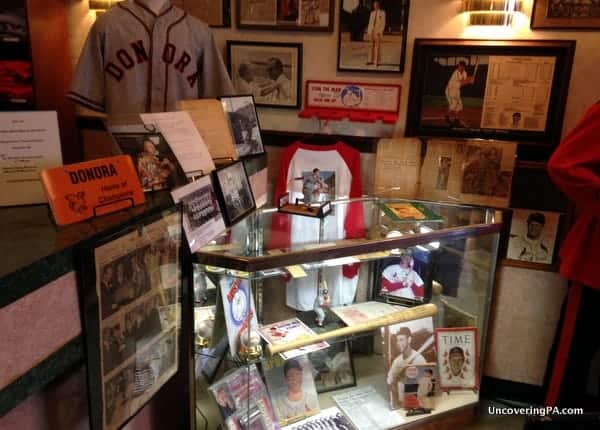 It's not just baseball greats that have a connection to Donora. In fact, there are several well-known NFL players who have hailed from the area.
The most famous of these is quarterback Joe Montana. While Montana grew up in nearby Monongahela, if you drive by the old Donora High School, you can still see the field on which Montana played his high school football.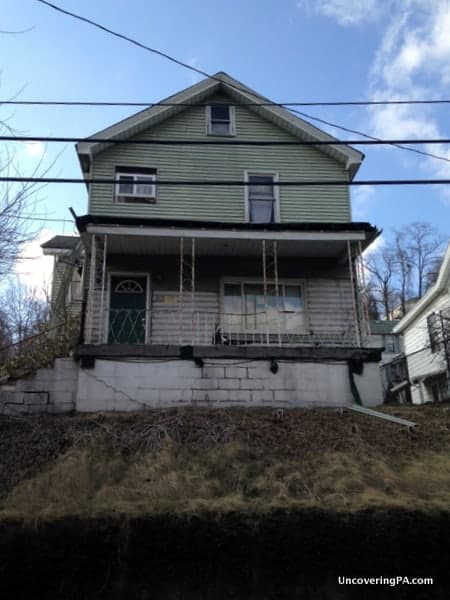 In addition to Montana, the Donora/Monongahela area also produced NFL players Fred Cox, Scott Zolak, and Arnold Galiffa.
Ultimately, the Donora Smog Museum isn't just a place for those who want to learn about some of America's most interesting environmental history. It's also a must-visit for any baseball or football fan wanting to learn more about some of the legends who once called Donora, Pennsylvania, home.
Want to take a driving tour of all the interesting places mentioned in this post plus a few more? They've all been added to the map below to make it easier. Enjoy the trip!

View Donora, Pennsylvania Area Driving Tour in a larger map
Note: My visit to the Donora Smog Museum was hosted by the Washington County Visitors Bureau. However, the opinions expressed are my own.
---
Donora Smog Museum
Hours: Saturdays: 11am-3pm
Call ahead to verify hours & for special requests: 724-823-0364

Cost: Donations Appreciated

Website: DonoraHistoricalSociety.org

Address: 595 McKean Avenue
Donora, PA 15033
See map below for other area attractions.
---