Disclosure: This article may contain affiliate links. We will make a small commission from these links if you order something at no additional cost to you.
I've always been fascinated by historic signs, so when I found out about the Neon Museum of Philadelphia, I knew it was somewhere I wanted to visit.
The Neon Museum of Philadelphia is the brainchild of neon sign designer and collector Len Davidson. Davidson has been collecting signs since the 1970s and officially established the museum in 1983, though it would be decades until his museum actually had a permanent space.
Note: As of December 12, 2022, the Neon Museum of Philadelphia is permanently closed. There is hope that the collection can be put on display somewhere else soon.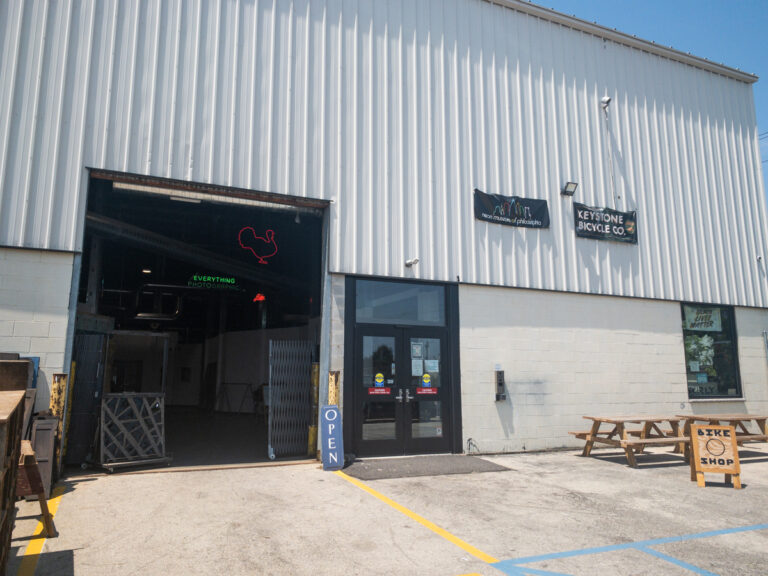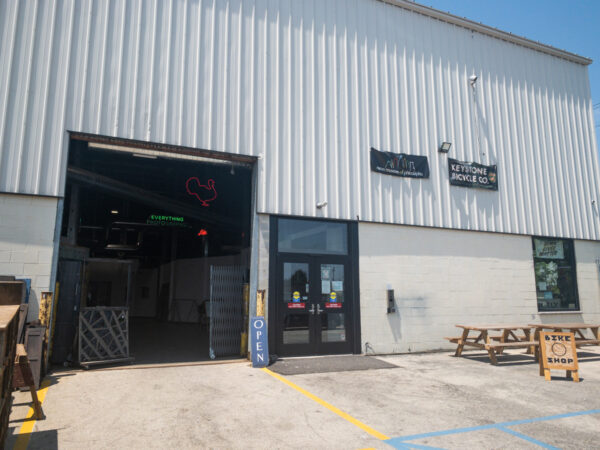 After having pop-up displays throughout the city for many years, a permanent museum space finally opened to the public in early 2021 in the Next Fab building in Kensington. This industrial building is a makerspace, where artisans can rent out space and equipment to make their pieces.
This really adds a lot to the Neon Museum as all of the pieces on display are also works of art, many of which are handmade in Philadelphia.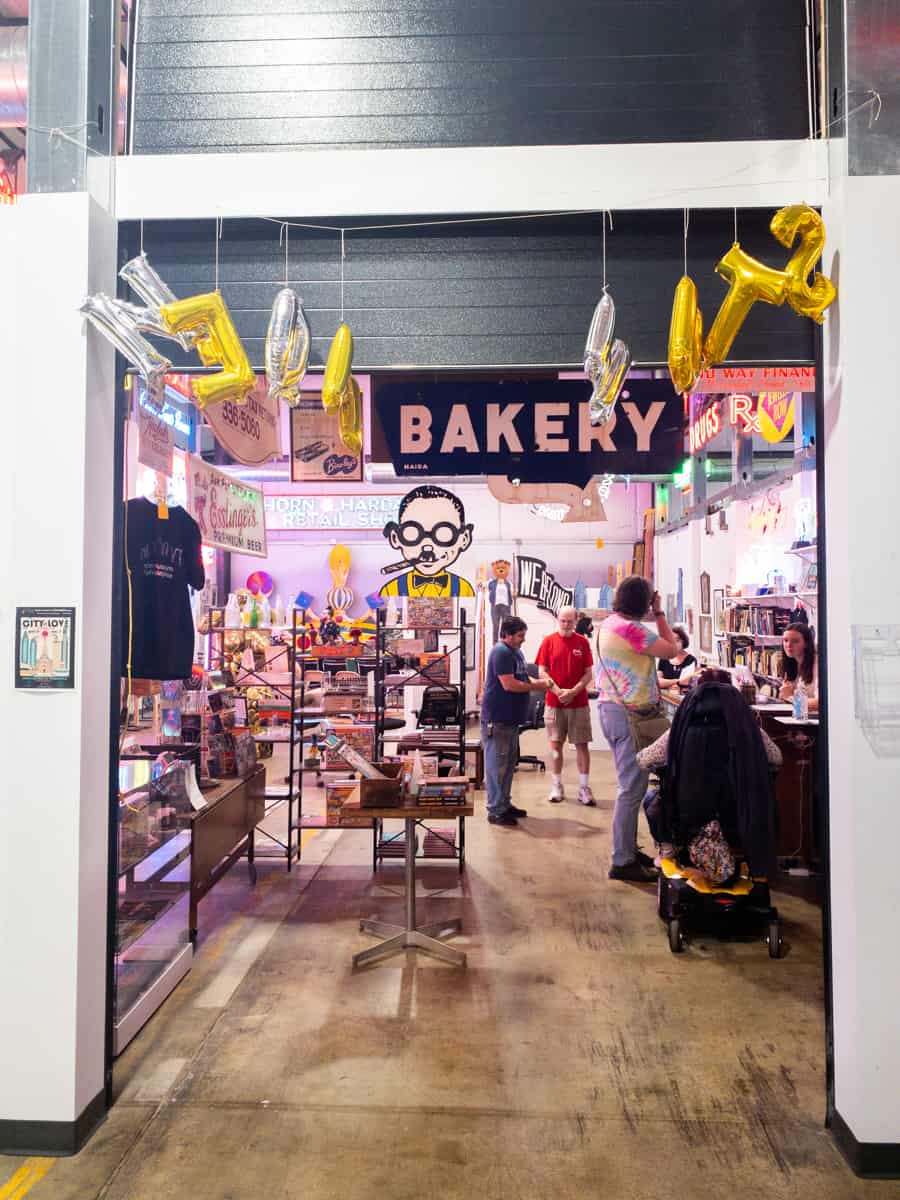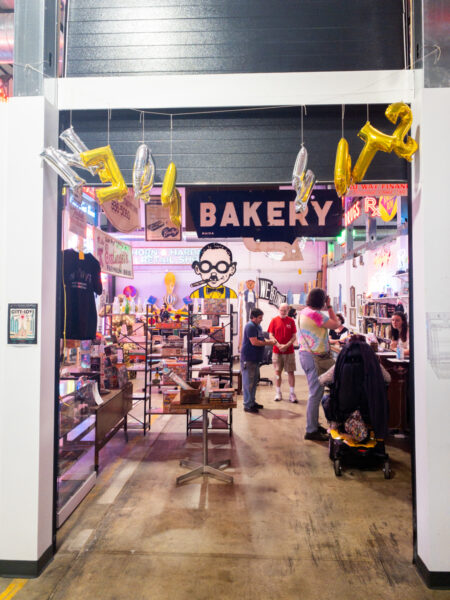 The Neon Museum of Philadelphia occupies a single large room within the space but has nearly 100 different neon signs on display. Most of these are from the middle of the 20th century, though some stretch as far back as the 1930s, and others were made in recent years (some by the museum's founder).
The collection here is a bit overwhelming, with neon signs filling nearly every nook and cranny in the space, and some upwards of 20 feet in the air above.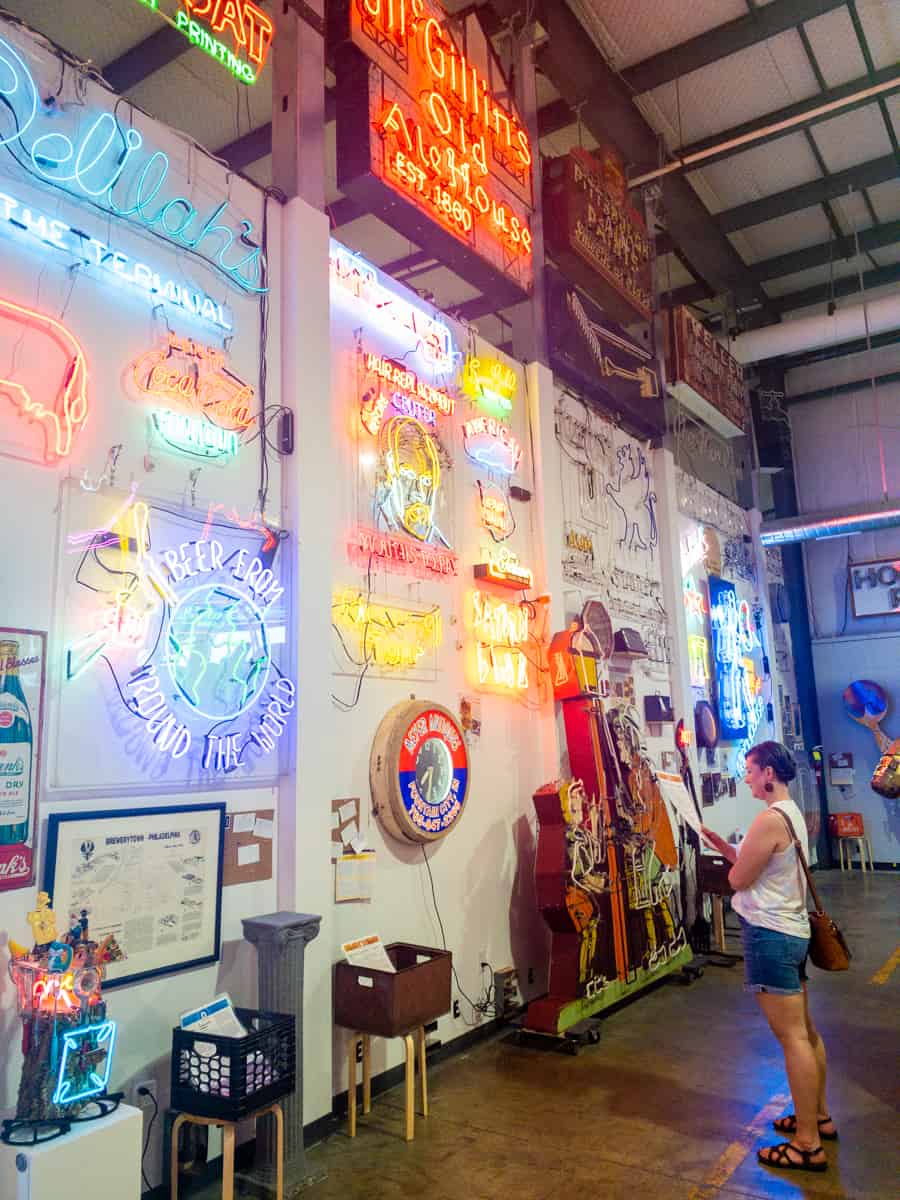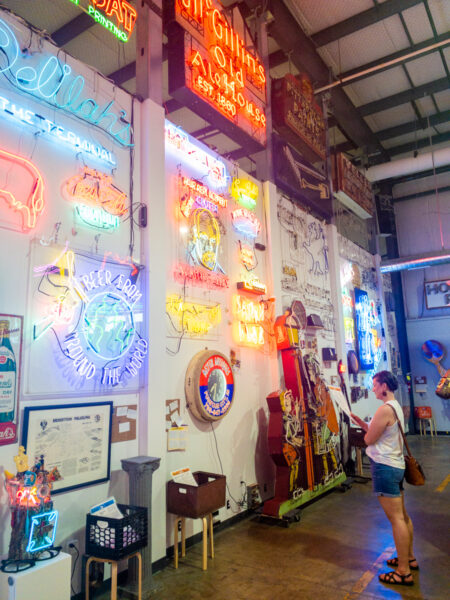 Most, if not all, of the signs on display are in working order, many restored by Davidson himself. They offer a really fascinating look back at Philadelphia's history and do tell a great story of the city's history. If you lived in the city between the 1950s and the 1980s, it's likely you'll remember some of these hanging in the city.
While there aren't any information signs next to the pieces, there are large laminated cards that have a wealth of knowledge on each sign, including when it was made, who made it, the business that it advertised, and even personal notes about the sign's history from Davidson. I found some of these comments to be quite interesting and even amusing, so you'll definitely want to spend some time reading about the signs.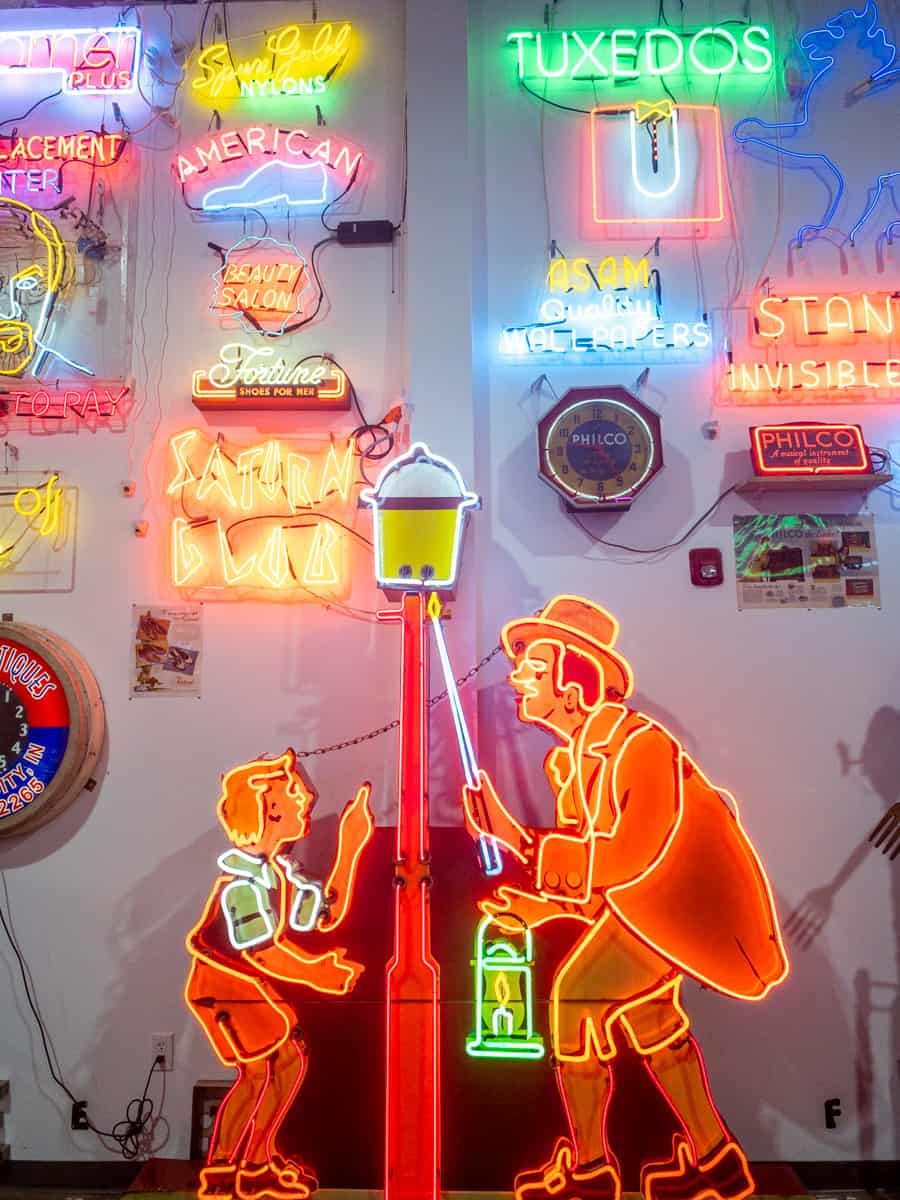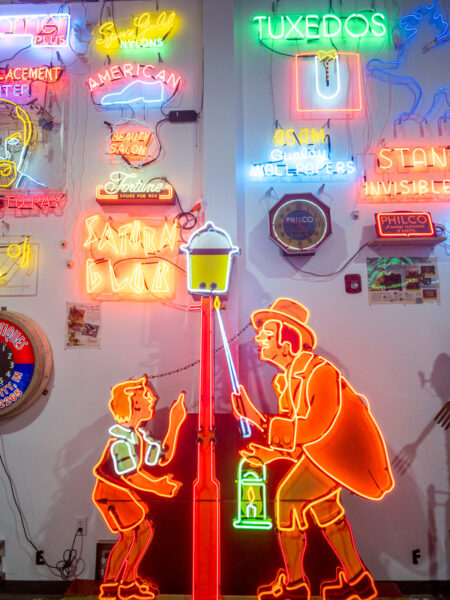 That being said, there are so many signs and so much information about each that you'll likely want to pick and choose what you read about unless you have several hours to spend within the space.
You'll notice as you walk around the museum that the signs are on motion sensors, which is a great idea. However, sometimes the sensors are hard to find, so it takes a minute to figure out how to get the lights to turn on, and they also turn off a bit quickly. Nevertheless, there's something magical about watching all the signs on a wall turn on at the same time.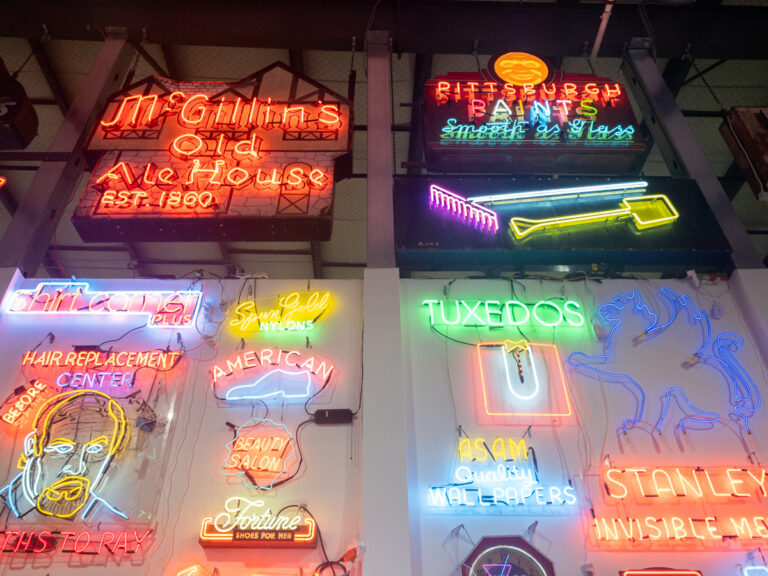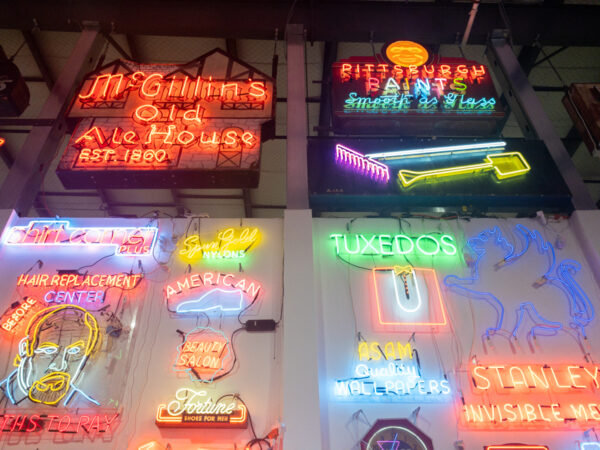 In addition to the great neon signs on display, visitors can also watch a variety of films on the history of neon displays and browse the small lending library about the art form. There are also rotating art exhibits in the space which don't necessarily feature neon but are related to the city of Philadelphia.
Overall, the Neon Museum of Philadelphia is a really unique spot to visit, and I quite enjoyed my time exploring the collection here. I found it to be as much a history museum as it is an art museum, and it offers a really fascinating look at how both of these disciplines intertwine to tell the story of Philadelphia.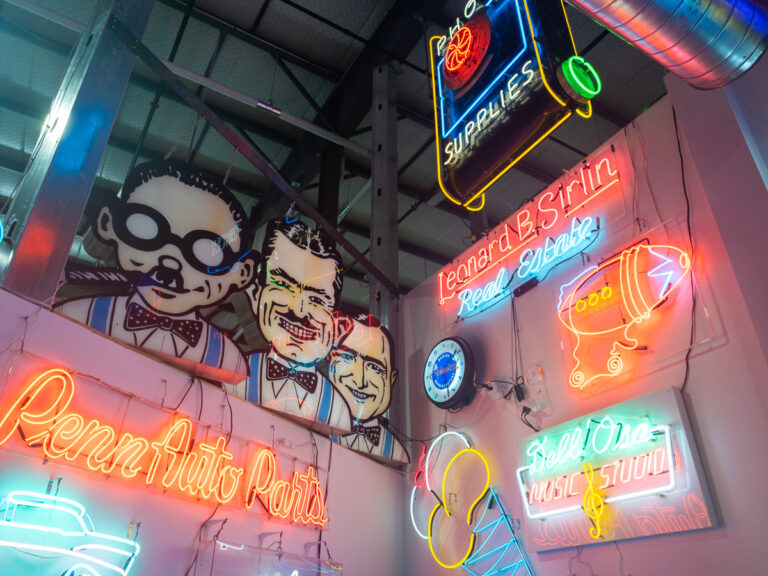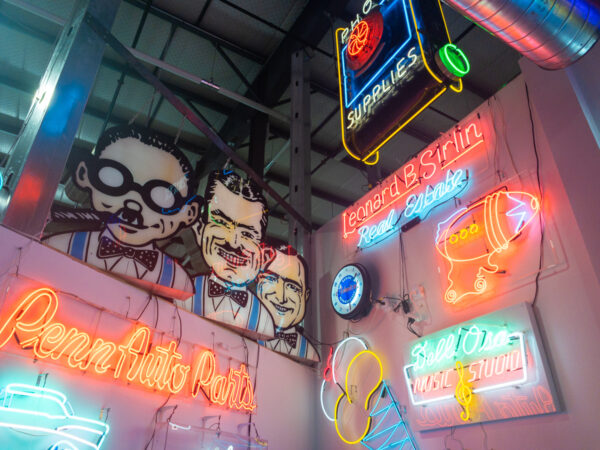 I highly recommend taking the time to check out this very unique Philadelphia Museum.
Note: The Neon Museum of Philadelphia will be closing permanently on December 11, 2022. There is hope that the collection can be put on display somewhere else soon.
---
Neon Museum of Philadelphia
Hours: Fridays: 1-6p
Saturday-Sunday: 12-5p

Cost: Adults: $10, Children: Free
Note that kids under 7 are not allowed

Website: NeonMuseumofPhiladelphia.org

Address: 1800 North American St
Philadelphia, PA 19122
See map below for other area attractions.
---