Disclosure: This article may contain affiliate links. We will make a small commission from these links if you order something at no additional cost to you.
This article is sponsored by Public Lands. All opinions are my own.
As you can probably tell if you've been reading this site for a while, I do a lot of outdoor exploration. And, because of this, I was excited when I learned that there was a near outdoor gear store opening in the Pittsburgh area.
Public Lands is the first store in a new concept from Dick's Sporting Goods. Since Dick's is based in the Pittsburgh suburbs, it makes western PA the perfect spot for this new store.
Public Lands is located on Perry Highway (Route 19) in Cranberry Township, a 25-minute drive north of downtown Pittsburgh. The store features 50,000 square feet of space, meaning that there is a bit of something for nearly every outdoor lover.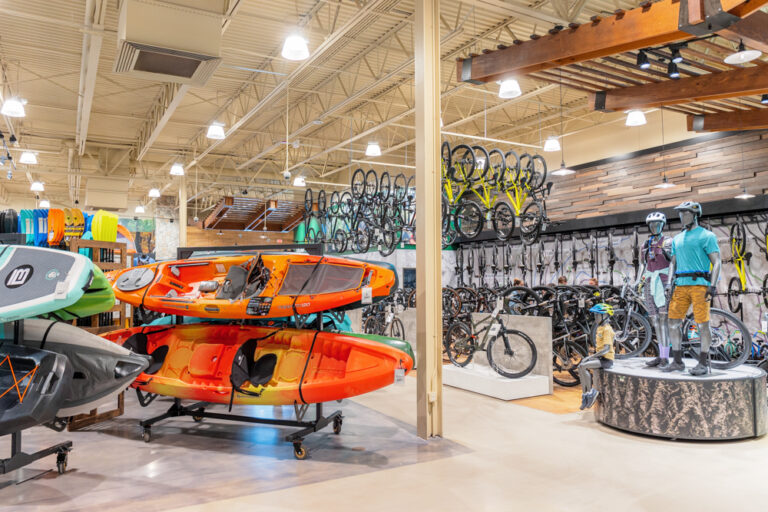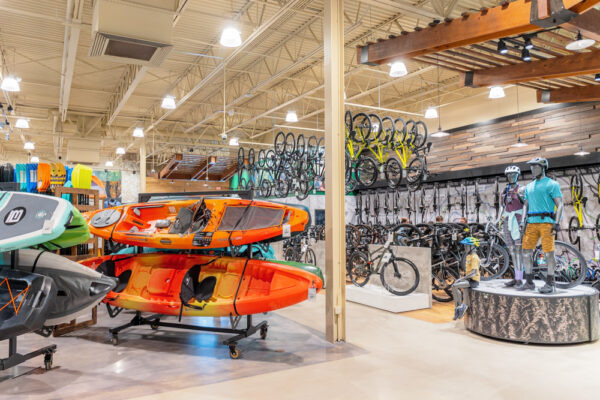 I had a chance to check out the store during its soft opening in September 2021, a few days before the store's grand opening weekend.
If you are in the Pittsburgh area during the weekend of September 24-26, 2021, I definitely recommend checking out the store. They will have prizes, product demonstrations, and even a concert featuring Portugal. The Man and Brittany Howard on the 25th.
That being said, even if you can't make it for the grand opening celebration, this is definitely a great store to check out.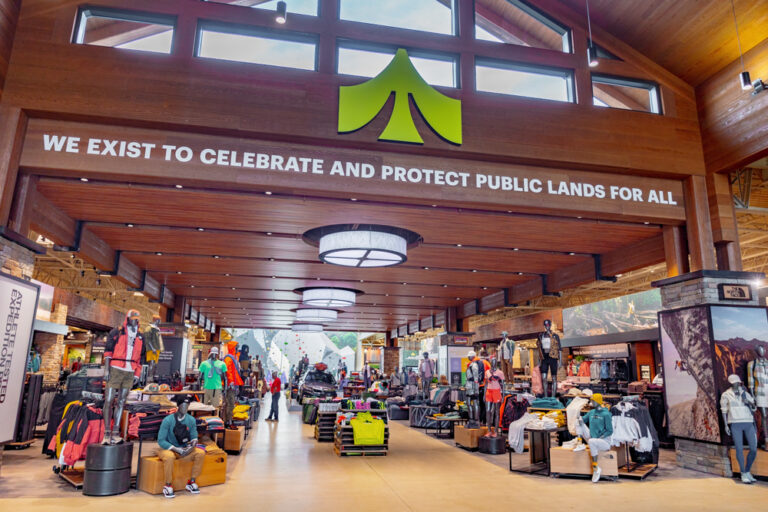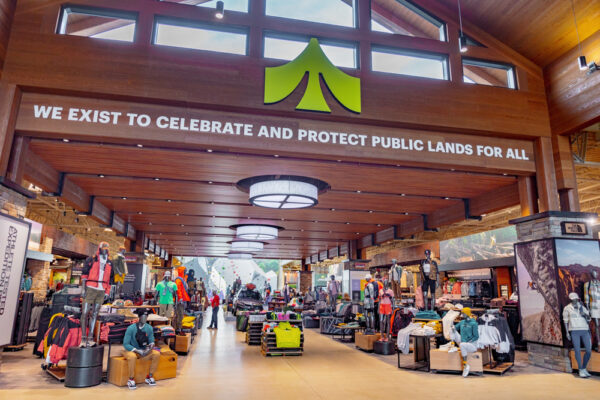 What struck me the most when I walked in was how open the layout was. From the front entrance, you can see nearly the entire store, which makes it easy to figure out which part of the store you want to head to.
That being said, likely the first thing that will capture your attention is the 30-foot rock climbing wall at the back of the store.
This wall features a variety of heights and routes, and you can sign up to take a crack at the wall, getting expert help along the way. Even better, whether you are looking for rock climbing lessons or want to try out some new gear without leaving the store, this wall lets you do just that.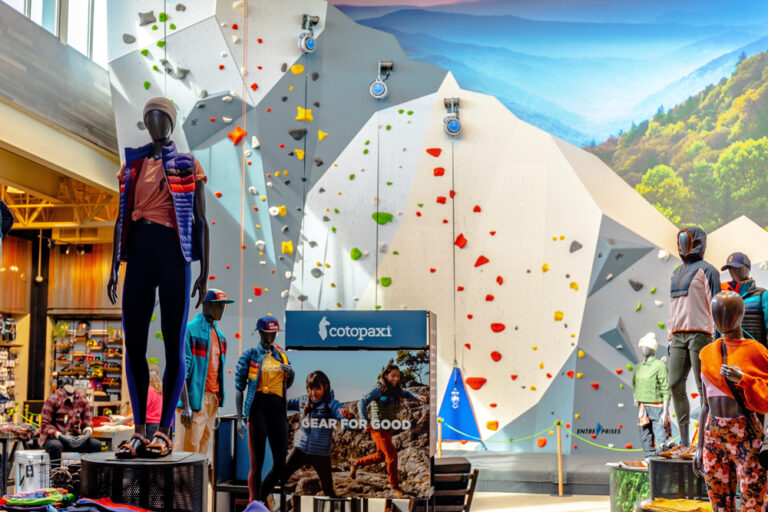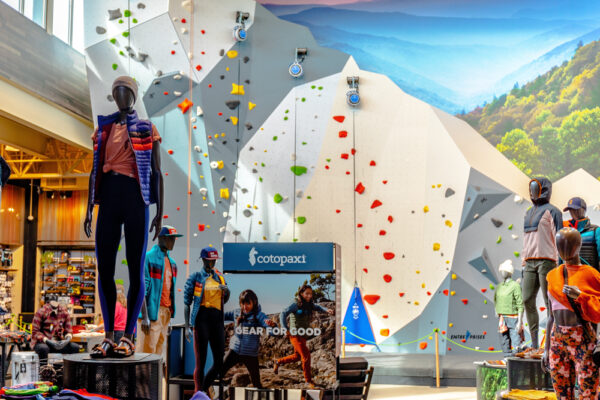 And speaking of gear, there is a lot of it throughout the store.
Most of the square footage is devoted to hiking and backpacking gear, and you can get everything here from a new outfit to tents, water bottles, and hiking shoes. In many of these gear sections, there are displays set up where you can test out things like tents and backpacks. Guides, what Public Lands calls their store employees, are able to help with things like fittings and recommended gear lists.
So, whether you are an experienced hiker or backpacker or are looking to pick up your first camping gear, backpacking set up, or hiking boots, they can provide the expertise you need to get the right equipment.
I also thought it was really neat that some of their gear can be rented. So, if you want to try something out once, you don't have to make the commitment of buying everything you need at the start.
During my visit to Public Lands, I spent most of my time in the clothing section, which takes up most of the store's footprint.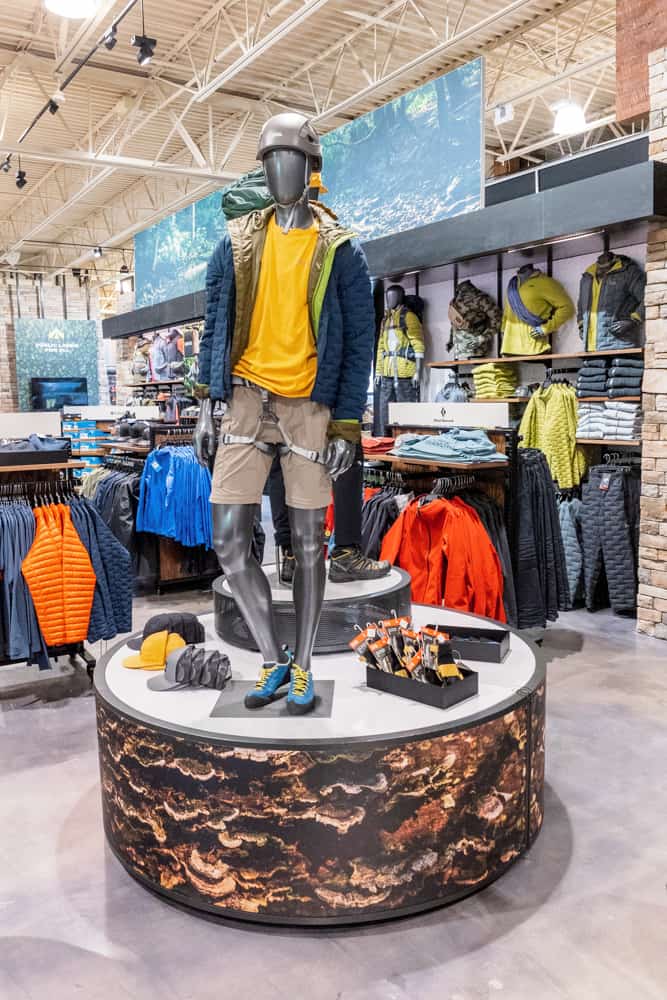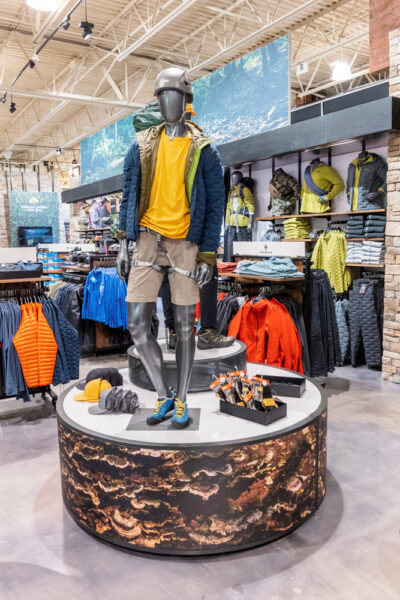 There was a nice variety of outdoor clothing styles and price points for men, women, and even children (They even had bigger sizes for larger adults like myself!). Whether you want to pick up a brand new Patagonia winter jacket (Public Lands has the largest selection of Patagonia gear outside of their branded stores) or you want to save money by getting a similar piece from one of their store brands, there's a nice variety to pick from.
In addition to hiking and backpacking gear, the store also has a nice selection of items for some of the most popular outdoor activities including fishing, bicycling, and kayaking. Soon, they will even have a skiing and snowboarding section once the weather starts to get a bit cooler, and you'll be able to get gear fitted right in the store.
Another thing that really impressed me about Public Lands was their commencement to protecting the outdoors and incorporating local outdoor spaces into the store.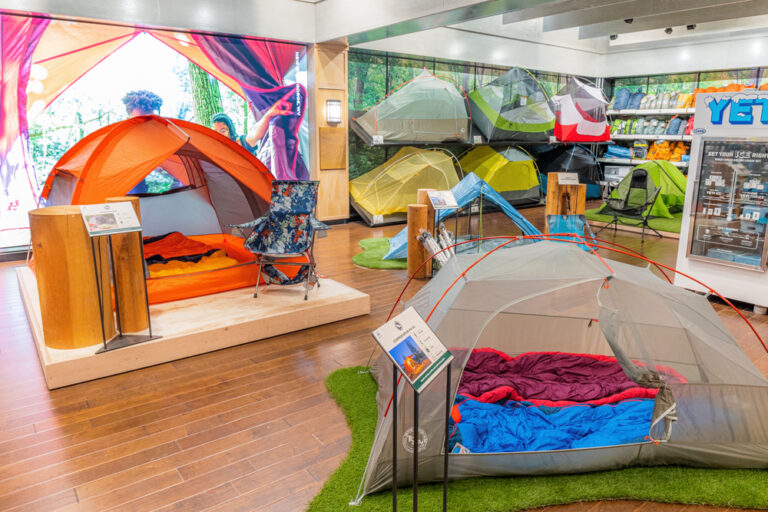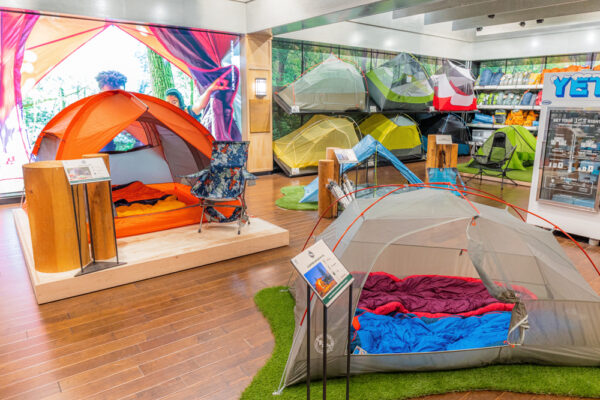 Throughout the store, you'll see images from some of the best outdoor destinations around Pittsburgh, including the Allegheny River and Ohiopyle State Park. This adds some really neat local flair to the experience and allows shoppers to see some of the great public lands that you can explore throughout the region.
However, the store doesn't just incorporate images into its layout. They also do a lot to help protect public spaces. In fact, 1% of store sales go into local and national outdoors organizations. In the Pittsburgh area, Public Lands donates to the Allegheny Land Trust and Venture Outdoors at the time of the store's opening.
Overall, I was really impressed with what I saw at Public Lands near Pittsburgh. This is definitely the type of store that I can see myself visiting again and again to help me get the gear I need for my outdoor adventures, and it would also be the perfect spot to find gear the next time I want to try something new.
Find out more about the store on their website.
Note that this article is sponsored by Public Lands. All opinions are my own.