Disclosure: This article may contain affiliate links. We will make a small commission from these links if you order something at no additional cost to you.
Philadelphia is full of many amazing historical sites related to the foundations of the United States. However, tucked away on an overlooked corner, just a few blocks away from Independence Hall, is one of the least visited sites that the National Park Service operates.
That's right. Despite being located in a bustling city of 1.5 million that draws in hundreds of thousands of tourists every year, the Thaddeus Kosciuszko National Memorial draws in less than 1,500 visitors every year. For comparison sake, this makes it the fourth least visited site in the National Park System (out of more than 400 sites around the country). This city memorial draws fewer visitors than some of the most remote parks in Alaska, and even sites that require expensive guided tours and advanced registrations to visit.
However, just because the Thaddeus Kosciuszko National Memorial might not draw many visitors, that doesn't mean that the site isn't worth visiting. Quite the contrary, the memorial offers an interesting glimpse into one of the many people who came from Europe to America to help the country in its fight for freedom.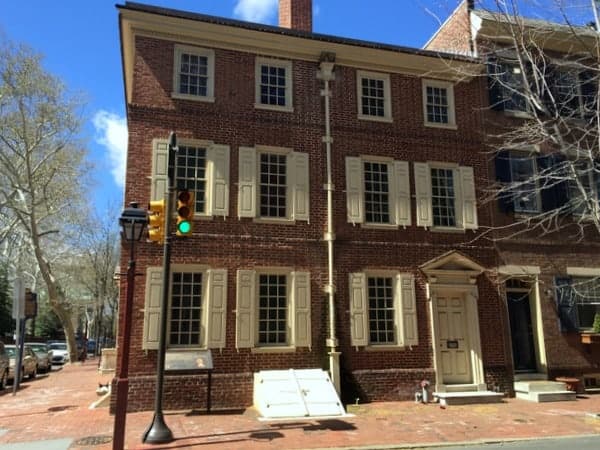 Thaddeus Kosciuszko was a Polish–Lithuanian military leader who was born in what is today the Eastern European country of Belarus. In 1776, at the age of 30, he came to America from France to assist in the war effort. Kosciuszko was an expert at military fortifications, and he quickly distinguished himself as a competent engineer.
Kosciuszko was praised for his work throughout the war, most notably at West Point and at the Saratoga Battlefield. In 1783, Kosciuszko was promoted to brigadier general. However, now that his work securing American freedom was done, he wanted to return to his homeland and assist in reforming the country.
Kosciuszko arrived in Poland in 1784 and spent the next few years working on creating reforms in the government and military based on those that he had seen in America. When the Polish-Russian War of 1792 broke out, Kosciuszko was a prominent figure in the short-lived fight.
The war ended in defeat for the Poles and they were placed under Russian control. In 1794, Kosciuszko led an uprising against the Russians to liberate the Polish-Lithuanian Commonwealth. During the unsuccessful revolt, Kosciuszko was wounded and taken prisoner by the Russians. Rather than execute him, they opted to let him return to America, which he did in 1797.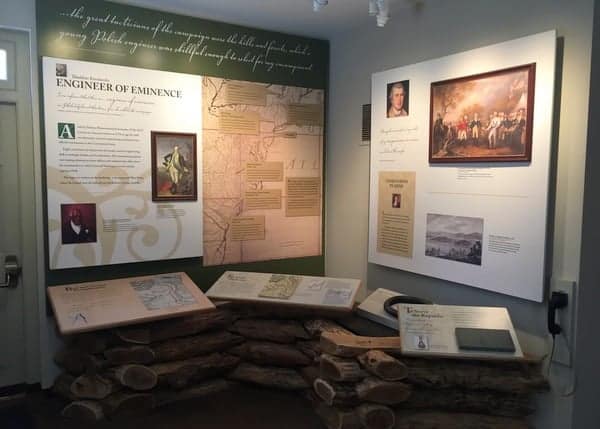 When Kosciuszko arrived back in Philadelphia in August 1797, he received a hero's welcome and settled into a residence in the city. This home, at the intersection of 3rd and Pine Streets, is known today as the Thaddeus Kosciuszko National Memorial.
Kosciuszko lived in the home less than a year before returning to Europe to once again fight for Poland, though at this time using diplomatic measures. He lived in both France and Switzerland before dying in 1817.
A visit to the Thaddeus Kosciuszko National Memorial in Philadelphia gives visitors a chance to learn about Kosciuszko's remarkable life and his influence on both Europe and the United States. Thomas Jefferson, who was a close friend and visited him in his Philadelphia home wrote, "He is as pure a son of liberty as I have ever known."
In addition to being the fourth least visited site in the National Park Service, the memorial is also the smallest site, occupying only 0.02 acres. Because of its small size, a visit here takes only a short amount of time, but offers a lot of interesting and unique history that's worth taking the time to see.
On the second floor of the home, visitors can see Kosciuszko's bedroom, where he spent much of his time while recovering from injuries that he had received years before in Poland. In this room are pieces of furniture owned and used by Kosciuszko. It was also in this room that prominent figures such as Thomas Jefferson and Benjamin Rush came to visit.
Today, Kosciuszko is a national hero in Poland, Lithuania, Belarus, and the United States. His birthplace in Belarus is a tourist site and his last home in Switzerland is marked with a historical marker denoting his influence.
While the Thaddeus Kosciuszko National Memorial might be the most overlooked site in the entire National Park Service, it offers a chance for visitors to learn about one of the most important foreigners to fight for American independence and think about the cost of freedom around the world. This is definitely a worthwhile site to visit while visiting Philadelphia.
If you're interested in Polish history, also consider visiting the free Polish-American Cultural Center museum just a few blocks away.
---
Thaddeus Kosciuszko National Memorial
Hours: Saturday-Sunday: 12pm-4pm
Open April – October

Cost: Free

Website: NPS.gov/THKO

Address: 301 Pine Street
Philadelphia, PA 19106
See map below for other area attractions.
---