Disclosure: This article may contain affiliate links. We will make a small commission from these links if you order something at no additional cost to you.
Planning a trip to Philly with the whole family? If so, you're probably looking for the best things to do with kids in Philadelphia, PA. Fortunately, there are a lot of great places in the city that are perfect for children of all ages.
While no visit to Philly is complete without visiting Independence Hall or the Philadelphia Museum of Art (Check out our suggested itinerary for a first visit to Philly), these are a few of my favorite attractions that are specifically geared towards kids or have a lot of kid-friendly activities. Adding in a few of these during your trip will ensure that every member of the family loves their trip to the city.
Here are a few of my family's favorite things to do with kids in Philadelphia.
Please Touch Museum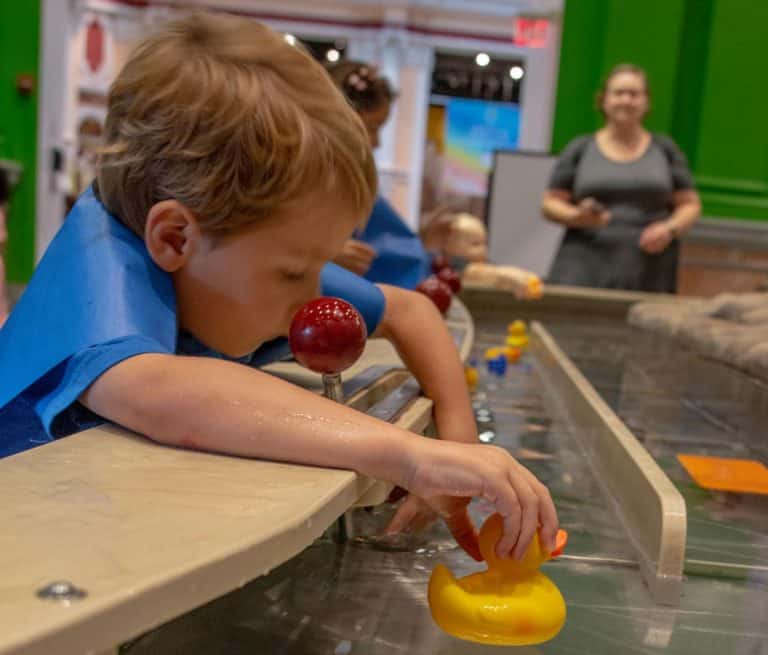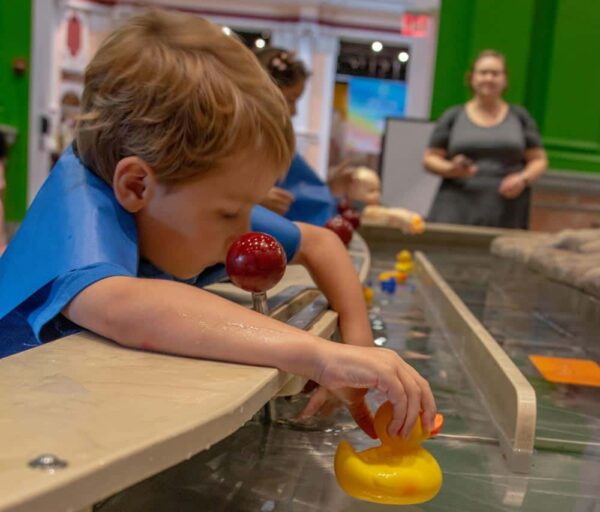 There is nowhere in Philly that is more geared towards kids than the Please Touch Museum. Located in Fairmount Park on the western banks of the Schuylkill River, the museum features two large floors filled with play activities geared towards younger children. Here, kids can go shopping in a make-believe grocery store, pilot a toy boat through a canal, ride a 100-year-old carousel, and much more.
If you are looking for things to do in Philadelphia with toddlers or younger kids, don't miss this fantastic place.
Franklin Institute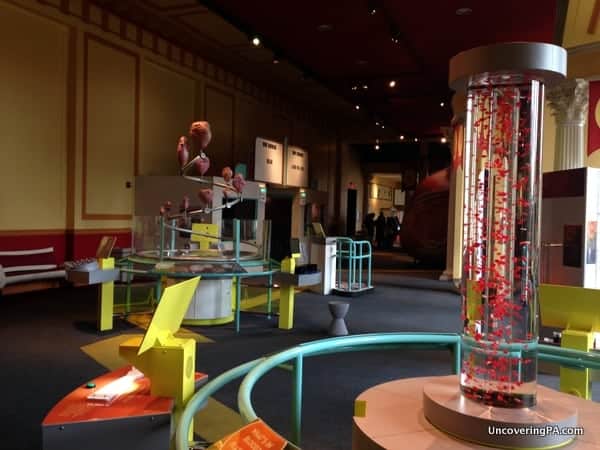 The Franklin Institute is a large science museum located on Logan Square in the heart of the city. Founded just 34 years after the death of Benjamin Franklin, the museum now features three floors filled with great science related activities for every member of the family.
Highlights of this fun museum include a giant walk-through heart, the planetarium, and the flight simulators. While there, don't miss their great temporary exhibitions and the Benjamin Franklin National Memorial.
Philadelphia Zoo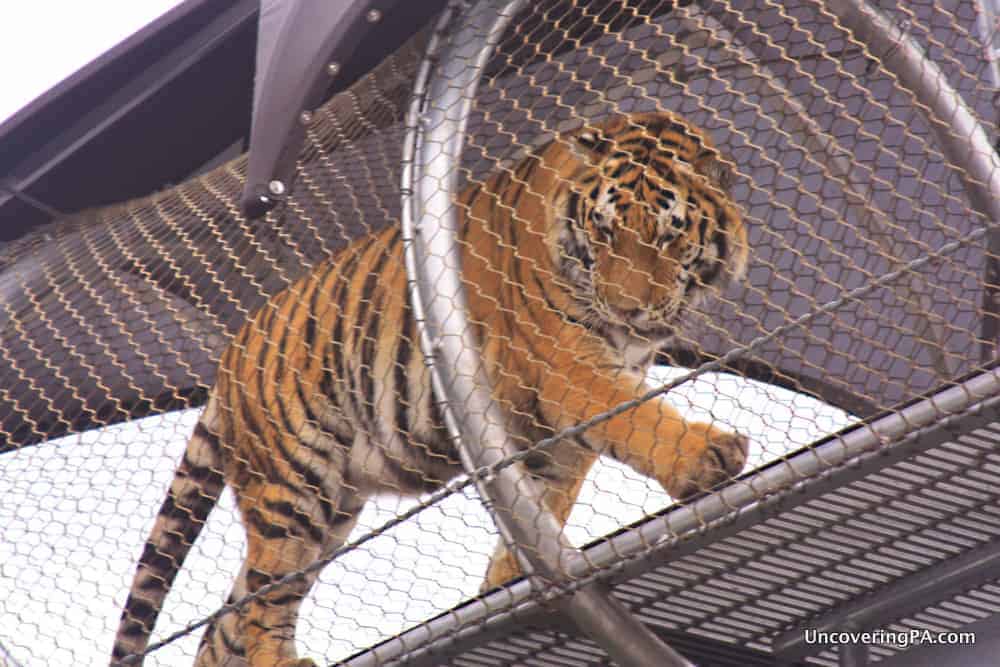 The country's first zoo, the Philadelphia Zoo is a perfect thing for families to do when visiting Philly. The zoo is home to more than 1,300 animals including popular ones like giraffes, tigers, and gorillas. The zoo is very nicely laid out, which makes it walkable and easy to find your favorite animals during your visit.
While at the Philadelphia Zoo, don't miss the Big Cat Crossing where tigers can walk directly overhead!
Smith Memorial Playground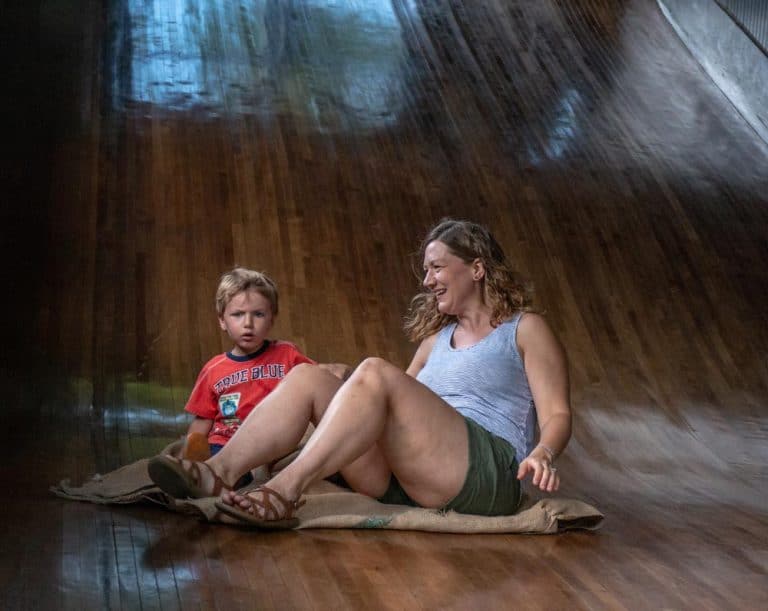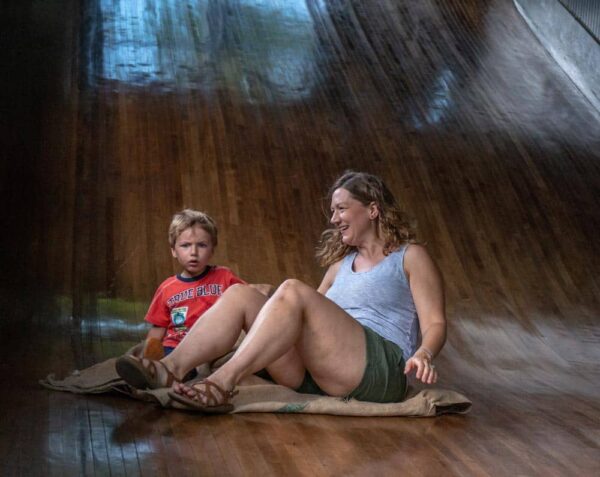 If you're looking for things to do with kids in Philadelphia, look no further than the fantastic Smith Memorial Playground. Hidden away in Fairmount Park, this free-admission playground offers a plethora of activities for kids.
The playground is centered around a large mansion built specifically as a playhouse for kids and features three floors of activities designed for children 5 and under. Outside, there are a variety of playgrounds for kids of all ages that allow them to climb, swing, and slide. While there, don't miss the giant slide that requires sliding on old potato sacks.
Academy of Natural Sciences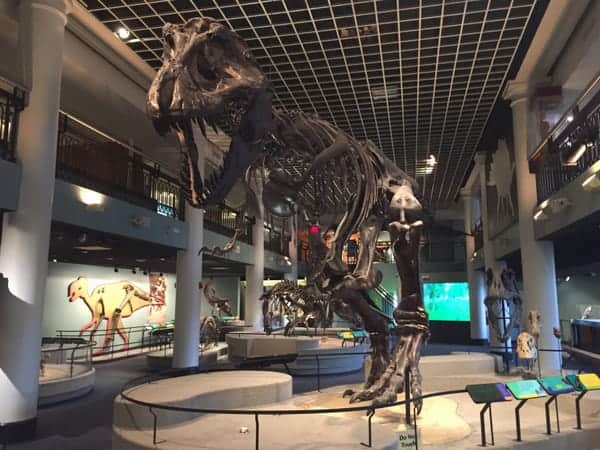 If you want to see dinosaurs in Philly, you won't want to miss the Academy of Natural Sciences in Center City. The first natural sciences museum in the country, this museum offers many fascinating displays that the whole family will enjoy.
The major highlight of the museum is their Dinosaur Hall, which features several dinosaur fossils and the chance to watch archaeologists uncover dinosaur bones in front of you. Other great exhibits include the year-round butterfly garden and the very large bird identification book that was hand-drawn by John James Audubon.
John Heinz National Wildlife Refuge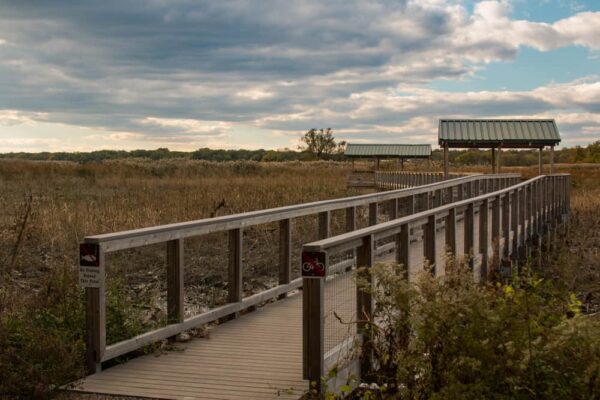 The John Heinz National Wildlife Refuge is located in southern Philly near the airport. This was the country's first urban National Wildlife Refuge and protects the largest tidal marshes remaining in the state.
The hiking trails here are quite easy and meander around the refuge's marshes. Along the way, there's the chance to see native wildlife, including bald eagles. It's also fun to watch planes landing at the nearby airport.
LEGOLAND Discovery Center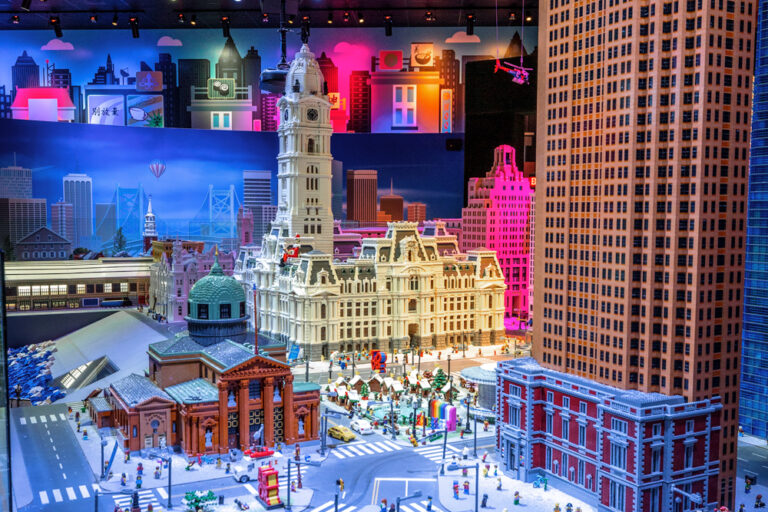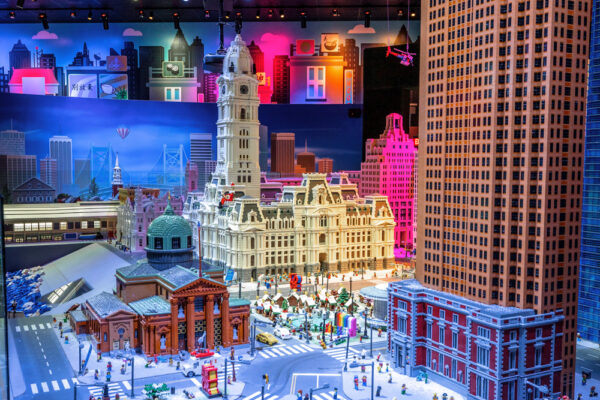 Located about 30 minutes northwest of downtown Philly, you'll find the LEGOLAND Discovery Center in Plymouth Meeting Mall.
This spot is a fantastic place to take kids in the area as it is full of fun activities geared towards those aged 3-10. However, I also had a ton of fun checking this spot out.
Within the space, you'll find an interactive ride, a 4D theater, a play space, and, of course, a ton of areas to play with LEGOs. Don't miss the large recreation of Philadelphia made entirely of LEGO bricks!
Magic Gardens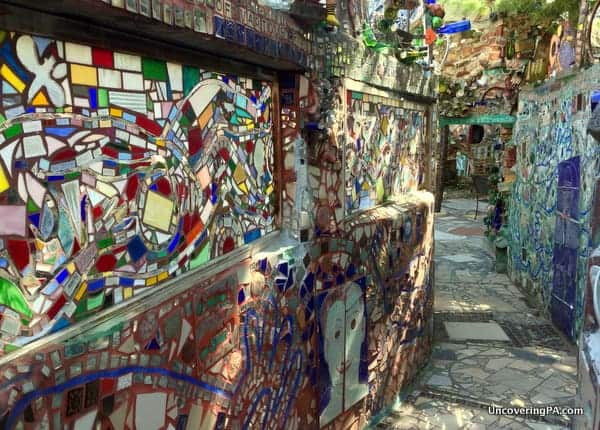 The Magic Gardens is a work of public art by Philly artist Isaiah Zagar.
Zagar took a dilapidated home in what was, at the time, an undesirable area of town and turned it into a work of art. Using trash and other items he found around the city, he turn the home and the adjoining courtyard into a place filled with murals and other unique pieces of art.
In addition to the Magic Gardens, other pieces of his work can be found scattered throughout the city.
Museum of Illusions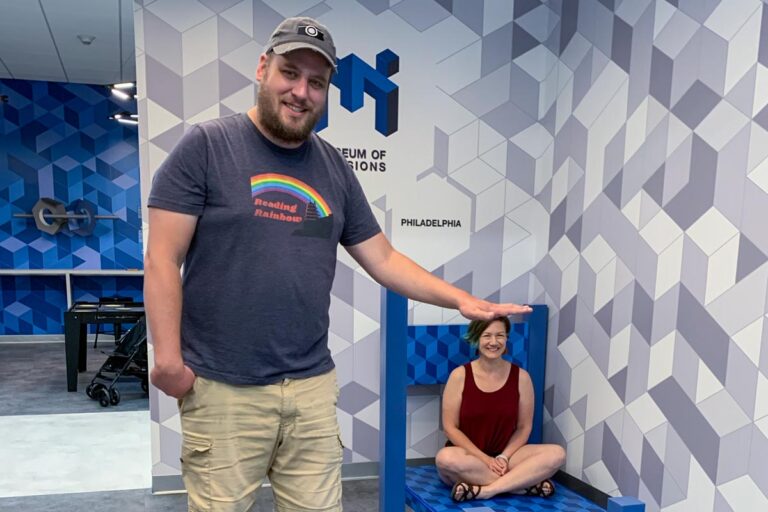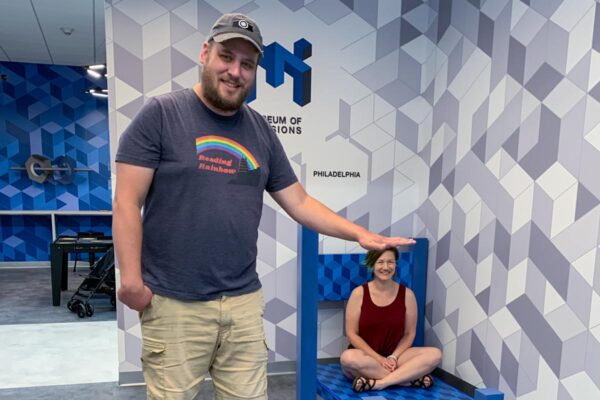 The Museum of Illusions is located in Old City and is one of the most unique spaces to explore in Philly with kids.
Inside this space, there are dozens of opportunities for fun as you explore a variety of optical illusions within the space. Kids will certainly love exploring this space and seeing some of the many silly photos that can be created here.
There are also some educational opportunities here as well to teach you about why these illusions work the way that they do.
Franklin Square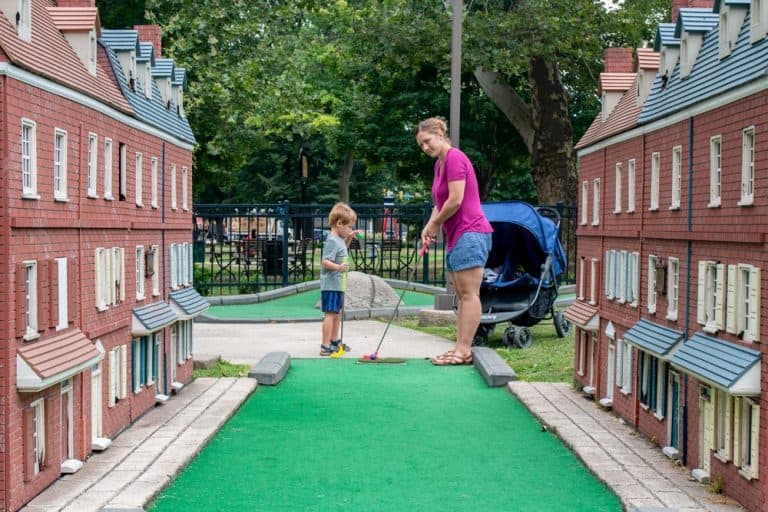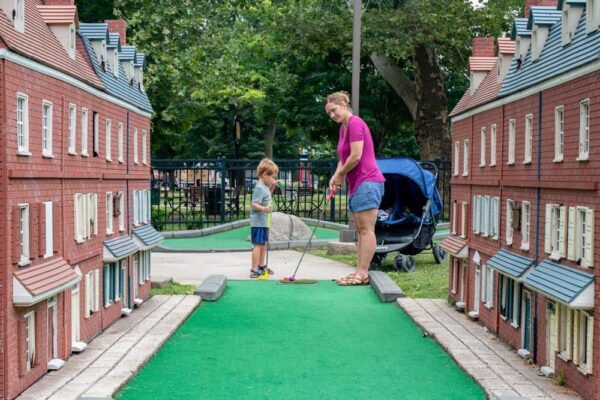 Philly's Franklin Square is one of the five squares that William Penn planned into his new city. Today, the park is home to several family-friendly attractions in Philadelphia. Visitors to Franklin Square can enjoy the fountain, take a ride on the carousel, or play on the square's playground.
The highlight, however, is the great Philly-themed mini-golf course. While it needs a bit of TLC, this course is easy enough for kids, but still a bit of a challenge for adults. As you play, you'll hit balls through Elfreth's Alley, over the Benjamin Franklin Bridge, and into the Philadelphia Museum of Art.
RiverRink SummerFest and WinterFest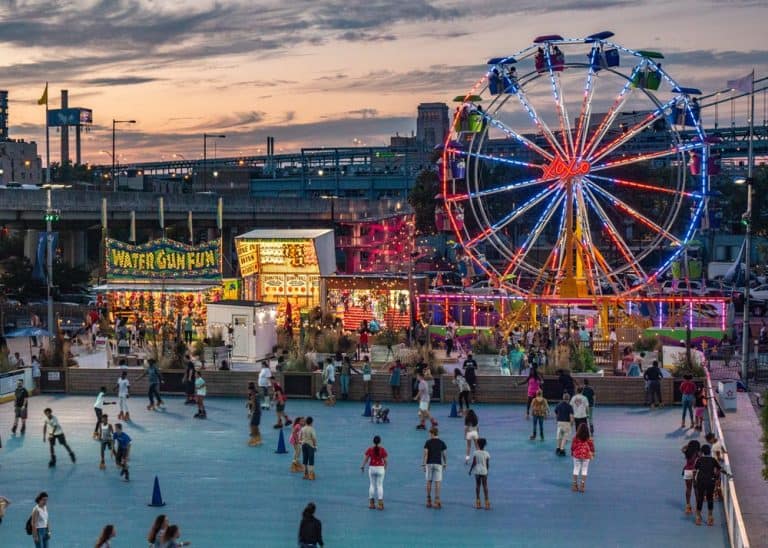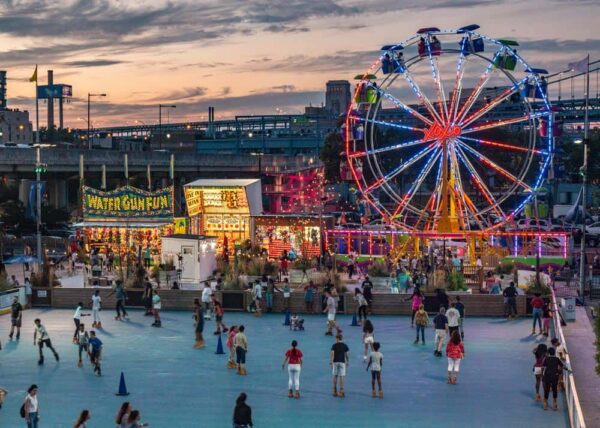 RiverRink SummerFest and WinterFest are two twin attractions that are held on the same spot along the Delaware River waterfront.
During SummerFest, families can go roller skating, take a Ferris wheel ride, try their hand at games of skill, ride a carousel, play mini golf, or simply relax with food and drinks.
During WinterFest, the roller skating rink turns into an ice skating rink, and visitors can warm up inside the area's food and drink pavilion.
SummerFest runs May through September while WinterFest is open from late November through early March.
Benjamin Franklin Museum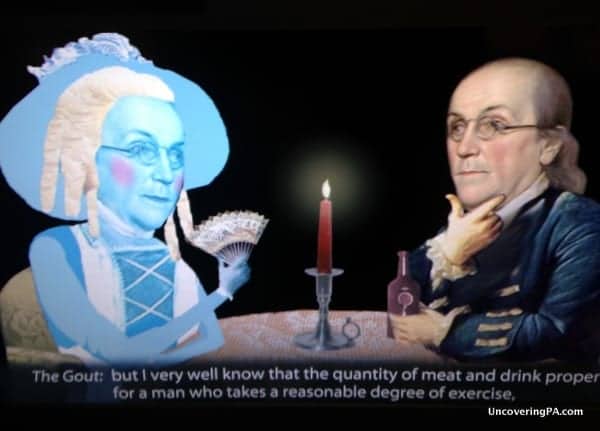 To be honest, I've never visited a museum quite like the Benjamin Franklin Museum in Philly's Old City. Run by the National Park Service, this museum offers a wealth of information about Franklin's life and has many artifacts from it. What makes it so unique and fun is that many of the museum's displays are done in a way that incorporates humor (something Franklin was well-known for). This creates a museum that is as much fun as it is educational.
Wissahickon Gorge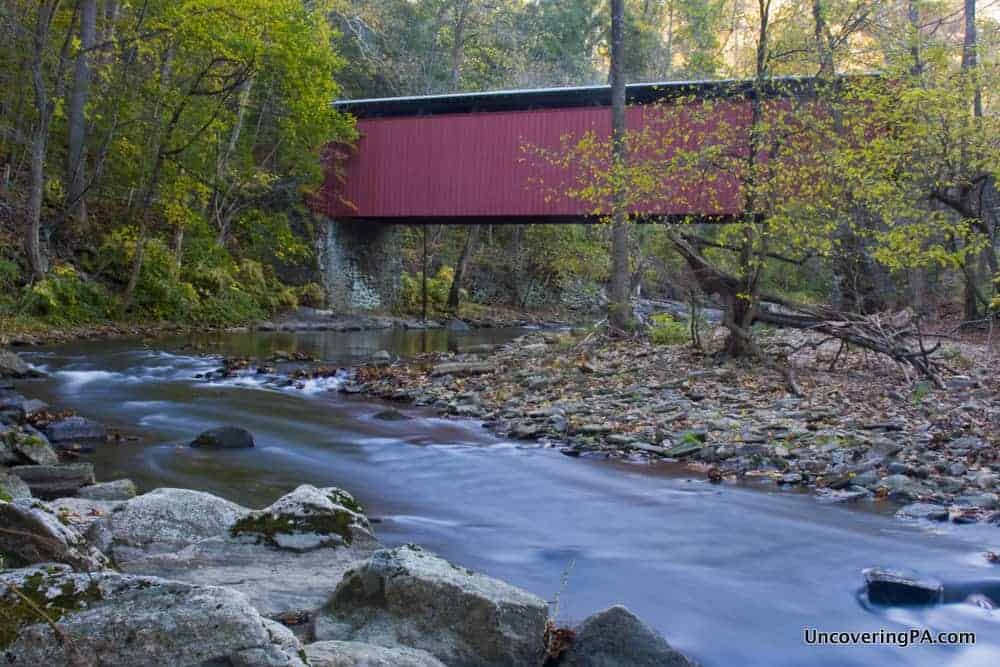 Wissahickon Gorge is an 1,800-acre park in northern Philly. The gorge is filled with 50 miles of trails that are perfect for a hike of nearly any length. Hidden away in the gorge you can discover a small cave, statues, cliffs, and even a covered bridge.
If you are looking to get into nature, Wissahickon Gorge is a great choice and there are trails for every level of hiker in the family.
United States Mint
Located near Independence Hall, the United States Mint is where many of the coins in your pocket were made. The self-guided tour of the mint is one of my favorite free things to do in Philadelphia.
Tours take you on a pathway high above the factory floor. Signage offers information about what is happening inside each room. Along the way, artifacts and history about the mint help tell the story of how our money is made.
Note that all adults are required to show a photo ID and all visitors must pass through a metal detector before taking the tour.
Splash Pads and Sprayparks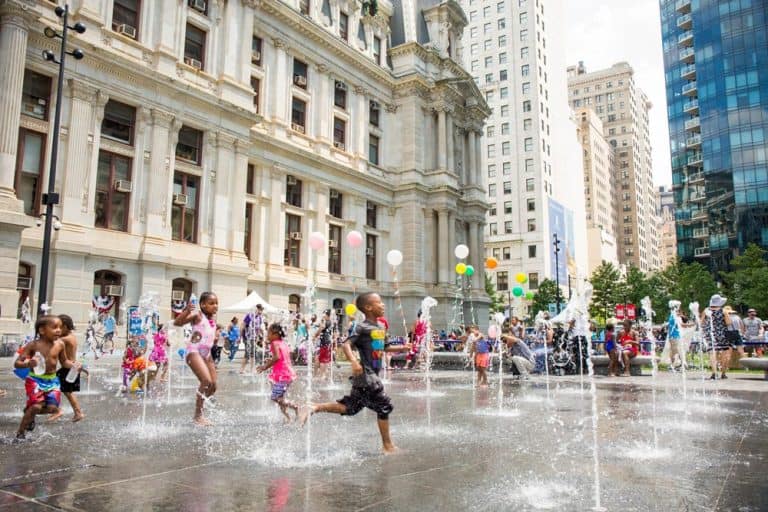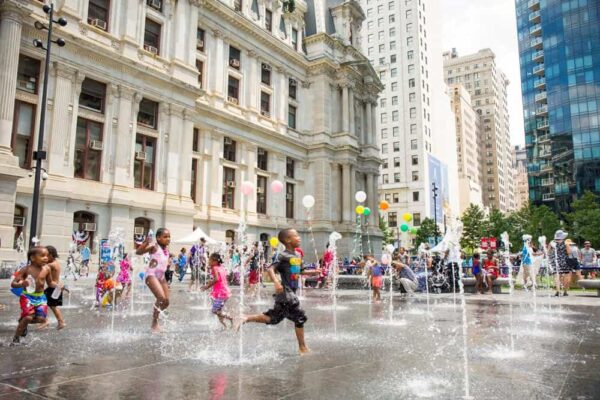 There's no better way to cool off in the summer than to visit one of Philly's splash pads and spray parks. While they are scattered throughout the city, two of the best for visitors to Philly are the ones in Sister Cities Park near Logan Square and Dilworth Park next to City Hall.
Take a few minutes out of your busy day visiting sites in Philly to let the kids splash around. There's a good chance it might be there favorite part of visiting the city.
What is your favorite thing to do with kids in Philadelphia? Let us know in the comments section below.
---
See map below for other area attractions.