Disclosure: This article may contain affiliate links. We will make a small commission from these links if you order something at no additional cost to you.
Sullivan County is one of the most isolated counties in Pennsylvania, so it might seem odd that it is home to one of PA's best antique automobile museums. However, tucked away between Eagles Mere and Laporte is the Eagles Mere Auto Museum.
The Eagles Mere Auto Museum is located adjacent to the equally-fantastic Eagles Mere Air Museum. Opened to the public in the spring of 2015, this fantastic museum showcases 70 different automobiles spanning automotive history. While many of the cars remain year after year, the entire collection consists of approximately 350 cars, and about 30% of the museum is changed out each year.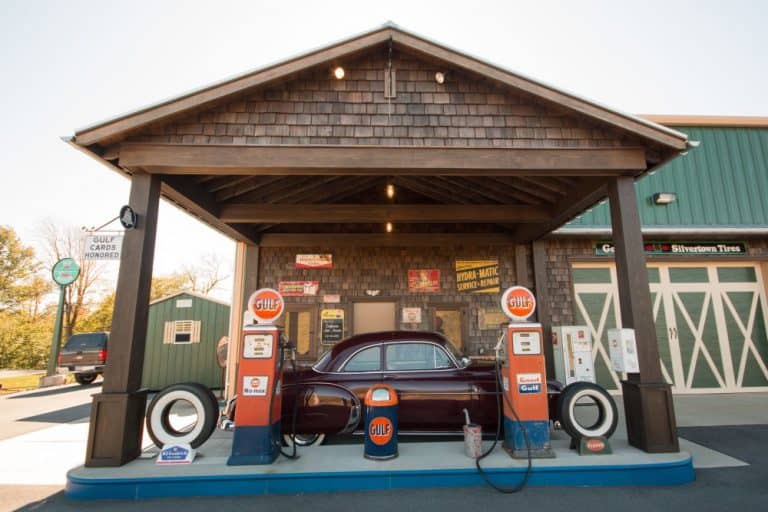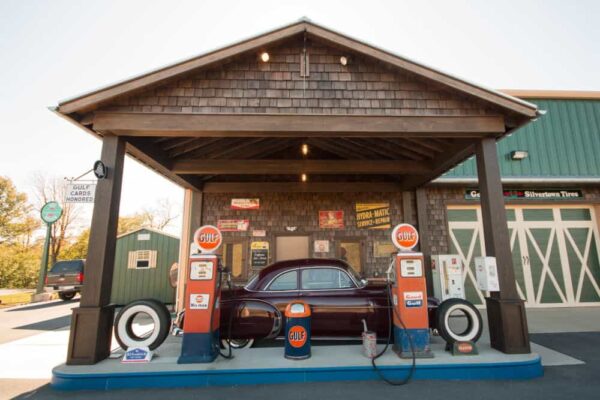 When I walked into the museum, I was blown away by the impressiveness of the displays. This is definitely not what you'd expect when you think about a small town museum. The museum is laid out with cars filling the ground floor and a second floor mezzanine. This gives the museum an open feeling and allows you to see nearly the whole museum from one vantage point.
The vast majority of the cars on display have been fully restored and are in pristine condition. While the cars at the museum aren't taken out frequently, as the planes next door are, they are all in drivable condition.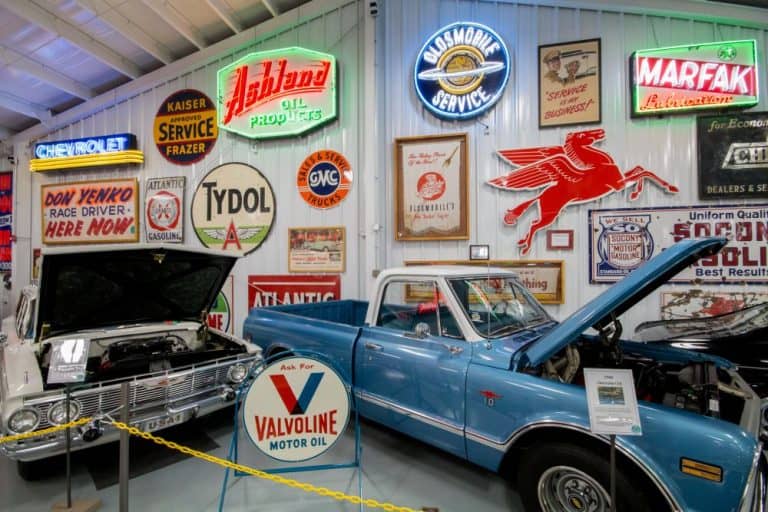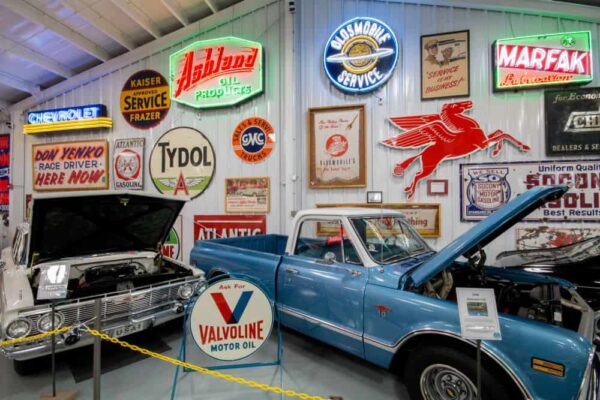 Each of the cars on display features signage that tells the story of the car. This detailed information gives visitors the chance to spend as much or as little time as they want appreciating each automobile. Since the majority of the cars on display have either a strong story behind them or are of a limited number, these information panels are great for learning about the significance of the automobile.
While every car on display has a story, one automobile at the Eagles Mere Auto Museum is especially notable: a 1932 Ford Roadster that was built by Tom McMullen.
McMullen designed three of these roadsters, and it is one of the most iconic hot rods of all time, appearing on record covers and in television shows. Only two of McMullen's three hot rods still exist, making this a very rare and amazing car to see.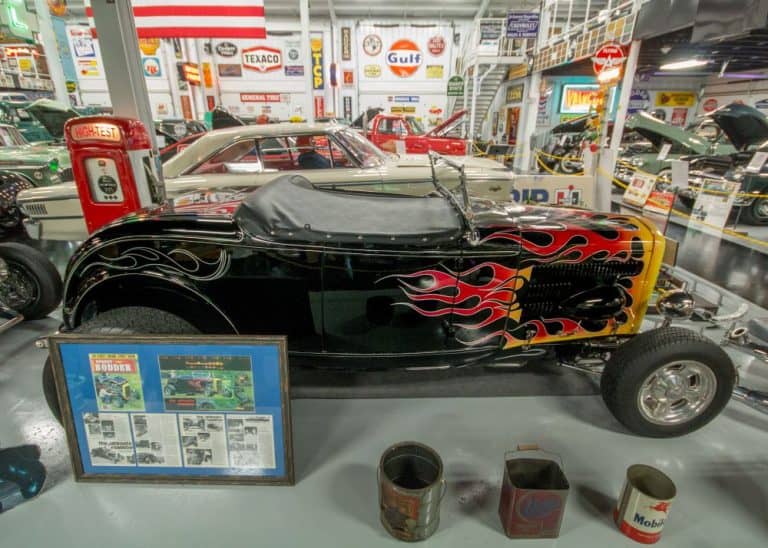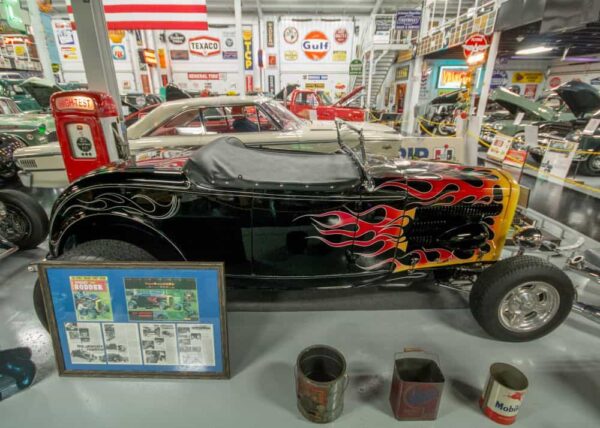 Other interesting cars at the museum include one of three 1937 woodies with original wood siding, a 1946 Ford Roadster, one of the first cars to be equipped with power windows.
Spread throughout the Eagles Mere Auto Museum are other pieces of automotive history including hundreds of historic neon, metal, and porcelain signs, antique gas pumps, and even a large collection of small, metal cars and trucks.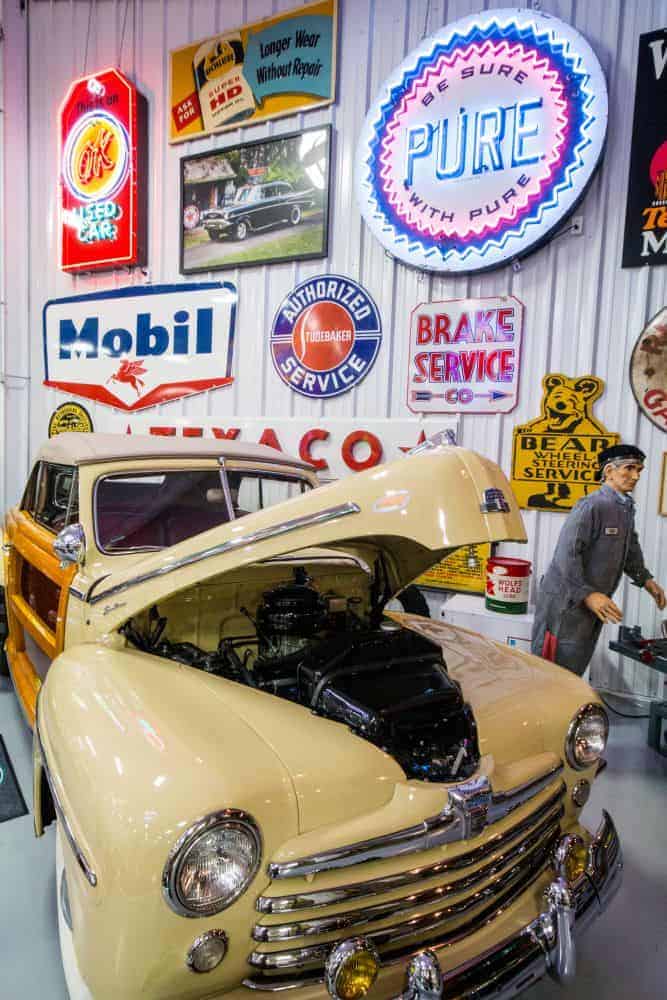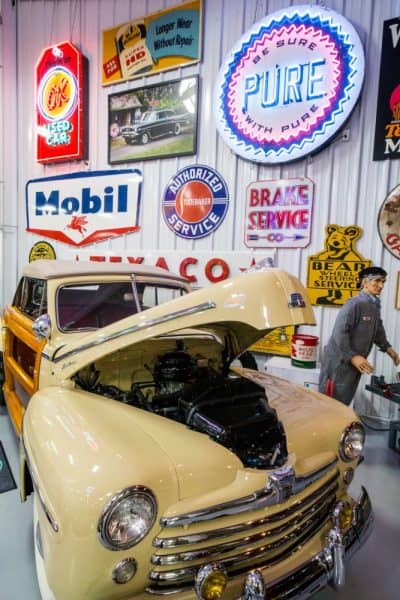 Overall, I was very impressed with the Eagles Mere Auto Museum. Just like the Eagles Mere Air Museum next door, the museum offers a very high-quality collection set amongst a well-designed display. The collection and the displays themselves are equal to or better than any other antique automobile museum in Pennsylvania.
If you love antique automobiles, you want want to miss this amazing Sullivan County museum. A visit to this museum is definitely worth pulling yourself away from the many great outdoor activities in the Endless Mountains to see. If you want even more indoor activities in the area, check out the fantastic Eagles Mere Museum just down the road.
Note: My visit to the Eagles Mere Auto Museum was hosted by the museum. However, the opinions expressed are my own.
---
Eagles Mere Auto Museum
Hours: Saturdays: 11am-4pm
Mid-June – October 7, 2023

Cost: Adults: $15, Families: $25
Children Under 16: Free

Cash only

Website: Eagles Mere Auto Museum

Address: Eagles Mere Auto Museum
14013 PA-42
Laporte, PA 17731
See map below for other area attractions.
---