Disclosure: This article may contain affiliate links. We will make a small commission from these links if you order something at no additional cost to you.
I always love finding rarely visited waterfalls, especially when they are fairly easy to reach. Lost Falls in northeastern PA is one such waterfall.
Lost Falls is located in a remote area of Susquehanna County, Pennsylvania, less than 4 miles from the New York border. The closest communities are Friendsville and Little Meadows, though neither has more than a few hundred people.
The waterfall is located just a few hundred yards off of Turnpike Street on State Game Lands 140. When there are no leaves on the trees, you might be able to see the waterfall from the roadway, but it is hidden otherwise.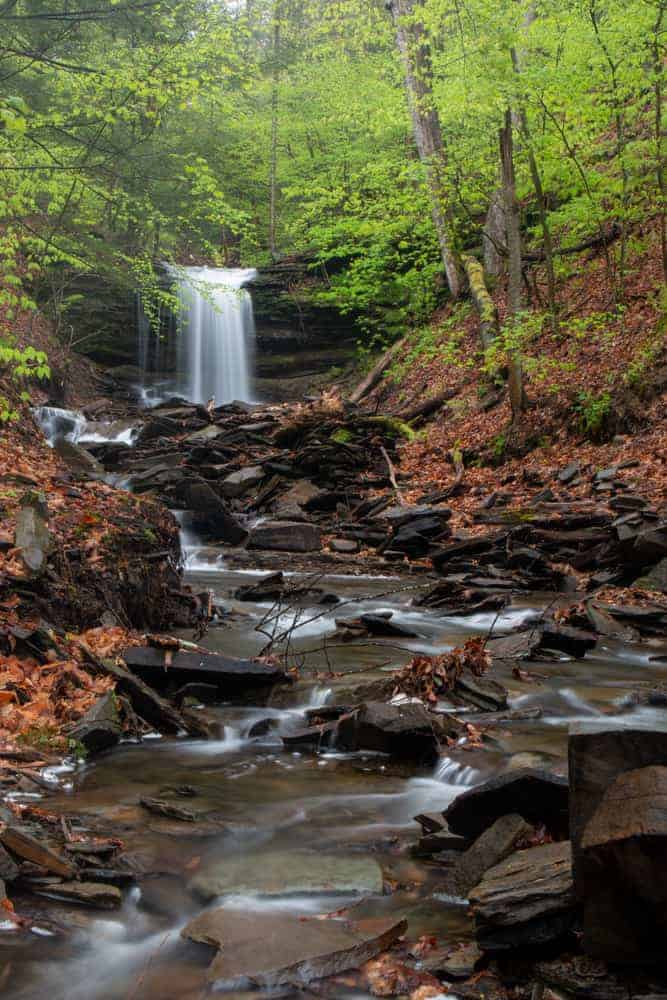 From the side of the road where you park (more on that below), look for a faint trail that heads down towards the stream. Once you get to Apalachin Creek, you'll have to pick your way up the waterway to the base of Lost Falls. In some situations, the easiest route is directly through the stream as the hillsides here are rather steep. There is no official or unofficial trail for most of the hike to the base of the falls.
Once around an initial bend in the creek, Lost Falls can be seen in the distance fairly easily, so if you don't want to get your feet wet or feel uncomfortable hiking further, you can still see the waterfall (though you will still need to do some off-trail hiking to get to this point).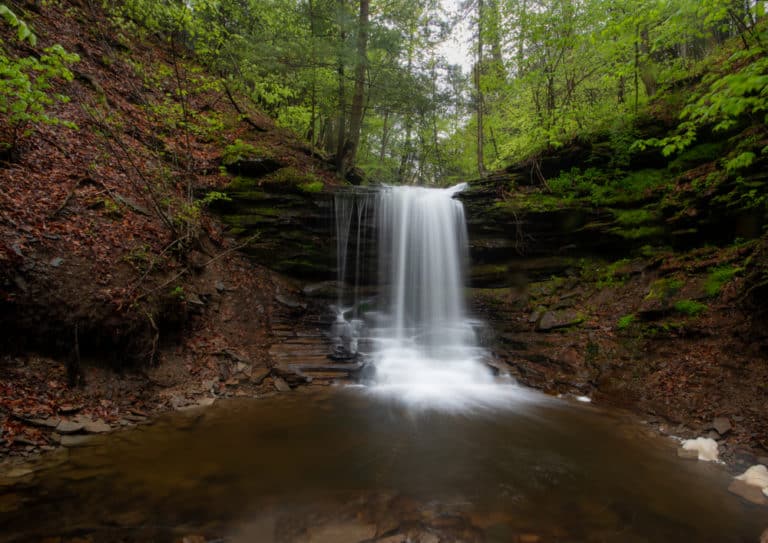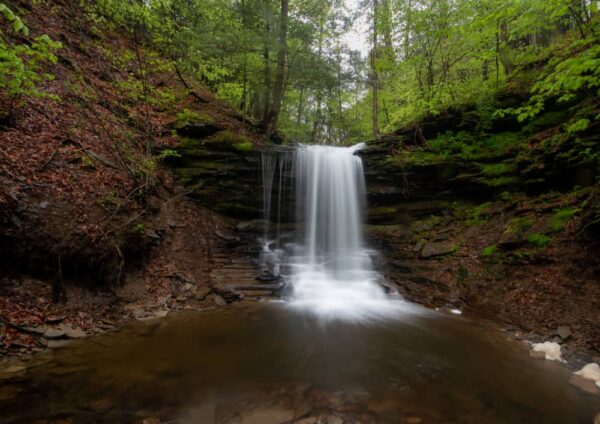 Lost Falls is a beautiful plunge waterfall that flows into a shallow pool before continuing to cascade down the hill. I'd estimate it to be about 12-15 feet high, and while it's not among the tallest waterfalls in Pennsylvania, the shape of the waterfall and its setting make it incredibly beautiful.
Overall, Lost Falls is a great hidden gem of northeastern Pennsylvania. While you are unlikely to find yourself nearby due to the remote location of the waterfall, it's a nice diversion if you find yourself exploring Salt Springs State Park or are traveling the Southern Tier Expressway through New York as it's less than 25 minutes from both.
How to Get to Lost Falls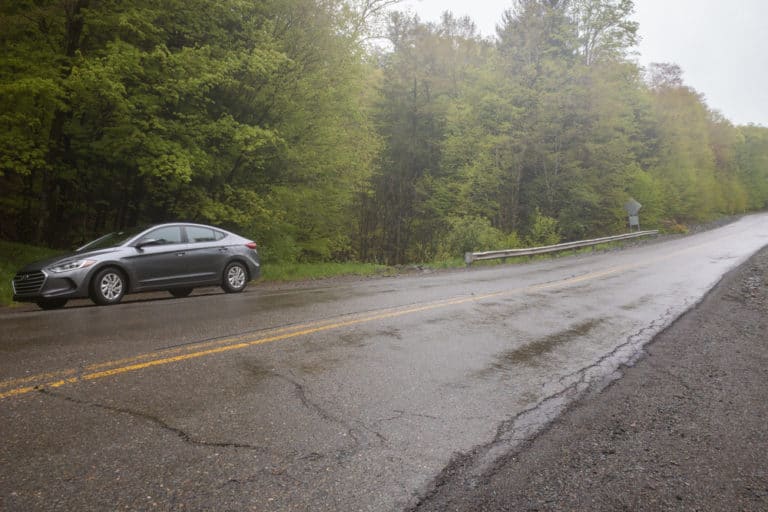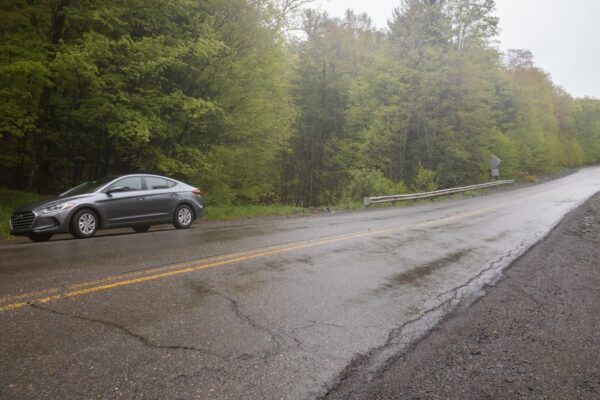 Lost Falls is located on State Game Lands 140 in Susquehanna County, PA.
On the northern side of Turnpike Road, you will find a pull-off big enough for a couple of cars on the north side of the roadway at the following coordinates: 41.943384, -76.082900. If you are traveling north towards the New York border, the pull-off will be immediately after the culvert over Apalachin Creek.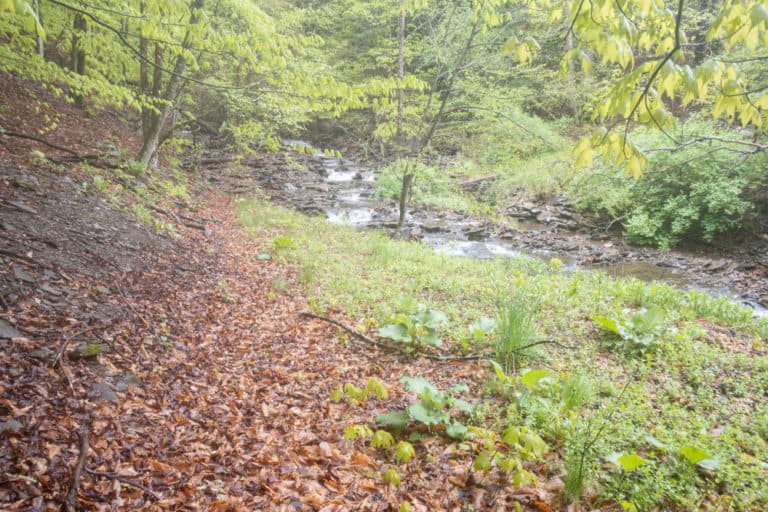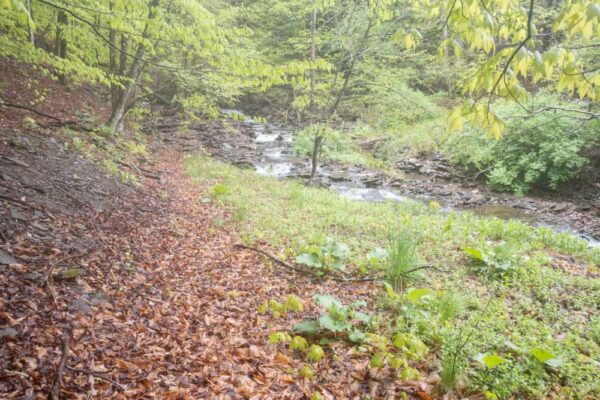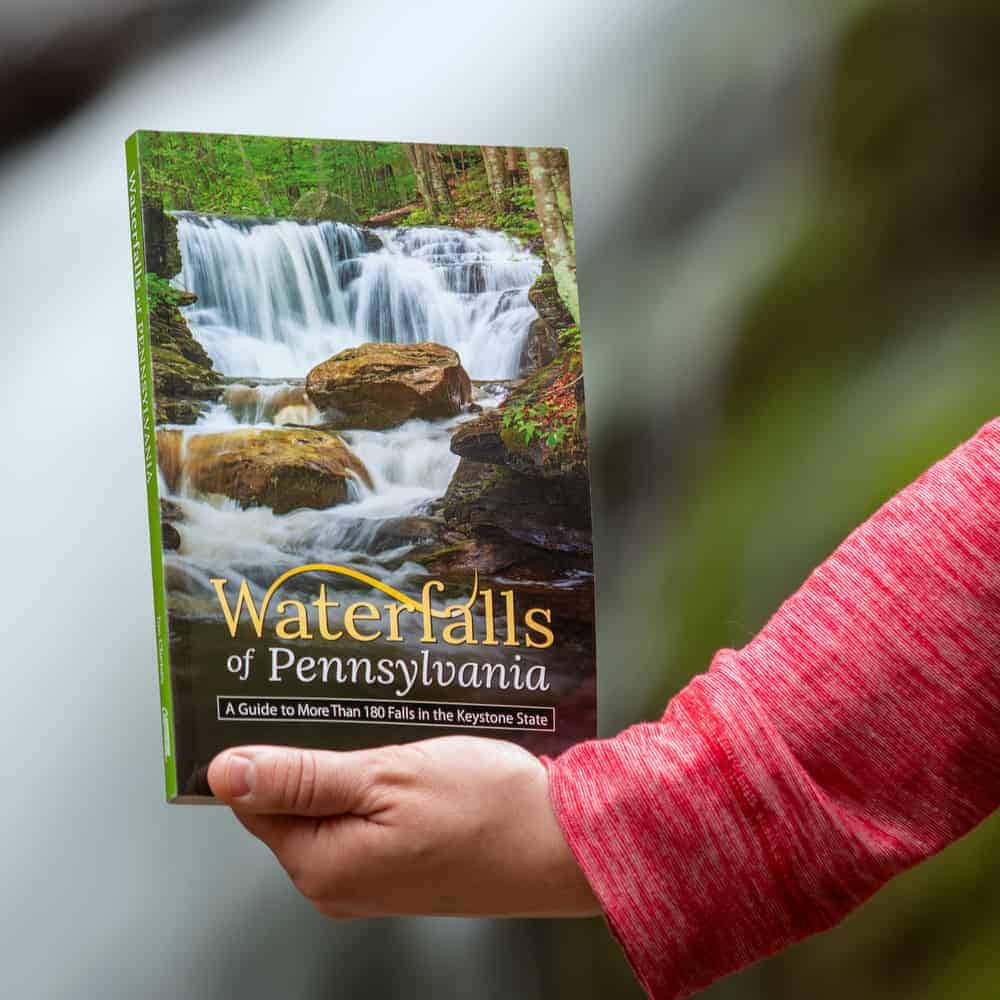 "Waterfalls of Pennsylvania" by Jim Cheney
If you love PA waterfalls, you won't want to miss this waterfall book from Jim Cheney, author of Uncovering PA, featuring more than 180 great waterfalls. Order it now on Bookshop.org or Amazon.
From the parking area, take the faint trail to the creek and hike up the stream for a few hundred yards to reach the base of Lost Falls.
For those that use coordinates, Lost Falls can be found at approximately these coordinates: 41.945111, -76.080667.
Looking for more places to visit nearby? Check out Endless Brewing, the Susquehanna County Historical Society Museum and French Azilum.
[Click here for information on how to use the coordinates in this article to find your destination.]