Disclosure: This article may contain affiliate links. We will make a small commission from these links if you order something at no additional cost to you.
Northeastern Pennsylvania is home to many amazing waterfalls. These include some of the most challenging waterfalls to reach in Pennsylvania, as well as some of the easiest. Falling Springs Falls falls into the later category.
Falling Springs Falls is located in Luzerne County, Pennsylvania, near Pittston. The waterfall is located in an area known as the Falling Spring Narrows. Here, the cliffs come very close to the Susquehanna River, with just enough room for a two-lane road and some train tracks between the cliffs and the river.
It is in this area that you find Falling Springs Falls. The water that pours over this waterfall comes from Falling Springs Reservoir, which sits a short distance upstream on top of the ridgeline. After traveling a short distance, the water drops approximately 40 feet off the cliff and falls straight down to the rocks below.
To say the least, this is an impressive waterfall when water is flowing well. Unfortunately, its roadside location has led to a lot of graffiti surrounding the waterfall, as well as some trash. Not only does this make photos challenging, but, according to some sources, it has also covered some old Native American drawings.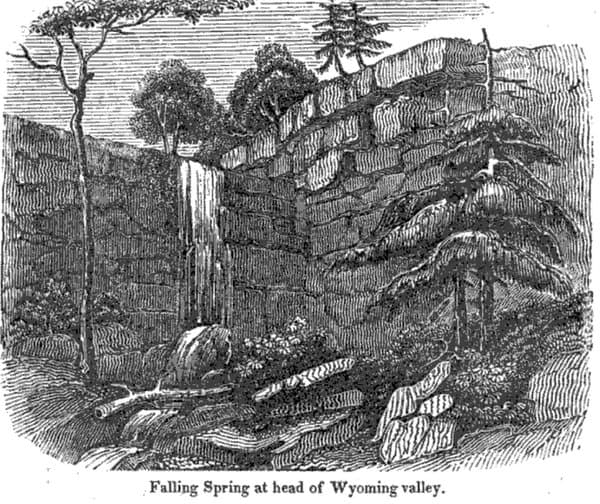 Nevertheless, if you find yourself in the Pittston, Pennsylvania, area, especially in the springtime or after a heavy rain, a trip to Falling Springs Falls is worthwhile, especially when combined with other nearby waterfalls like Seven Tubs and Bear Creek Falls.
How to Get to Falling Springs Falls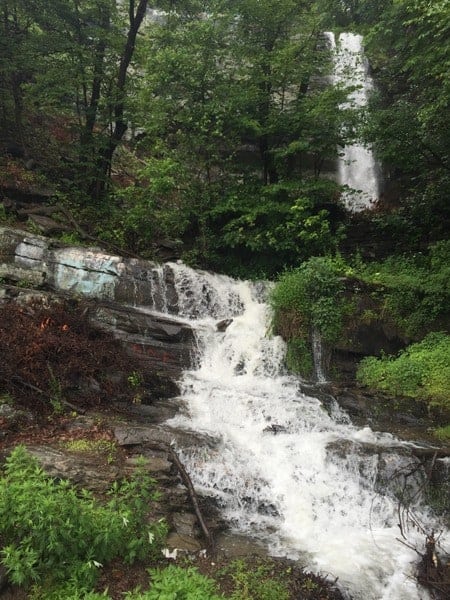 Falling Springs Falls is located just a few miles outside of both Pittston and Duryea, in Luzerne County, Pennsylvania. It is just a few feet off of Coxton Road, which leaves town, crosses the Lackawanna River, and then travels along the Susquehanna River towards the north.
Falling Springs Falls can be found at the following coordinates: 41.363066, -75.802875.
There is very little room to park at this waterfall. It is possible to carefully park a car just after the guard rail next to the falls, as well as prior to it. If you opt to park here, use caution as the waterfall is located along a turn, and getting out of your car here is not without its risks to both you and your vehicle.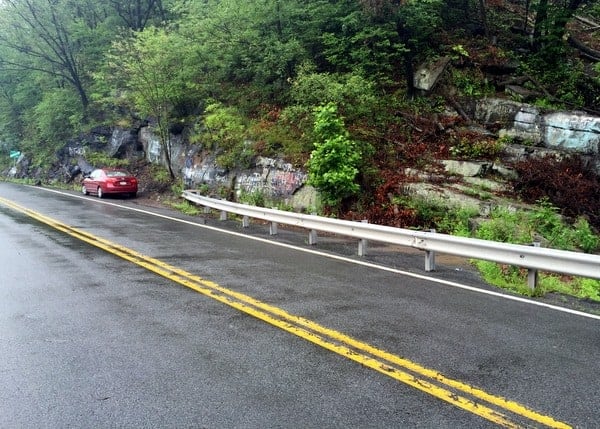 Falling Springs Falls can be seen from the road, but those wishing to get a closer look can climb closer to the falls. I am unsure about the ownership of this land, but it has never been posted during my visits. Should "No Trespassing" or "No Parking" signs appear in the future, always make sure to obey the signs.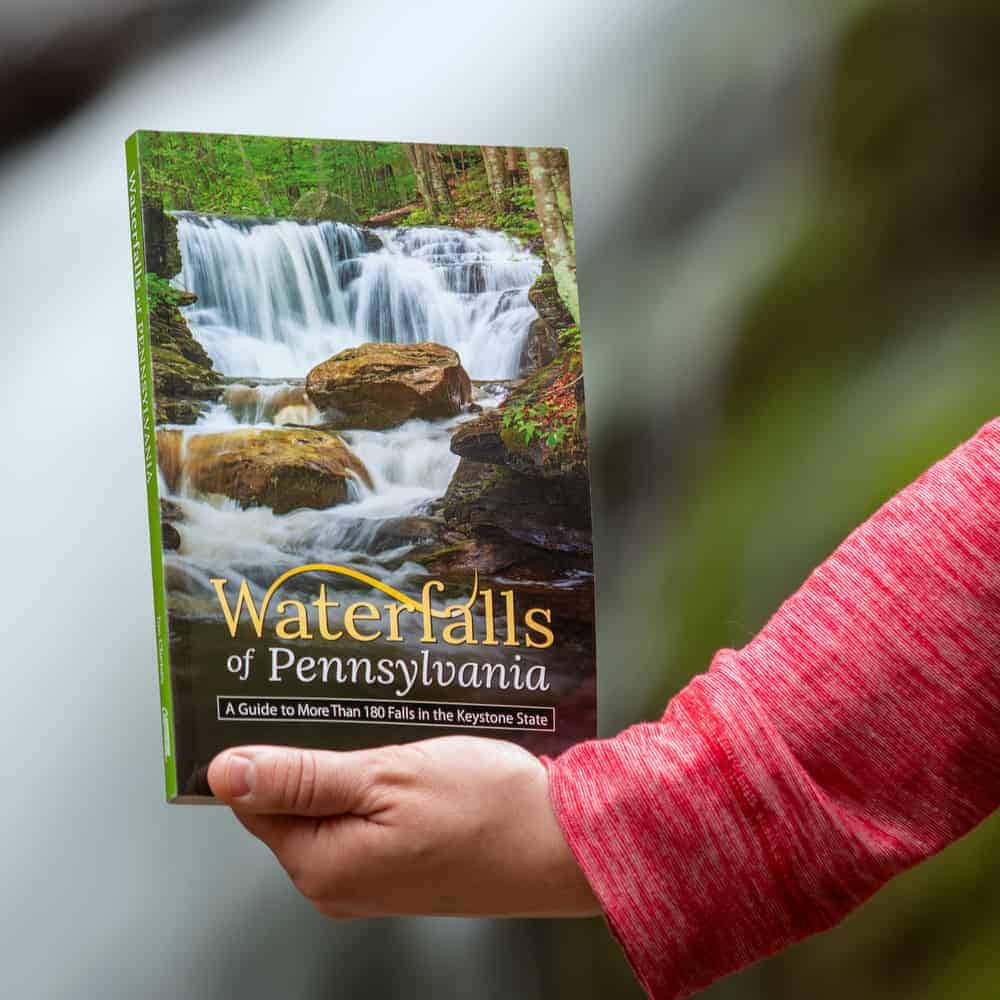 "Waterfalls of Pennsylvania" by Jim Cheney
If you love PA waterfalls, you won't want to miss this waterfall book from Jim Cheney, author of Uncovering PA, featuring more than 180 great waterfalls. Order it now on Bookshop.org or Amazon.
Want to see more of Pennsylvania's best waterfalls? Check out our Pennsylvania Waterfalls page!
[Click here for information on how to use the coordinates in this article to find your destination.]
See map for other area attractions.