Disclosure: This article may contain affiliate links. We will make a small commission from these links if you order something at no additional cost to you.
One of my favorite late-summer activities in Pennsylvania is visiting sunflower fields. And, when traveling in the northwestern part of the state, one of the best to check out is Sunny B's Sunflower Field in Knox, Pennsylvania.
Unlike most of the other large sunflower fields in Pennsylvania (such as Lesher's Sunflower Field in Chambersburg), Sunny B's isn't a large farm. Instead, this field simply started as a project to fill some unused land on a privately-owned property just southwest of downtown Knox.
Sadly, due to poor weather and hungry deer, Sunny B's will not be open to the public in 2022. They are hoping to return in 2023. Read on to find out why you should visit in 2023.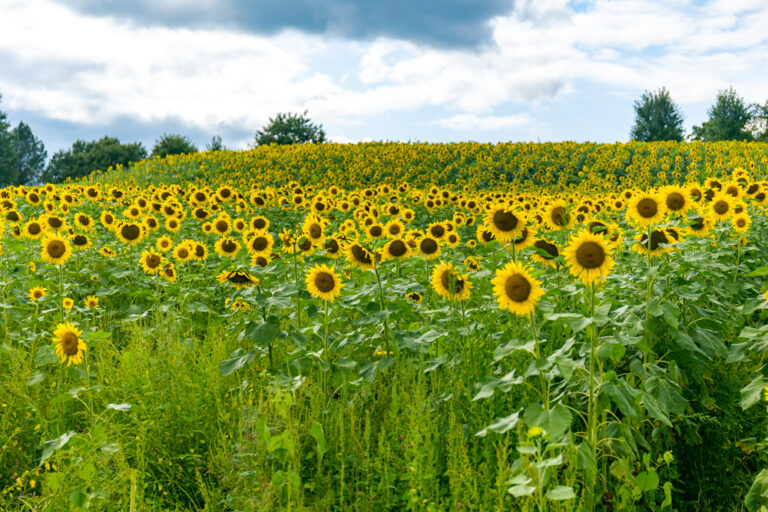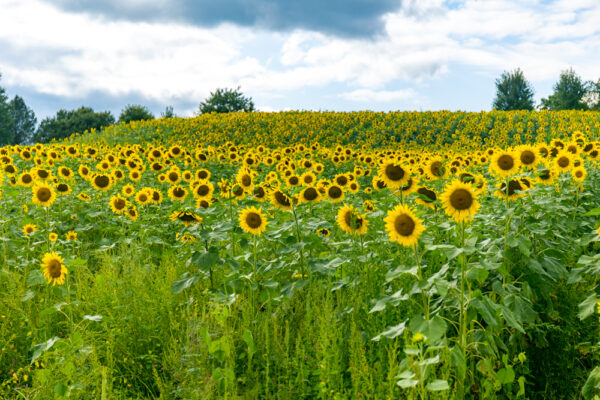 The field was first planted in 2020 and has quickly become one of the most popular spots to check out in all of Clarion County, drawing thousands of visitors each year that it's been open.
Like most other sunflower fields in PA, Sunny B's Sunflower field typically blooms around the last week of August and the first week of September. However, as with all crops, this time frame can vary a bit based on many different circumstances.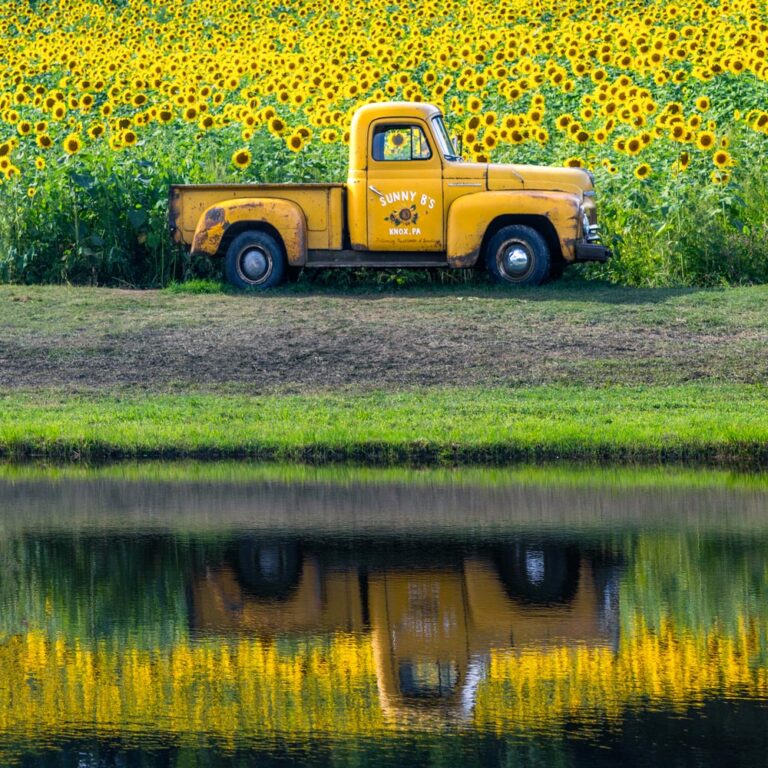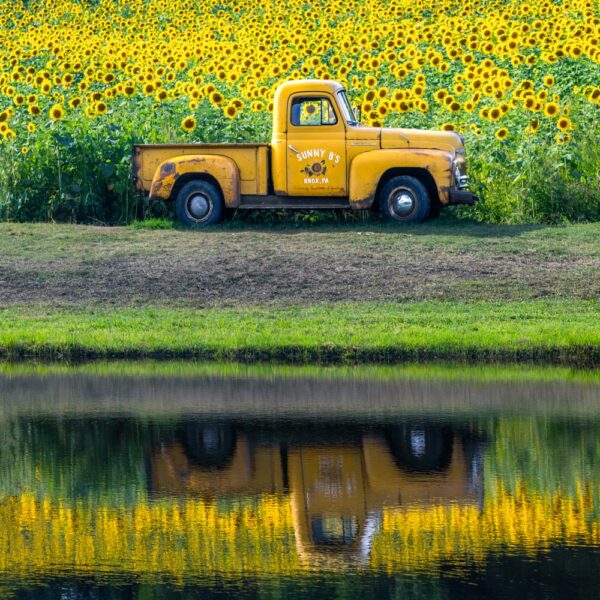 Once the field blooms, it is typically in peak bloom for 10-14 days.
Just to give you an idea of dates, Sunny B's Sunflower Field is typically open from late August through early September. However, make sure to check their Facebook page for current dates for the season as, as stated above, those will vary a bit from year to year, and could potentially change due to weather.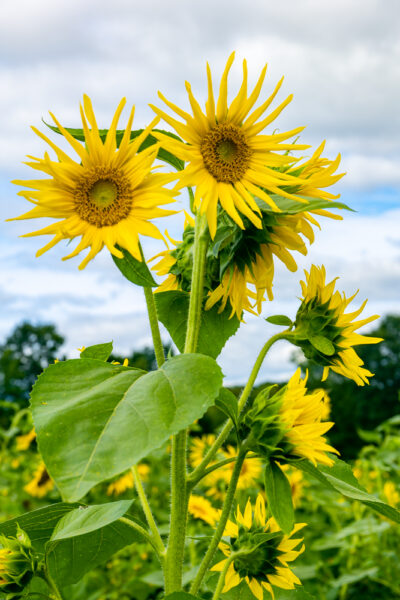 When Sunny B's Sunflower Field is open to the public, it is free to visit and is open from 8am until 8pm. There are a small number of parking spots located adjacent to the field if you arrive at a non-busy time or get lucky. However, most park a short distance away and walk to the site.
The sunflower field at Sunny B's is approximately four acres in size and is on a small sloping hill. This is located next to a small pond, which really adds a lot of beauty to the spot. Make sure to walk to the far side of the pond for great views (and photos) of the sunflower field.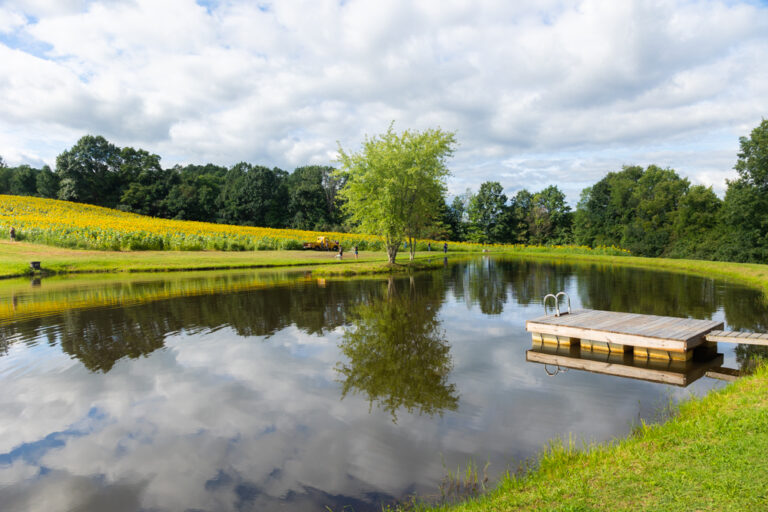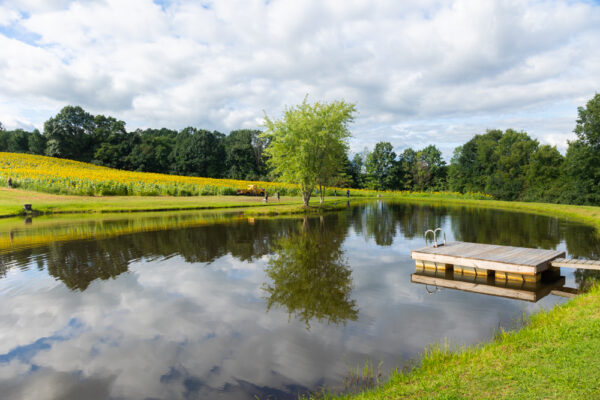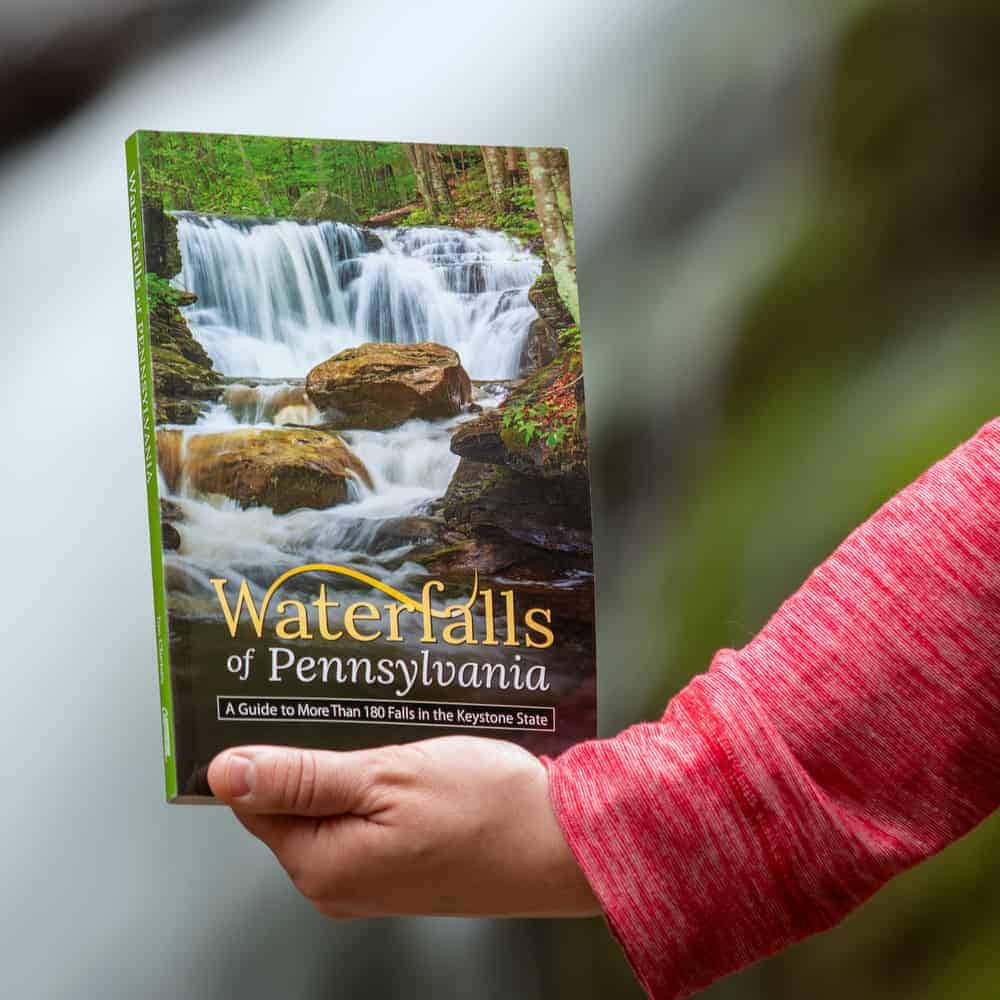 "Waterfalls of Pennsylvania" by Jim Cheney
If you love PA waterfalls, you won't want to miss this waterfall book from Jim Cheney, author of Uncovering PA, featuring more than 180 great waterfalls. Order it now on Bookshop.org or Amazon.
Another popular focal point is the 1949 International Harvester truck that is always parked between the sunflower field and the pond. This truck is bright yellow and features Sunny B's logo on the side, but also features just enough rust and dirt to look very striking and vintage.
This is probably the most popular spot for photos at the field, and visitors can often be found around the truck or even in its bed getting photos taken. Unfortunately, this means that the wait can sometimes be a bit long to get your own photos here (or to get photos without anyone in them as I did), but it's definitely worth the wait in my opinion.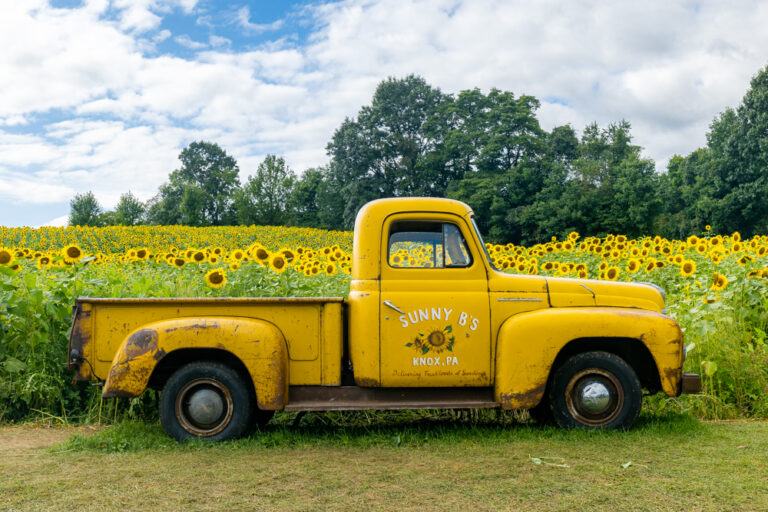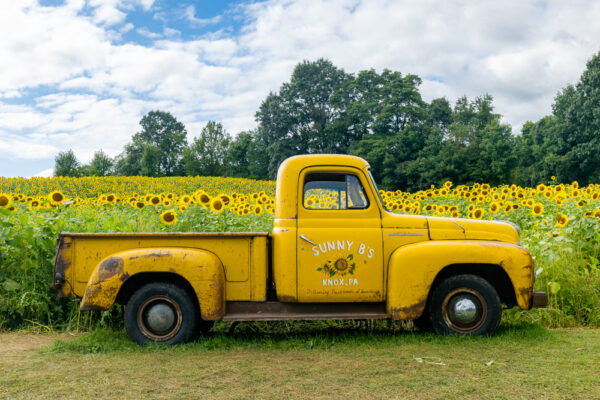 Visitors can also walk around the field and, to a certain extent, through it. Just remember that you are a guest on the property so unless you are paying to cut flowers, do your best to not damage them so that others can enjoy the field after you.
Speaking of cutting flowers, Sunny B's offers cut sunflowers for $1, which is a great way to take home a bit of this beauty with you. They also have a small store adjacent to the entrance that sells a few other local items and snacks. This is a great way to support those that have so graciously opened their land to visitors.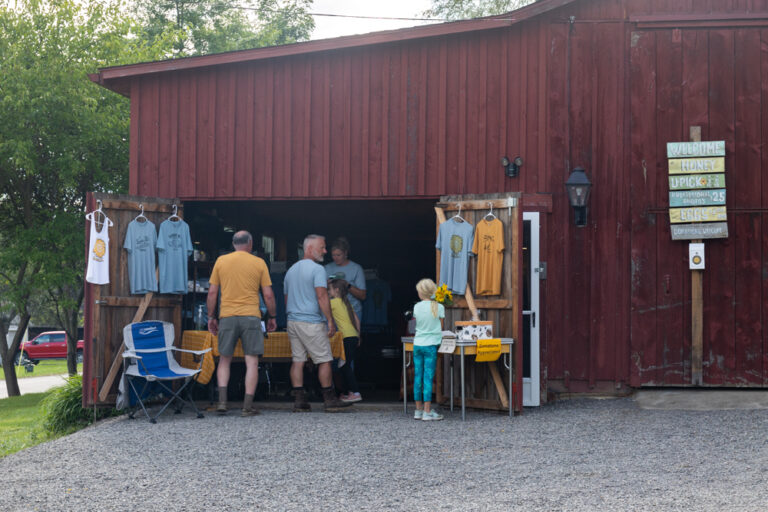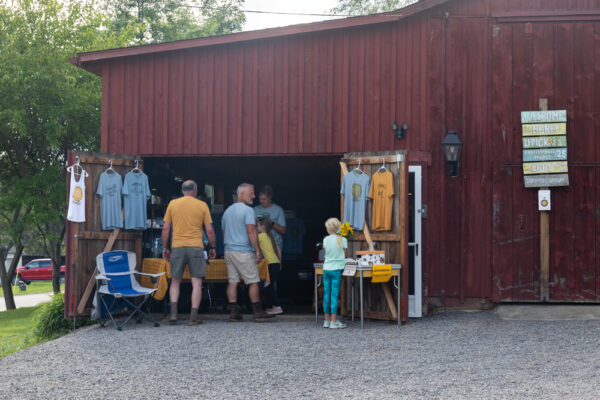 It's really unfortunate that sunflower season in Pennsylvania lasts for only a few short weeks, as these fields are always a highlight of the summer that I always look forward to. Fortunately, though, there are places like Sunny B's Sunflower Field in Knox that allow visitors to fully experience these incredible flowers in the short time that they are blooming.
So, if you find yourself in or around Clarion County and the Pennsylvania Wilds in late summer, make sure to check out this beautiful field of flowers.
As noted above, due to poor weather and hungry deer, Sunny B's will not be open to the public in 2022.
Sunny B's Sunflower Field can be found at 1415 Mehrten Road in Knox, PA. It is located approximately 90 minutes from Pittsburgh and Erie, and only two miles north of Interstate 80.
Looking for more places to visit nearby? Check out Rapp Run Falls, Freedom Falls, and the American Golf Hall of Fame.