Disclosure: This article may contain affiliate links. We will make a small commission from these links if you order something at no additional cost to you.
One of the most popular late-summer activities is visiting sunflower fields in Pennsylvania. These beautiful fields can be found throughout the state, and while they are typically grown for making products like sunflower seeds, sunflower oil, and chicken feed, they often attract curious visitors due to their beauty.
While not every field welcomes visitors, one that does is Lesher Poultry Farm's sunflower field in Chambersburg, PA.
This field is absolutely huge, spanning a vast number of acres and filling the field for nearly as far as you can see. I've visited several sunflower fields throughout Pennsylvania, and this is far and away the largest I've personally seen.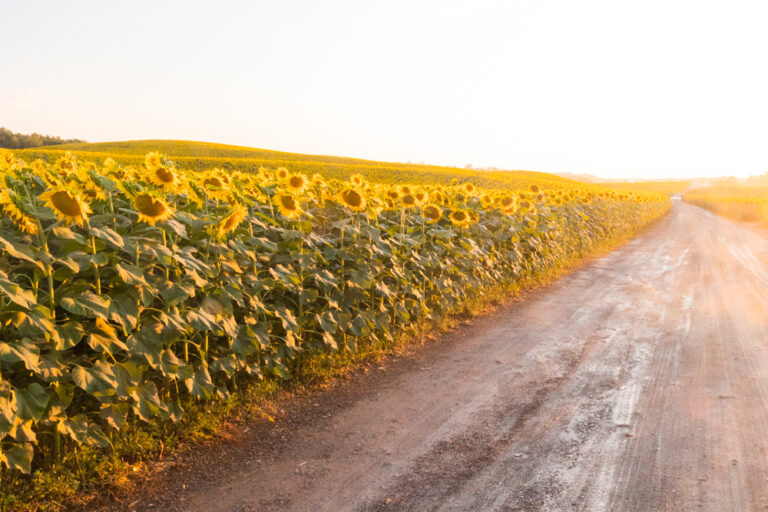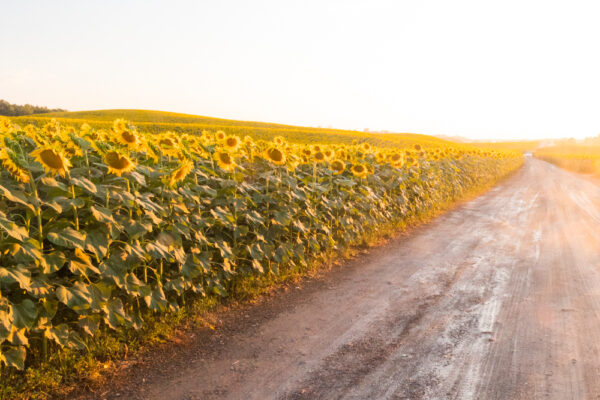 Every summer, Lesher Poultry Farm plants their sunflower field somewhere on their property (the exact location changes yearly due to crop rotation). The flowers typically bloom sometime between the second half of August and the first half of September, though the exact date of peak bloom varies from year to year based on weather conditions. For example, in 2022, the estimated peak is the second week of September, while in 2021, the peak was over Labor Day Weekend.
When the field is in bloom, visitors are allowed to come onto the property and explore the field at no charge.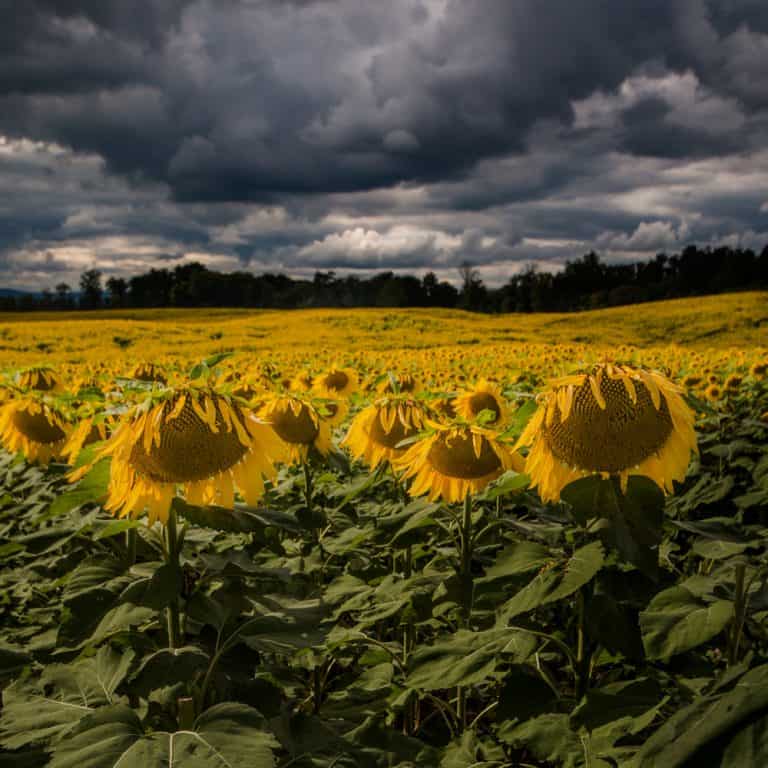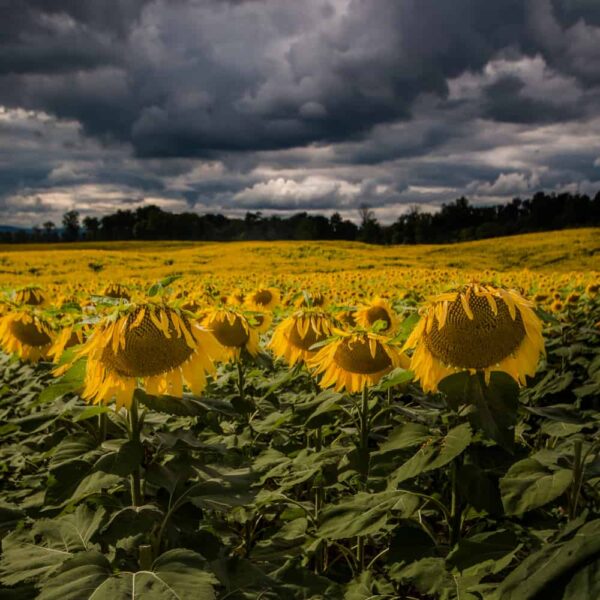 Wandering through these majestic fields is an incredibly beautiful experience. Whether you just want to walk through a gorgeous field or want to get some amazing photos, this is a great place to explore for both adults and children. You are even allowed to bring your dog (leashes required).
If you want to take a bit of the field home with you, this PA sunflower field allows you to cut your own for only $1. Make sure to bring your own scissors and cash to drop in the honor bucket near the entrance to the field.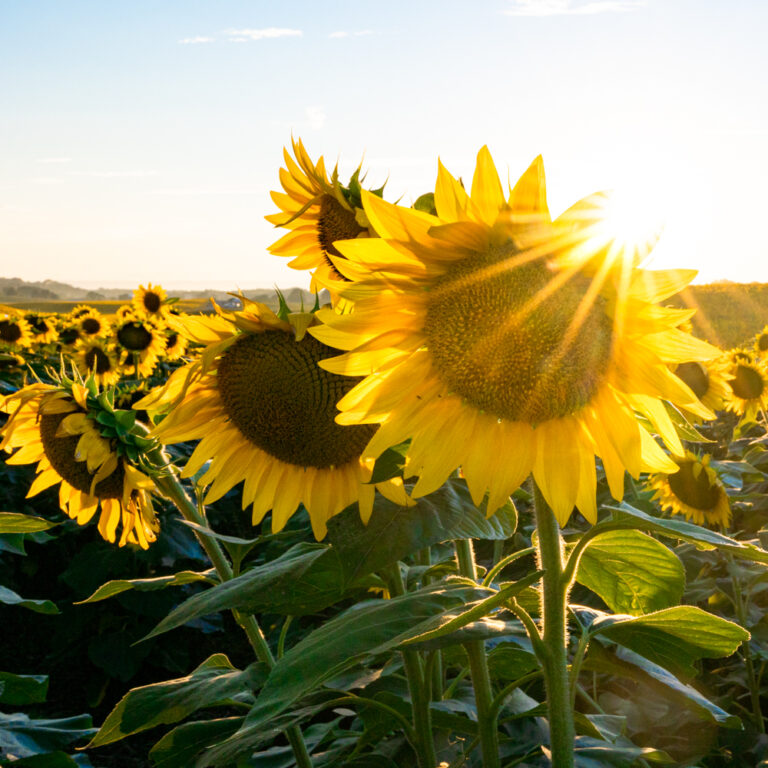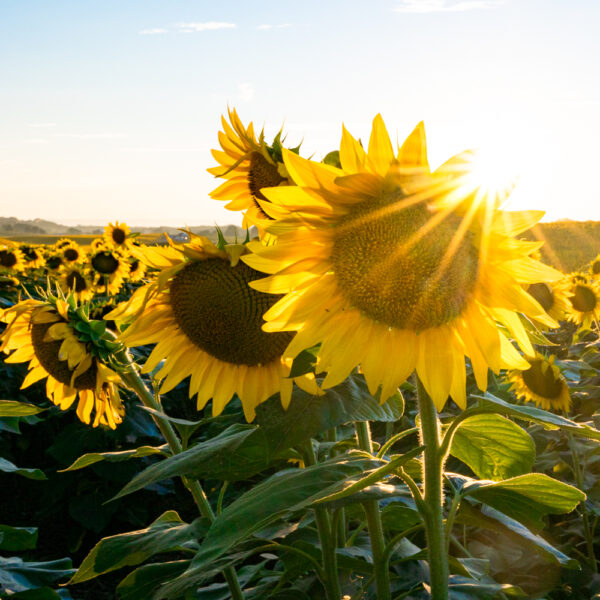 In addition to the standard yellow sunflowers, the farm has started planting a variety of different sunflowers each year. This gives visitors a chance to see, cut, and take home some very unique sunflower varieties. They even have red sunflowers!
Without a doubt, the sunflower field at Lesher Poultry Farm near Chambersburg is a ton of fun to see and explore. Please make sure to follow all the rules and stay on the paths to keep the fields beautiful and open for others to enjoy year after year.
Visiting Lesher Poultry Farm's Sunflower Field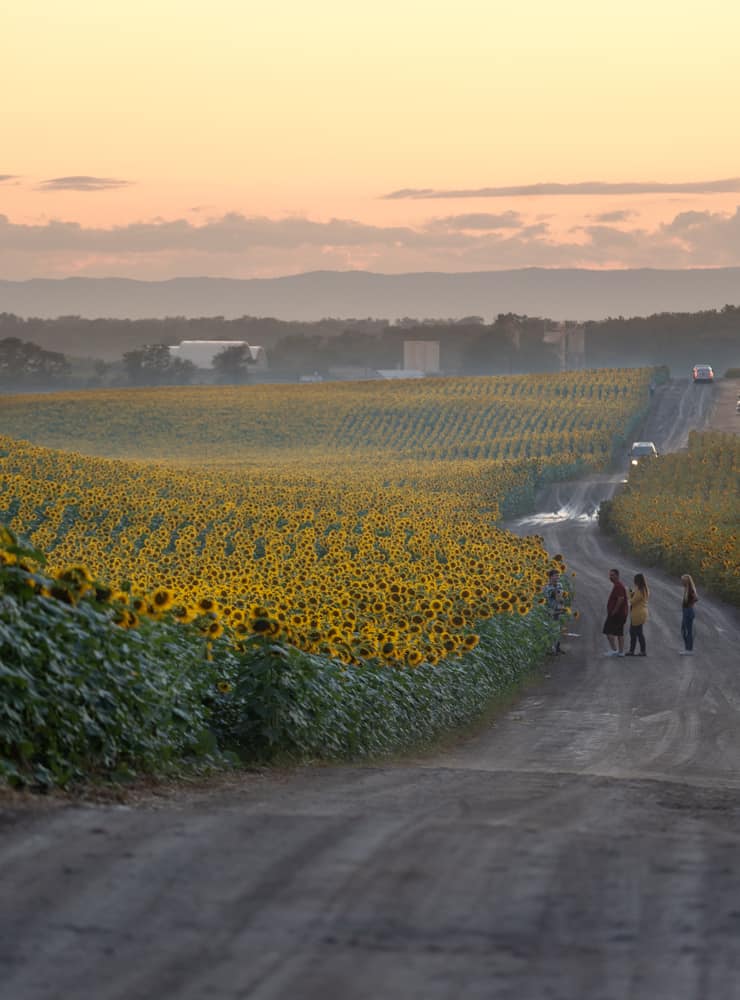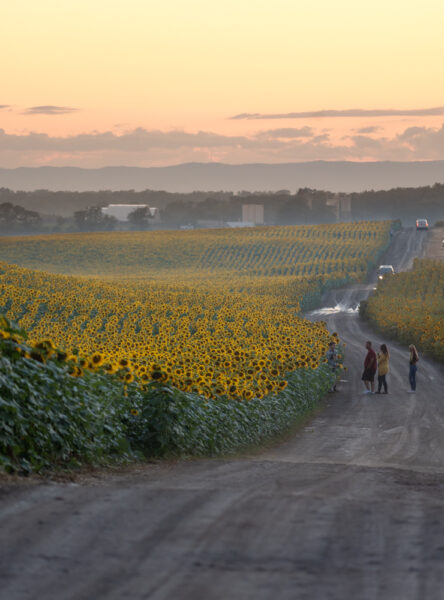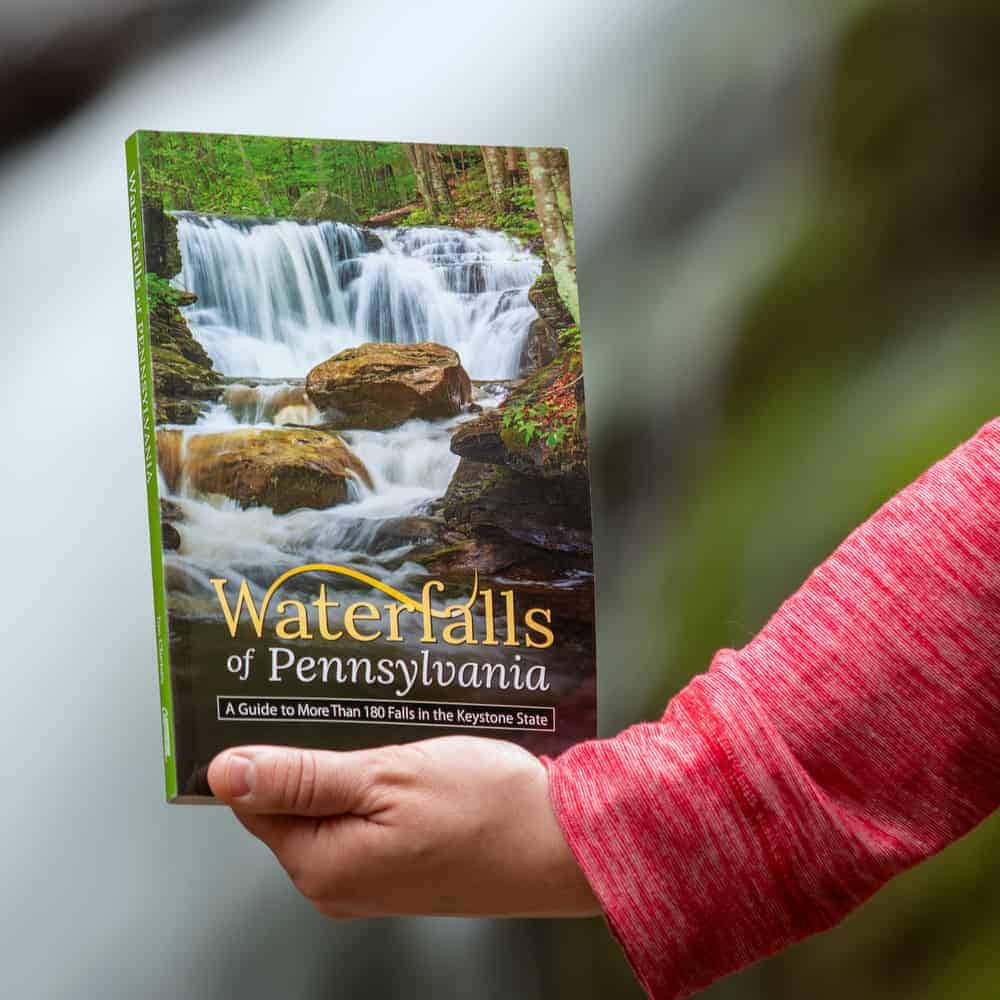 "Waterfalls of Pennsylvania" by Jim Cheney
If you love PA waterfalls, you won't want to miss this waterfall book from Jim Cheney, author of Uncovering PA, featuring more than 180 great waterfalls. Order it now on Bookshop.org or Amazon.
While Lesher Poultry Farm has a sunflower field each year, the exact location varies from year to year due to crop rotation. They typically announce the location for the field on their Facebook page sometime in early to mid-August each year.
For 2022, the field can be found at 1187 Marion Rd, Chambersburg, PA 17202. The sunflowers are expected to peak around the second week of September this year. That being said, the field is typically open about a week before peak and for several weeks after peak as the flower began to fade.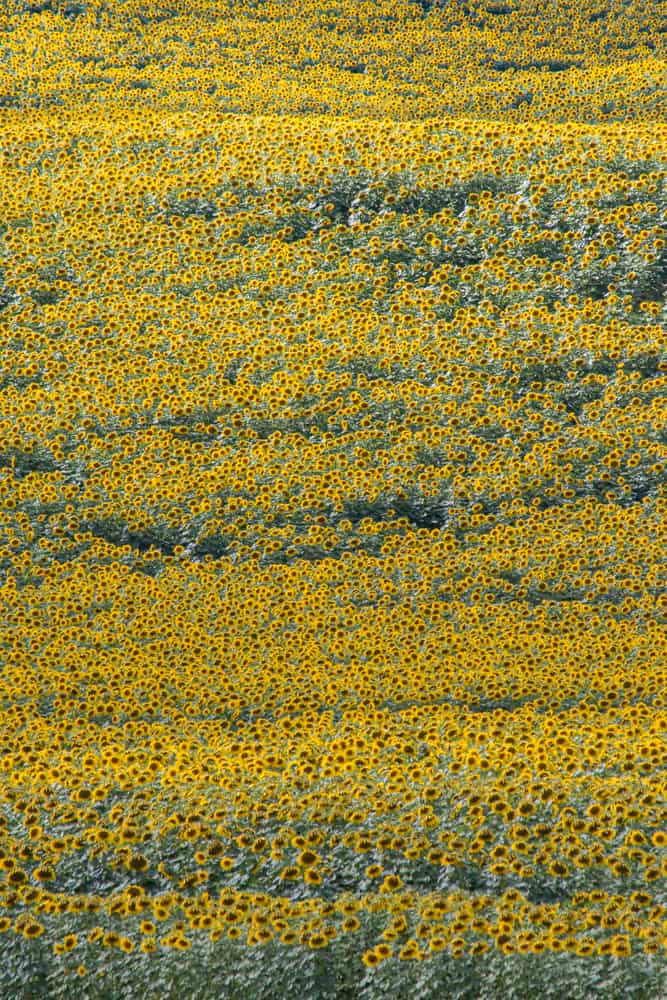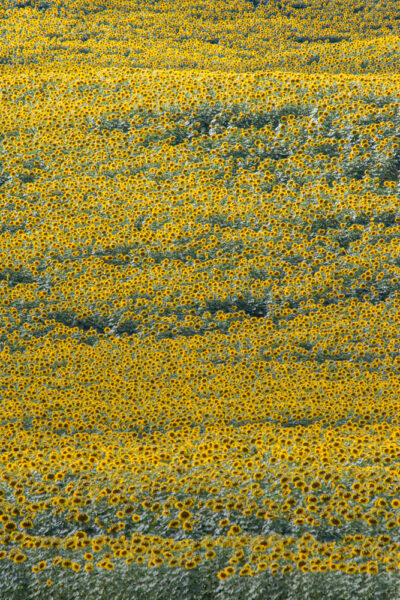 This spot is a few miles south of Chambersburg and just east of Interstate 81 in Franklin County, PA. You'll likely get off of the interstate at exit 10 if traveling in from the north or the south.
This beautiful sunflower field in PA is open from dawn to dusk. For future years, the flowers are typically blooming from late August to mid-September, though the exact dates do vary based on the weather, so I'd start checking their Facebook page in early August to make sure you know when to visit.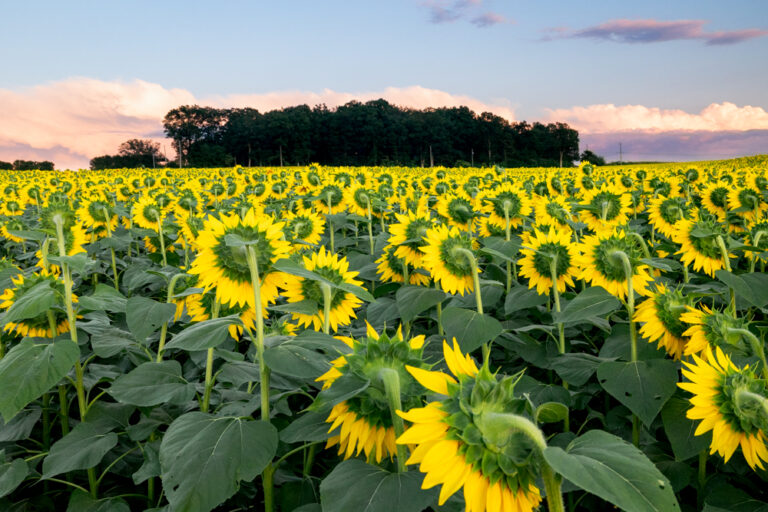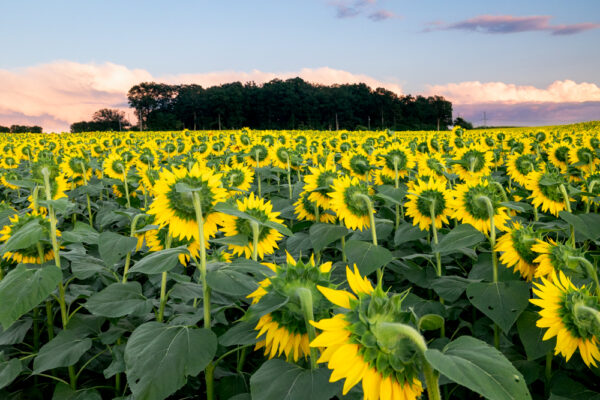 If you want to take photos, I recommend going near sunrise or sunset for the best lighting, though this is a beautiful field at any time of the day.
While their Facebook page is the best source of information on the field, they do also post the address for the sunflower field on their website.
If you are looking for sunflowers in western PA, check out Sunny B's Sunflower Field in Clarion County.
Looking for more places to visit nearby? Check out the covered bridges of Franklin County, the birthplace of President James Buchanan, Black-Coffey Caverns, and Caledonia Falls.