Disclosure: This article may contain affiliate links. We will make a small commission from these links if you order something at no additional cost to you.
In modern television and cinema, few things are more popular than zombies. Frequently popping up in both television and movies, zombies are the go-to horror character for modern directors. But did you know that zombie culture got its start in the Pittsburgh area?
It's this history that makes it the perfect place for The Living Dead Museum, a museum dedicated to zombies in popular media.
The Living Dead Museum first opened in Evans City, a borough about 30 miles north of Pittsburgh (and the filming location for the first zombie movie "Night of the Living Dead") in August 2013. This museum grew out of a store and museum called Monroeville Zombies which was initially located in Monroeville Mall.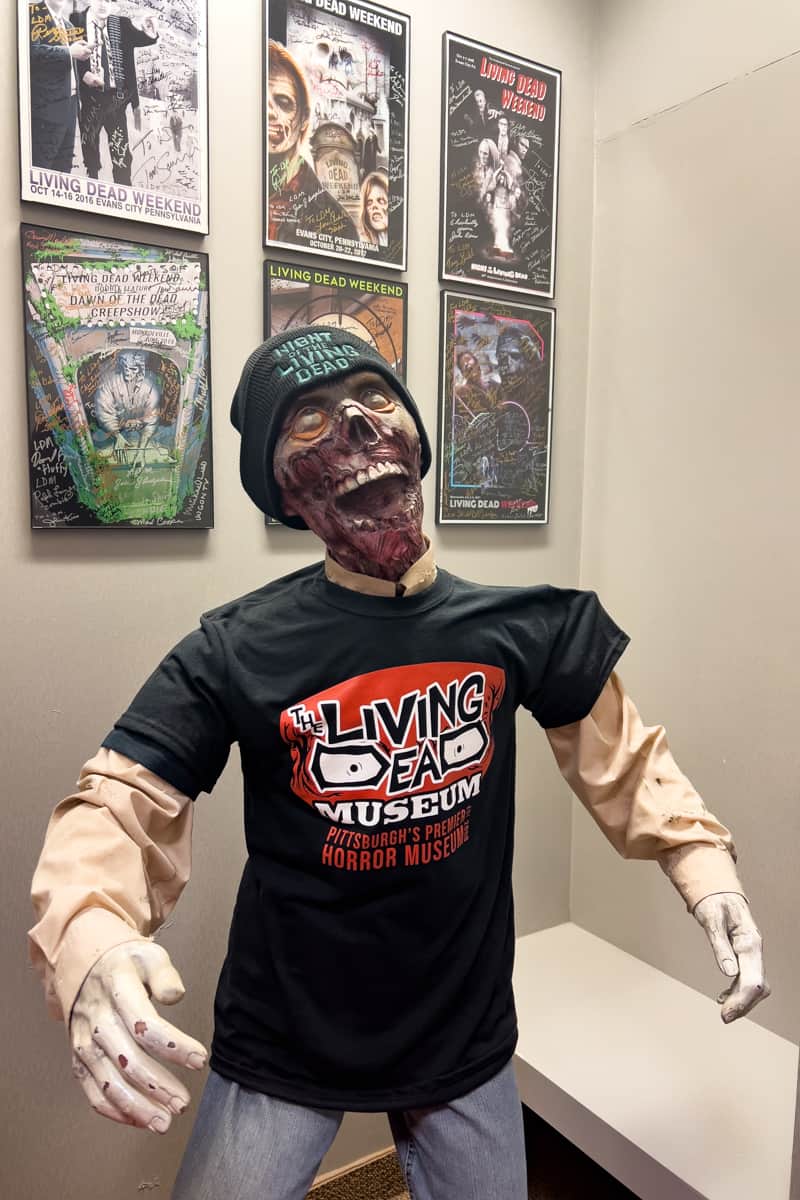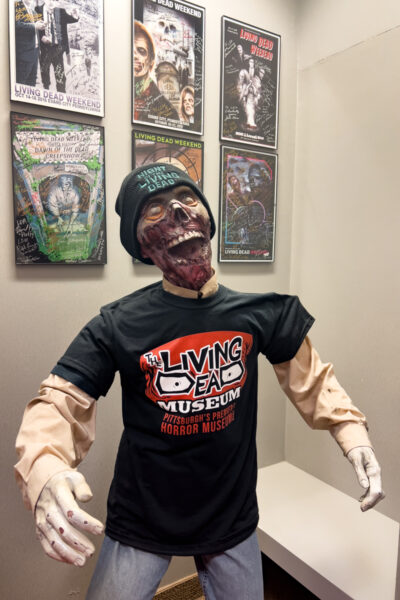 After closing the Evans City location, where I first visited this museum, in October 2020, it reopened once again in Monroeville Mall in June 2021.
While Evans City was a fitting location for its connections to "Night of the Living Dead", Monroeville Mall is an equally fitting spot as it was the primary shooting location for George A Romero's second zombie film "Dawn of the Living Dead", one of the many great movies set in PA.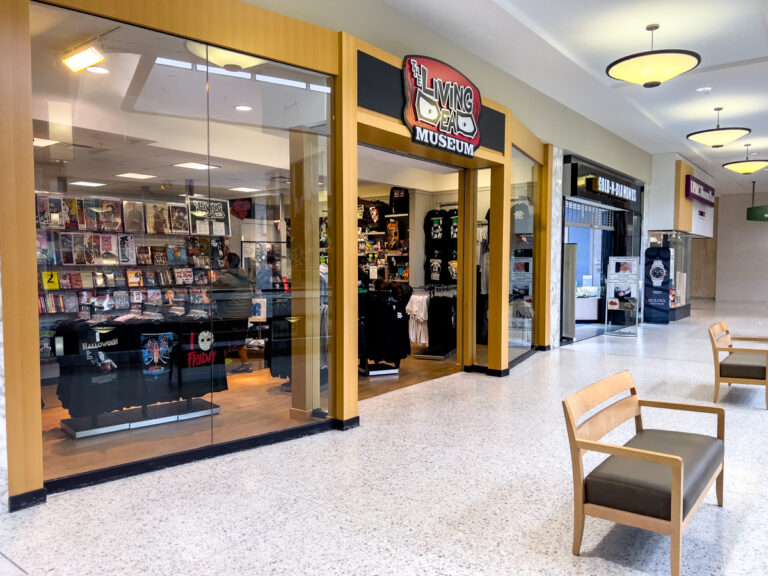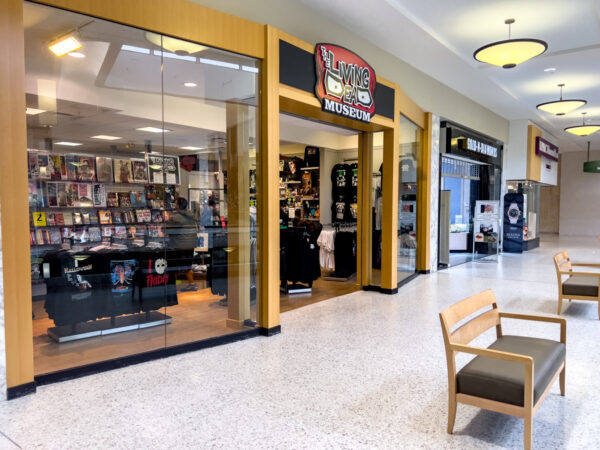 The Living Dead Museum is located on the mall's second floor near J.C. Penney's. I think this is the only time I've ever visited an attraction inside a normal shopping mall, but as I said above, the location is fitting for the museum.
The front portion of The Living Dead Museum is occupied by a small gift shop that features all manner of zombie merchandise. If you love zombie-related entertainment, you are sure to find some cool stuff within the store.
Most of the space, however, is taken up by the actual museum portion of the store, which you can tour after paying an admission fee.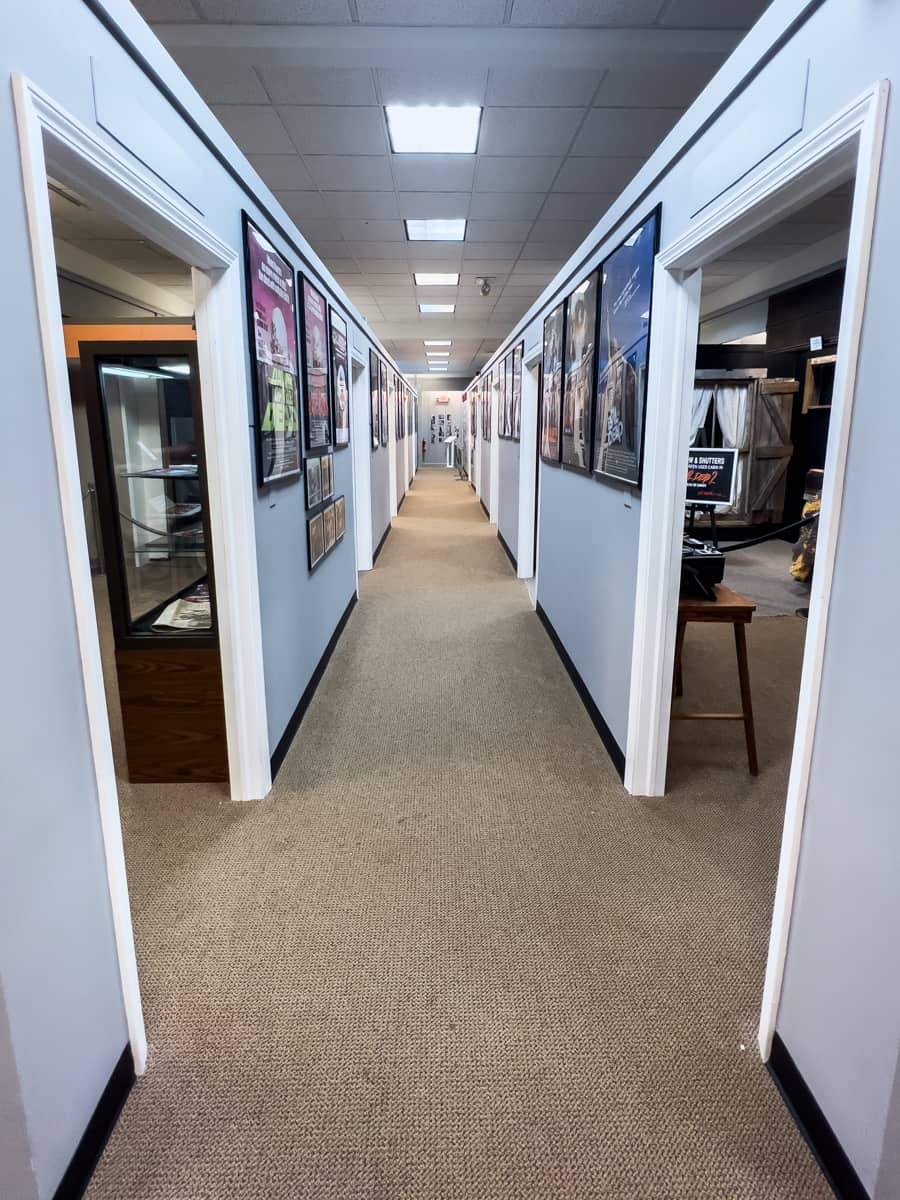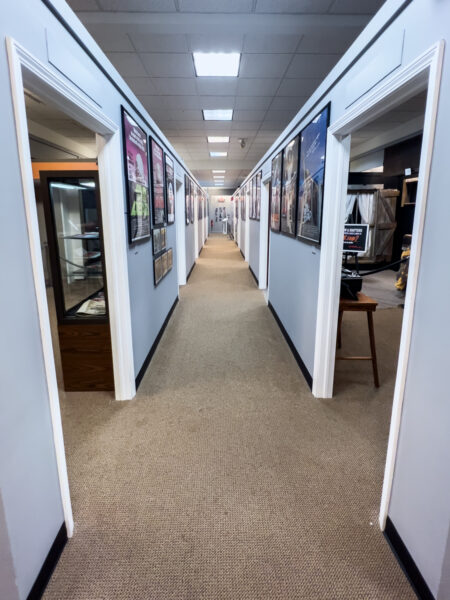 The museum consists of a long hallway with eight small rooms along it. Each room has its own theme, some of which are single movies, while others cover multiple films or a TV series of some kind.
Of course, there are also hanging displays along the hallway, as well, to enjoy while exploring the space.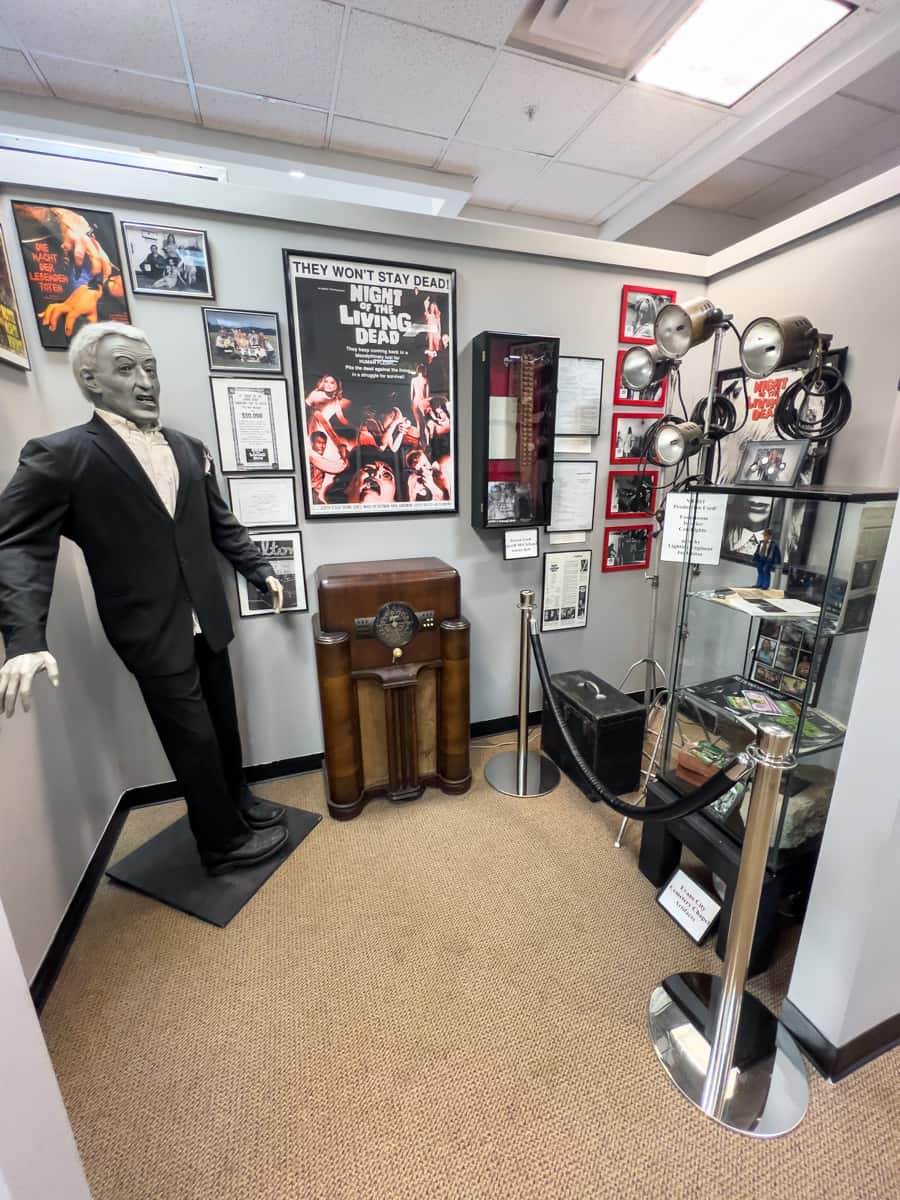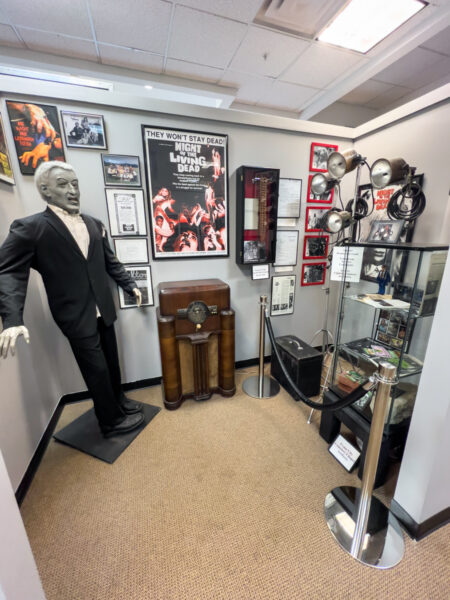 The first rooms that you come to are dedicated to the zombie films that started it all in the Pittsburgh area: George A. Romero's "Night of the Living Dead" and "Dawn of the Living Dead".
These rooms do an excellent job showcasing the story of these two locally-filmed movies that kicked off the zombie craze in the entertainment industry. They feature a wide variety of items related to the films including screen-used props, movie posters, and much more.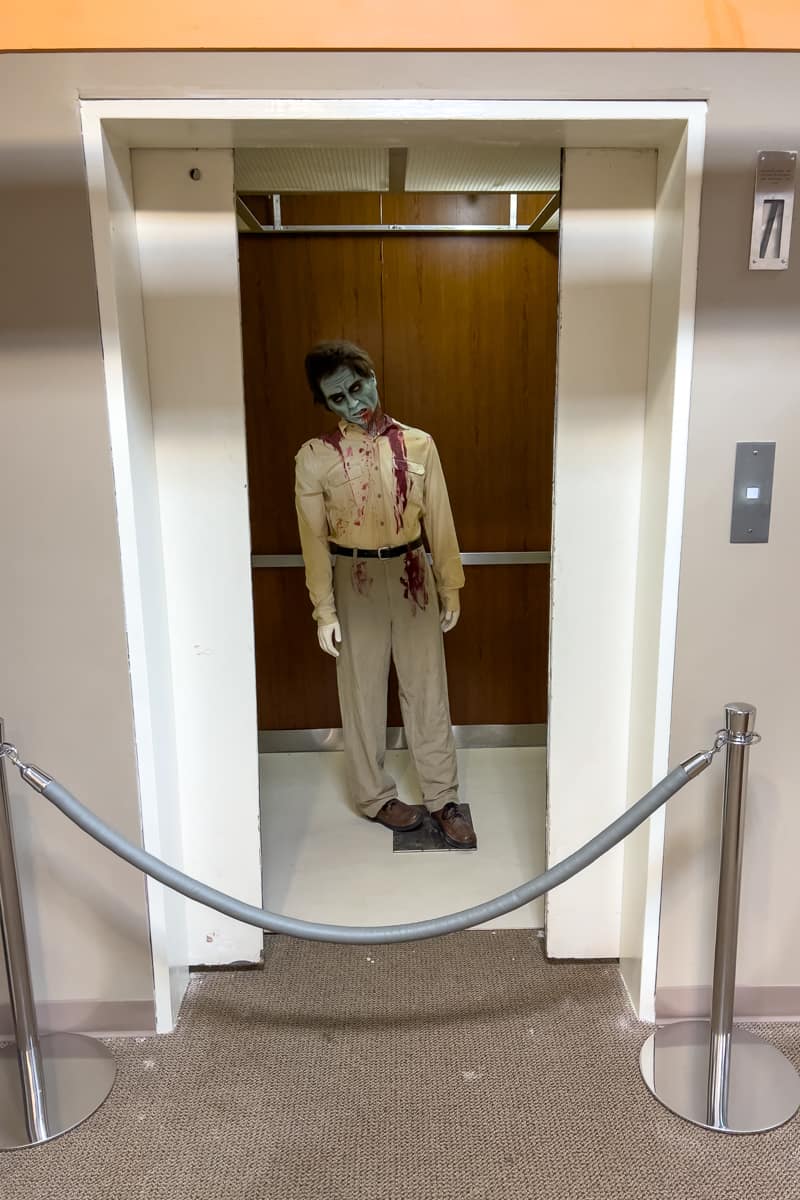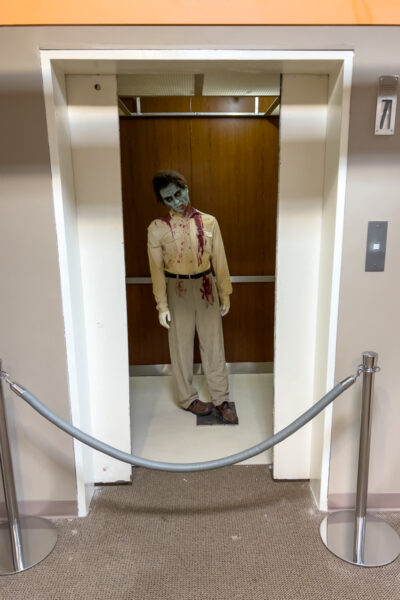 The most impressive set-up in these first rooms is the elevator from "Dawn of the Dead". This is the actual elevator from the movie, which was saved from the mall's J.C. Penney's during their remodeling.
There's also an entire room dedicated to the Monroeville Mall, with a collection of fixtures from the mall, which could be considered screen-used items from "Dawn of the Dead". There is also a diorama that shows what the mall looked like during the filming of the movie.
Other rooms in the space detail other pieces of entertainment related to zombies including both movies and TV shows. There are even some more large screen-used sets including ones from Mindhunter and The Evil Dead.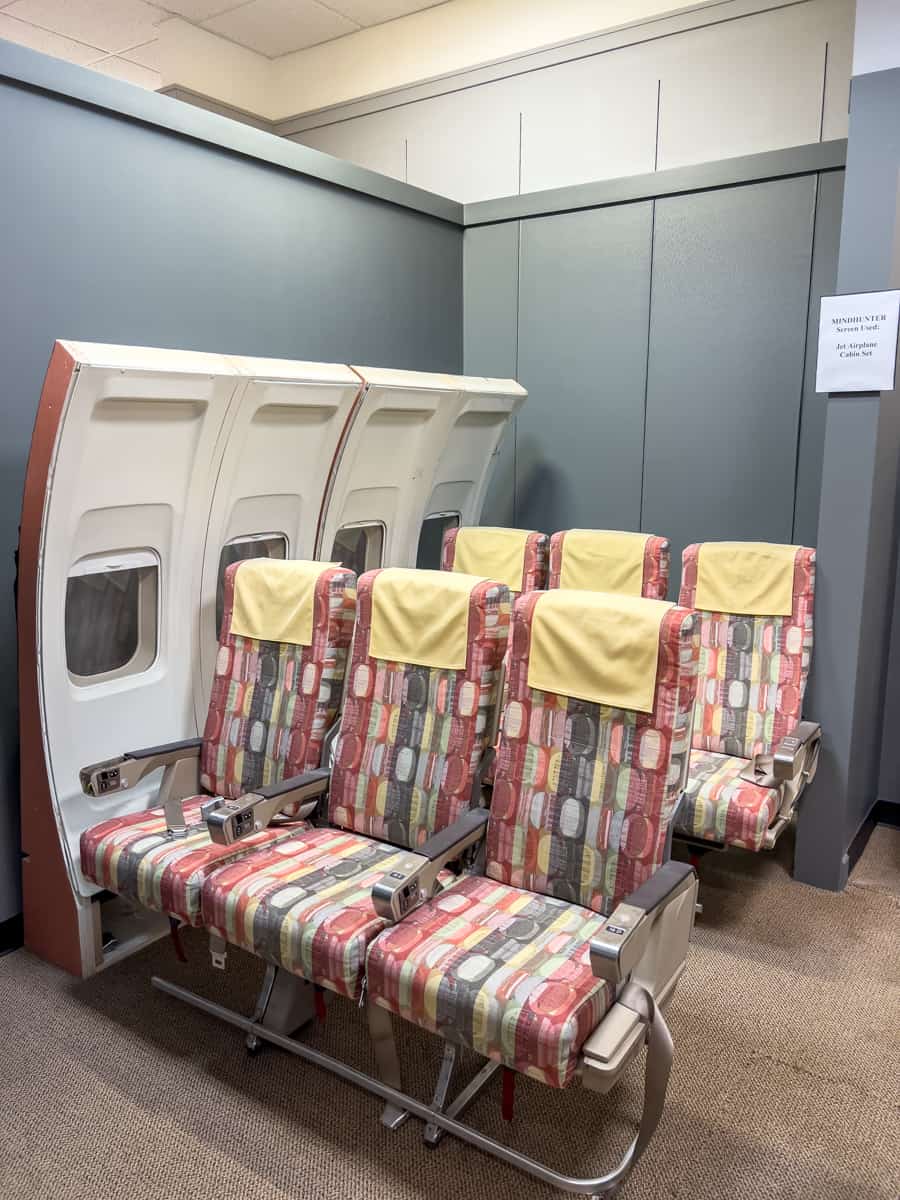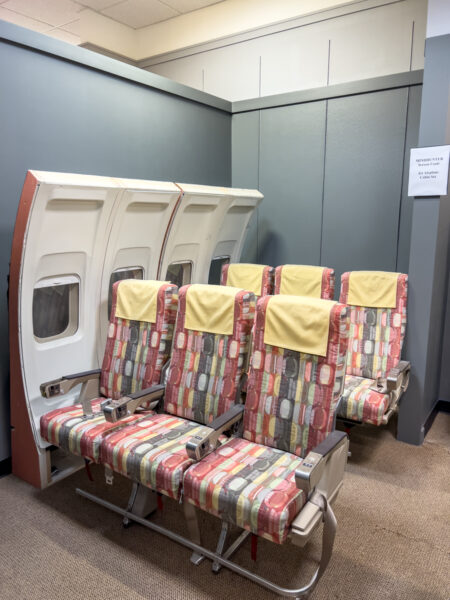 I especially enjoyed the space with mannequin zombies from different entertainment mediums, including one showing Michael Jackson in the "Thriller" music video.
Another highlight of the space is the Maul of Fame at the back of the museum. This wall, which used to be in the museum's Evans City location, features red ("bloody") handprints from cast and crew that have come to their annual Living Dead Weekends, which are held each October in Evans City and each June in Monroeville.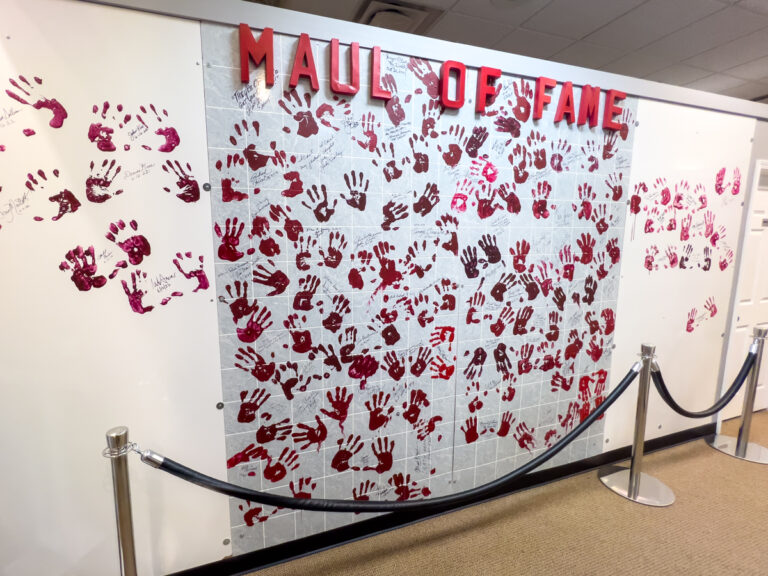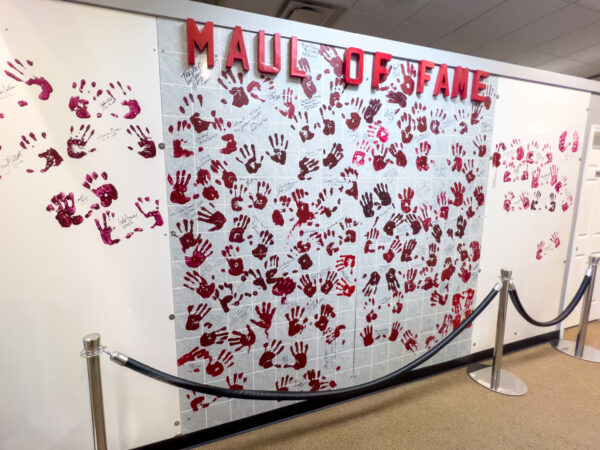 If you are into zombie flicks or movie history, this is definitely an interesting and unique element within the space.
Overall, The Living Dead Museum is very well done and really covers its subject matter well. If you, like me, aren't super into this type of entertainment, there are still things to appreciate here, but it's likely not going to impact you as much as someone who loves zombie movies. However, if you are someone who loves zombie entertainment, this is definitely a must-visit spot when visiting the Pittsburgh area.
Quick note: While the displays here aren't overly grotesque, parents may want to exercise caution with sensitive children. Then again, if you're taking your kids to a zombie museum, you probably know what you're getting into.
Looking for more things to do nearby? Check out Trundle Manor, the Westhouse Atom Smasher, the Big Mac Museum, and the best breweries in Pittsburgh.
---
The Living Dead Museum
Hours: Thursday-Saturday & Monday: 11a-8p
Sunday: 12p-6p
Tuesday & Wednesday: Closed

Cost: Adults: $8, Kids: Free

Website: LivingDeadMuseum.com

Address: 200 Mall Blvd
Monroeville, PA 15146
See map below for other area attractions.
---