Disclosure: This article may contain affiliate links. We will make a small commission from these links if you order something at no additional cost to you.
If you love craft beer, Pittsburgh is a fantastic destination. The city and the surrounding suburbs are home to dozens of great breweries making every type of beer imaginable. Here are 13 of the best breweries in Pittsburgh and its suburbs that are worth checking out on your next trip to this amazing city.
Strange Roots Experimental Ales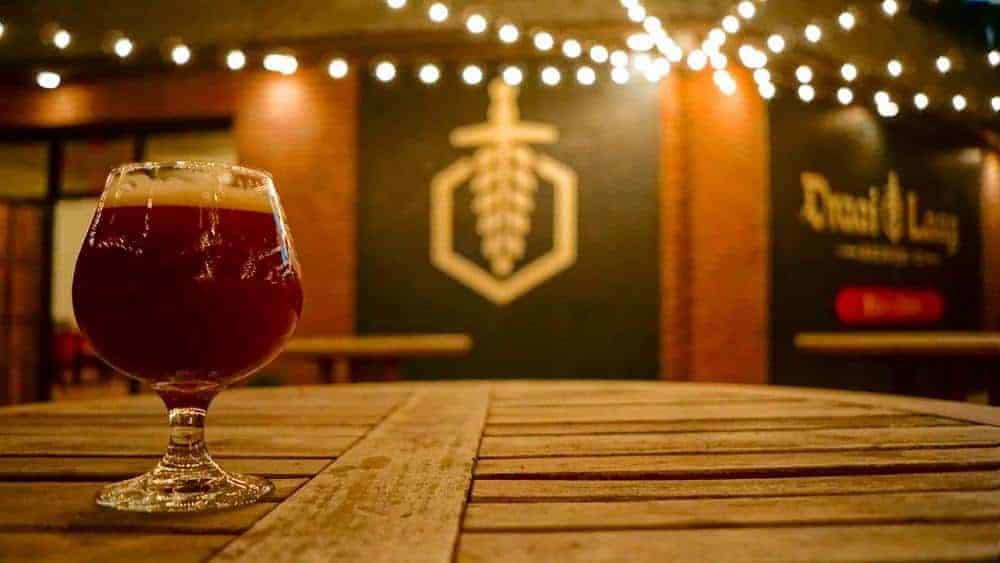 Strange Roots Experimental Ales (formally known as Draai Laag Brewing Company) isn't quite like any other brewery I've ever visited in Pennsylvania. Specializing in beers that combine Belgium and French brewing traditions with unique fruits and yeast strains, Strange Roots crafts ales that are hard to define. However, probably the closest style would be the increasingly popular sour beers.
Strange Roots Experimental Ales operates a small tasting room just off of Route 28 in Millvale. Along with their new name, they will be experimenting with different types of beers than what they used to have. I'm excited to revisit them and see what great new beers they are brewing.
The Brew Gentlemen Beer Company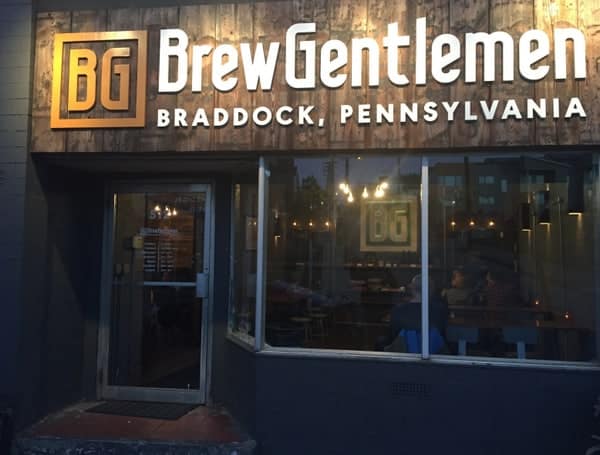 Opened in 2014, The Brew Gentlemen Beer Company is one of the highlights of Braddock, an industrial community just outside of the Pittsburgh city limits. Brew Gentlemen features a variety of brews with enough styles to keep any beer drinker happy.
While Brew Gentlemen does focus on hop-forward beer, none of the beers that I sampled seemed to be overly hoppy. Instead, they had a nice balance that showcased the other flavors of the beer. Their White Sky, a chai infused wheat beer was a favorite, and their CPA, a seasonal beer, was one of the best beers I've ever had.
Voodoo Brewing Company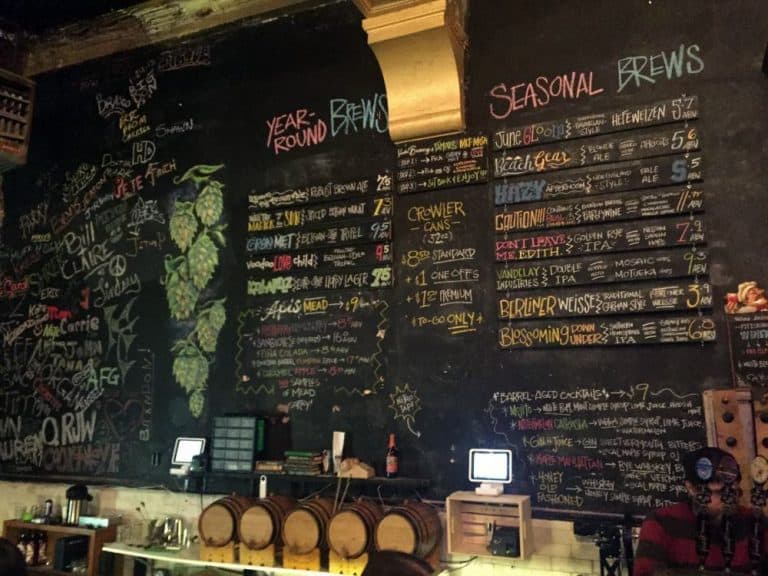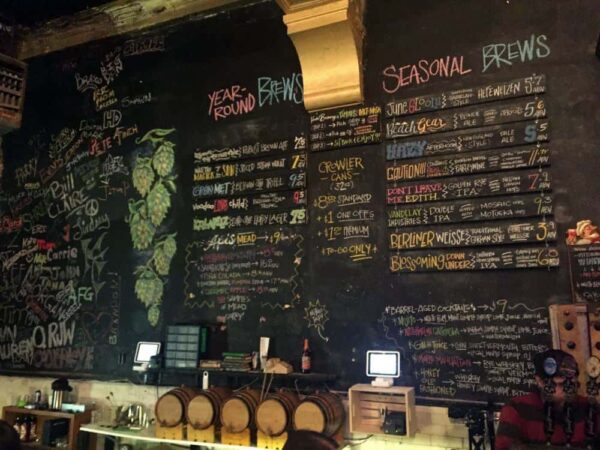 Voodoo Brewing Company might be one of the most well-known and popular breweries in western Pennsylvania. While they don't technically produce their beer in the Pittsburgh area (it's done about 90 minutes north of the city in Meadville), the fact that they run one of their three pubs in the Pittsburgh suburb of Homestead and offer some of the best craft breweries in the area gets them an inclusion here.
In all honesty, you can't go wrong with anything from Voodoo. Try your favorite style of beer and you're sure to go home happy.
Church Brew Works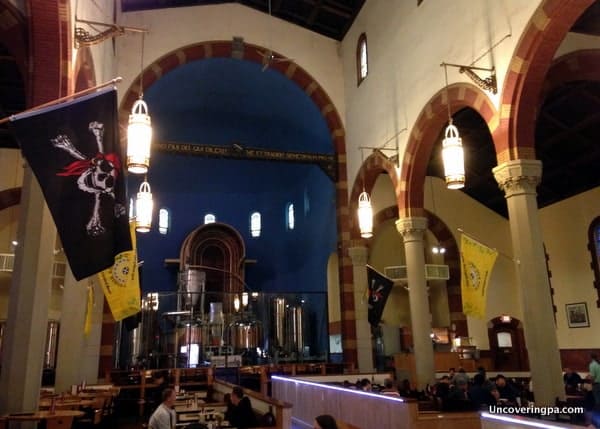 Located inside a former Catholic church, Church Brew Works lives up to its name. One of the oldest craft breweries in Pittsburgh, Church Brew Works does a great job of keeping the church theme going throughout the building and creatively reusing the structure to make for an inviting tasting room. They have even given their beers religiously-inspired names such as Celestial Gold, Pious Pale Ale, and Pious Monk Dunkel.
Church Brew Works doesn't just rely on gimmicks. They produce some great beer. In fact, they were named the Brew Pub of the Year at the 2012 Great American Beer Festival. They also serve delicious food from their extensive menu. I especially enjoyed the pierogies and the beer cheese soup. For those that don't drink, Church Brew Works also makes and sells a line of craft sodas.
Grist House Brewing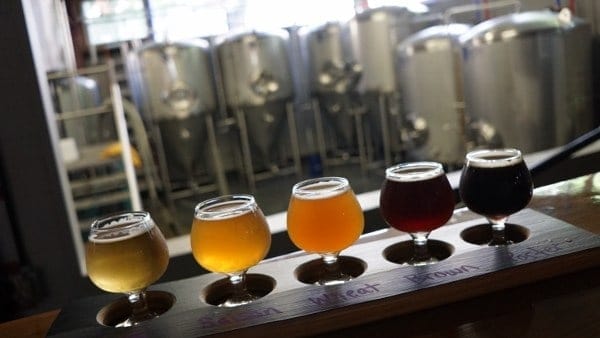 Located in Millvale, Grist House Brewing features a wide range of beers covering all the styles you would normally expect from a brewery. Of course, they are on this list because they do a very good job crafting delicious beers. For my taste, their IPAs are deliciously bitter, and I've been told by others that their non-hoppy beers are on-point as well.
During the summer months, Grist House has a great outdoor beer garden where guests can enjoy their delicious brews. Grist House is also dog-friendly, and several dogs were hanging out inside the tasting room during my visit on a busy Friday night.
Hitchhiker Brewing Company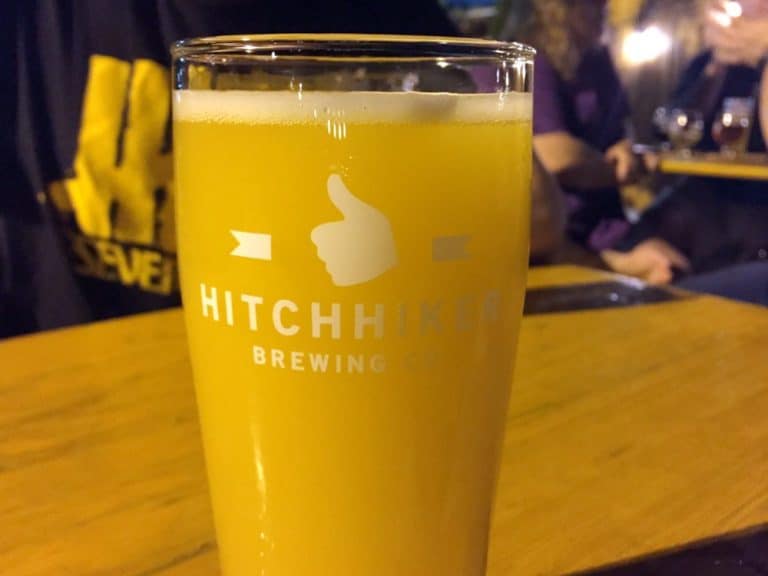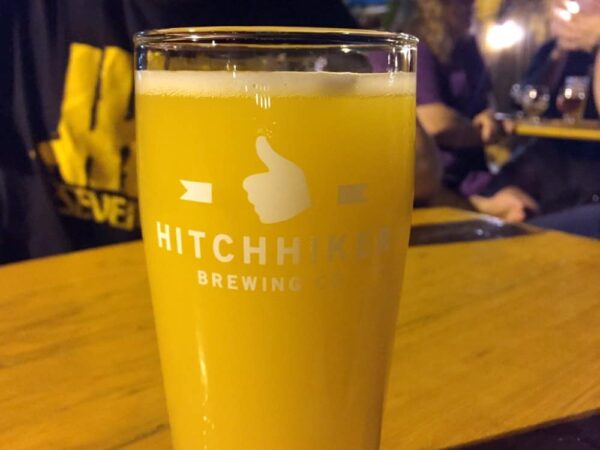 Hitchhiker Brewing Company first opened in Mount Lebanon in 2014. After three years of making great beer, this Pittsburgh brewery moved all of their brewing operations in the a large warehouse in Sharpsburg.
Today, Hitchhiker continues to grow and operates tasting rooms in both Mount Lebanon and Sharpsburg.
I had a chance to check out their Sharpsburg location and was impressed at the quality of both of the beers that I had a chance to try. I also really enjoyed the indoor and outdoor space in the tasting room, and it was a nice place to relax and have a beer or two.
Eleventh Hour Brewing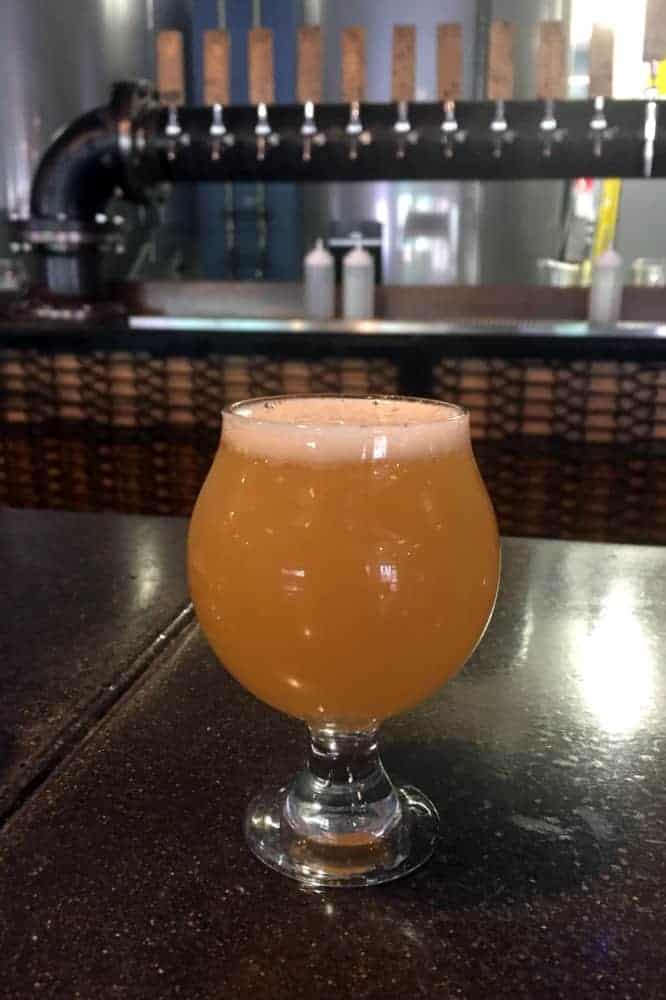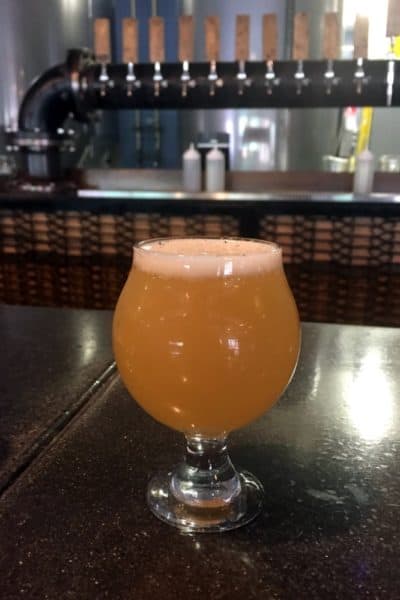 Opened in August 2017 in Lawrenceville, Eleventh Hour Brewing offers fantastic beer tucked off the main roads. However, it's worth searching out this brewery if you love great beer, especially New England IPAs.
During my visit, I had a chance to try three different NE IPAs: Robojack, Triangles are My Favorite Shape, and Makeshift Dynamite (my favorite of the three). I also tried Burning Phoenix Pale Ale, which is made with jalapeños and is deliciously spicy.
Helicon Brewing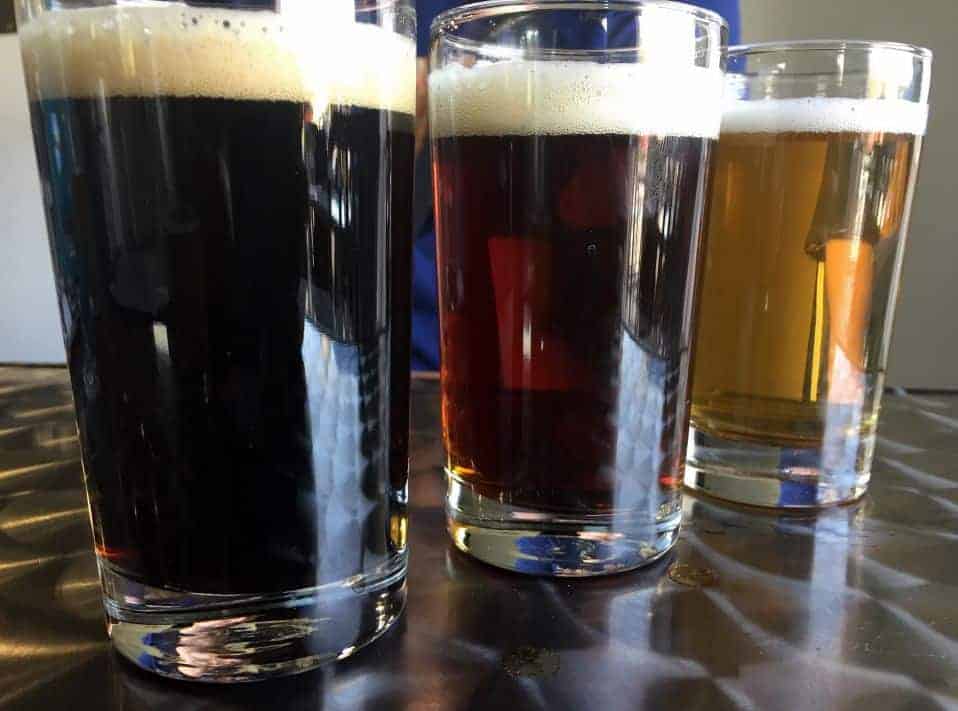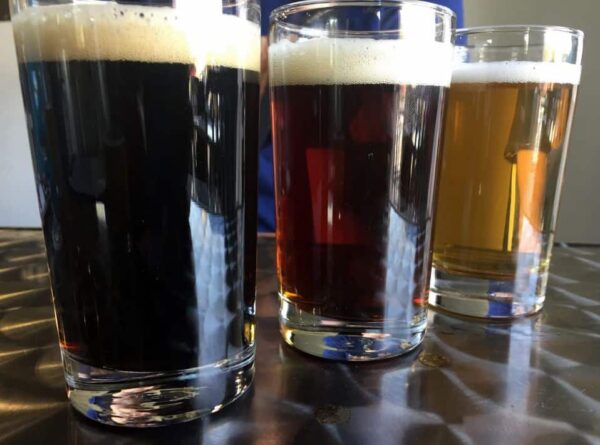 Helicon Brewing is located about 15 miles southwest of downtown Pittsburgh, but beer lovers will definitely enjoy a trip out to this brewery. Opened in late 2016 inside an old hot dog factory, Helicon has quickly become a great destination for beer lovers.
Of course, this is helped by being adjacent to the Panhandle Trail, a 29-mile rail trail. This makes Helicon the perfect choice for those looking for a great spot to rest after a fun day outdoors.
During my visit, I was able to try their Helles Lager, American IPA, and Pale Ale. All three were quite delicious. I definitely plan to visit Helicon Brewing in the future.
Allegheny City Brewing Company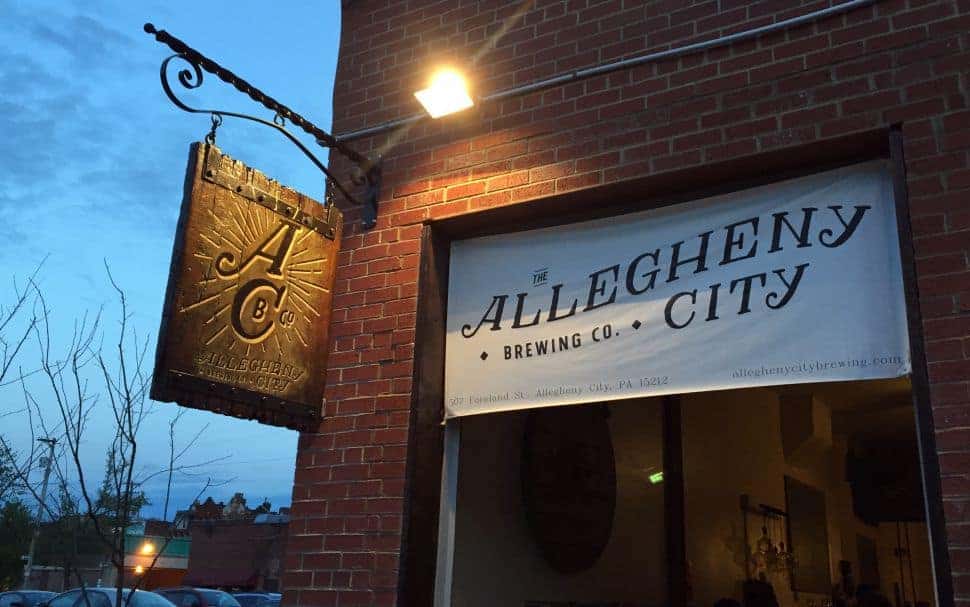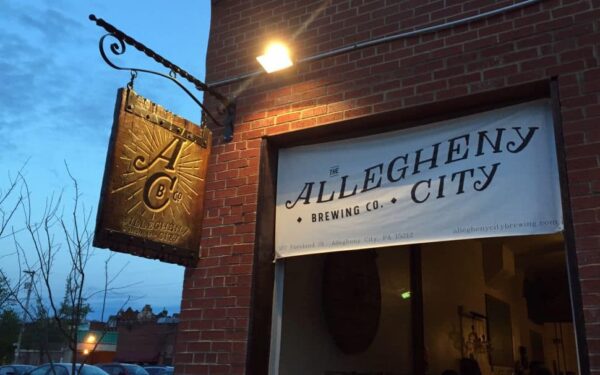 Allegheny City Brewing Company is located in the Deutschtown neighborhood in downtown Pittsburgh, and, like Helicon, opened their doors in late 2016. Allegheny City maintains a rotating collection of eight beers on tap, and, while a few have become flagships, many are also experimental varieties.
During my visit, I tried one of their IPAs, a west-coast style that was deliciously hoppy. I know from others that I visited with that Allegheny City also does a great job with their frequent farmhouse-style ales and their other unique brews.
For more information, check out their website.
Dancing Gnome Brewery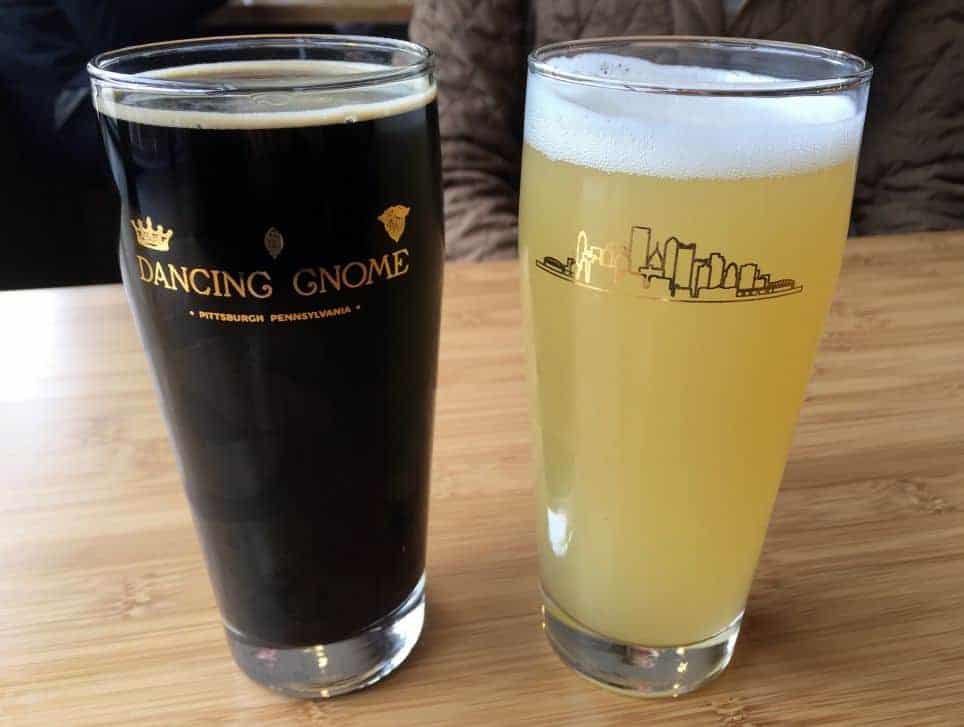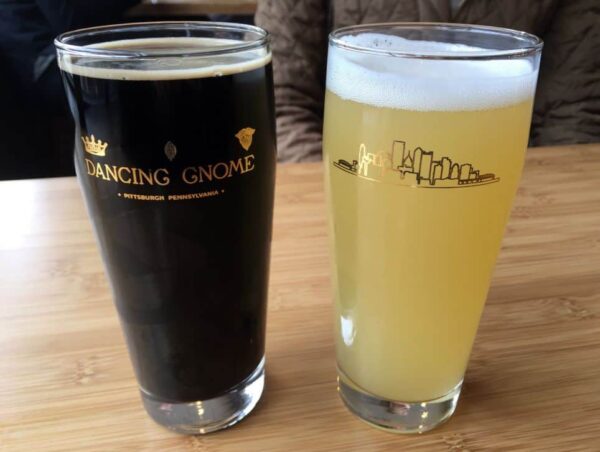 Dancing Gnome Brewery features not only one of my favorite brewery names in Pittsburgh but also features a great setting and delicious beers. As someone who loves hops, I'm definitely at home here, though they also offer other delicious beers here.
Opened, you guessed it, in late 2016, Dancing Gnome has already grown to be one of the most popular Pittsburgh breweries. My personal favorite during my visit was Lustra, an American IPA that is hazy and has a rich gold color.
Check out their website to find out more.
Southern Tier Brewing Company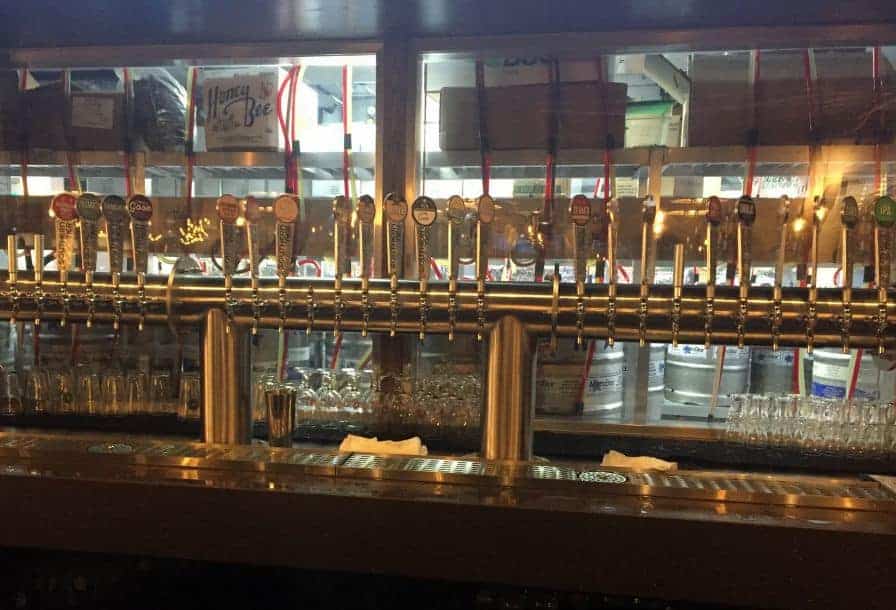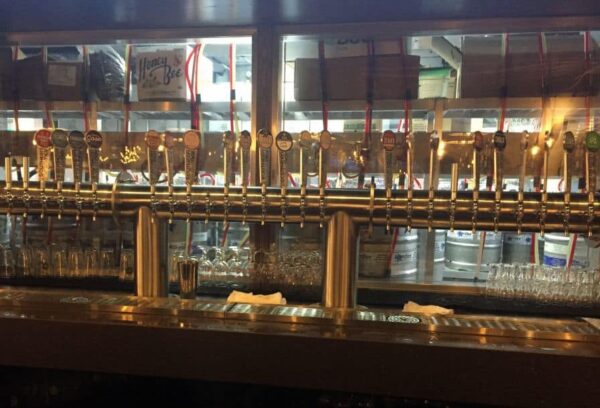 While Southern Tier Brewing Company is headquartered in Lakewood, New York, they have opened a tasting room and small brewery in Pittsburgh, so I'm going to include them on this list.
Southern Tier's taproom is located on the North Shore between PNC Park and Heinz Field, making this a perfect spot for game day if you're heading to either stadium. As one of the best and largest craft breweries in the country, Southern Tier offers delicious brews that should suit any taste. The Southern Tier beers are complemented by a small sampling of their sister brewery, Victory Brewing Company, which is based in the Philadelphia suburbs.
Lest you think I just included a taproom on this list, Southern Tier also features a small brewing system on-site, as well as several large fermentation tanks. They will be brewing several Pittsburgh exclusive beers and fermenting others to ensure the freshest beer possible at the taproom.
Check out their website for more information.
Hofbrauhaus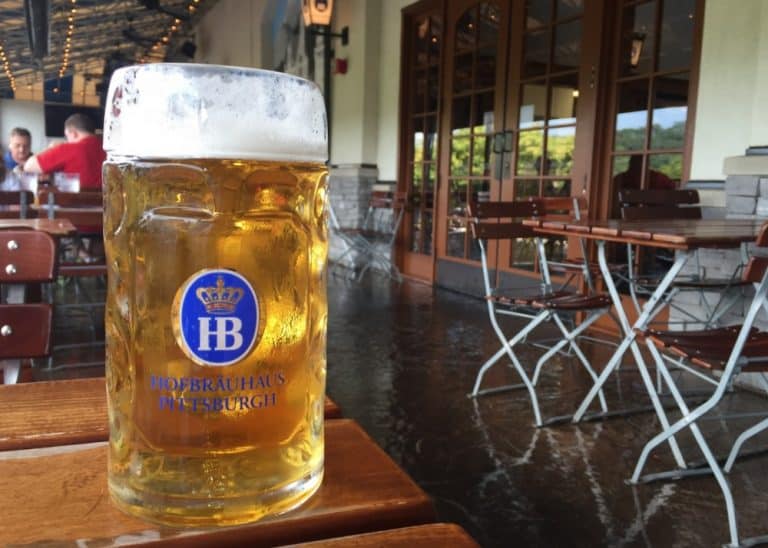 Hofbrauhaus, one of Germany's most famous breweries, has a restaurant and brewery in Pittsburgh. While they may primarily brew beers using recipes from Munich, they do brew all of the beer served on-site in Pittsburgh.
If you've ever visited the Hofbrauhaus in Germany, you'll feel right at home in their Pittsburgh version. Servers wear traditional German clothing, there is live German music, and the menu features primarily Germanic food.
While the beers here might not fit in with the usual flavors of the craft breweries in Pittsburgh, all of their beers, including their monthly seasonal beers, follow the traditional German Purity Laws and only use water, barley, and hops.
Hofbrauhaus is located in the South Side Flats along the banks of the Monongahela River.
Cinderlands Beer Co.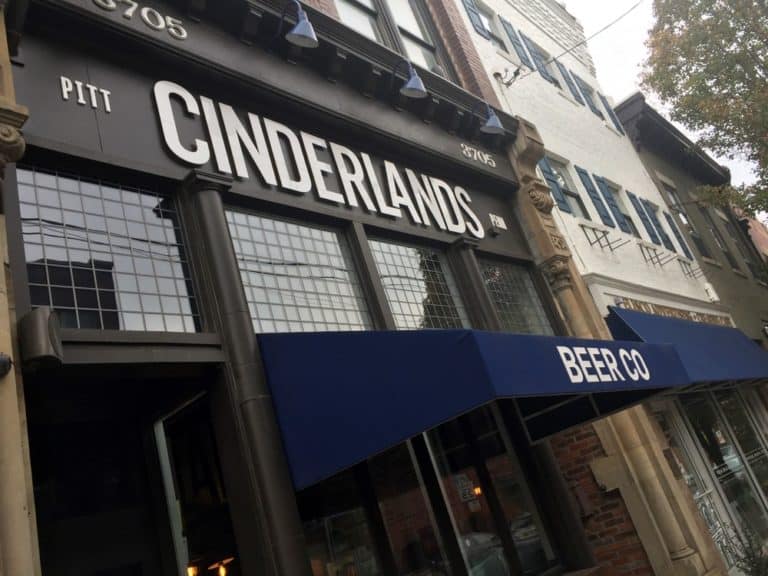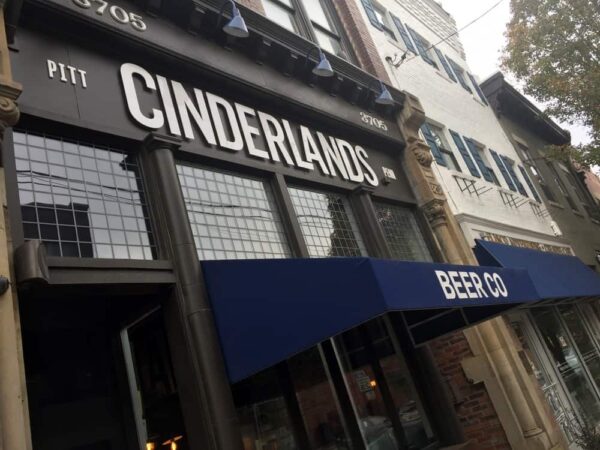 Cinderlands Beer Co. is located along Butler Street in the heart of Lawrenceville. Opened in early December 2017, Cinderlands offers delicious beer in a hip environment.
During my visit, the beer selection was light, but covered a nice range of styles, though favoring sour styles of beer. Their food menu looked delicious, and food is made right in front of you in the small kitchen.
I had a chance to try the Black Lager. While this isn't my favorite style of beer, it's one I enjoy from time to time, and this was a great example of the style.
Roundabout Brewery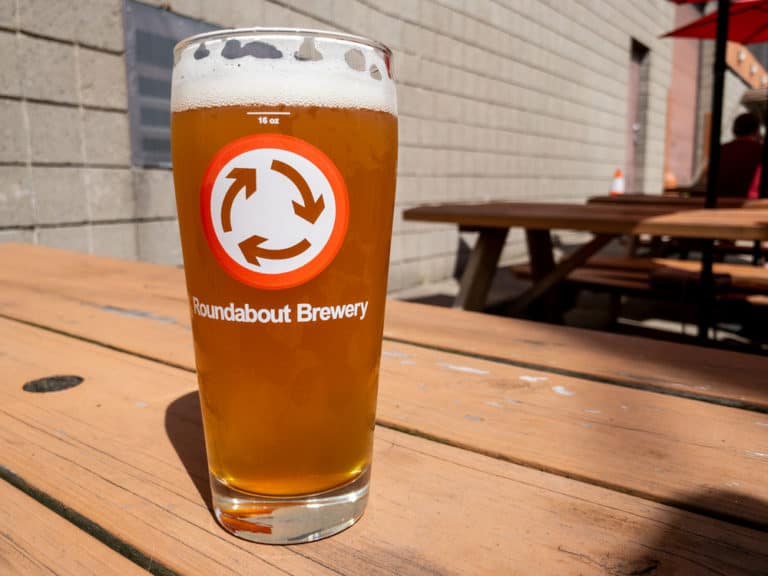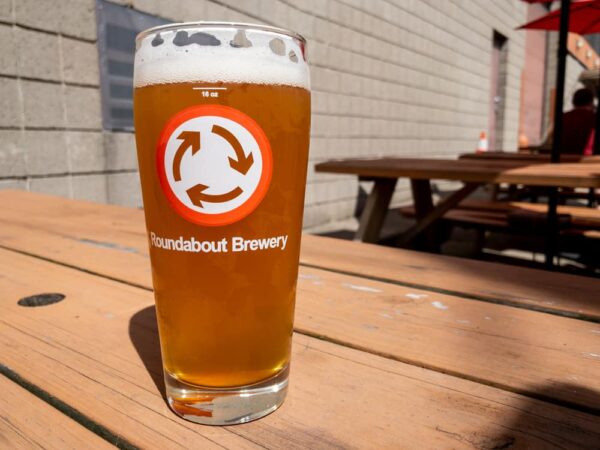 Roundabout Brewery was actually the first brewery I ever visited in Pittsburgh. However, at the time, they only offered tastings and growler fills, so it wasn't somewhere I wrote about. Several years later, Roundabout has now grown into a very popular spot in the city's Lawrenceville neighborhood, so I made a return visit to try them again.
While their space is still relatively small, they have a nice amount of outdoor seating during the warmer months of the year which helps keep the place from feeling too crowded.
Roundabout Brewery keeps roughly 10 beers on draft at any given time and doesn't have any flagship beers. They offer a nice variety of beers, though IPA lovers may be slightly disappointed by their selection. On the other hand, those tired of IPA-heavy breweries will likely find a lot to love at Roundabout.
Conny Creek Brewing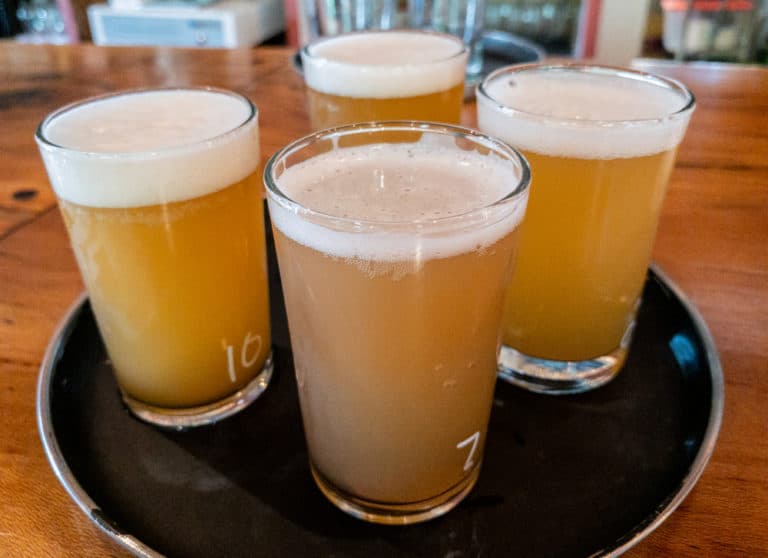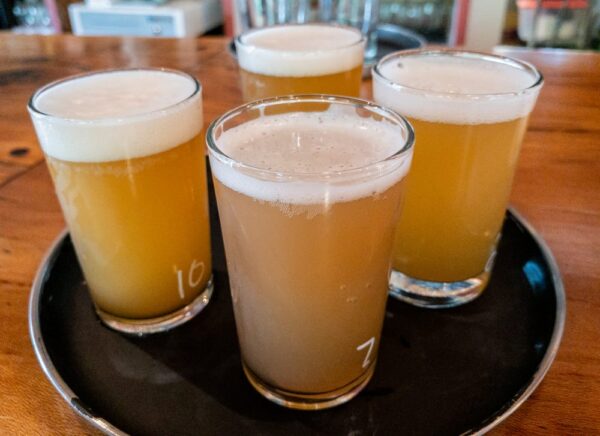 While Conny Creek Brewing is technically located in Westmoreland County's New Kensington, I decided to include it here because it's located just a few minutes outside of Allegheny County and it's one of the best breweries in the Laurel Highlands.
Conny Creek opened in late 2017 and features 16 different beers on draft. During my visit, I had the chance to sample six different beers including a couple of great IPAs, a coffee stout, and a pear infused Belgian Ale.
I was quite impressed with the quality of all the beers I tried, and it's clear that Conny Creek Brewing is definitely an up-and-coming brewery in the Pittsburgh area.
They also have a small food menu, and I enjoyed the pizza that I got there.
Threadbare Ciders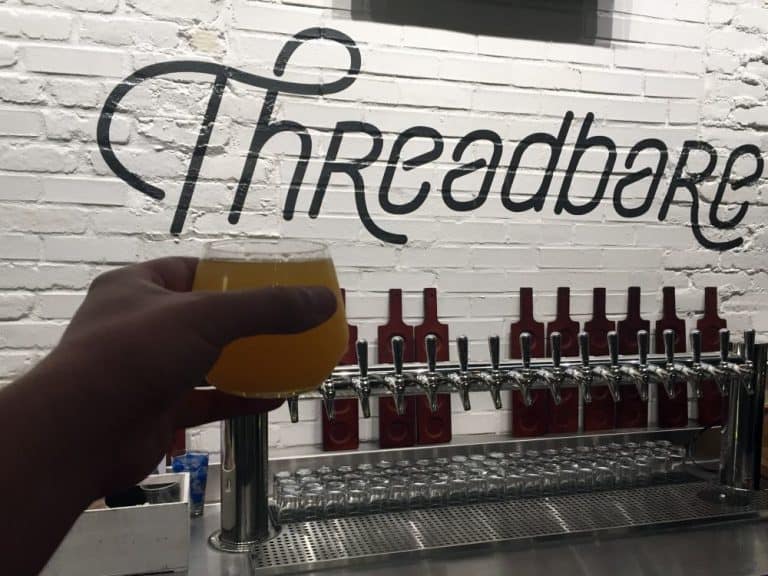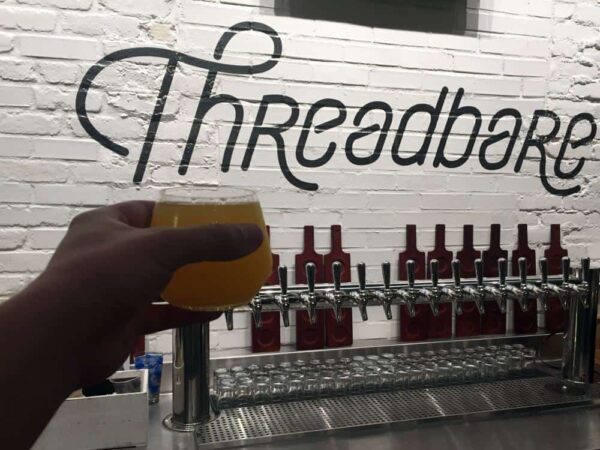 Threadbare Cider is one of the newest alcoholic beverage producers in Pittsburgh. Started by the owners of Wiggle Whiskey, Threadbare produces some of the tasty ciders I've had in Pennsylvania.
Their ciders are well balanced, while still providing a great flavor in a variety of styles. Their first three offerings (Farmhouse, Dry, and Wild) each have a unique taste, and none are overly sweet.
Threadbare features a tasty menu filled with pizzas and other great food made with seasonal and local ingredients. They also offer dangerously delicious cider cocktails that are paired with Wiggle's spirits.
They may have just opened in the fall of 2017, but they are already one of the best places to get cider and food in the city. I can't wait to go back and try their mead sometime.
This is just a small selection of the many great craft breweries in Pittsburgh and its suburbs. I'll update this list as I have a chance to visit more. You can also check out our review of the great breweries in downtown Butler, PA.
While you're in the city, enjoy these beautiful Pittsburgh churches or capture the beauty at these epic photo spots in Pittsburgh.
Want to check out other great breweries in Pennsylvania? Check out my favorite breweries in Harrisburg and the best breweries in Philly.
If you have time to get out of the city, check out North Country Brewing in Slippery Rock and the best breweries in nearby Erie.
See map for other area attractions.