Disclosure: This article may contain affiliate links. We will make a small commission from these links if you order something at no additional cost to you.
Even though I've never been a big fan of flying (or maybe because of this fact), I've always been interested in airplanes. So, when I found out there there was an antique airplane museum in Beaver County, Pennsylvania, I knew I had to visit.
The Air Heritage Museum is located in a large hangar at the Beaver County Airport in Beaver Falls. Inside, roughly a dozen planes sit in various states of restoration. While a few have been fully restored, many are currently being restored by the museum's volunteers. The airplanes on exhibit and undergoing restoration at the museum are primarily military planes that date from the 1930s through the 1950s.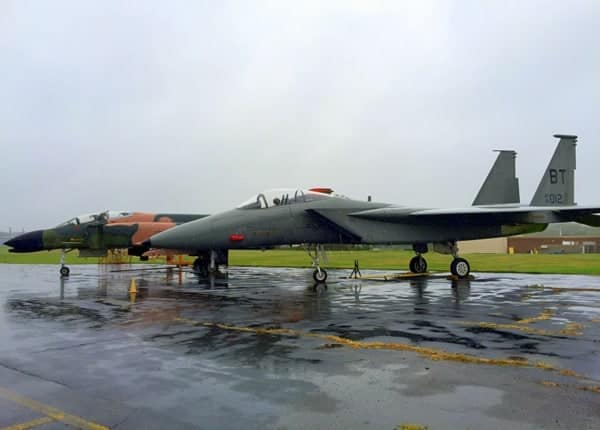 Because so many planes are undergoing restoration, you'll see aircraft in all manner of repair and disrepair when visiting the museum. While it's definitely different than visiting a museum that contains dozens of fully-restored aircraft, like the Eagles Mere Air Museum or the Piper Aviation Museum, I found it to be just as interesting to get a glimpse at the inner workings of the planes. It was also interesting to talk to the volunteers at the museum about the work they were doing and their plans for the finished planes.
During my visit, the largest restoration project was a C-47 from 1944. This plane was used during World War 2 to carry gliders, paratroopers, and POWs. This large plane is very similar to a DC-3 and takes up a very large portion of the hangar. Looking at the interior of the plane, it was very interesting to see what a plane looks like with its interior walls removed.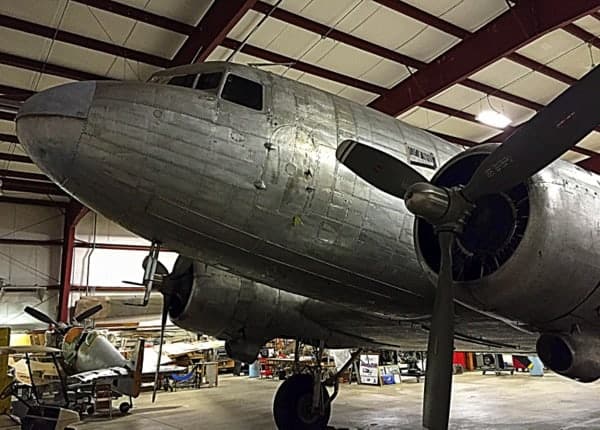 The Air Heritage Museum also has several unique planes in their hangar, including a large model of the Wright brothers' airplane, a pilot trainer that kids can climb into, and even a World War 2 drone.
Outside the museum, there is a very large C-123. Nicknamed the "Thunder Pig," this large World War 2-era plane is wonderfully restored and can often be seen at air shows all over the country. It has also been featured in many movies, including "Die Hard 2," "Con Air," "Air America," and the upcoming Tom Cruise movie, "Mena." Whether you have a chance to poke your head inside or just walk around the outside of the aircraft, it's fascinating to see such a beautifully restored plane that has both historical and cultural significance.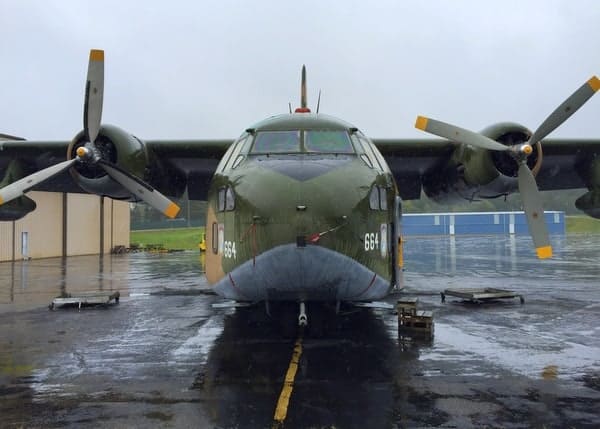 Also outside the hangar, and visible from the parking area, are two fighter jets. While neither is currently in flying condition, these planes look great sitting next to the museum's hangar and give visitors a great chance to get close to a fighter plane.
Back inside the hangar, don't forget to take some time to walk around the museum's exhibits. While not large, there are many interesting items in the room, mostly with a focus on World War 2 aviation. There is also a large collection of model airplanes that have been donated to the museum.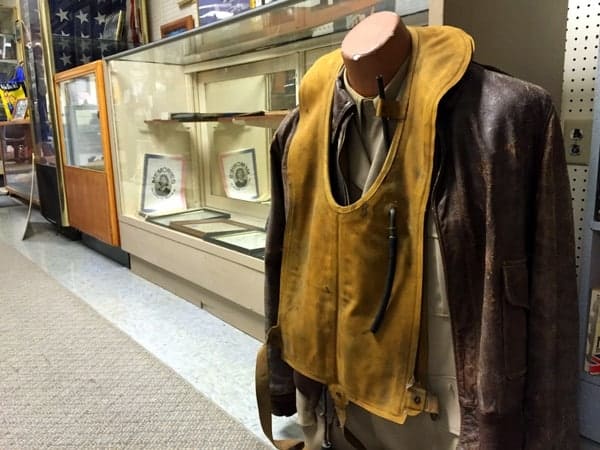 Overall, I really enjoyed my visit to the Air Heritage Museum, and this is definitely a great destination for anyone traveling in western Pennsylvania that's interested in aviation (if you love other types of transportation, check out the nearby Harlansburg Station Museum).
While it might not have the polish of some of the other aircraft museums in Pennsylvania, like the Eagles Mere Air Museum, it provides a great opportunity to look at many interesting airplanes and see how they are being restored.
Note: My visit to the Air Heritage Museum in Beaver Falls, Pennsylvania, was hosted by the museum. However, the opinions expressed are my own.
---
Air Heritage Museum
Hours: Monday-Saturday: 10am-5pm

Sundays, by appointment only

Cost: Free

Website: AirHeritage.org

Address: 35 Piper Street
Beaver Falls, PA 15010
See map below for other area attractions.
---