Disclosure: This article may contain affiliate links. We will make a small commission from these links if you order something at no additional cost to you.
Pittsburgh is a city full of unique foods, most notably Primaniti's sandwiches and Pittsburgh salads. However, another dish that is a local legend, for better or for worse, is Beto's Pizza.
Beto's Pizza is located in Beechview along Route 19 (Banksville Road), a few miles southwest of downtown Pittsburgh and close to Canton Avenue, the steepest street in the US. Since 1953, they have been serving a unique style of pizza that comes with cold toppings atop a hot crust and sauce.
That's right…cold toppings.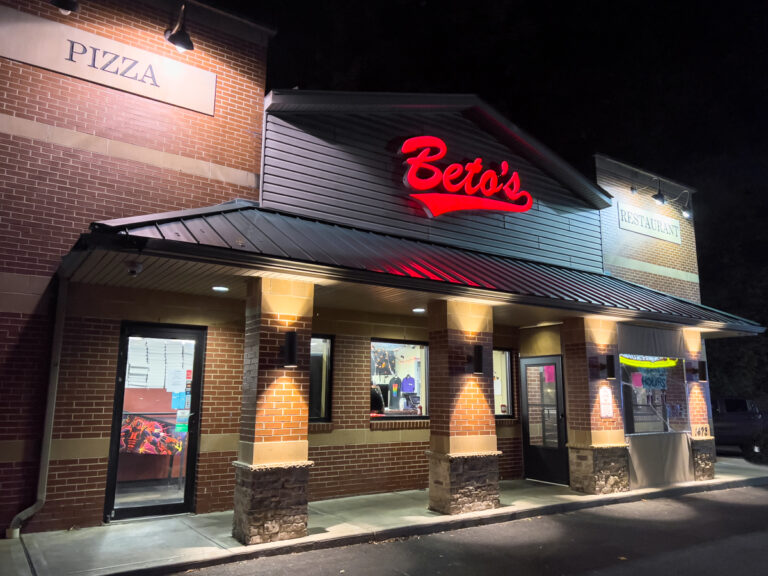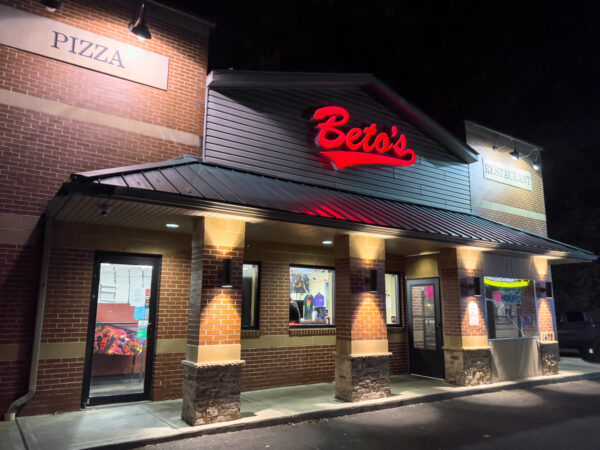 Their pizza is a style known as Ohio Valley Pizza and was likely invented by DiCarlo's Famous Bread in Steubenville, Ohio sometime around 1945. While the exact reason for the cold toppings has been lost to time, the most likely theory is that the deep dish bread requires so long to cook in the very hot oven that cheese and other toppings would burn if cooked with the pizza.
Beto's Pizza has been on my radar for many years, especially since I've tried other unique styles of pizza in PA including Altoona Hotel Pizza and Old Forge Pizza. Like those styles, the pizza at Beto's is polarizing, with some loving it and others hating even the thought of it.
Beto's Pizza is an unassuming restaurant along the busy Route 19, a roughly 10-minute drive from downtown Pittsburgh. From the exterior, it doesn't look remarkably different from the hundreds of other pizza restaurants in the city, a theme that continues in the interior as well.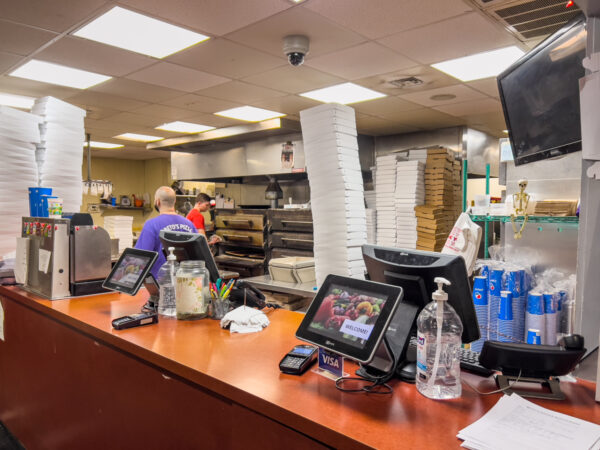 However, once you go to order at the counter, you'll notice several differences immediately.
Most notably is that most visitors will not order an entire tray (what they call an entire pizza) when dining. Instead, you order individual square-shaped cuts (what they call slices), each with its own unique topping combination ranging from only cheese to your choice of 11 different toppings. And, other than ones that have be cooked, like sausage, all of the toppings are cold when placed on the pizza.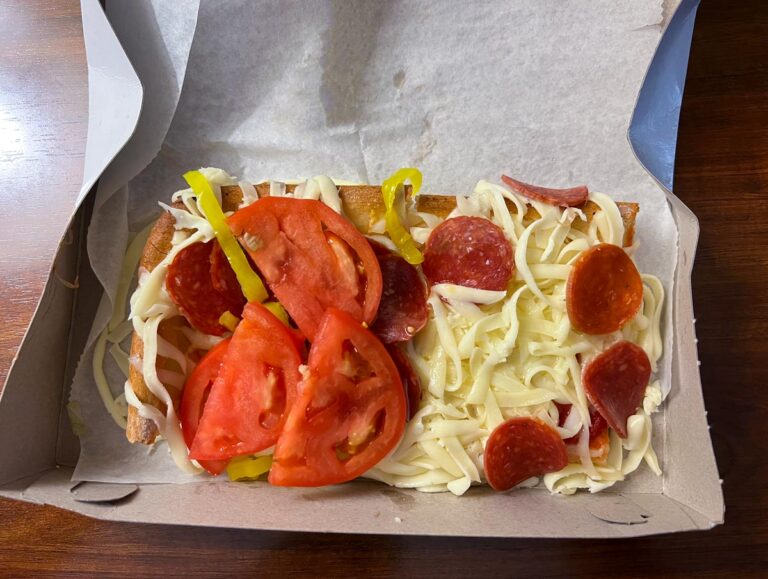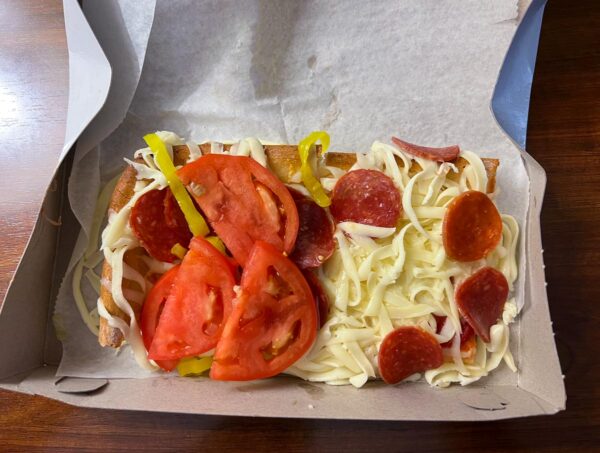 Beto's website recommends two cuts will be ample for most visitors, and I found this to be likely true for most unless you are especially hungry.
While you could theoretically order as many toppings as you want, once you get more than two or three on the cut, it starts to get a little too large to eat. I opted to get one cut with just pepperoni and another cut with pepperoni, tomatoes, and banana peppers. A large pile of cold shredded provolone cheese is included in the base price of a cut.
Given the base price for a cut is just under $2 and each topping is only $0.60 (as of November 2022), that means that you can easily eat here for around $6.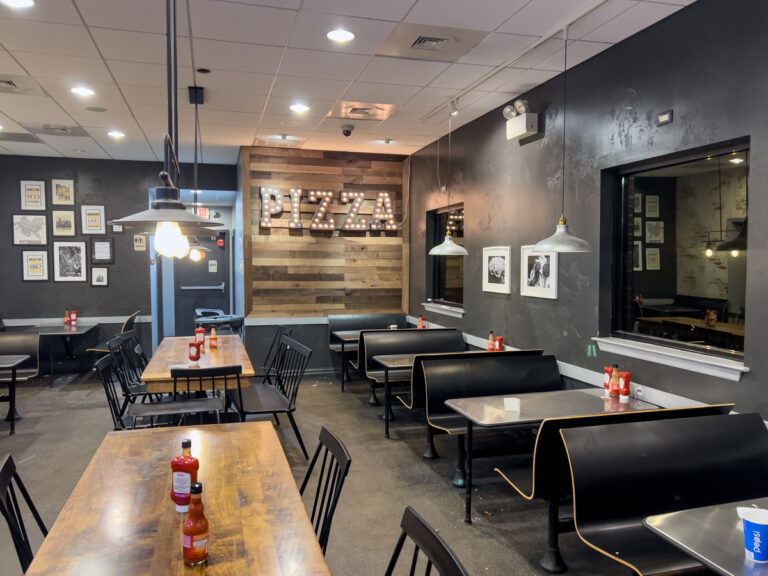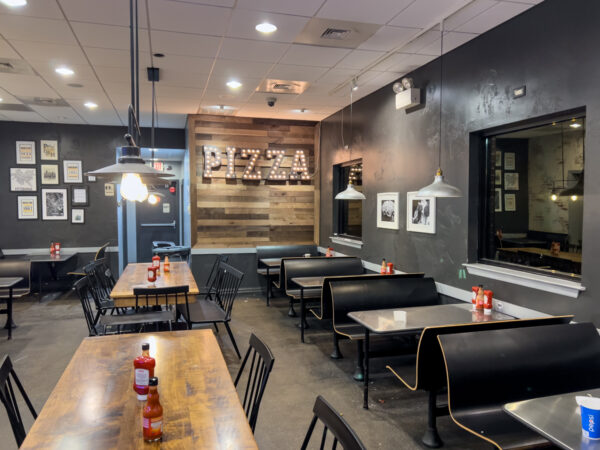 Once your cuts are ready, it's honestly a bit hard to eat with the cheese and other toppings just sitting on top. Since they aren't cooked on, they tend to slide around easily when eating.
That being said, while it definitely has a different texture in your mouth than more traditional pizzas, it is surprisingly very good. And, as the cheese melts, it forms this gooey layer on top that had me wanting even more.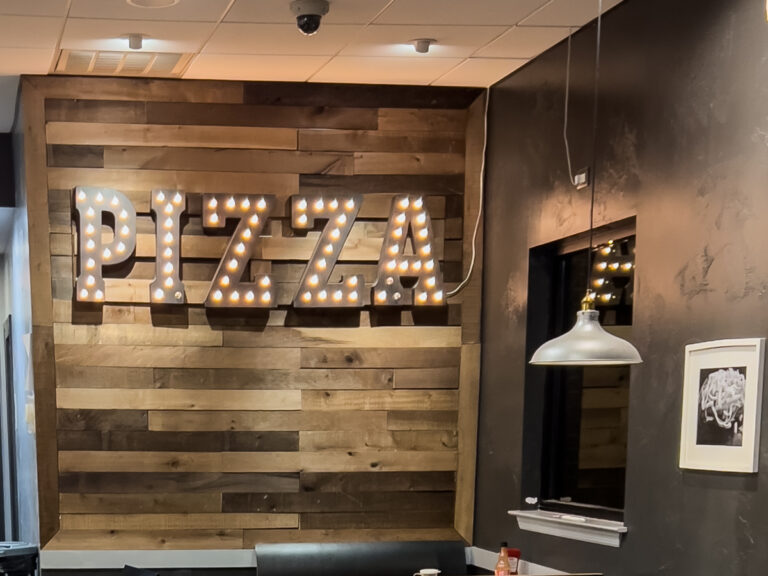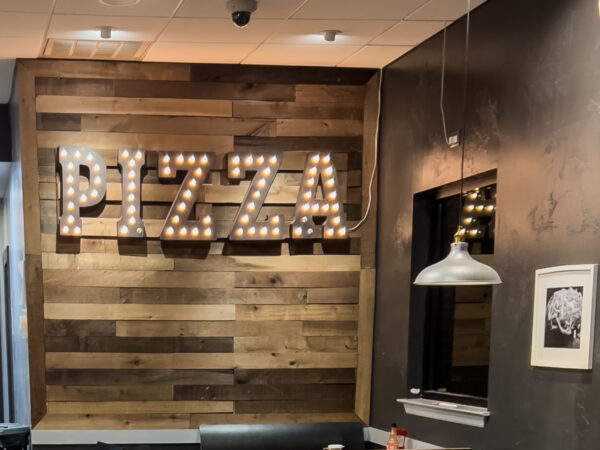 The bread and sauce are also standouts here with the bread having a really fantastic deep dish flavor and the sauce being a bit sweet but with a lot of nuanced flavors.
If I was going to go to Beto's Pizza again, which I'm sure I will at some point, I personally think I'd stick to either a cut with just cheese or one with pepperoni as the only additional topping. The cold vegetables that I added were a little weird with the hot pizza, but that probably comes down more to personal preference than anything.
If for some reason you aren't feeling pizza with cold toppings, Beto's also has a full range of other food options including hoagies, salads, and sides. While I didn't try any of the other items on the menu, the reviews online for them are good.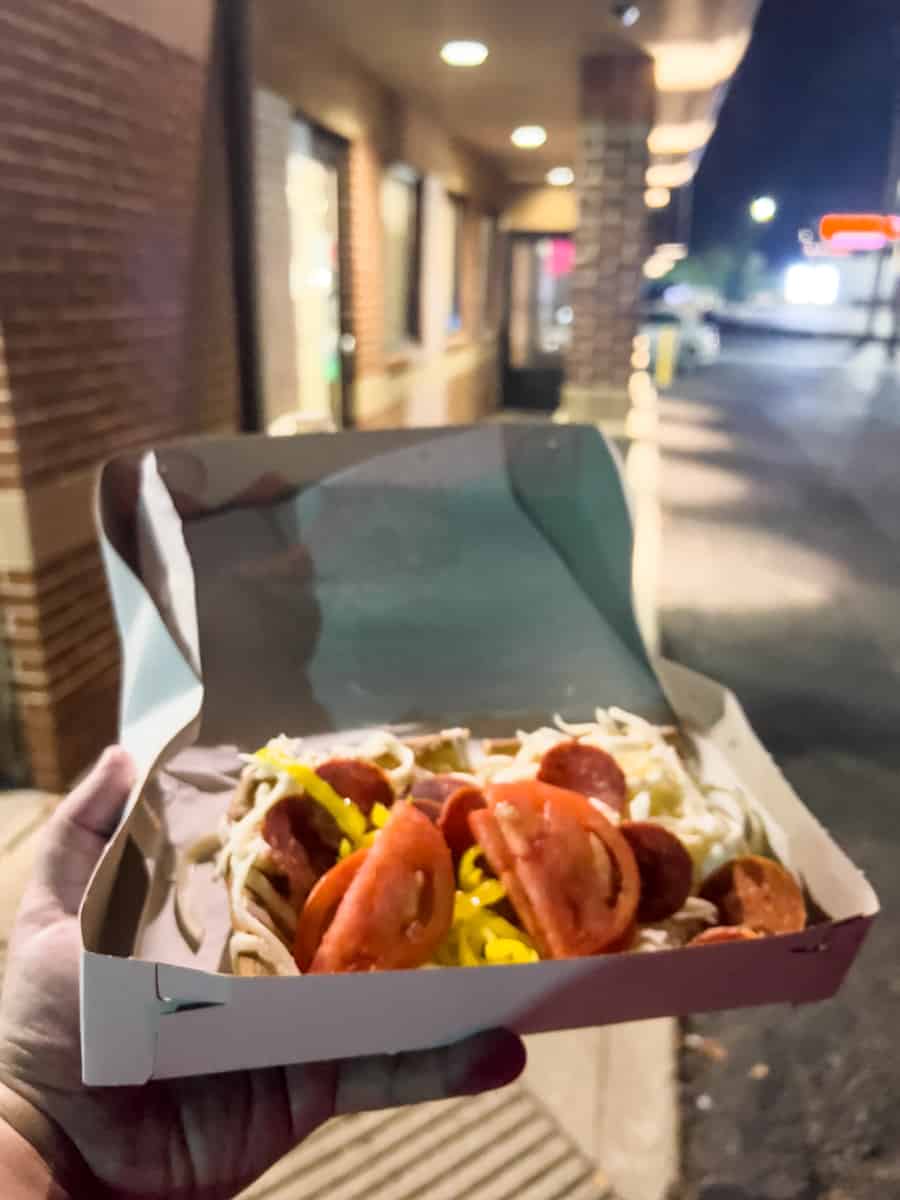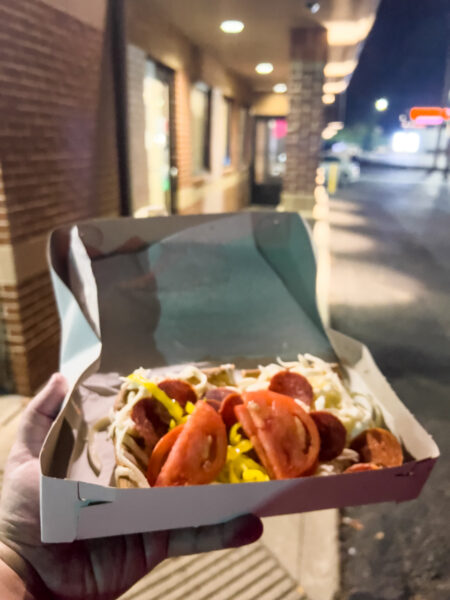 I did, however, try an ice cream sandwich that they sell from Glen's Homemade Custard that was very, very good, and made for a great end to my meal.
Overall, I can definitely see why Beto's Pizza is both a Pittsburgh institution but also one of the most polarizing restaurants in the city. Consider me in the camp of people who like it, but I'd probably opt for traditional pizza nine times out of ten if I lived nearby. Either way, though, it's definitely a pizza that anyone that loves unique regional foods should definitely try at least once.
Looking for even more great places to visit nearby? Check out Pittsburgh's best breweries, the Seldom Seen Greenway, and Mount Washington.
---
Beto's Pizza
See map for other area attractions.
---