Disclosure: This article may contain affiliate links. We will make a small commission from these links if you order something at no additional cost to you.
There are hundreds of beautiful waterfalls in Pennsylvania, including many great waterfalls near Pittsburgh, but few are as accessible to urban dwellers as the waterfalls in Pittsburgh's Fall Run Park.
Fall Run Park, also known as Judge D.M. Miller Nature Reserve, is a 94-acre park located along Route 8 in Shaler, Pennsylvania, about 10-15 minutes outside of downtown Pittsburgh.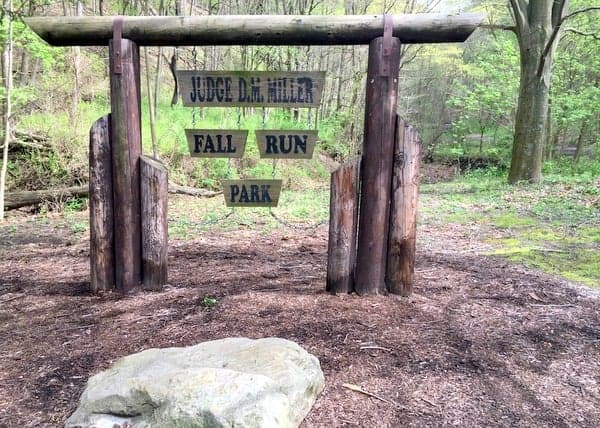 The park was once operated as state game lands by the Pennsylvania Game Commission until urban development made hunting the land unsafe (which makes it a great place to hiking during hunting season in PA). The land was then obtained by the community and turned into one of western Pennsylvania's most notable local parks.
This under-the-radar park is home to a one-mile nature trail, which follows the banks of Fall Run. The trail along the creek is both wide and flat and very easy to follow. There are several crossings of the meandering waterway along the path but bridges make these crossings easy.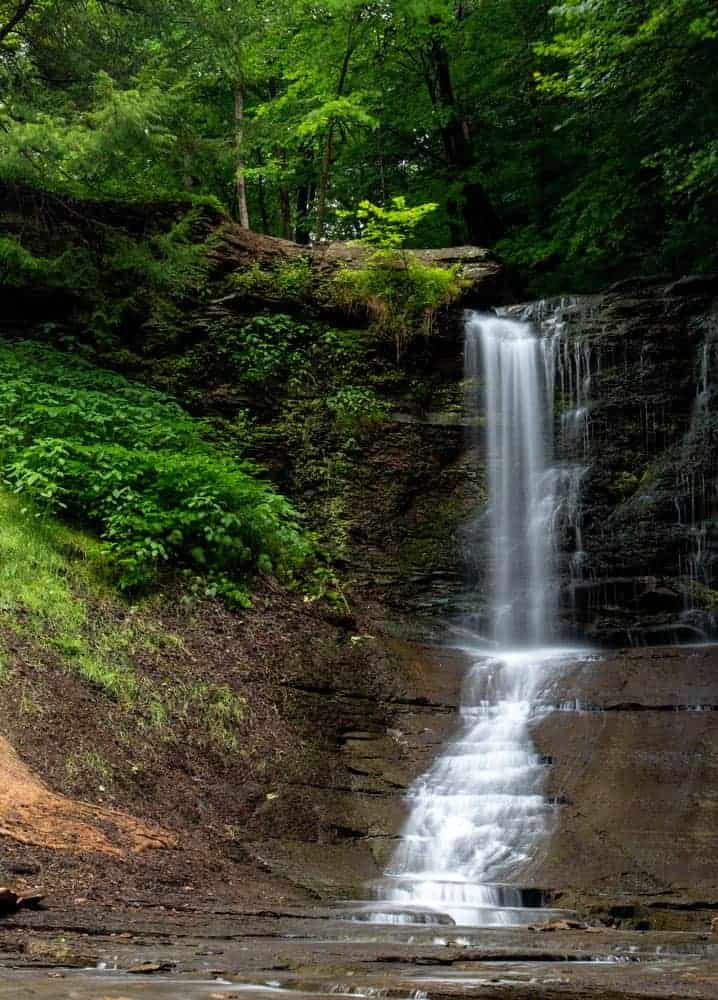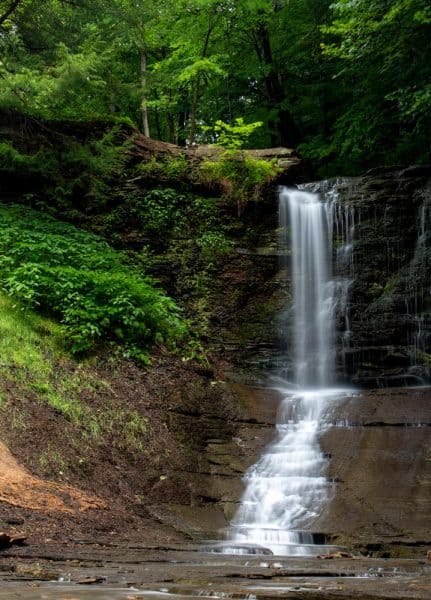 While the entire trail is about a mile in length, it's only about half a mile to the main waterfall of Fall Run Park in Pittsburgh. Fall Run Falls is a roughly 25-foot waterfall that consists of a drop and a small slide near the bottom.
A path and a set of stairs lead up alongside the waterfall as the nature trail continues above it for those wishing to continue walking further.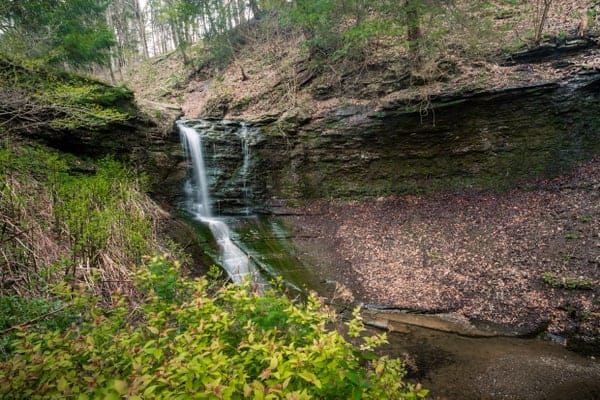 The area of Fall Run Park above the waterfall is scenic as it mostly follows the creek, but there are no other features of note here, other than the chance to see out from the top of Fall Run Falls (use extreme caution if you approach the edge as wet rocks can be slippery). Because of this, most opt to turn around at the base of the waterfall. This creates a nice one-mile hike in the park.
Along the hike to Fall Run Falls, make sure to note the two smaller falls downstream of the main one. While neither exceed about five feet in height, they both make for nice opportunities for photographs and to enjoy this beautiful scenery near Pittsburgh.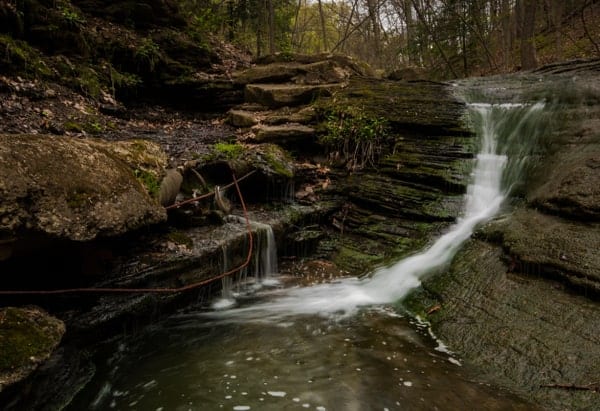 If you are lucky enough to visit during a time of high water, there are several areas where side waterfalls are possible. However, even visiting the day after heavy rains and flash flood warnings, only one of these side waterfalls was flowing.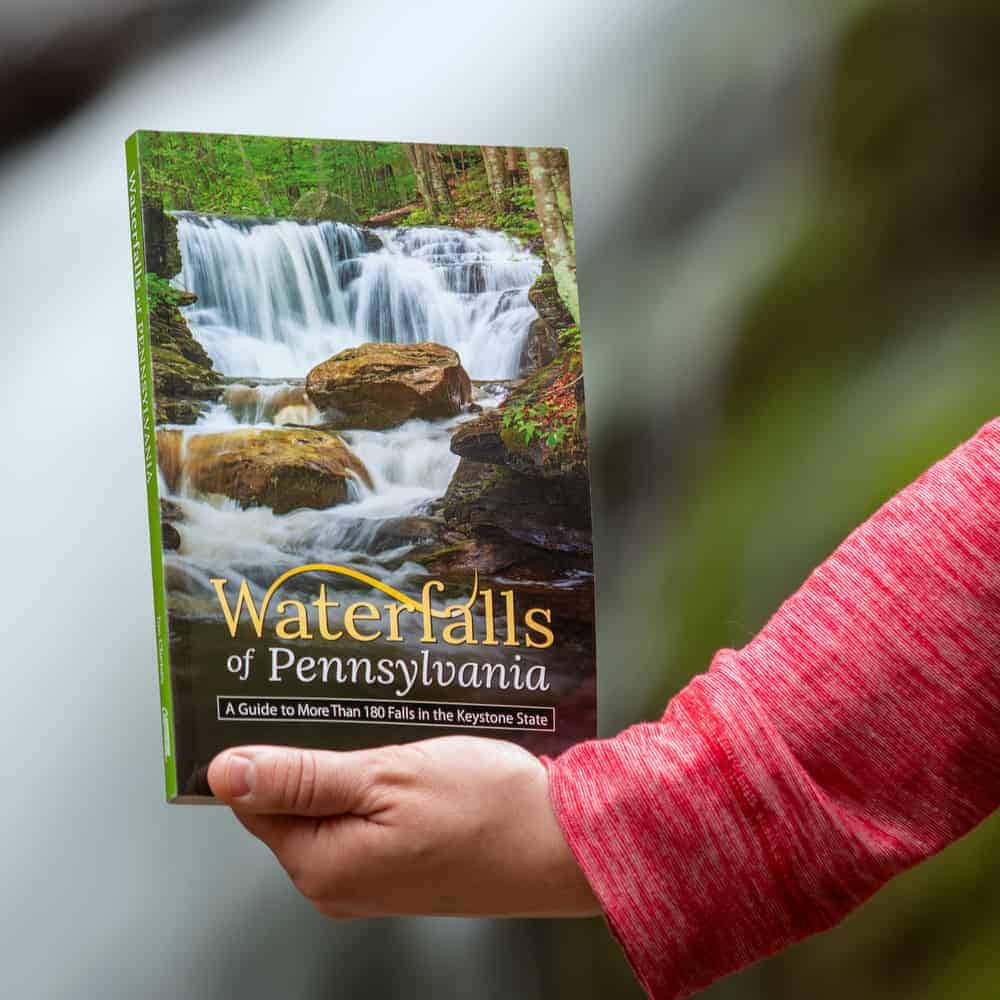 "Waterfalls of Pennsylvania" by Jim Cheney
If you love PA waterfalls, you won't want to miss this waterfall book from Jim Cheney, author of Uncovering PA, featuring more than 180 great waterfalls. Order it now on Bookshop.org or Amazon.
Given that it took a few minutes of slippery, off-trail hiking to reach the waterfall pictured below, I'd say that it's probably not worth risking injury to see the side waterfalls in Fall Run Park.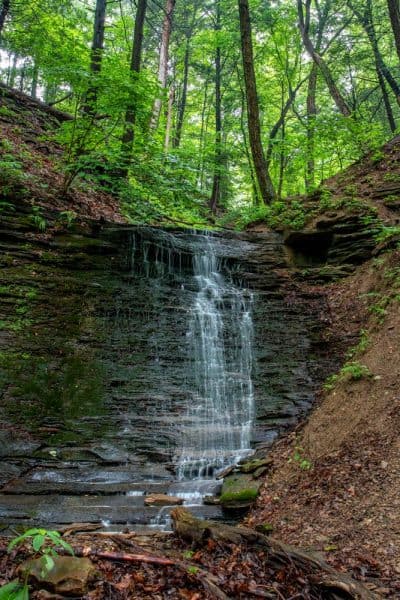 Fall Run Park might not be the most beautiful park in Pennsylvania or be home to the most majestic waterfall. However, the chance to hike to a waterfall close to Pittsburgh makes this a great destination for nature lovers visiting the Pittsburgh area.
How to Get to Fall Run Falls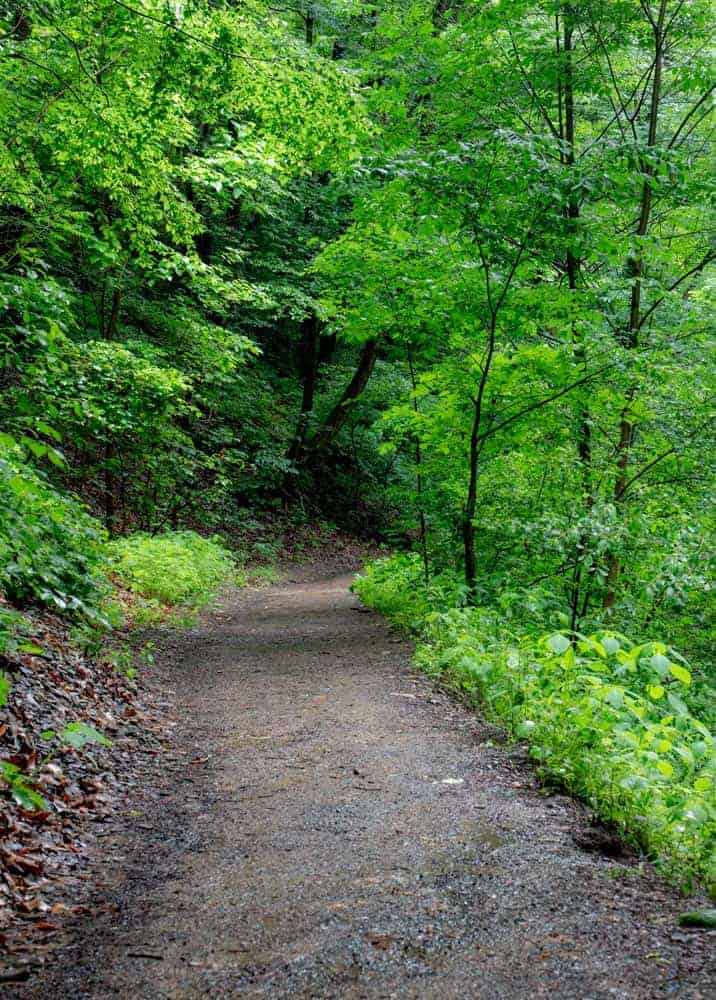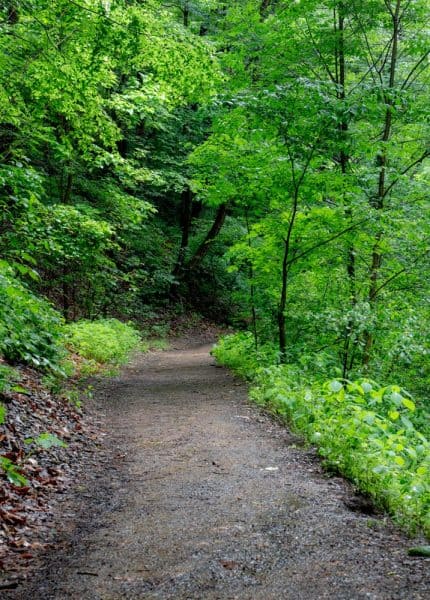 Fall Run Falls is located in Fall Run Park in Shaler, Pennsylvania. It is located just off of Route 8, less than 15 minutes northeast of downtown Pittsburgh. Fall Run Park parking is located at the following coordinates: 40.530197, -79.948081.
From the parking area, simply follow the trail for approximately half a mile to the base of Fall Run Falls.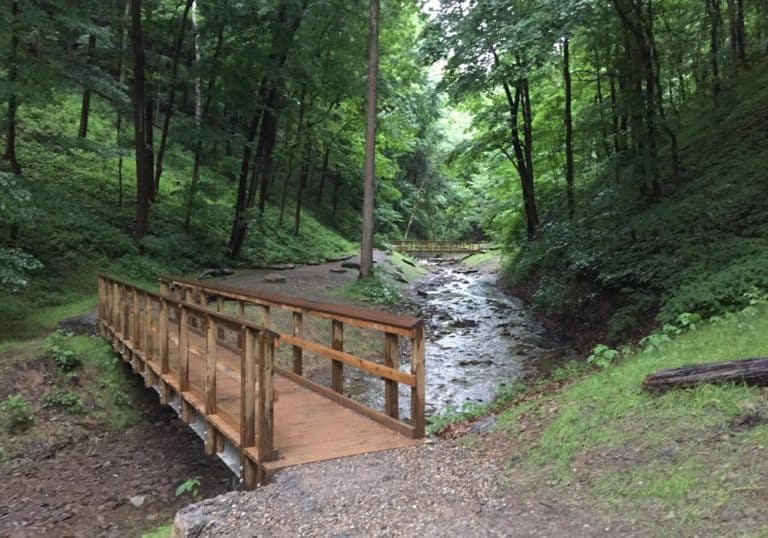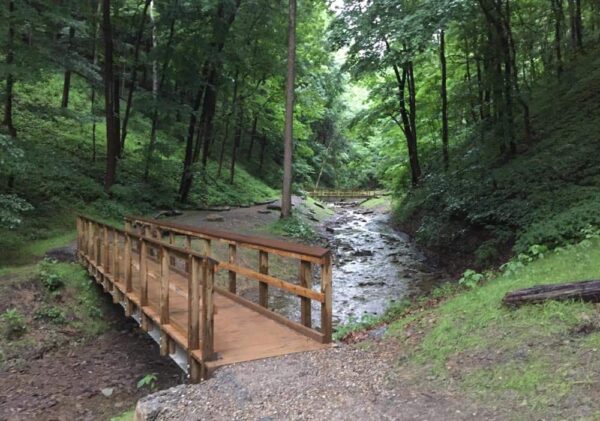 A recent million-dollar renovation to the park was completed in 2018 after storm damage several years earlier. The trail has been regraded and the bridges and pathways here are very well done. That makes this a great, easy hike for the whole family.
[Click here for information on how to use the coordinates in this article to find your destination.]
Want to see more of Pennsylvania's best waterfalls? Visit our Pennsylvania Waterfalls page!
Explore more of the area's great outdoor attractions at the Nine Mile Run Trail, the Seldom Seen Greenway, Homestead Falls, and the waterfall in Settler's Cabin Park.
See map below for other area attractions.