Disclosure: This article may contain affiliate links. We will make a small commission from these links if you order something at no additional cost to you.
If you love beer, you won't want to miss the fabulous breweries in Bucks County, PA.
Located to the north of Philadelphia, Bucks County is a fantastic destination, and one of my personal favorite counties in the state.
During my many visits to the county, I've had a chance to sample several of the fantastic breweries located here, and it seems a few more open every time I visit. So, if you are thirsty, here are a few of my favorite Bucks County breweries to check out.
Neshaminy Creek Brewing Company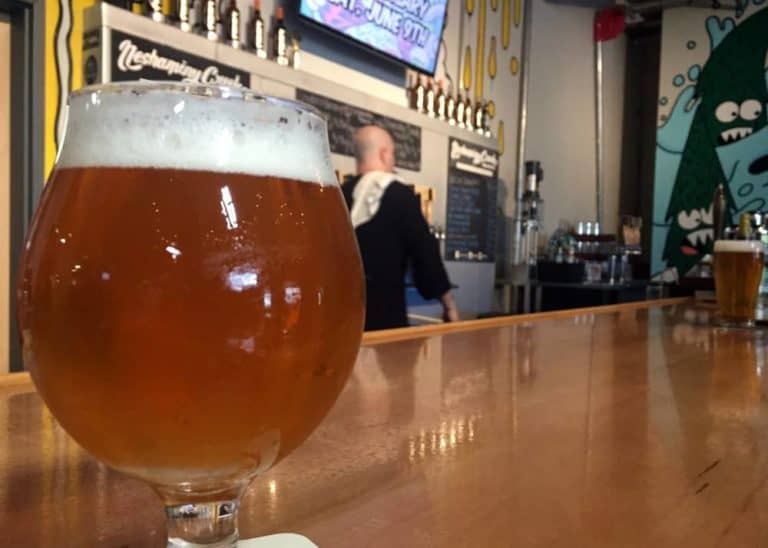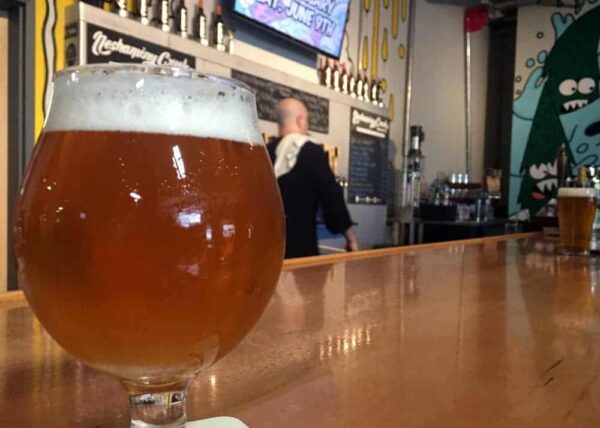 Neshaminy Creek Brewing Company is likely the largest brewery in Bucks County, and, in my opinion, is one of the best breweries in the Philadelphia area.
This brewery is located in southern Bucks County in Croydon, near the banks of Neshaminy Creek and Neshaminy State Park, and features a fantastic taproom to sample their beers.
Their taproom features a large seating area, several games for people to play, and a large TV screen. It's definitely a great spot to grab a drink or two.
Neshaminy Creek Brewing is known primarily for their IPAs, with their Country Line IPA being one of my favorite flagship IPAs in Pennsylvania. However, their Russian imperial stout, pumpkin beer, and tripel are all quite tasty as well.
Neshaminy Creek Brewing can be found at 909 Ray Avenue in Croydon.
Mad Princes Brewing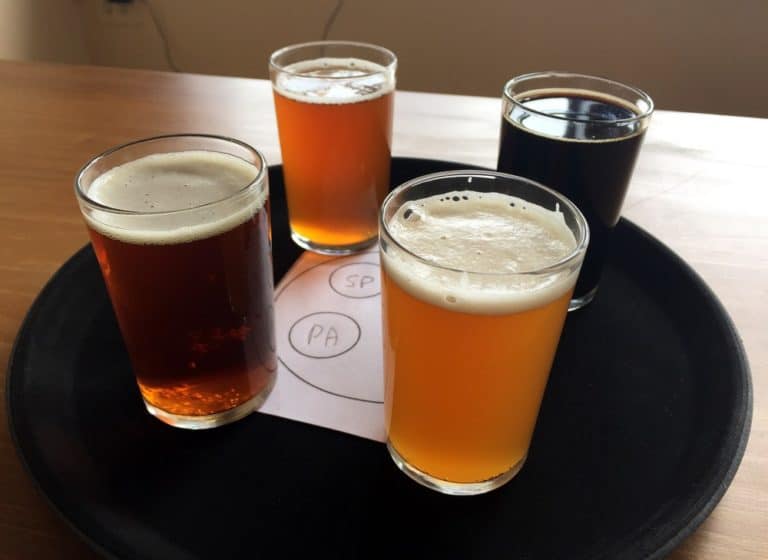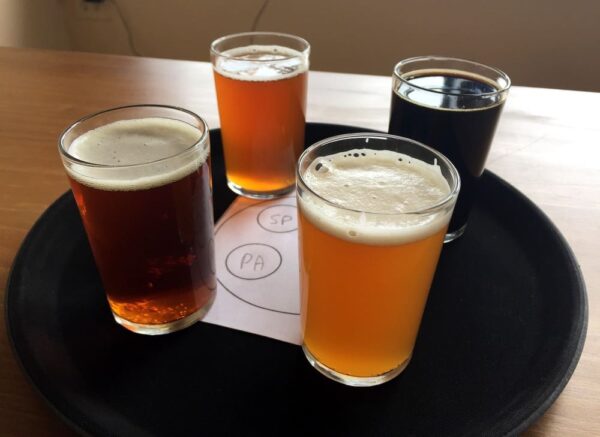 Located about halfway between Doylestown and New Hope, Mad Princes Brewing is housed in a building that looks like it should be in the English countryside. If you love beer, it's worth seeking out this small brewery.
Mad Princes takes their name from Mad King Ludwig II, the famous Bavarian king who built Neuschwanstein Castle. The breweries founders considered themselves a bit mad as they made uncommon and unusual styles of beer for others to enjoy.
Their taproom actually feels a bit more like a winery's tasting room than a normal bar, but it's still a great place to grab a few beers.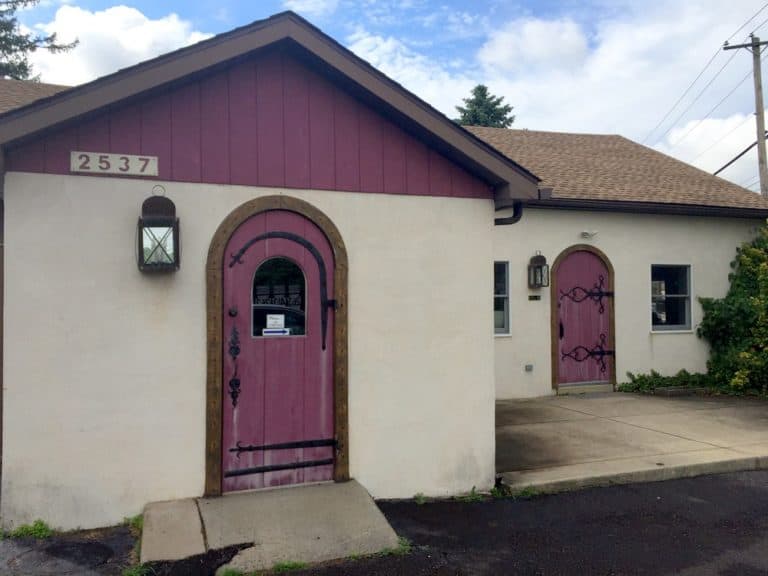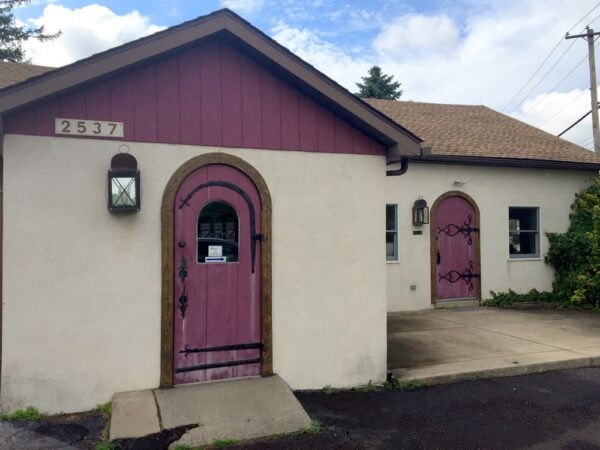 They typically have a wide range of beers on draft, though if you are the type the prefers hoppy beers, you might find their selection a little lacking. However, the beers they do have on tap are quite tasty. During my visit, my favorite beer was a spruce Saison that featured local spruce tips.
Mad Princes Brewing can be found at 2537 Bogarts Tavern Rd just outside of Doylestown.
Bucks County Brewery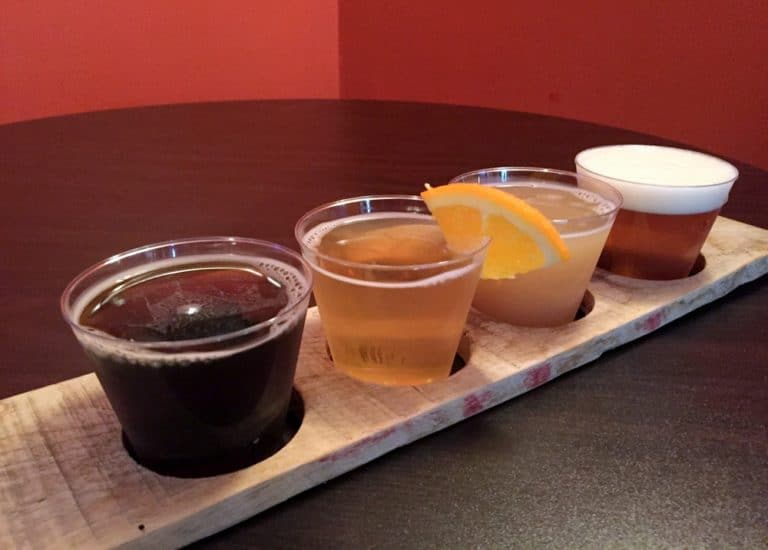 Bucks County Brewery is located in an industrial complex a few miles north of Doylestown. While the overall setting might be a bit strange, it provides them with a ton of outdoor space for visitors.
Even better, for those with kids, there is a lot of room for them to run around while mom and dad enjoy a few beers. However, for those without kids, there's enough space inside and outside that you shouldn't be bothered by a few children.
Bucks County Brewery features a nice line-up of beers that features both classic styles and a few beers with a twist.
During my visit, my favorite beer was their jalapeño Saison, which was really tasty and had a ton of jalepeño flavor, but with only a hint of spice.
For those that prefer harder drinks, Bucks County Brewery is located directly next to Hewn Spirits. While I didn't have a chance to try them during my visit, I've heard some really good things about their libations.
Bucks County Brewery can be found at 31 Appletree Lane in Pipersville, PA.
Did I miss one of your favorite Bucks County breweries? Let me know in the comments section below.
Looking for more great spots to visit nearby? Check out Fonthill Castle, the Mercer Museum, and the covered bridges of Bucks County. You can also check out the many great Lehigh Valley breweries just to the north.