Disclosure: This article may contain affiliate links. We will make a small commission from these links if you order something at no additional cost to you.
There are few places in Pennsylvania that are more awe-inspiring than the Falls Trail at Ricketts Glen State Park. In fact, this amazing trail made my Pennsylvania Bucket List, my list of the 7 Natural Wonders of Pennsylvania, and also was my pick for the number one place to visit in Luzerne County.
While this trail is beautiful throughout the year, the Falls Trail at Ricketts Glen State Park is sadly closed during the winter (Roughly from early November through early April, but the dates vary based on the weather). However, for those with proper ice hiking equipment, it is possible to hike the trail during the winter.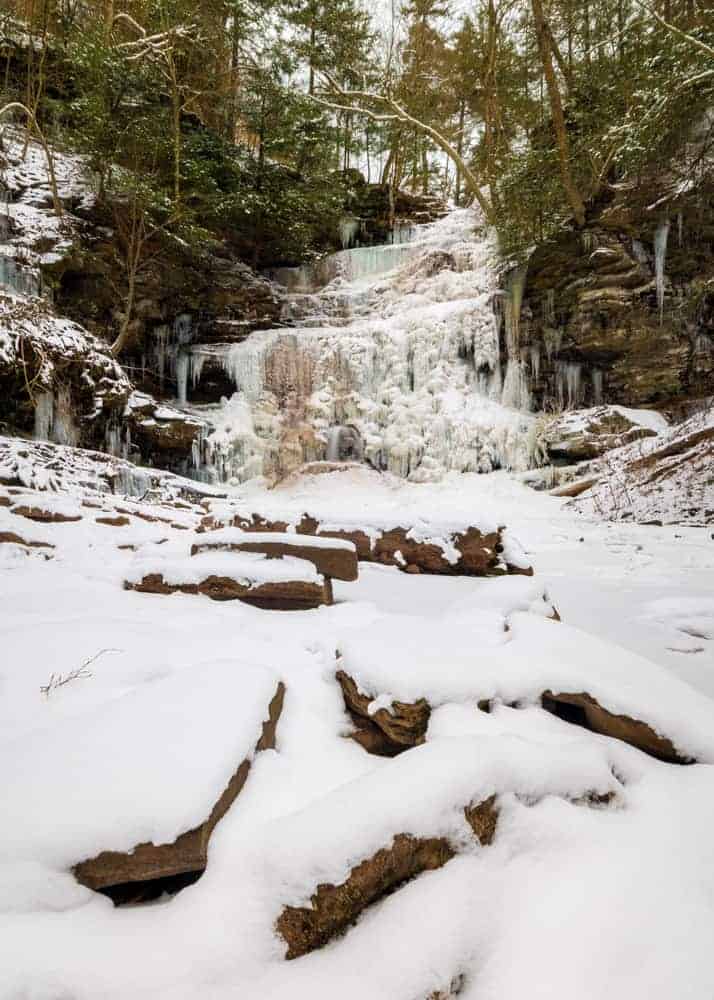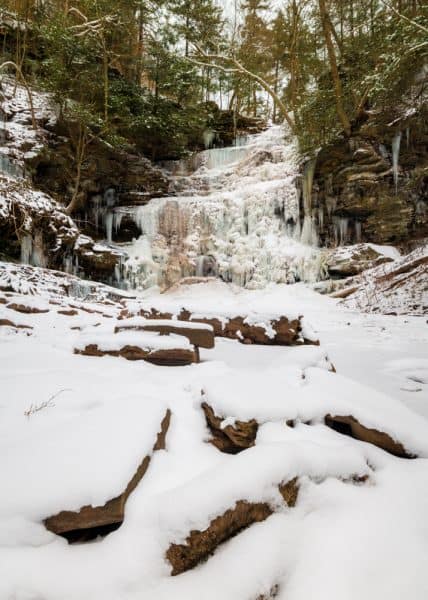 I, like many other hikers in Pennsylvania, don't have the proper equipment or experience to tackle this trail on my own. However, Valley to Summit (VTS), a wilderness adventure company, offers all of the equipment and experienced guides needed to hike this trail during the winter.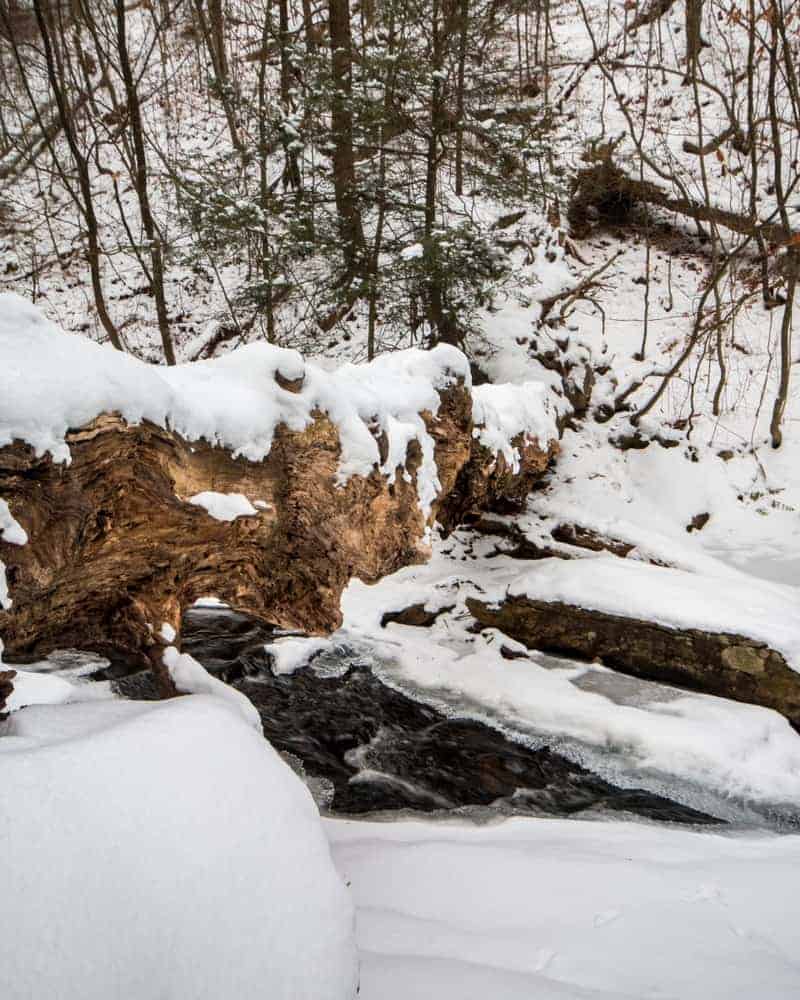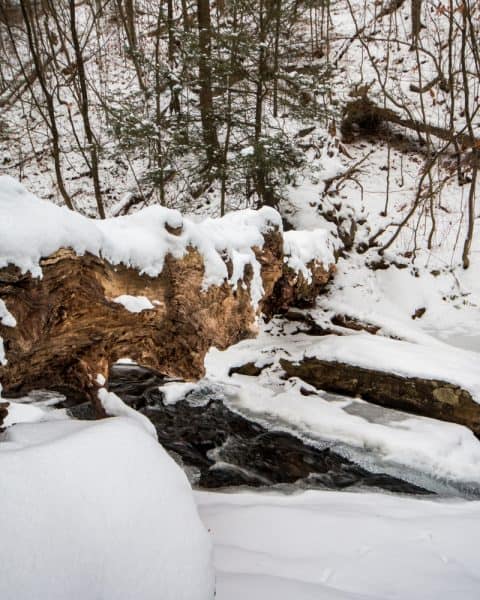 Now in their fifth year of running winter hikes at Ricketts Glen, Valley to Summit offers the chance to see this area every weekend from mid-December through March. Hikers can choose from a half-day hike to Ganoga Falls and back or a full-day hike that hikes through both Glen Leigh and Ganoga Glen.
I had a chance to go hiking with the Valley to Summit team during one of their early-season hikes as they prepared and trained for the upcoming season.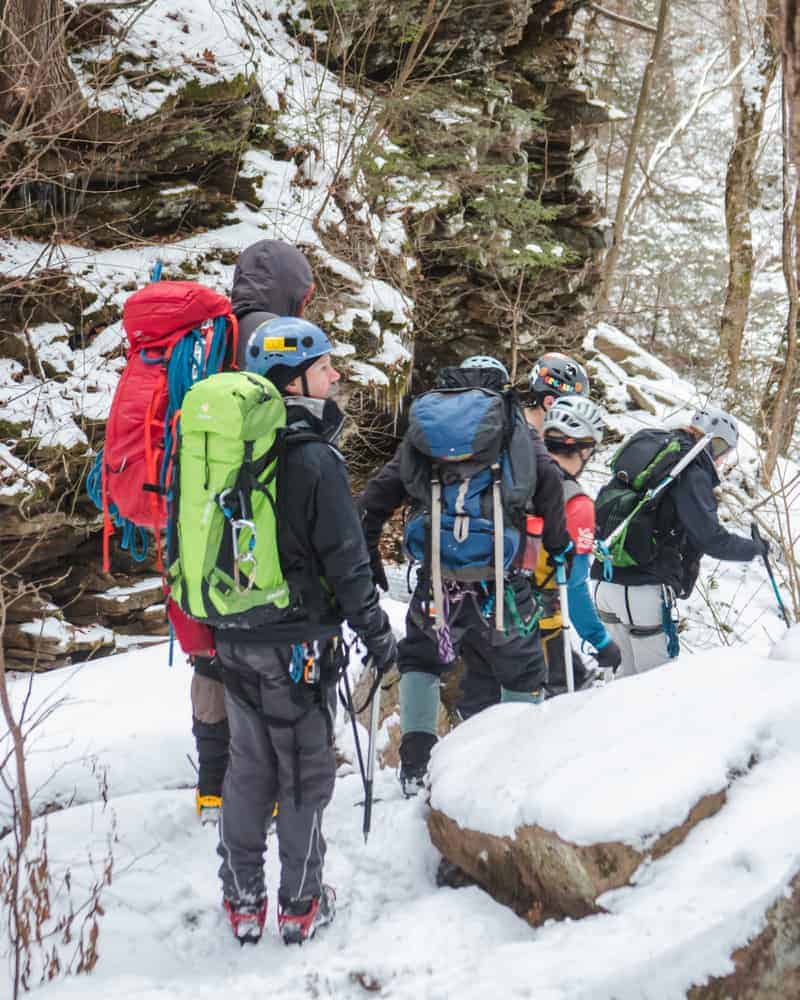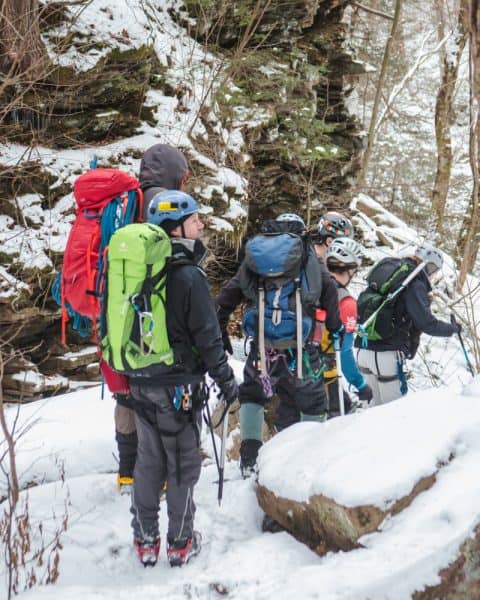 Our hike started, as most of their hikes do, at the top of the Falls Trail near the Lake Rose Trailhead parking area. From here, it's about a mile hike to the first waterfall, which is enough distance to get used to the crampons on your feet (which are supplied by Valley to Summit).
In addition to the crampons, VTS provides ice axes, ropes, helmets, and harnesses to ensure that all hikes are completed safely.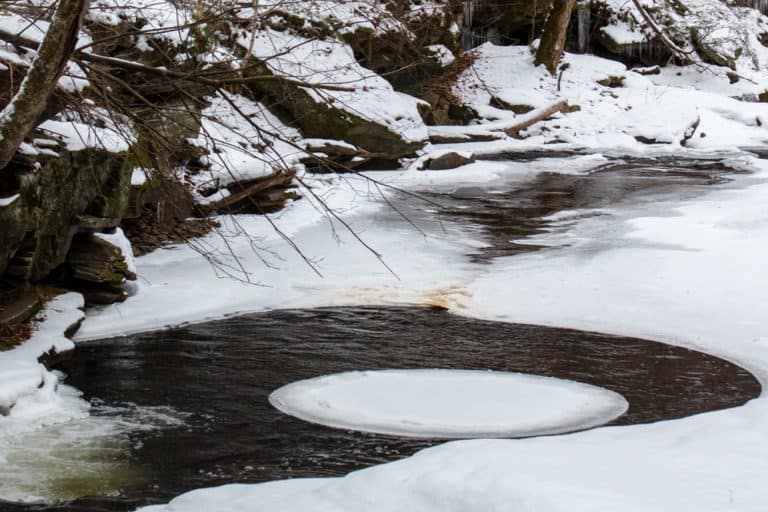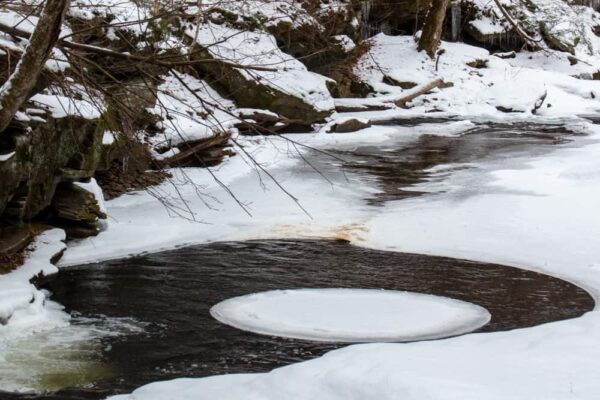 The direction that you hike once you get onto the trail depends on the trip you are on. Full-day hikes typically hike over to Glen Leigh and hike down that side before going up Ganoga Glen (Note that hikes in 2022 won't be able to hike all of Glen Lehigh, so the route will be different). Half-day trips, on the other hand, hike down Ganoga Glen. For our trip, we hiked down Ganoga Glen.
While hiking here, the waterfalls come quickly one after the other. In fact, if you don't pay attention, you might even miss some of them or mistake them for continuations of other waterfalls.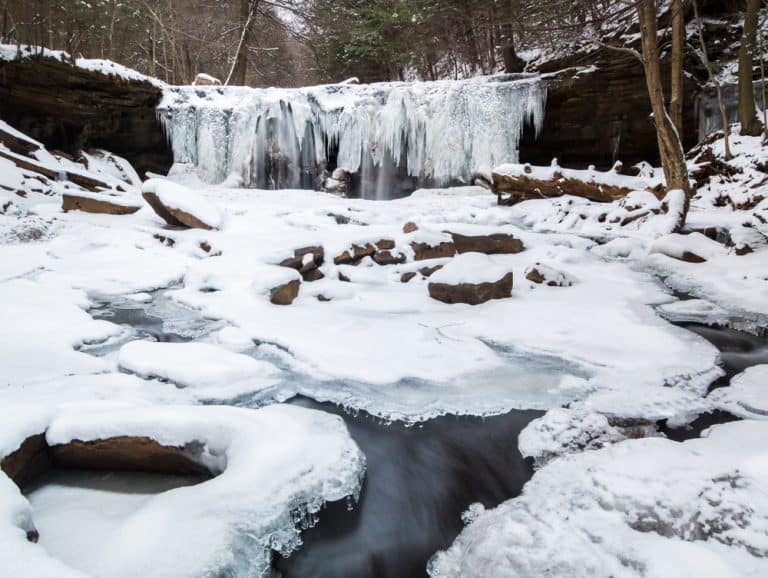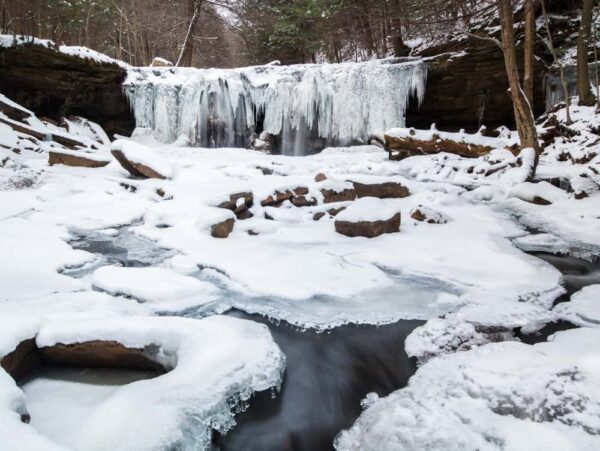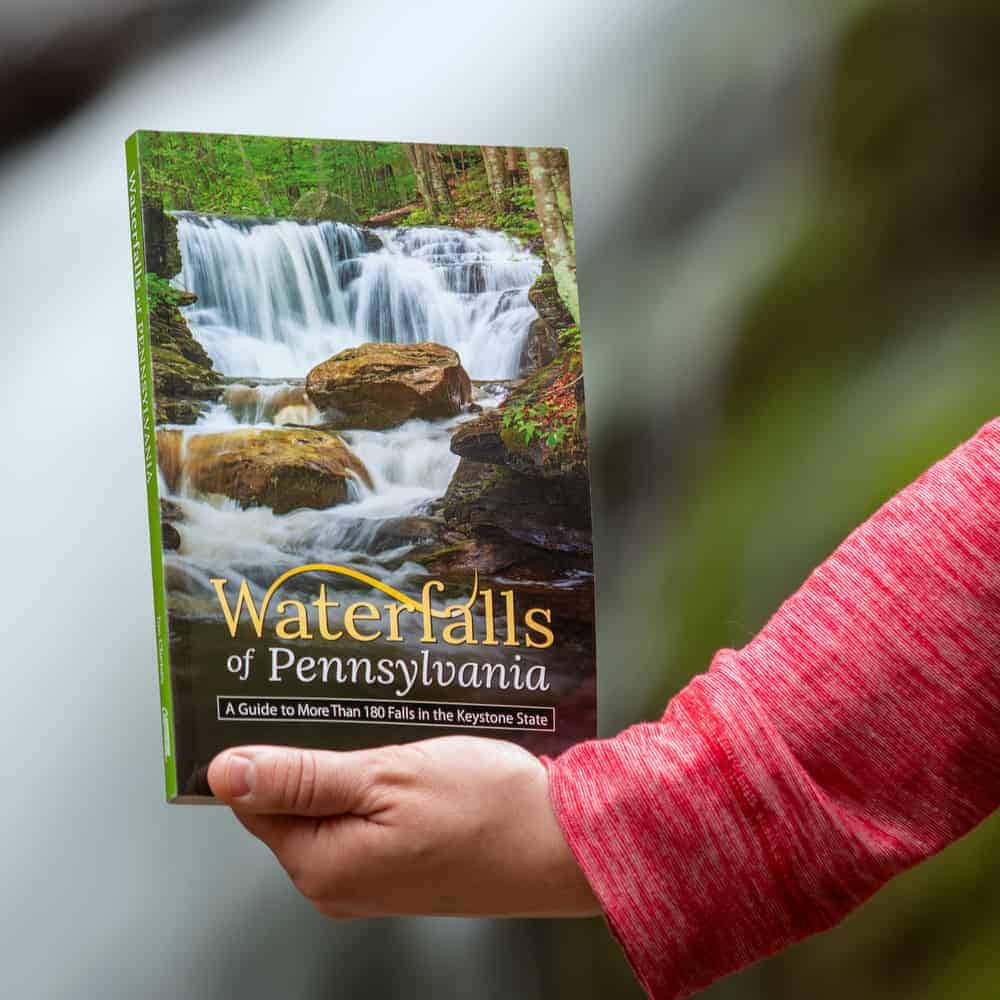 "Waterfalls of Pennsylvania" by Jim Cheney
If you love PA waterfalls, you won't want to miss this waterfall book from Jim Cheney, author of Uncovering PA, featuring more than 180 great waterfalls. Order it now on Bookshop.org or Amazon.
The trail through the gorge varies between snow-covered, ice-covered, and even spots with just dirt. While I was initially daunted by the idea of walking on ice, the hardest part of the hike is simply remembering to pick up your feet while hiking with spikes on the bottom of your shoes.
While I had no problem navigating the icy and dangerous sections of the trail, the flat parts tripped me up on occasion when the spikes would hit something on the trail.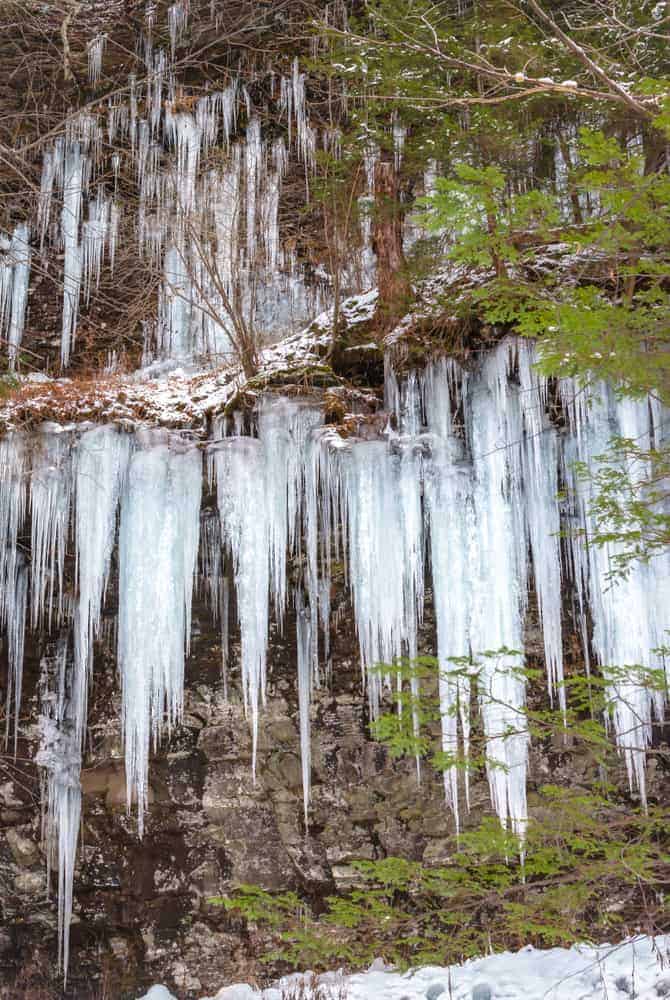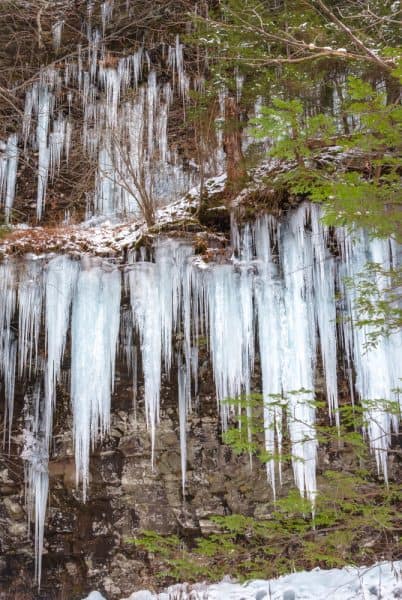 Seeing and photographing the frozen waterfalls on the Falls Trail at Ricketts Glen State Park is a truly amazing experience. Having previously only seen this great area during warmer weather, it's a unique experience to see it so quiet and peaceful.
Even better, if you're used to crowds on the Falls Trail, you're likely to encounter next to no one else on the trail due to the conditions.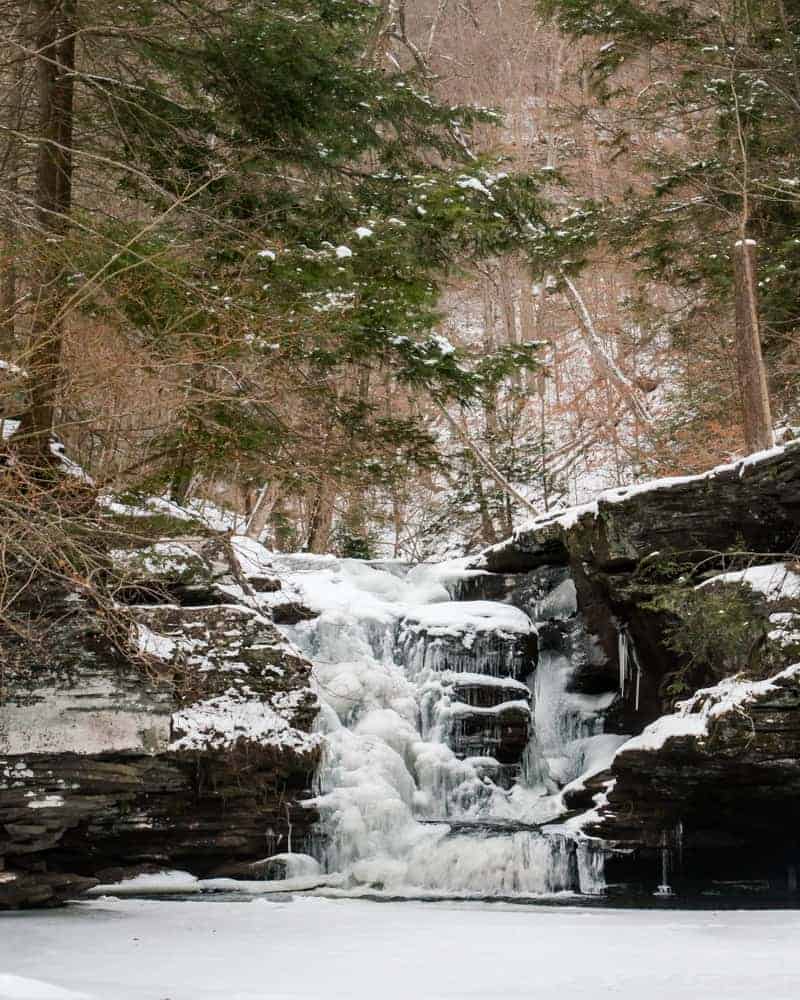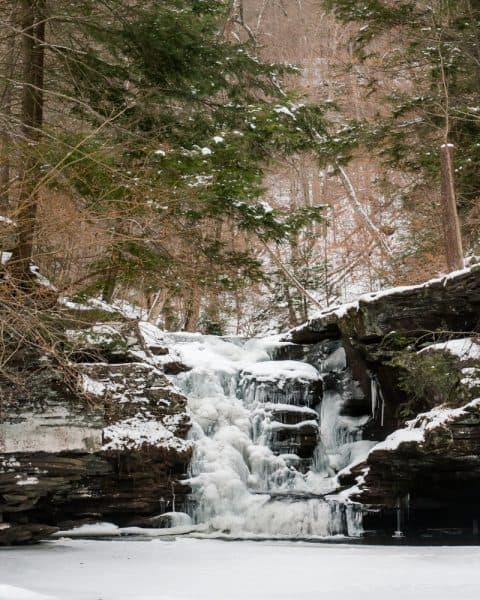 Without a doubt, if you love hiking and waterfalls, you definitely won't want to miss the chance to hike at Ricketts Glen during the winter. While it is possible to do the trip without a guide, Valley To Summit makes the trip safer and easier by providing experienced guides and all the hiking gear you need.
You can find out more about their half-day and full-day ice-hiking trips on their website.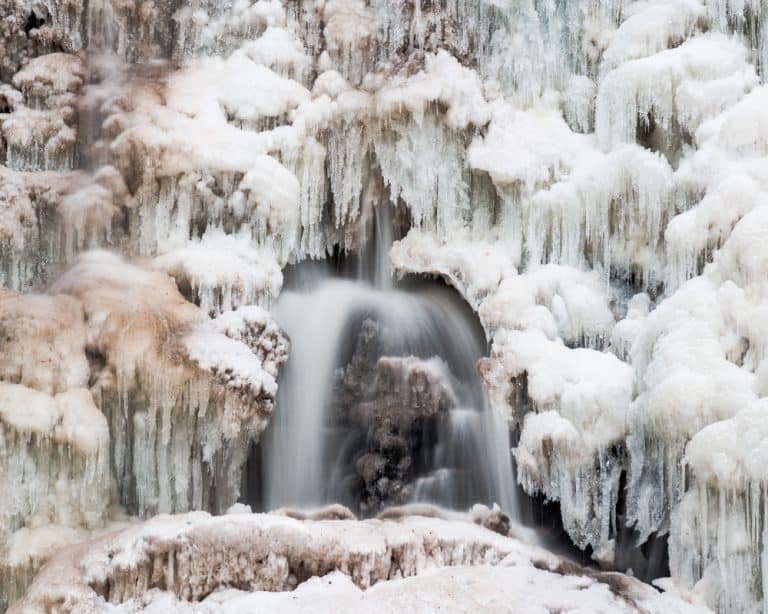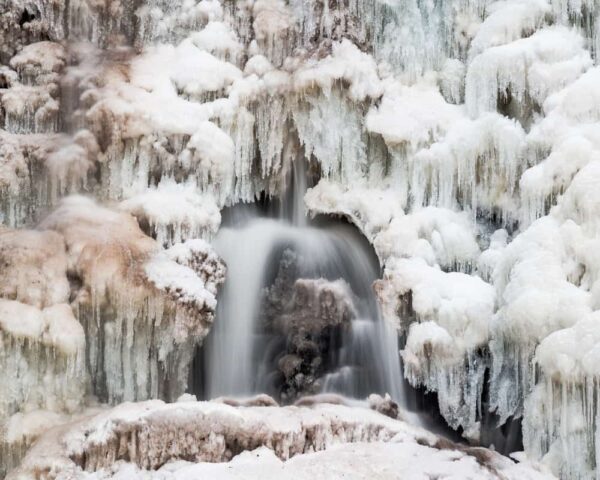 Want to see even more Pennsylvania waterfalls? Visit our page full of the best waterfalls in PA!
Need a hotel near Ricketts Glen?

Here are a few great options:
See map for other area attractions.