Disclosure: This article may contain affiliate links. We will make a small commission from these links if you order something at no additional cost to you.
Throughout my travels through all 67 Pennsylvania counties, I've come across more shockingly beautiful sites than I can count. Many of them I have written about on this site, and many I still need to write about in the coming months. However, all of these travels made me start to think about which sites were the best of the best.
The concept of putting together a list of wonders dates back to at least 140 B.C. when Greek poet Antipater of Sidon put together a list of wonders, which included 6 of what today is known as the "7 Wonders of the Ancient World."
Throughout the millennia, these lists have come and gone, with each list offering a unique look at some of the best natural and man-made sites in world history. However, to the best of my knowledge, no one has ever put together a definitive list of natural wonders in Pennsylvania based on firsthand experience of the sites. (I've also put together a list of the 7 Man-Made Wonders of Pennsylvania.)
So, without further ado, here's my list of the Seven Natural Wonders of Pennsylvania.
Pennsylvania Grand Canyon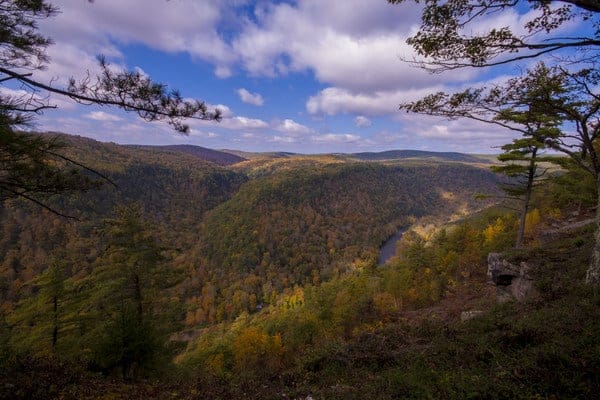 Known officially as the Pine Creek Gorge, the Pennsylvania Grand Canyon is certainly one of the most impressive natural sites in Pennsylvania. True, it may not be as impressive as the actual Grand Canyon, but that doesn't mean that it's not well-worth seeing.
Located in northern Pennsylvania near Wellsboro, the Pennsylvania Grand Canyon stretches 47 miles and reaches depths of 1,450 feet. The northern stretches of the canyon are popular with visitors and the two state parks there offer opportunities for hiking, as well as scenic overlooks.
Presque Isle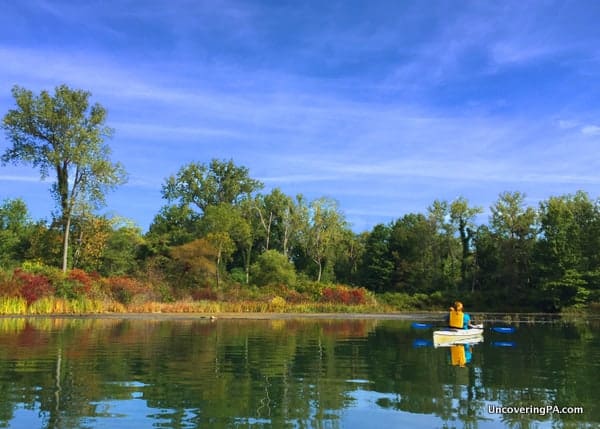 Located along the Pennsylvania shores of Lake Erie, Presque Isle State Park is PA's most visited state park. However, beyond being an amazing summer destination, Presque Isle is also a very unique geological feature.
This recurved sand spit is continually shifting and moving slowly to the northeast. Within its 3,000 acres are seven unique ecological zones, giving it more endangered species than any space of comparable size in Pennsylvania. It is also known as one of the best birding destinations in the region.
The Glens Natural Area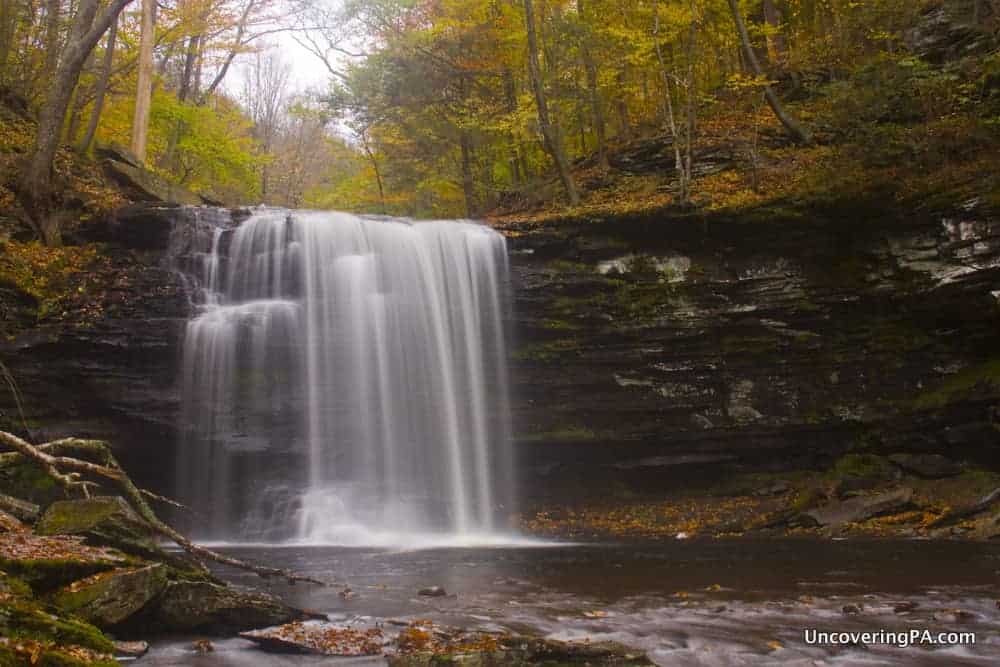 The Glen Natural Area at Ricketts Glen State Park is home to nearly two dozen waterfalls, giving it one of the highest waterfall concentrations in the country. The site would have likely been made a national park if not for lack of funding during World War II but is now protected as a state park.
The Falls Trail runs through the three glens that make up the natural area and offer visitors a chance to see these beautiful waterfalls, each ranging from 12-94 feet in height. If you love waterfalls, this is easily the best hike in all of Pennsylvania.
Delaware Water Gap National Recreation Area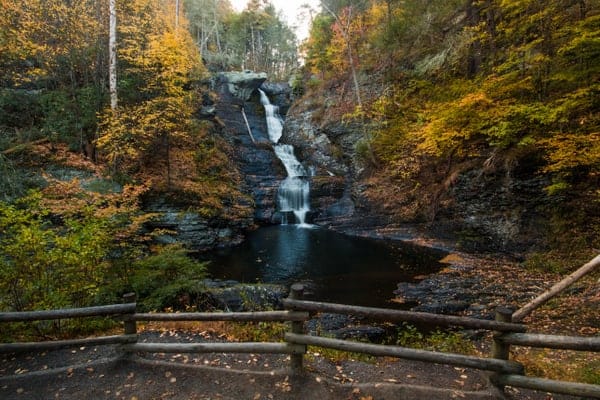 Stretching along the border between Pennsylvania and New Jersey, the Delaware Water Gap National Recreation Area is a 70,000-acre area that surrounds the Delaware River. Originally slated for a reservoir, the lands were officially transferred to the National Park Service in 1978.
Today, the park is home to Pennsylvania's tallest waterfalls and some of the state's best hiking. The Appalachian Trail runs through the southern corner of the area before crossing into New Jersey. Other great trails head to secluded waterfalls or stunning vistas overlooking the valley.
Laurel Caverns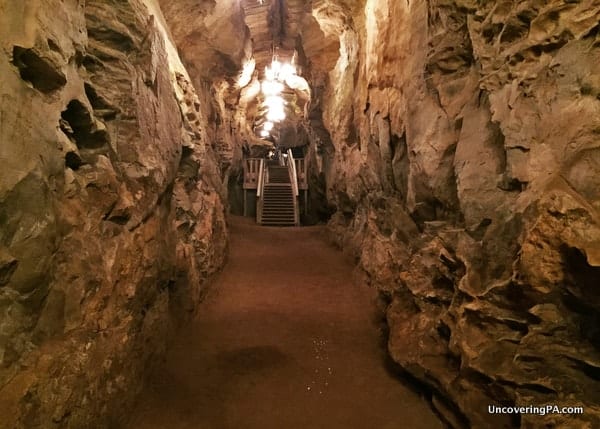 Pennsylvania is home to many beautiful caverns, but none can rival Laurel Caverns. 16,000 feet in length and reaching depths of 46 stories below the mountain top, Laurel Caverns is also Pennsylvania's largest cave, with new passages still being regularly discovered and unearthed.
Unlike many other caverns in the state, Laurel Caverns has very low-calcium limestone, meaning that it has relatively few formations. Instead, it has rough walls and sandy floors. It also has relatively steep passageways.
Visitors can take guided tours of the cave, or even go repelling or spelunking deep within the bowels of this southwestern Pennsylvania cavern.
The Losh Run Box Huckleberry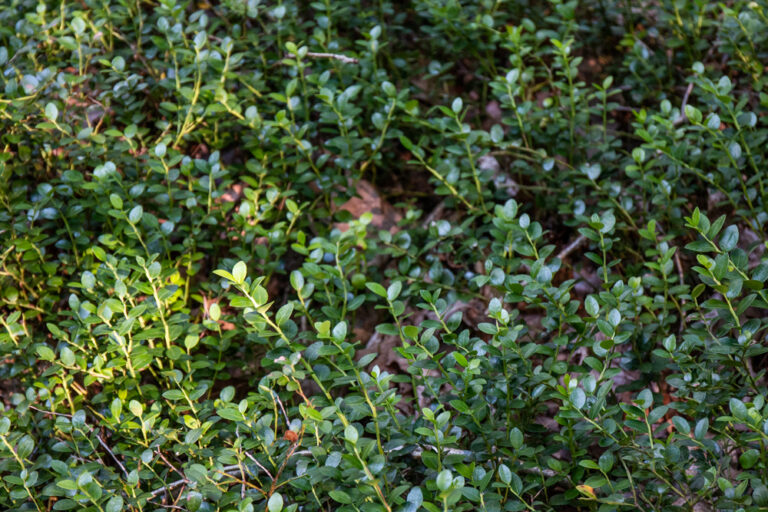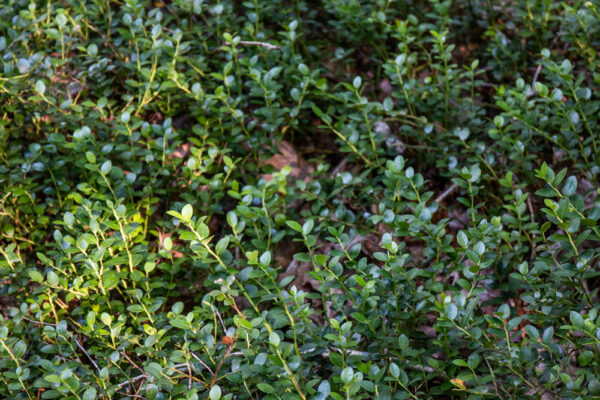 It might sound strange to have a single plant on this list of natural wonders of Pennsylvania. However, the Losh Run Box Huckleberry deserves to be on this list. Located along Route 322 in Perry County, PA, and nearly destroyed by the construction of the highway, the plant is considered to be one of the oldest living organisms in the world, estimated to be over 13,000 years old.
Before the roadway was widened, this plant covered over a square mile of ground, rising only about a foot off of the forest floor. Today, it still survives, but in smaller patches.
The Losh Run Box Huckleberry is located entirely on private property. However, it is possible to visit the nearby Hoverter and Sholl Box Huckleberry Natural Area, which is home to a box huckleberry estimated to be over 1,000 years old.
Ringing Rocks
Pennsylvania is home to many boulder fields. However, the boulder field at Ringing Rocks County Park is special. While it might not look significant at first glance, those that take the time to hit the rocks with a hammer or other metal object are in for a treat.
While scientists debate the exact cause, the rocks at Ringing Rocks County Park give off a melodic sound when hit with a metal object. It's worth noting that there are several other boulder fields in Pennsylvania that exhibit this odd effect, but none are as large or as consistent as the Ringing Rocks.
Interesting, this isn't the only ringing rocks field in Pennsylvania. Nearby Stony Garden is even larger and seems to ring better, but is less accessible. On the other hand, Ringing Rocks Park in Montgomery County should be somewhat accessible to almost everyone.
To hear what the rocks sound like, you can check out this video that I put together during my visit to the park.
Don't forget to check out my picks for the 7 Man-Made Wonders of Pennsylvania. You can also check out the top scenic overlooks in PA and my favorite state parks for waterfall lovers.