Disclosure: This article may contain affiliate links. We will make a small commission from these links if you order something at no additional cost to you.
Without a doubt, Pittsburgh is one of my favorite cities in the world, and it's somewhere that I think everyone should visit at least once. However, with so much to do in this corner of western Pennsylvania, what should you do during your first weekend in Pittsburgh?
Having visited the city many times over the years and having enjoyed each visit more than the last, I decided to put together this guide to help you enjoy your first visit to Pittsburgh. While there are enough things to do here to keep you busy for a lifetime, I've pulled together my top picks to help you have a wonderful weekend. Should you have longer than the roughly 48 hours that this itinerary covers, I've included some additional suggestions at the bottom of the article
So, whether this is your first visit to the Steel City or it's just been a while since your last visit, here are suggestions for how to spend a great weekend in Pittsburgh, PA.
Where to Stay in Pittsburgh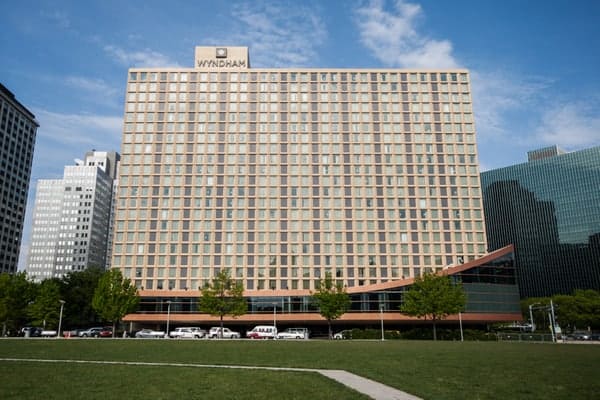 Before we get into the itinerary, you'll need somewhere to spend the night during your weekend in Pittsburgh. While there are many great places throughout the city, I recommend staying in the downtown area as they will provide you with the most central location. In fact, you'll be able to walk to many of the spots mentioned here.
In downtown Pittsburgh, I really like the Wyndham Grand Hotel. This hotel is located near Point State Park and is highly rated. Other great options nearby include Renaissance Pittsburgh and the Sheraton at Station Square.
If price is more important than location, the Holiday Inn in Greentree is near downtown Pittsburgh and offers free parking and easy access into the city.
There are many more great places to stay on Booking.com.
Day 1
For this weekend in Pittsburgh itinerary, we'll assume that you arrive on the first day in the late afternoon. Because of this, the first day of the itinerary is only going to focus on the evening. If you arrive in the morning, you can either skip to Day 2 or add things from our additional places to visit at the bottom of this post.
The Duquesne Incline and Mount Washington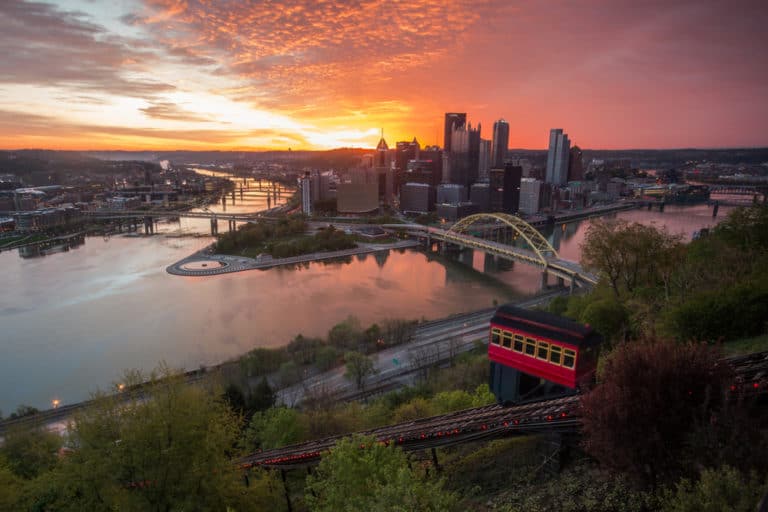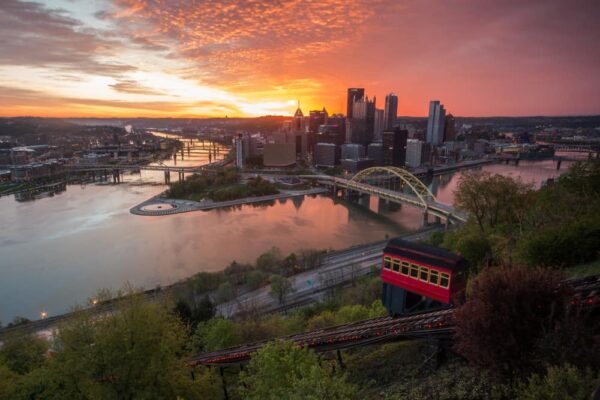 There's no better place to start your first visit to Pittsburgh than by checking out the view from Mount Washington.
This is, without a doubt, the classic view of Pittsburgh and might be the best urban vista in the entire world. From here, you can see all of the downtown area and marvel at the beauty of the city. Make sure to spend some time strolling along Grandview Avenue at the top of the hillside.
While you can drive to the top of Mount Washington, the best way to get up here is via the Duquesne Incline. While there used to be over a dozen of these inclines in the city, today there are only two, of which this is the most well known.
You can access the lower station for the incline by walking across the pedestrian walkway on the Fort Pitt Bridge. You can also park in a lot near the station.
Day 2
The Strip District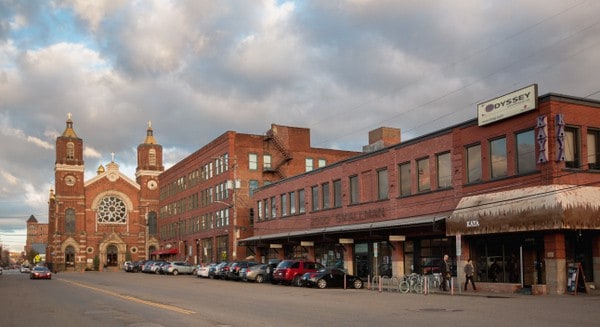 There's no better place to start the second day of your Pittsburgh weekend than in the Strip District. This area of the city is located just outside of the downtown core and is full of old warehouses that have been converted into many great shops, markets, and restaurants.
This is a great area to pick up breakfast and coffee before heading out. A few good options include Cafe Raymond, Delucca's, Peace, Love, and Donuts, and De Fer Coffee.
The Strip District is most active on Saturday mornings but is a great morning destination any day of the week. It's also a good spot for nightlife if you are looking for something to do after a busy day exploring Pittsburgh.
Most of the shops are located along Penn Avenue, though there are also some along Smallman Street, especially on the eastern end of the district. This is a great guide to the Strip District to help you plan your time there.
Lunch at Primanti's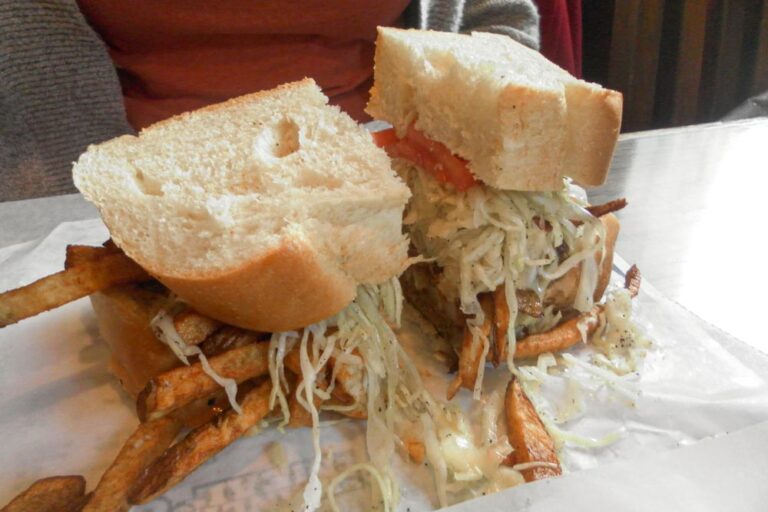 There might be no more famous restaurant in Pittsburgh than Primanti Brother's. And, if you're visiting Pittsburgh for the first time, I definitely recommend trying this institution.
While there are Primanti's locations throughout the city (and now around the country), none are better than the original location in the Strip District, which is why it's been added for lunch today.
While Primanti's has a variety of sandwiches, they all come with traditional sandwich toppings, as well as fries (on the sandwich, not on the side). I also recommend getting an egg on the sandwich. All that's left is to choose your meat and you're ready to have a Pittsburgh staple for lunch.
If you're looking for somewhere else to eat, S&D Polish Deli is another great choice for some delicious food.
Afternoon Options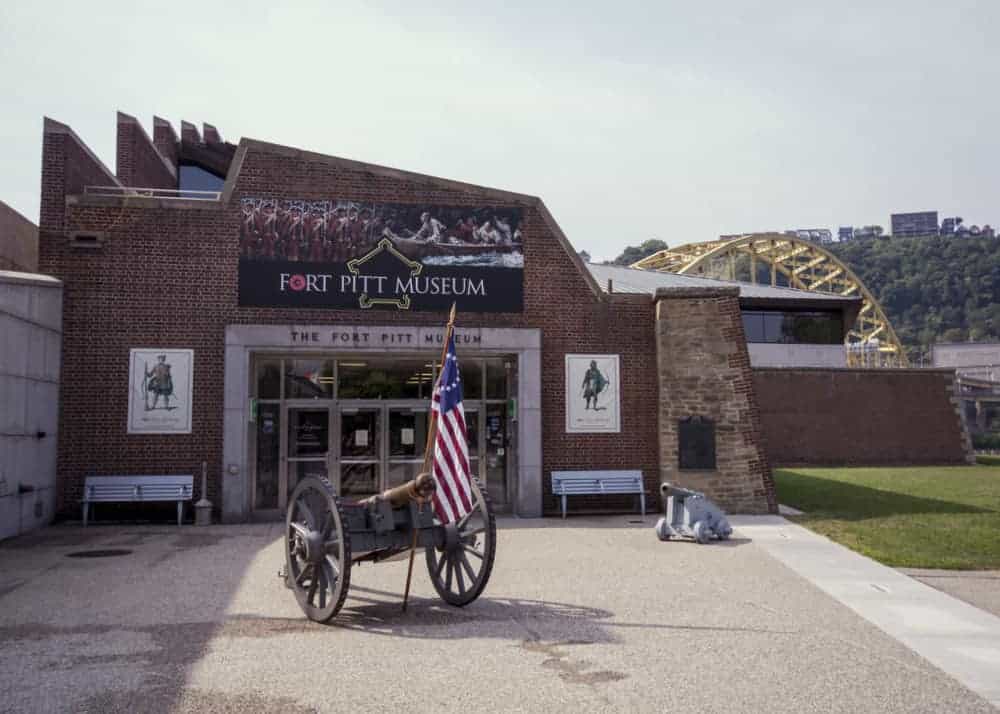 After lunch, I recommend picking one of the great museums in and around downtown Pittsburgh depending on your interest.
The Fort Pitt Museum is located within Point State Park and offers a great look at the history of western Pennsylvania, particularly the area's military history and how it impacted the United States.
This museum is on a portion of the fort's former footprint does a great job highlighting the European exploration and settlement of the region, as well as covering the Native American history in western Pennsylvania.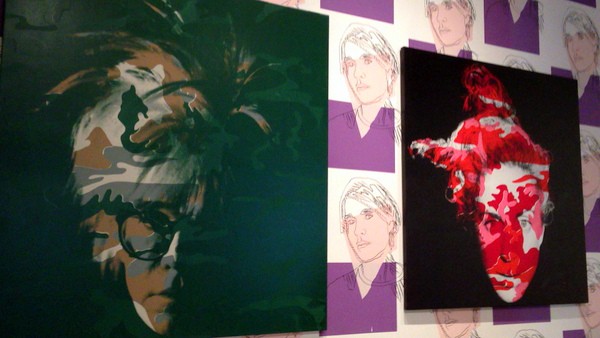 If you love art, the Andy Warhol Museum is another great choice. Located on the North Shore, just across the Allegheny River from downtown Pittsburgh, this museum is the largest single-artist museum in the United States.
In the museum, you'll find hundreds of Warhol's original pieces ranging from his commercial work to his more avant-garde work. This is a great spot to learn about the life and art of this Pittsburgh native.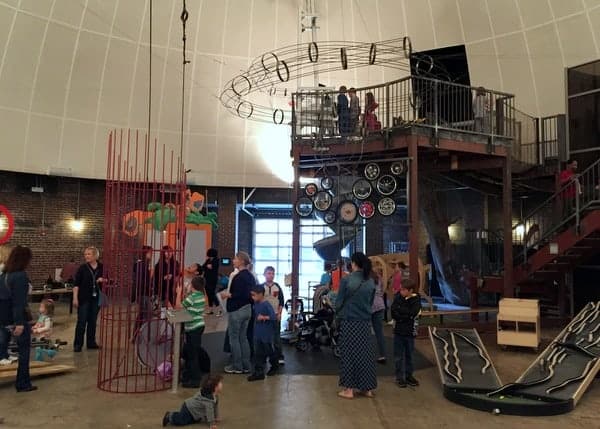 A third great option for your afternoon if you are traveling with younger children is the Children's Museum of Pittsburgh. This spot offers three floors of interactive activities that are a ton of fun for kids (and many that are also fun for their parents). This is, without a doubt, one of the best things to do with kids in Pittsburgh and one of the best children's museums in the region.
There are also many Pittsburgh elements mixed into the museum, so you can learn a bit more about the city's history while exploring this fun spot.
Walking Through Downtown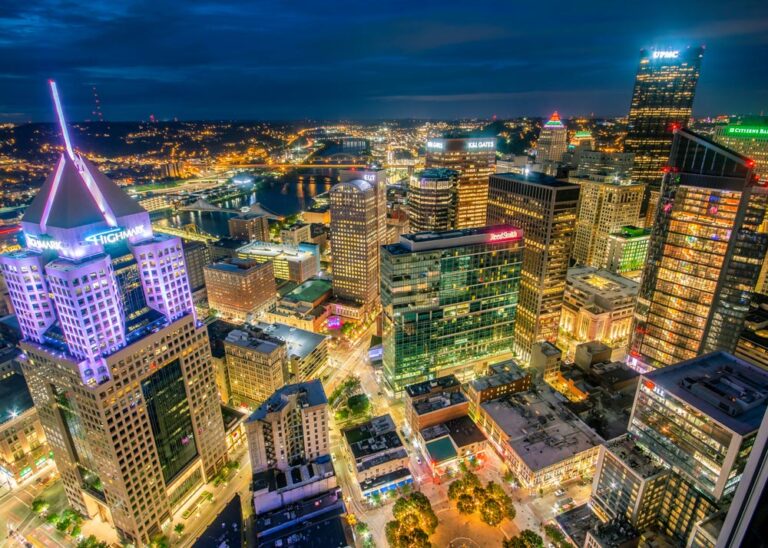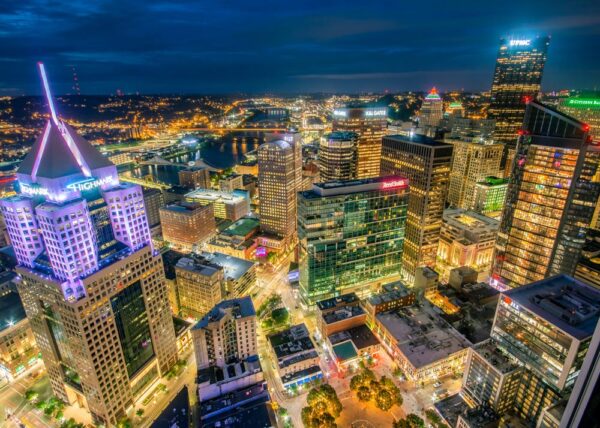 After you've had a chance to check out one of Pittsburgh's great museums, take some time to take a stroll through downtown Pittsburgh. This area of the city is quite beautiful and there are many great architectural gems to uncover.
Depending on which museum you visited earlier in the afternoon, the order that you visit spots may vary, so consider this more a listing of places to visit instead of an exact walking guide.
One spot that you definitely won't want to miss is Point State Park. This is Pennsylvania's most urban state park and is located on the spot where the Monongahela River and the Allegheny River form the Ohio River.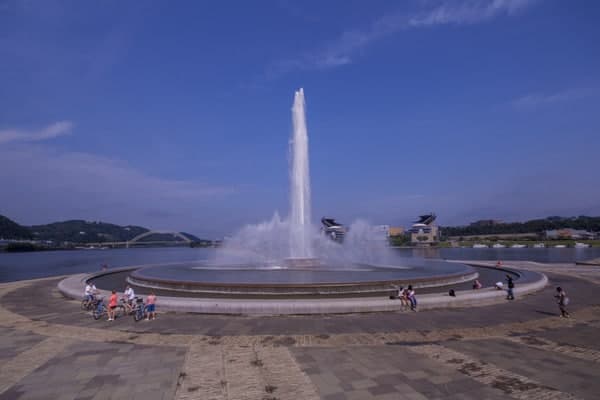 During the city's early years, there was a series of French and English forts here. Today, an outline of Fort Pitt can be seen, along with the Fort Pitt Blockhouse, the oldest existing structure west of the Allegheny Mountains. You also won't want to miss the great fountain at the confluence of the rivers.
Two other can't-miss spots are Market Square and PPG Place. Located adjacent to each other, these squares are a flurry of activity with many shops and restaurants located in and around this area. They are especially great spots to visit during the Christmas season in Pittsburgh.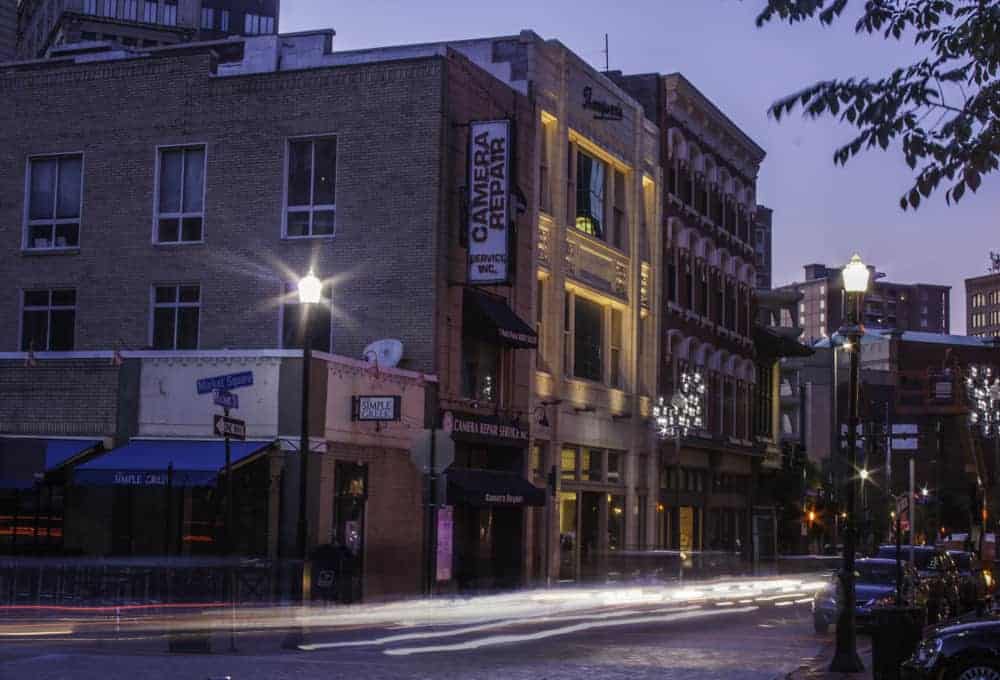 Leaving Market Square, head towards the Cultural District. This area is home to several historic performance venues that showcase a broad range of entertainment. The lights here after dark are fun to see, and it's also neat to watch as people in fancy clothes head in to see a show.
From the Cultural District, cross the Allegheny River on one of Pittsburgh's famous golden bridges.
My favorite is the Roberto Clemente Bridge (the most downstream of the three) as it provides great views of the city, and you can check out PNC Park, home of the Pittsburgh Pirates, and the Roberto Clemente Statue at the end of the bridge.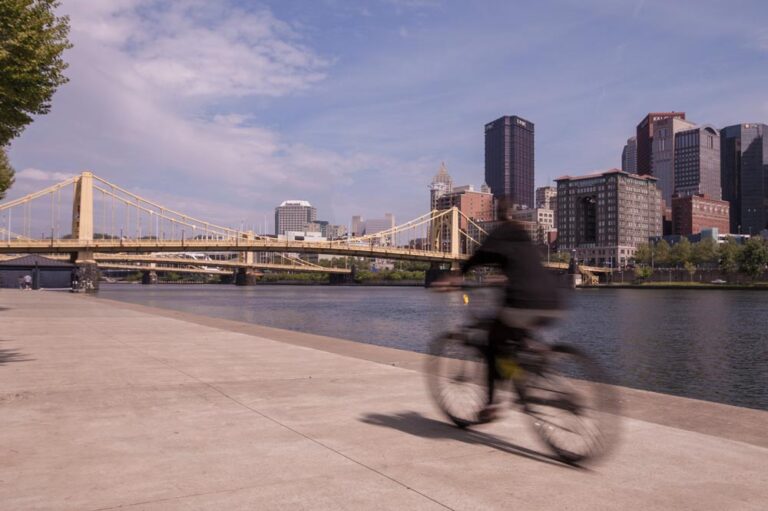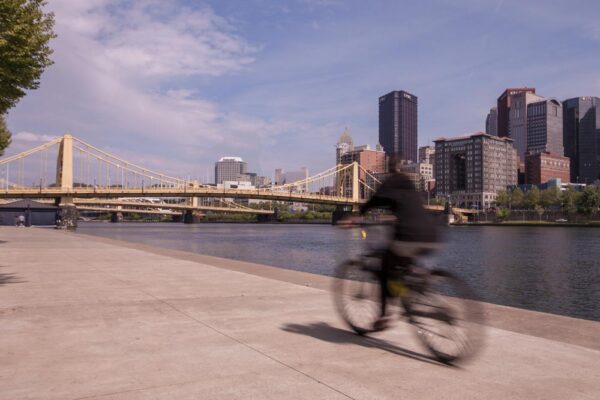 Once across the river, head down to the water level. This is the North Shore River Trail, a great walking and biking trail that stretches for several miles in each direction. The best views can be had by walking upriver. If you walk far enough, you might even reach the rather odd but tranquil statue of TV's Mister Rogers.
Dinner
Once you've walked up an appetite, it's time for dinner. While the area around downtown isn't the city's best restaurant area, there are still a few notable options here for a delicious dinner.
My top pick is Federal Galley. This is located on the North Shore near the Children's Museum of Pittsburgh and is a flat walk of about a mile from the downtown core.
Federal Galley is a food hall with a handful of different and rotating restaurants. This space is designed to be a launching pad for aspiring restauranteurs to try out new ideas and get feedback from customers without having to set up an entire restaurant.
However, don't think that the food here is second rate. It's often some of the best you'll find in the city.
If you are looking for something a bit more traditional, Gaucho Parrilla Argentina is a South American restaurant located in downtown Pittsburgh. Having moved here from the Strip District, this is a great spot to try delicious meat dishes that span a wide range of styles and prices. The sandwiches here are especially delicious.
After Dinner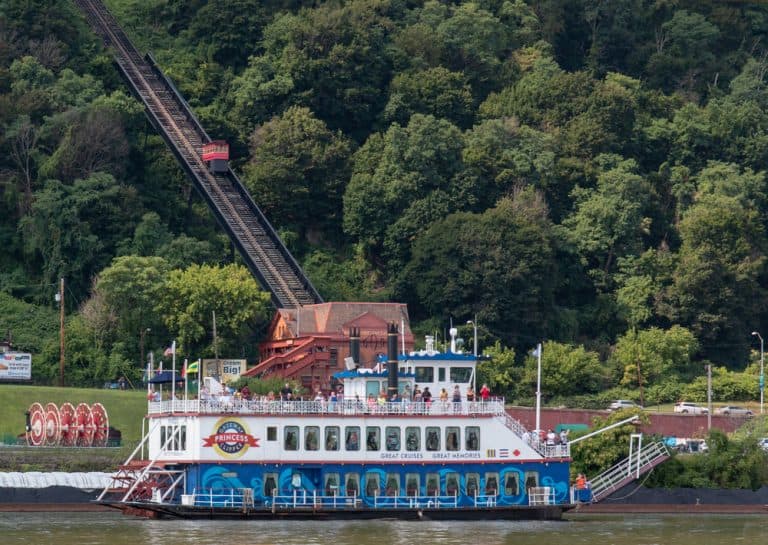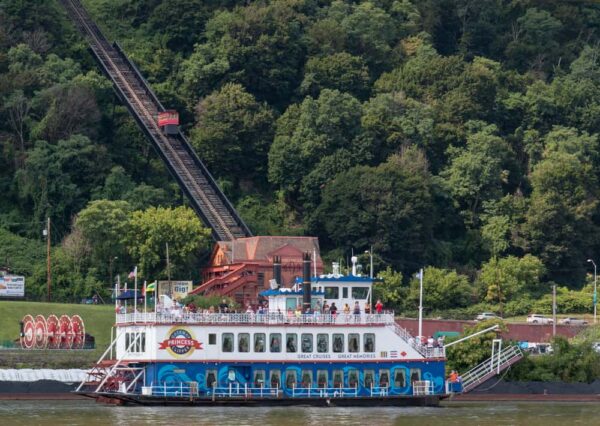 If you're still up for a bit of fun after dinner, there are a lot of great options in the city.
My first pick for those spending their first weekend in Pittsburgh is to take a ride on the Gateway Clipper. These sightseeing boats leave from a dock in Station Square and take you on an hour-long ride on all three of the city's famous rivers.
This is a great way to see the city from a whole new angle, and the provided narration offers a lot of great information about Pittsburgh's history.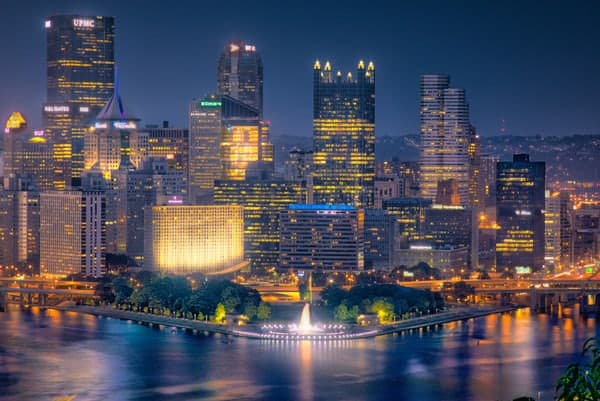 Another great option is to take a ride up to the West End Overlook.
While Mount Washington gets most of the love, the view from this overlook is nearly as good, and is, in fact, favored by some residents and visitors. It makes a great way to cap off day two of your Pittsburgh itinerary and is one of my favorite places to take photos in Pittsburgh.
Day 3
Breakfast
If you're looking for a hearty way to start off the last day of your weekend in Pittsburgh, look no further than Pamela's Diner. This local institution has been serving one of the city's best breakfasts for more than 50 years and has six locations in and around the city.
While you could have enjoyed them in the Strip District on your second day, I recommend saving Pamela's for day three and going to their location in Pittsburgh's Oakland neighborhood. Since you'll be spending the rest of your day here, this is the perfect place to start your day. Just make sure to arrive early as there is often a wait.
If you are looking for something a little faster or less hearty, Redhawk Coffee is a great choice. While the primary focus here is on their excellent coffee, they also offer a few food options that are perfect for a light breakfast.
Morning Options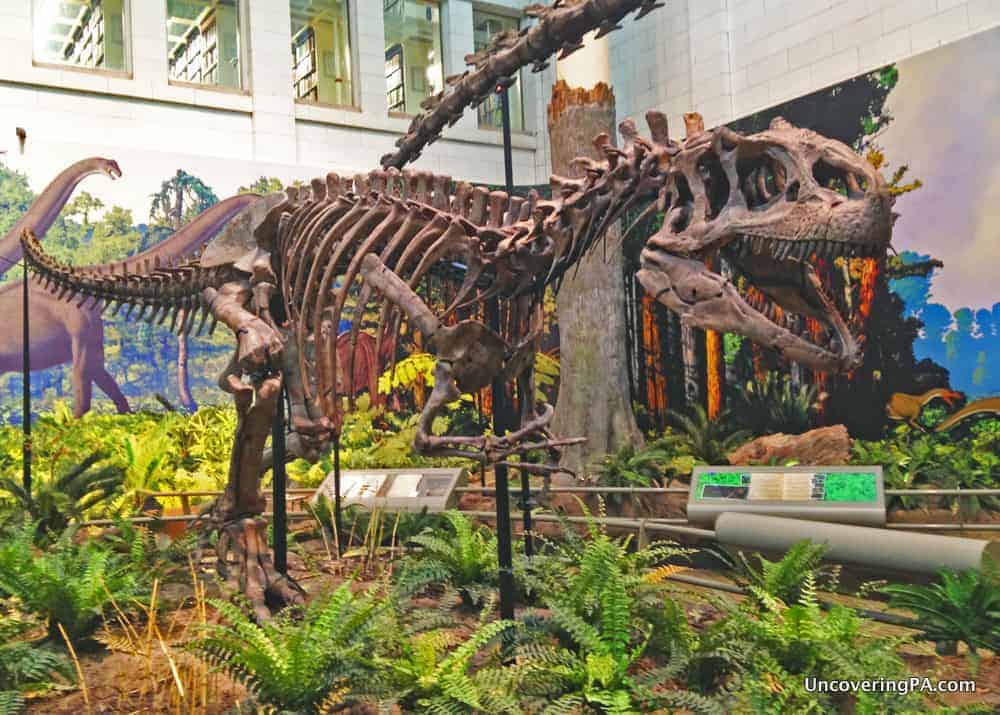 For your last morning in the city, I recommend enjoying one of the great attractions in Oakland. This neighborhood is the home of the University of Pittsburgh and Carnegie Mellon University, so there is always a lot of activity going on here, and there are some fun spots to visit as well.
My top pick for the area is the Carnegie Museum of Natural History and the Carnegie Museum of Art. While these are technically two different museums, they are connected together and a single ticket provides admission to both spaces. Depending on your interests, you can spend more time in one than the other or split it equally.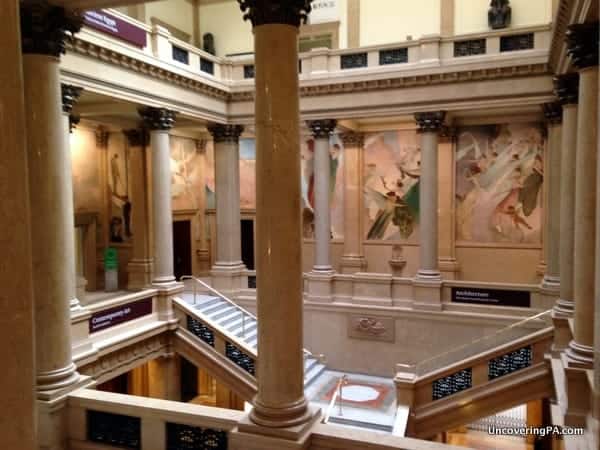 The Carnegie Museum of Natural History is one of my favorite museums in Pennsylvania and features everything from an incredible collection of dinosaur fossils to gemstones and anthropological exhibits about different cultures around the world.
The Carnegie Museum of Art covers a wide breadth of artistic styles, including some of the strangest art displays I've ever seen. However, if you love art, there is definitely something for everyone in this space.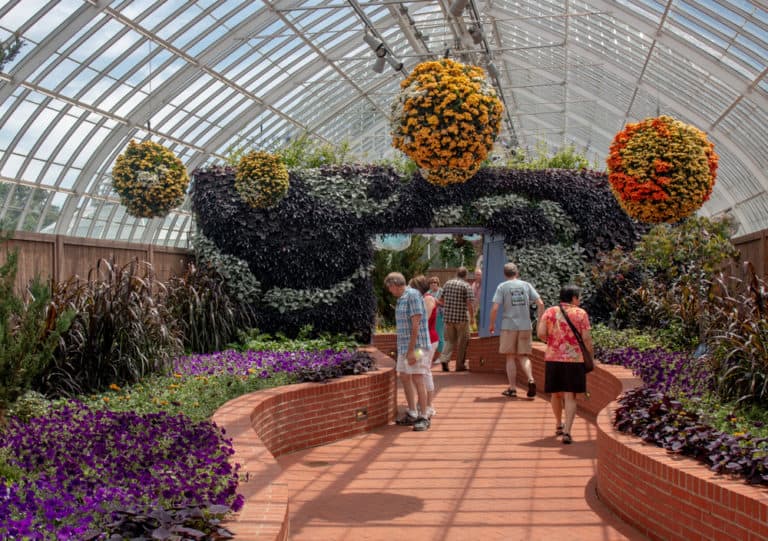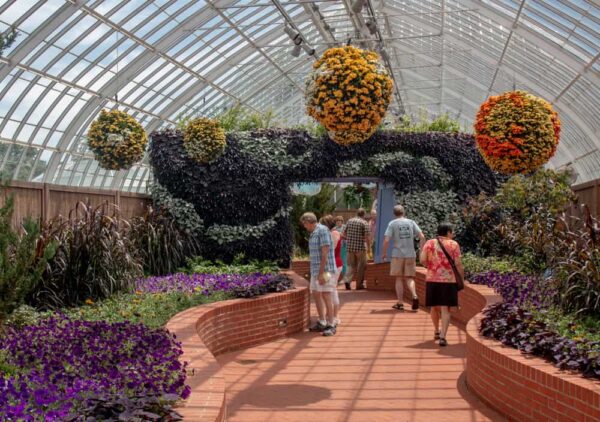 Another great option for your morning is Phipps Conservatory. This botanical garden was first opened in 1893 and features 14 indoor and half a dozen outdoor gardens. Each garden is set up with a different theme, creating many incredible botanical spaces to explore.
There's even a children's garden that's perfect for families with young kids.
If you'd rather do something free in Pittsburgh, Schenley Park is a great choice. This nearly 500-acre park features several miles of hiking trails, a large lake, and many great statues and monuments.
There's also a great view of downtown Pittsburgh from the park.
Cathedral of Learning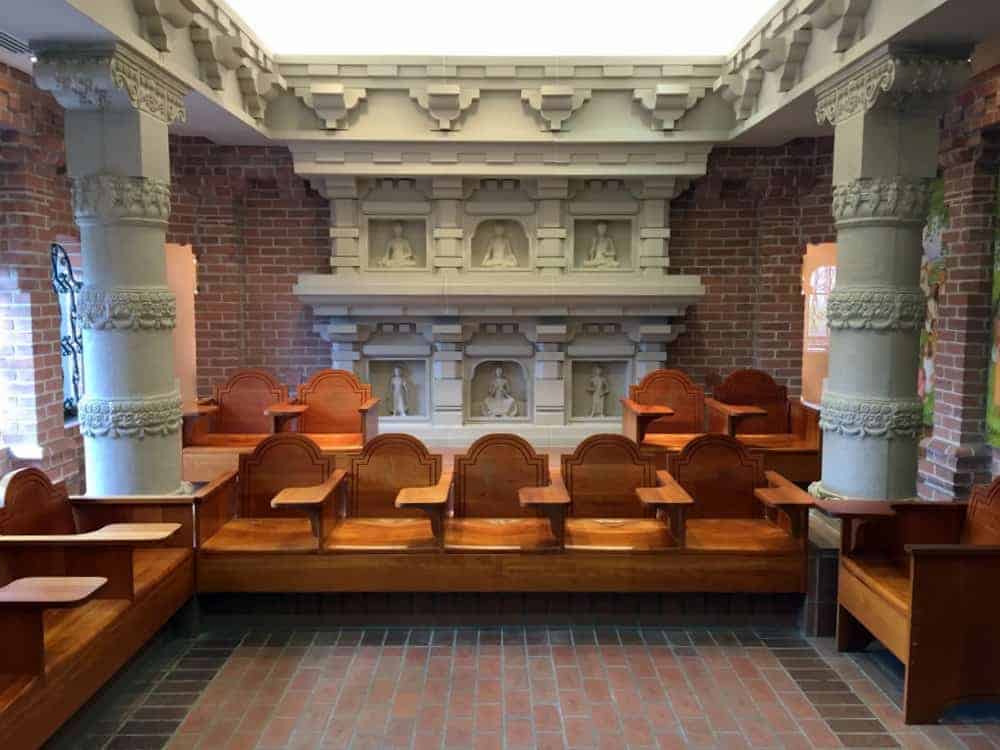 The Cathedral of Learning is the perfect spot to end your visit to Pittsburgh.
Located on the campus of the University of Pittsburgh, this is the tallest educational building in the western hemisphere, and the views from the top-most accessible floor are quite good. However, the view is not the main draw here.
Instead, it's the 31 Nationality Rooms that are the star of this beautiful building (Don't miss the main lobby area when visiting).
Located on the first and third floor, these working classrooms are designed to resemble nearly three dozen different cultures from around the world that have impacted Pittsburgh. The rooms were built by each cultural community and truly offer an incredible look into each of these countries.
If you have more than a weekend in Pittsburgh…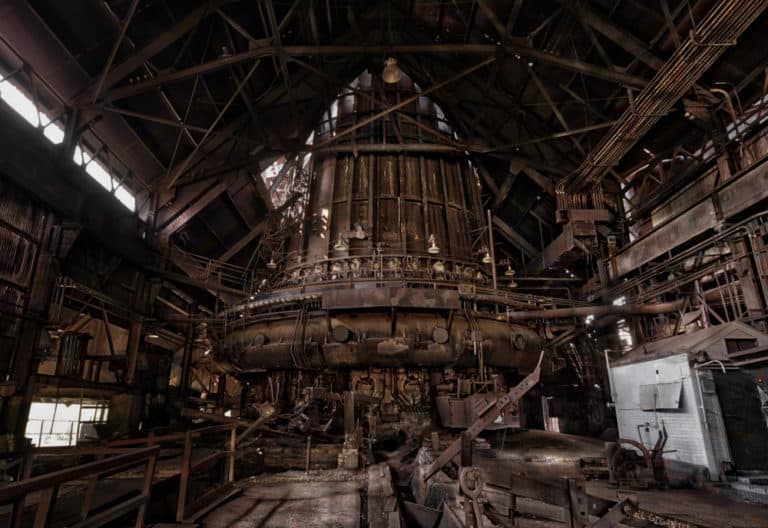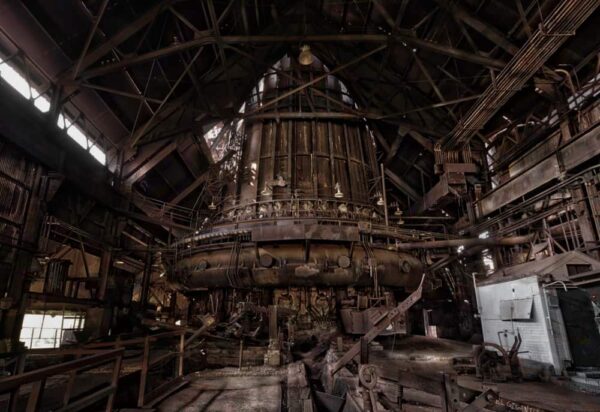 It should probably come as no surprise that what's listed above is only a very small sample of the many amazing spots to visit in and around Pittsburgh. If you have a bit more time to explore this corner of the state, here are a few more spots I recommend checking out (in addition to all the places above).
Randyland – Randyland is the work of local artist Randy Gilson and is one of my favorite spots in Pittsburgh. Gilson has transformed his home and yard into a whimsical kingdom filled with bright colors and things found around the neighborhood. If you're lucky, Randy might even be there to greet you.
National Aviary and the Pittsburgh Zoo – The National Aviary and the Pittsburgh Zoo are actually two separate attractions, but since they are both animal related, I thought I'd include them. If you are itching to see some of the world's most beautiful animal species, these are spots that you won't want to miss.
Carrie Furnace – The historic Carrie Furnace was once part of the Homestead Steel Works. Today, only this small part of the facility remains and tours are offered for those that want to learn more about the history of steelmaking in western Pennsylvania.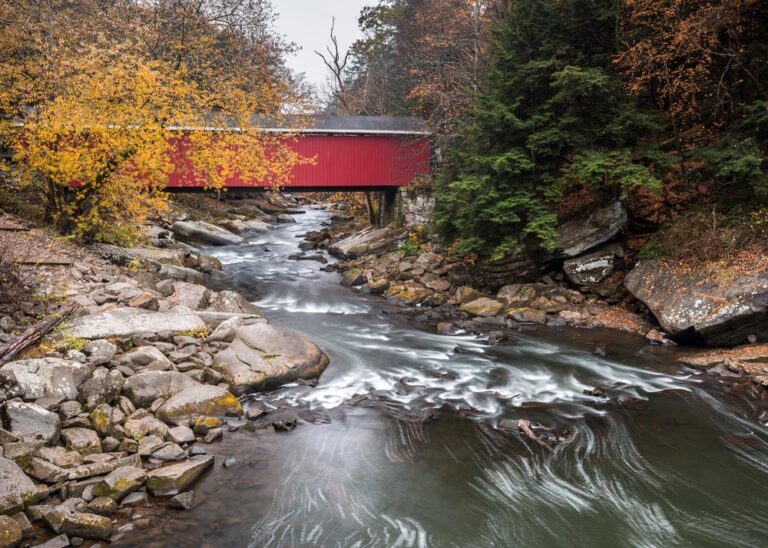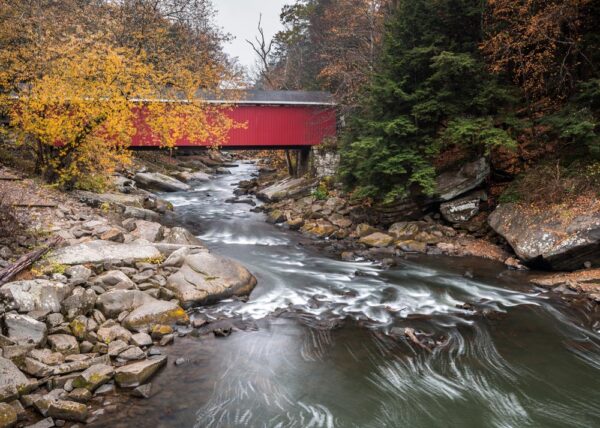 McConnells Mill State Park – McConnells Mill State Park is located about 40 minutes north of the city and is one of the most beautiful state parks in Pennsylvania. It's located along Slippery Rock Creek and features some great waterfalls and an incredible covered bridge.
Ohiopyle State Park – Located approximately 90 minutes southeast of Pittsburgh, Ohiopyle State Park is worth the trip to see its many beautiful waterfalls and to hike its fantastic hiking trails. It's also near two Frank Lloyd Wright homes: Fallingwater and Kentuck Knob.
Have you spent a weekend in Pittsburgh? What were your favorite things to do?
Looking to explore more of Pennsylvania? Check out our itinerary for your first weekend in Philadelphia, our Pennsylvania Bucket List, and our favorite small towns in PA.