Disclosure: This article may contain affiliate links. We will make a small commission from these links if you order something at no additional cost to you.
If you're in western PA and love the outdoors, you're in luck because there are many great parks in the Pittsburgh area. And, within these parks lie some hidden gems, including a small waterfall in Settler's Cabin Park.
Settler's Cabin Park is located in Allegheny County to the west of downtown Pittsburgh. This 1,600-acre park features a wave pool, dog park, historic cabin, and several miles of hiking trails.
Along one of the park's trails, you'll find a small waterfall, which is a great destination for those that love hiking and are looking for beautiful waterfalls near Pittsburgh. While the hike to the waterfall isn't long or difficult, it's a beautiful walk that's worth seeking out if you're in the area.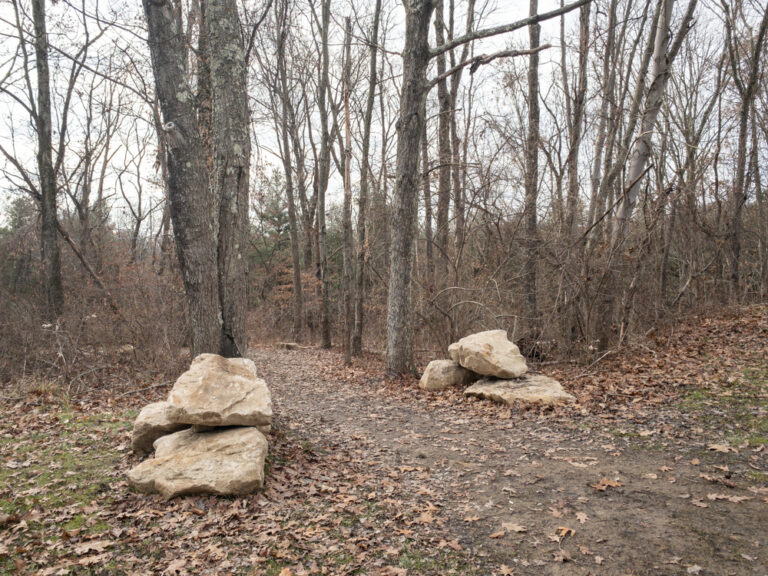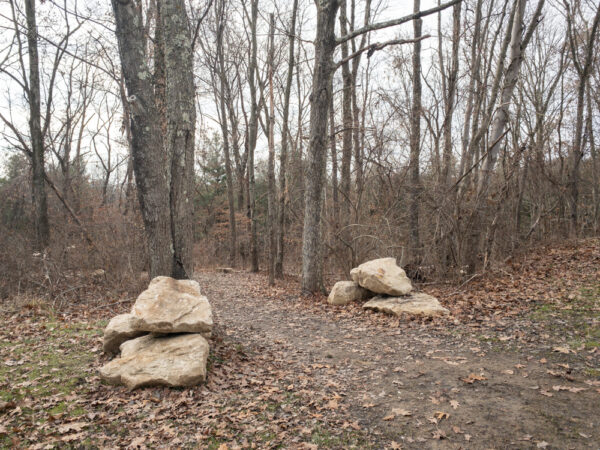 To reach the waterfall in Settler's Cabin Park, park at the end of Tepee Dr near the dog park. This can be found at the following coordinates: 40.424267, -80.157064.
From this large dirt lot, look for the obvious trailhead marked by two large rocks. This is the start of the Waterfall Trail, a half-mile-long trail that will take you to the waterfall.
The trail is relatively easy, though there are a few hills that you have to descend that can be slippery when they get wet. I also encountered a rather incredible mud bog that consumed an entire portion of the trail when I visited in late 2019. In fact, it was so muddy that I nearly lost my shoes to the mud on several occasions.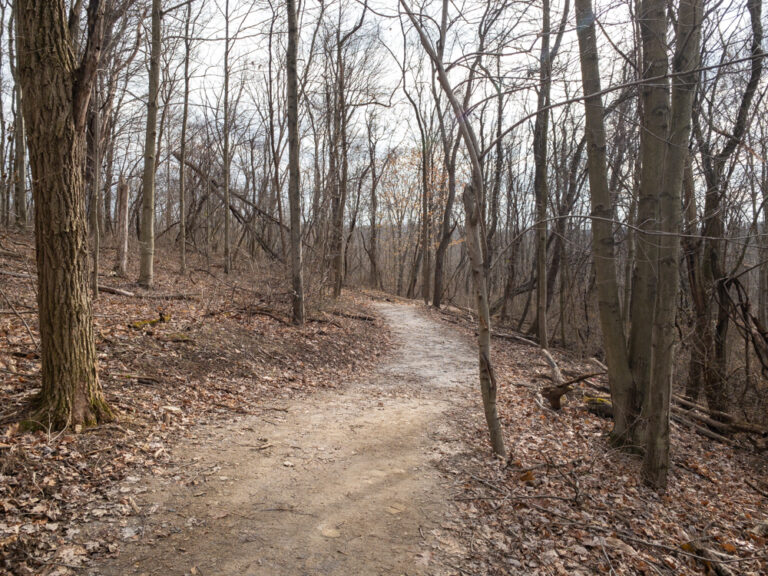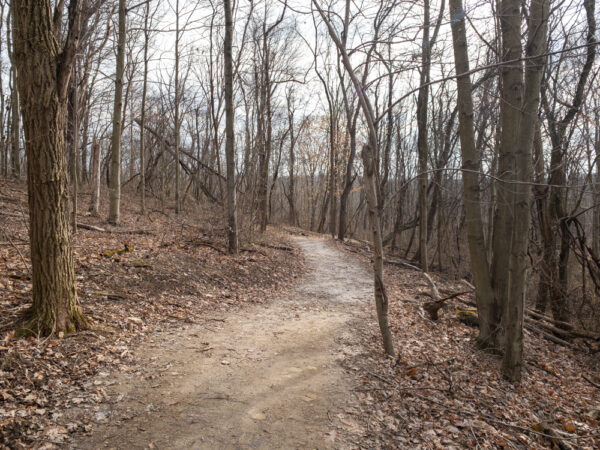 Fortunately, I believe that some slight changes have been made to the trail's surface, so this hopefully won't be an issue going forward, but make sure you have good footwear when tackling this trail just in case.
Finding the Settler's Cabin Park waterfall is pretty straightforward as the trail heads almost right to it. Just make sure to stay straight at the four-way trail split shortly after leaving the parking area.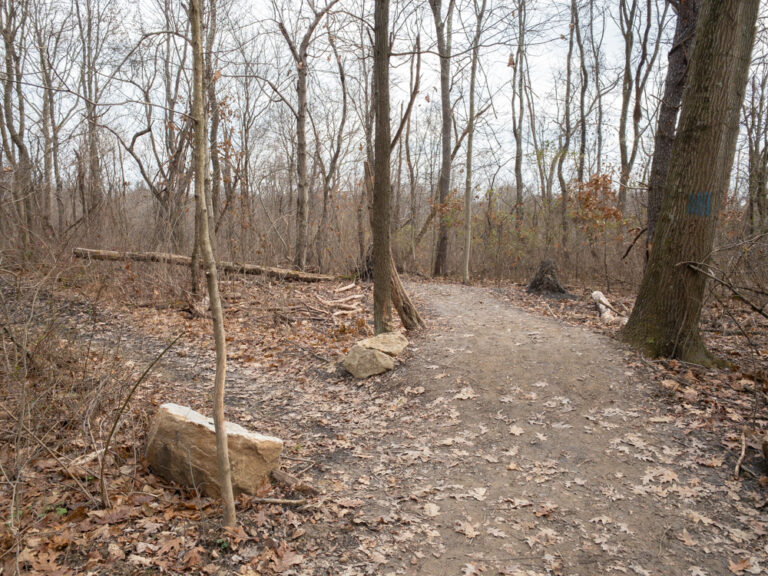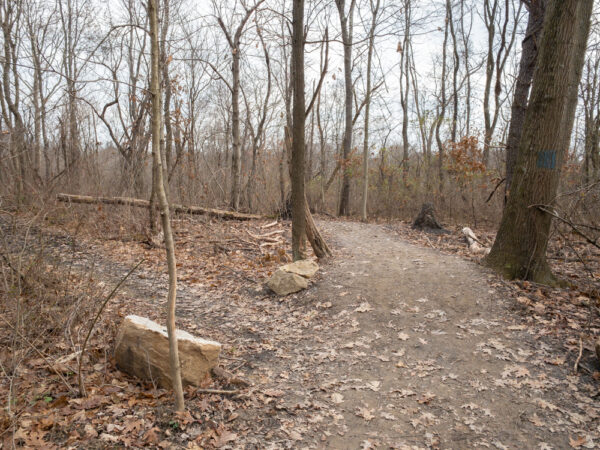 Once you reach the top of the waterfall, the official trail ends, but there is an obvious path down to the base of the waterfall.
The waterfall here is only about 4-5 feet tall but since it's a plunge waterfall, it still looks quite beautiful when it's flowing reasonably well. I believe that this stream is known as Pinkerton's Run based on some of the park's auxiliary information that was pointed out to me by a reader.
Adjacent to the waterfall is a picnic table, which makes this a great spot to take a break or even enjoy a snack. Just make sure you pack out all of your trash when you leave.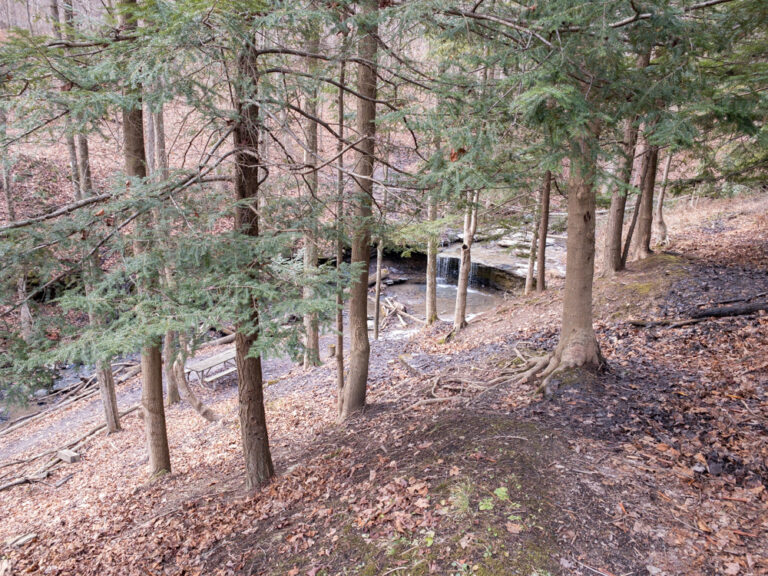 Once you are done enjoying the waterfall, you could opt to take one of the other trails in the park for a longer hike, but I chose to simply retrace my steps back to my car.
All told, this hike was about a mile in length to the base of the waterfall and back to my car and, while it wasn't overly difficult, there was a 200 or so foot elevation change in the hike, so it does provide a bit of a workout hiking in and out.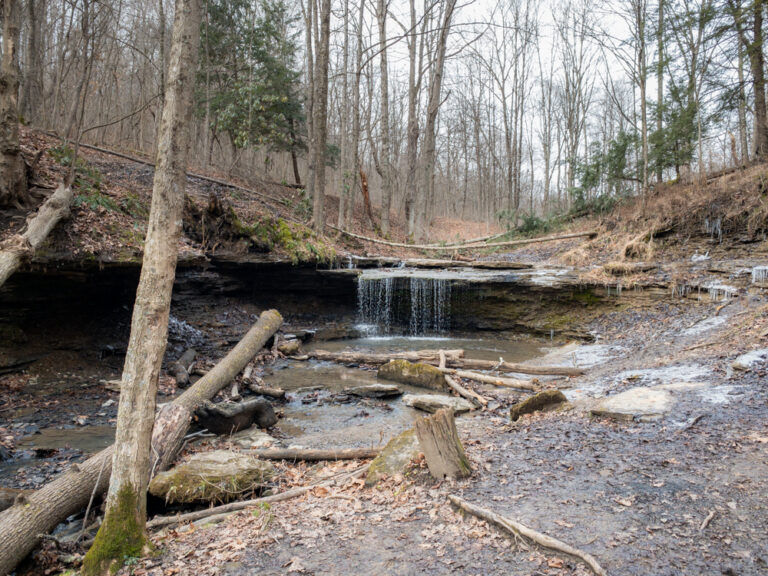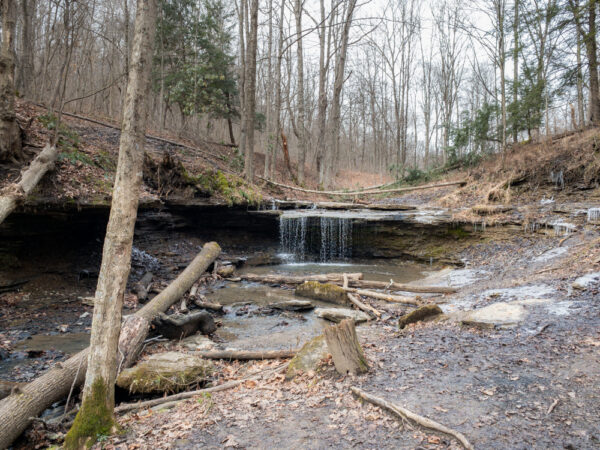 Ultimately, while the waterfall in Settler's Cabin Park is far from the biggest PA waterfall, it's a beautiful and scenic spot that makes a great destination for a short hike in Allegheny County.
If you're looking for something to do in this part of the state, this is definitely a neat little hike to add to your Pittsburgh itinerary.
Find out more about visiting Settler's Cabin Park and find a trail map on the park's website.
Looking for even more places to visit nearby? Check out Fall Run Falls, the covered bridges of Washington County, and the Civil War Room at the Carnegie Library.
[Click here for information on how to use the coordinates in this article to find your destination.]