Disclosure: This article may contain affiliate links. We will make a small commission from these links if you order something at no additional cost to you.
Tucked away in a corner of State College's Beaver Stadium, home of Penn State football, is the Penn State All-Sports Museum. This museum covers all 34 sports that have been varsity sports since the school was founded in 1855.
When I was invited to check the museum out, I wasn't entirely sure what I would think about it. Despite being a sports fan, my lack of Pennsylvania pedigree means that the allure of Penn State's sports has largely eluded me. However, I found the Penn State All-Sports Museum to be quite interesting. Of course, if you love the school's sports, you will definitely enjoy this museum, but even the average sports fan can find several really interesting nuggets inside the museum.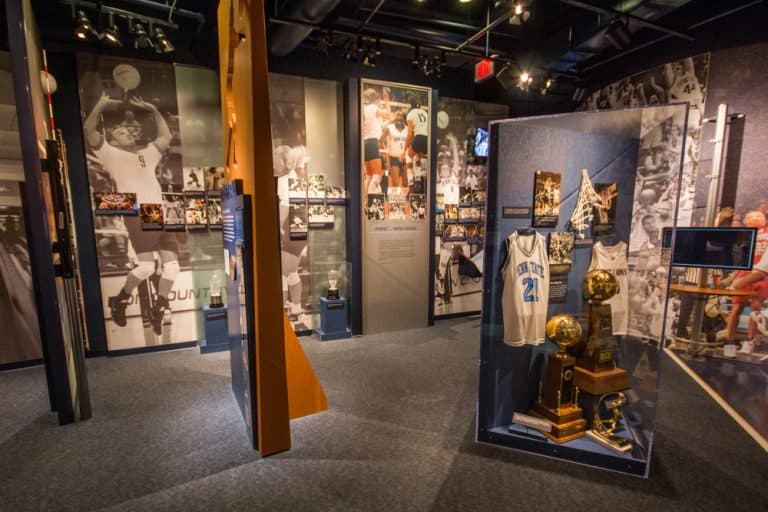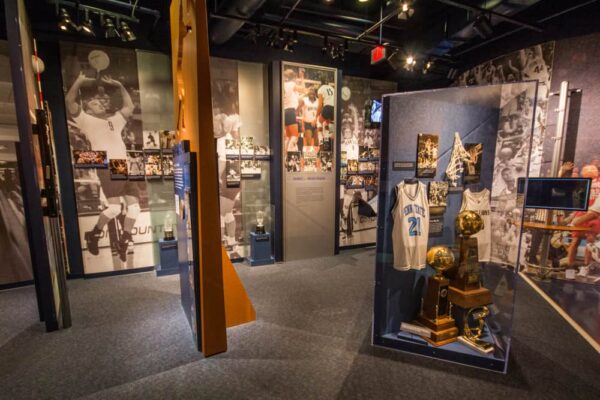 Visits to the Penn State All-Sports Museum start on the second floor. There is a nicely done temporary exhibition space that, as of the summer of 2017, is showcasing a display about the Penn State athletes that fought and died in World War 1.
Adjacent to this temporary exhibition space is one of the highlights of the museum: the Nittany Lion. It is said to be the last eastern mountain lion killed in Pennsylvania when it was shot in Susquehanna County in 1856. Today, it serves as a symbol of the university and also as an interesting scientific specimen as it's the only known example of an eastern mountain lion that's still in existence.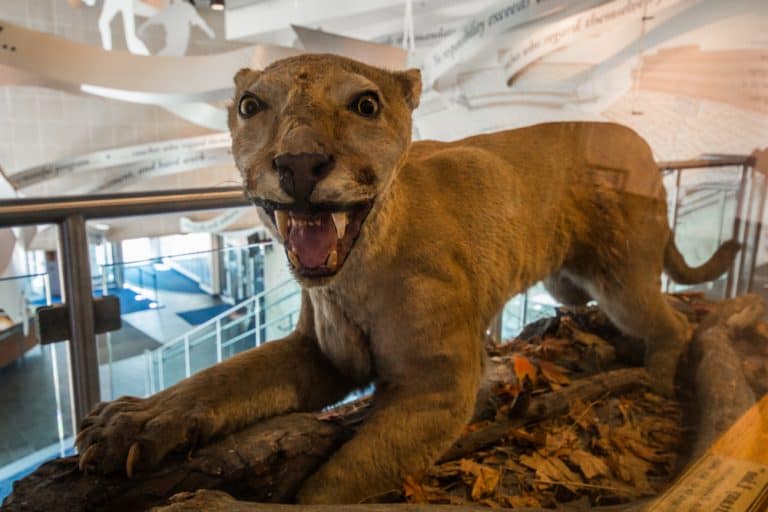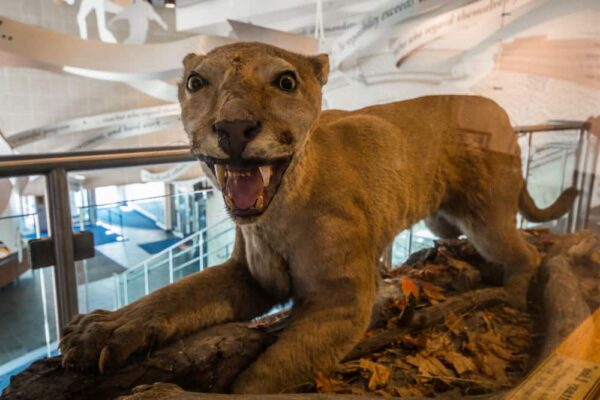 The heart of the museum features displays on the sports that have been played at a varsity level at Penn State. These include 31 active sports and three that are no longer part of the program: boxing, bowling, and rifle.
Upstairs, the museums covers all of the indoor sports. These include popular sports like basketball, wrestling, and the university's newest varsity sport: hockey.
At each area, there is information about some of the sport's recent and historic accomplishments. Since the museum works with the different coaches on their sections, which are often used as recruiting tools, each sport's section is a little different. However, they usually have equipment used in recent years and sometimes by notable alumni. They also tend to have information about recent seasons, especially when those have been successful.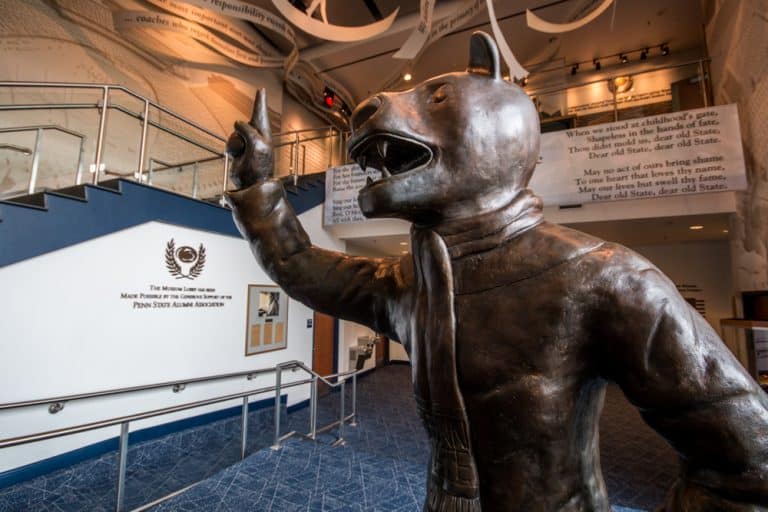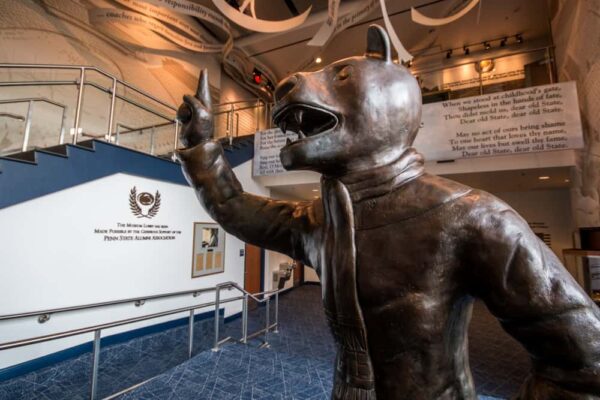 Scattered throughout the museum are also mementos that will interest any sports fan. These include info on Olympians that have hailed from Penn State, including the 1952 gold medal for Steeplechase, the only individual gold medal won by a Penn State athlete.
Other interesting awards on display include the third-place trophy that the men's basketball team won in 1954 and their NIT championship trophy from 2009.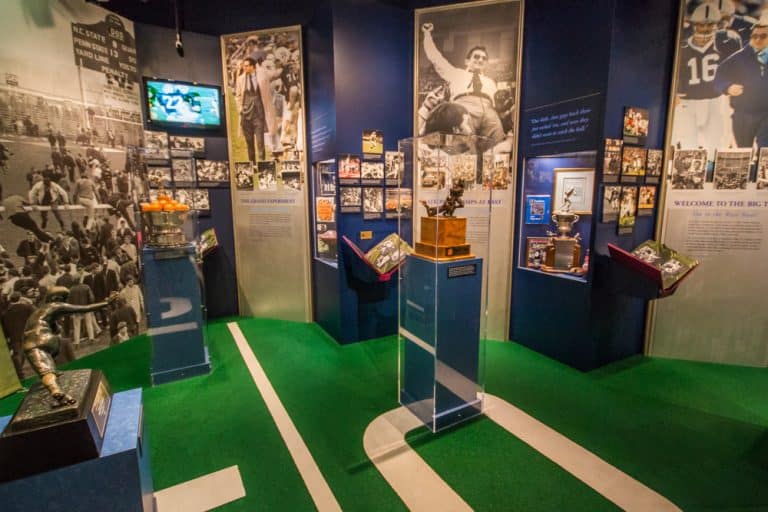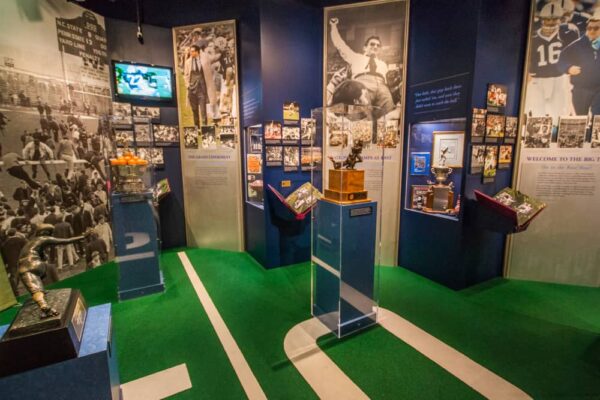 Downstairs, the Penn State All-Sports Museum covers the university's outdoor sports. They include baseball, track and field, field hockey, and, of course, football. Items of interest in this section of the museum include a 1909 baseball jersey and several Olympic medals.
Unsurprisingly, the section for Penn State football takes up the most room of any sport in the museum. The museum honors the team's winning tradition and features mementos from their history.
Highlights of this section include the Heisman trophy won by John Cappelletti in 1973. Since this is an extra school copy trophy, it is not only on display, but also available for visitors to touch and get photos with.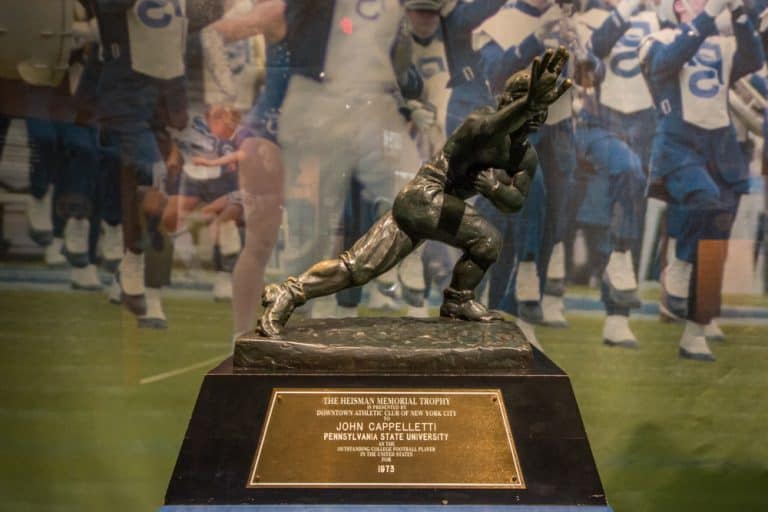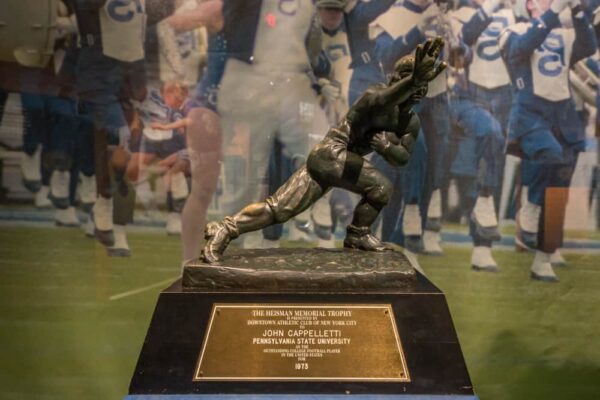 Also on display, but behind glass, are rings and trophies from the school's bowl game wins. These include rings from the 1982 and 1986 championship, the 1987 Fresh Bowl trophy, and the crystal football from the team's 1986 national championship. Even as someone who isn't a college football fan, it was neat to see these trophies on display.
Before leaving, make sure to take in the display case in the museum's first-floor lobby which features 77 different championship trophies that have been won by the school in various sports over the years.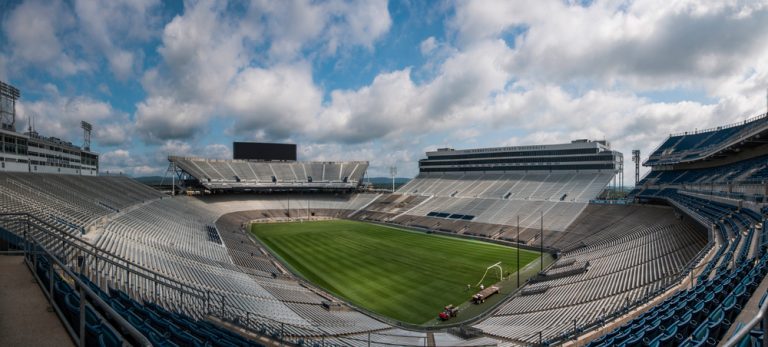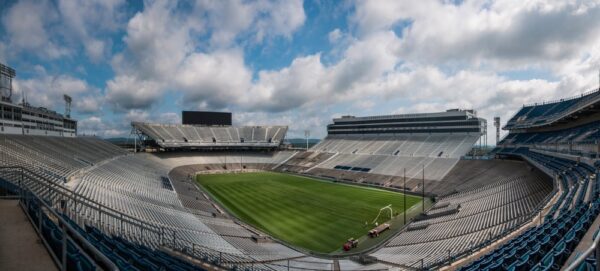 Also before leaving, see if you can be taken into Beaver Stadium. While not available during certain times, most of the time, museum visitors can take a quick peek inside the stadium several times each day. As the second largest stadium in the United States (and the third largest in the world), it's impressive to see inside this beautiful stadium whether you are a fan of the team or not.
There are many fantastic things to do in the State College area that have no connection to Penn State's sports legacy, including some on campus like the Arboretum at Penn State. However, for those that want to learn more about the athletic history of the school, you won't want to miss the Penn State All-Sports Museum inside Beaver Stadium in Centre County, Pennsylvania.
Note: My visit to the museum was hosted by the site. However, the opinions expressed are my own.
---
Penn State All-Sports Museum
Hours: Tuesday-Saturday: 10am-4pm
Sunday: 12pm-4pm
Closed on Saturdays with home games if kickoff is before 3:30pm
Closed Monday-Thursday from January-March

Cost: Adults: $5, Children: $3

Website: GoPSUSports.com/Museum

Address: 1 Beaver Stadium
University Park, PA 16802
Located on stadium's southwestern corner
See map below for other area attractions.
---