Disclosure: This article may contain affiliate links. We will make a small commission from these links if you order something at no additional cost to you.
When you think of State College, there's a good chance that one thing comes to mind: Penn State football. And while the team is a big draw for the region, there are plenty of other great things to do in State College and the rest of Centre County.
Some of them, like the Penn State All-Sports Museum or the Penn State Creamery, are well known. However, others might be a bit of a surprise for even the most knowledgeable of residents and alumni. Here are my picks for 11 of the most surprising things you can do in State College and the surrounding area.
Tour a Cavern by Boat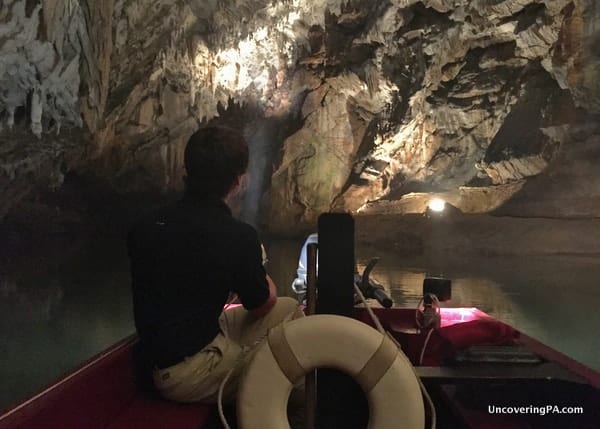 There are plenty of caverns in Pennsylvania, but there's only one that you can tour by boat. Located in Centre Hall, Penn's Cave offers fantastic tours of this beautiful, water-filled cavern. Boat tours travel through the cave and stop at a variety of interesting rock formations.
Along the way, the guide tells about the cave's history and throws in a few very corny jokes. Thanks for some engineering work done in the early 20th century, tours actually go outside the cave at its end and into the man-made Lake Nittanee, before returning back into the cave on the way back to the main entrance.
The experience of traveling through a cave in a boat is one that you can't get anywhere else east of the Mississippi River, so it's well worth checking out!
Read more about visiting Penn's Cave here.
Drink Craft Beer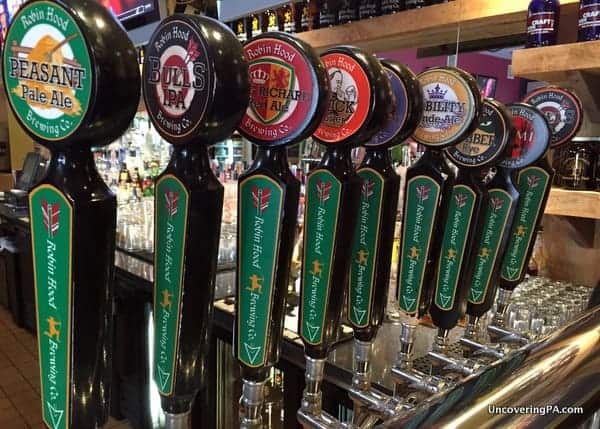 As a college town, you might think that State College is full of cheap beer. However, there are some really great craft beers that are made right in Centre County.
During my visit, I had a chance to taste a few beers from Robin Hood Brewing Company in Bellefonte. Robin Hood Brewing has only been around since early 2014, but they've come a long way and serve up some very flavorful brews. Especially popular are their bright, but not super hoppy IPAs and their stouts.
Robin Hood Brewing Company brews out of the Home D Pizzeria in Bellefonte, but also sells their beer out of the Home D location in State College. While you can't tour the brewery, if you're lucky, you might see the brewers at work behind the large glass windows in the bar.
If you're in the mood for even more breweries near State College, PA, Otto's Brewery and Happy Valley Brewing Company also put out some great beers.
See Christopher Columbus' Sea Chest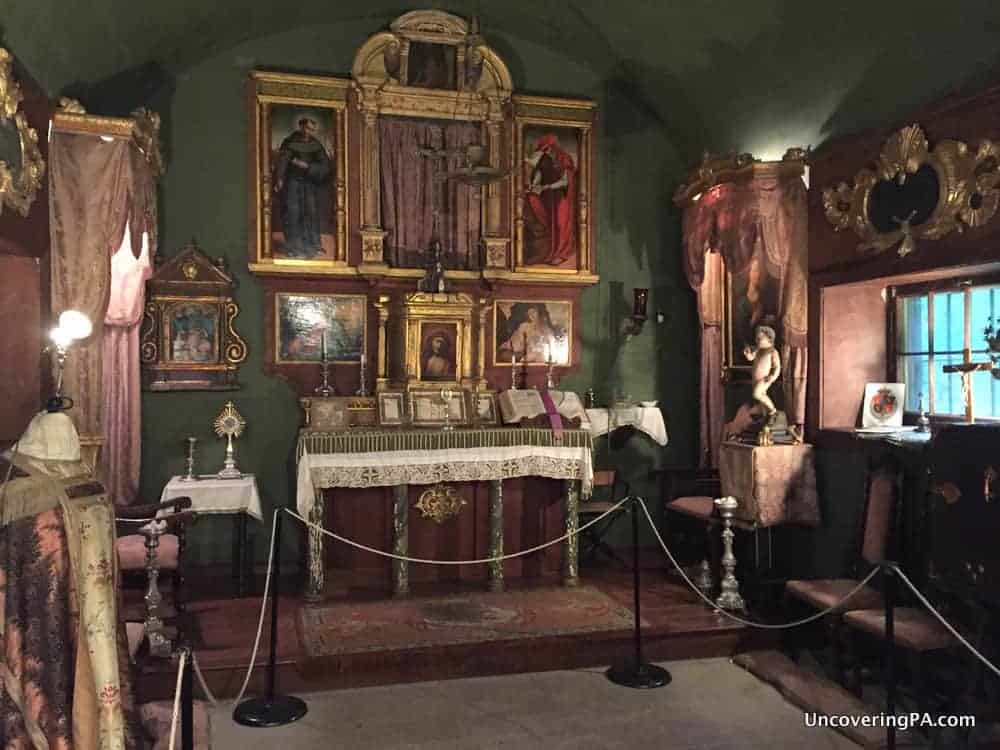 Of all the surprising things on this list, this one might be the most shocking.
Located in Boalsburg, the Columbus Chapel and Boal Mansion is home to some of the most priceless artifacts in all of Pennsylvania. Inside the two main buildings here are Christopher Columbus' Sea Chest, Crusade relics that are said to be from Jesus' cross, a lock of Napoleon's hair, and much, much more.
The truth of this place is stranger than fiction. Click here to read to whole story and find out what else is hiding out at this amazing place.
Take a Hike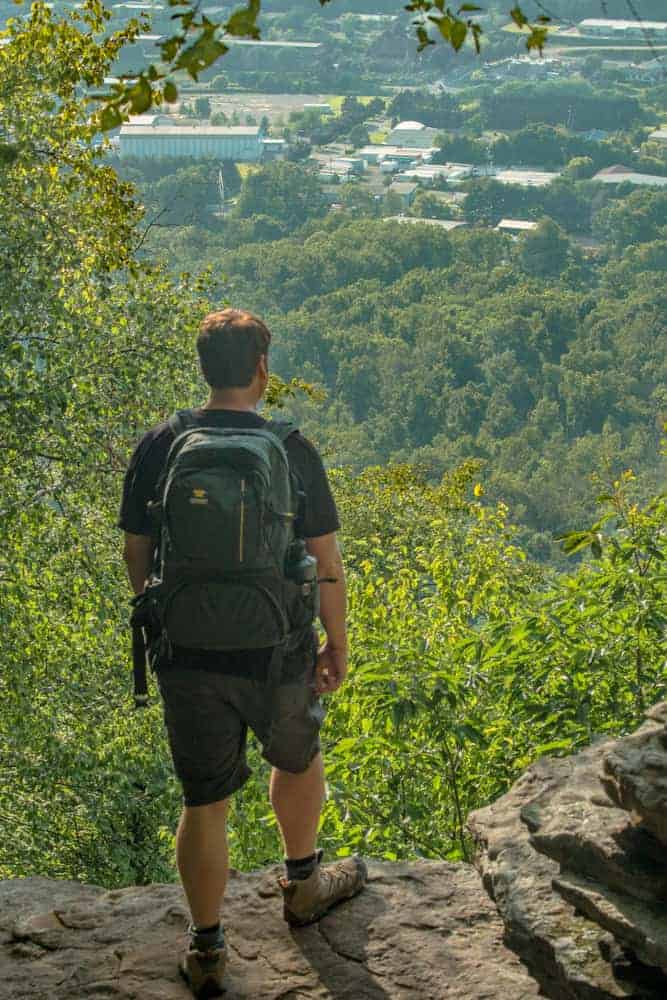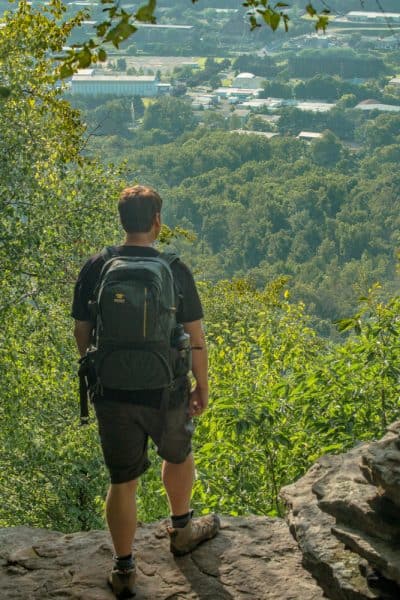 It's been said that if you haven't hiked Mount Nittany that you haven't been to State College. Mount Nittany is a mountain just outside of downtown and offers several miles of hiking trails in State College for those looking to explore the outdoors.
After a steep climb to the top, the trails meander along the ridgeline and offer spectacular views of Beaver Stadium, the Penn State campus, and the surrounding countryside.
Click the link to find out more about hiking Mount Nittany.
There is also great hiking in the Scotia Barrens.
Visit Stamp Collector's Heaven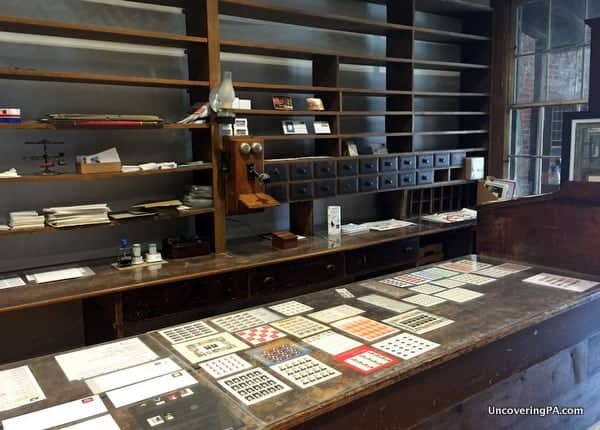 I will admit, not only did I not know the American Philatelic Society was located near State College, but I didn't even know what a Philatelic was. For those of you as uninformed as I, the American Philatelic Society is basically the stamp collecting society.
At their headquarters in Bellefonte, the American Philatelic Society has the largest collection of books about stamps. They also have exhibits related to the mail system and stamp collecting, including a complete post office that was built in the mid-19th century. They also have some of the world's rarest and most expensive stamps, and if you ask nicely, they might let you take a peek.
Marvel at World-Class Art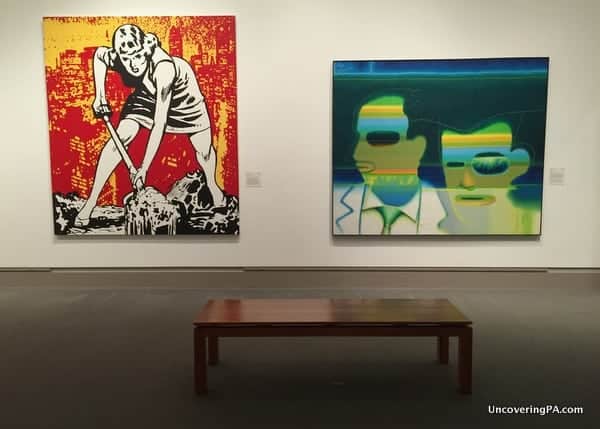 On the campus of Penn State's campus is the Palmer Museum of Art. This free-admission museum offers a small, but fantastic collection of art ranging from Asian ceramics to modern American paintings and is one of the top things to do in State College.
The museum doesn't feel at all like a typical college museum and instead feels more like something you'd expect in a large city. Of course, the high quality of the pieces on display help maintain this feeling.
Even as someone with only a passing appreciation for art, I very much enjoyed this museum. There was just enough to intrigue me without making me feel overwhelmed. This is definitely a fantastic destination for anyone looking for a little culture
See Two Great Waterfalls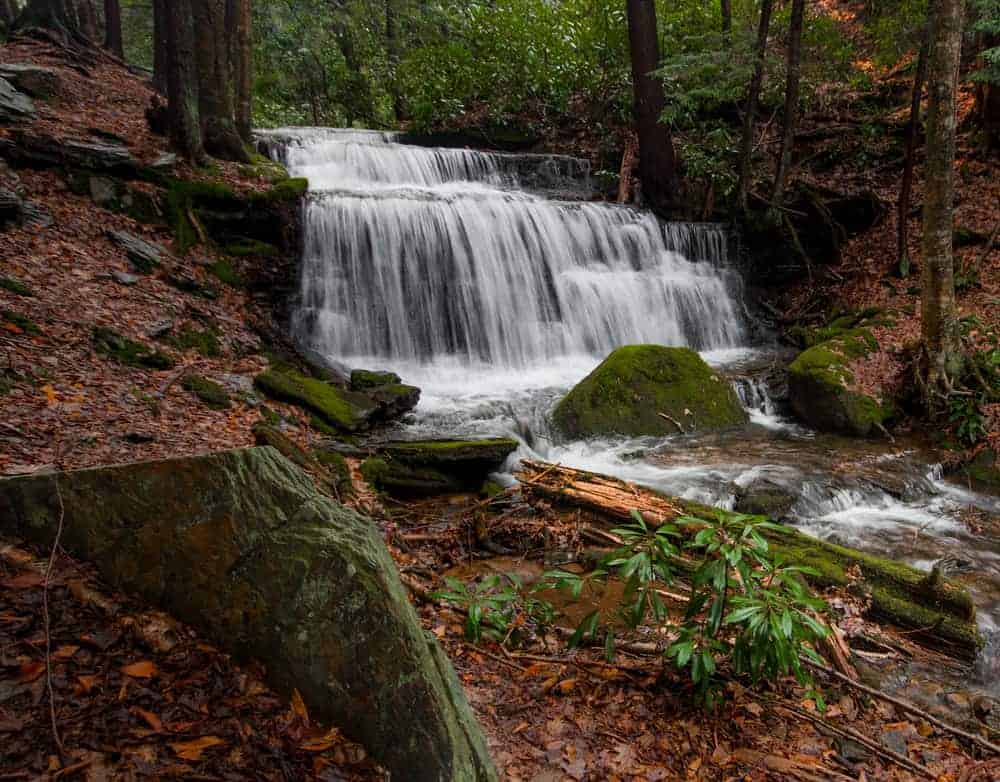 Located in northern Centre County's Sproul State Forest are Yost Run Falls and Kyler Fork Falls. These waterfalls are along the Chuck Keiper Trail roughly a mile and a half from the road. While Yost Run Falls is the bigger of the two, Kyler Fork Falls, which is located less than 100 yards away, is also well worth taking the time to see.
Find out more about these great waterfalls in our article about hiking to see them.
Sip Locally-Produced Coconut Rum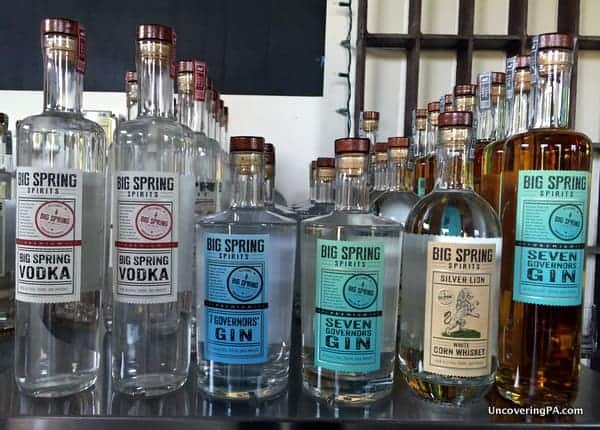 Distilleries are popping up all over Pennsylvania, but until I visited Big Spring Spirits in Bellefonte, I had yet to come across one producing coconut rum. That's right, Big Spring produces, among other things, a coconut rum that is quite delicious.
Big Spring Spirits is also the first LEED Certified distillery in the country, meaning that they make their spirits with a lot of attention put towards being friendly to the environment and using local products whenever possible.
Philip Jensen, the distiller at Big Spring, has clearly put a lot of attention into both the building and the products that he produces. Truthfully, I'm not a huge fan of spirits, but the ones at Big Spring Spirits are some of the best I've tried in Pennsylvania.
Explore a Beautiful Arboretum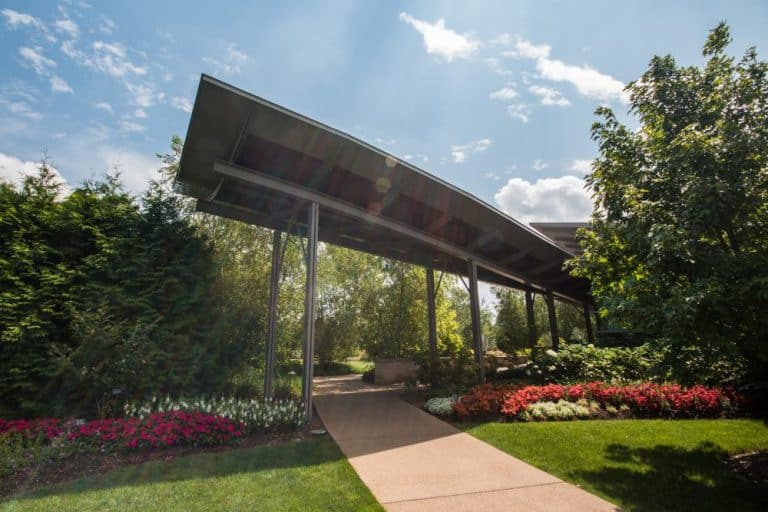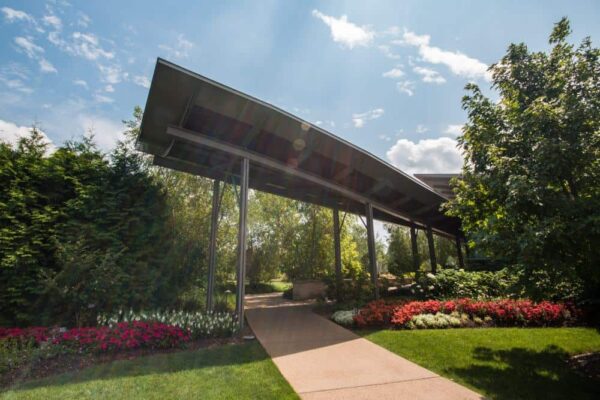 The Arboretum at Penn State is a beautiful group of gardens on the university campus. Nestled amongst the many buildings on campus, this manicured garden not only offers educational opportunities but is a great place to stroll.
Highlights of this free arboretum include a fantastic Children's Garden, the Tropical Grove, and the Overlook Pavilion.
Visit Pennsylvania's Largest Bog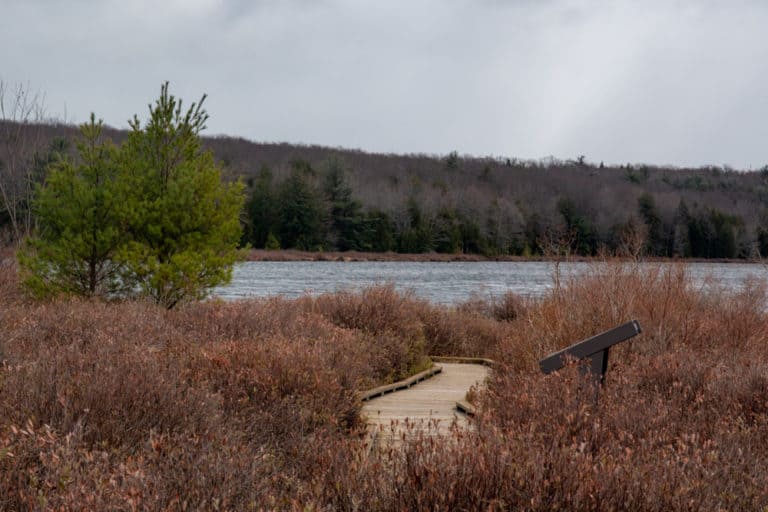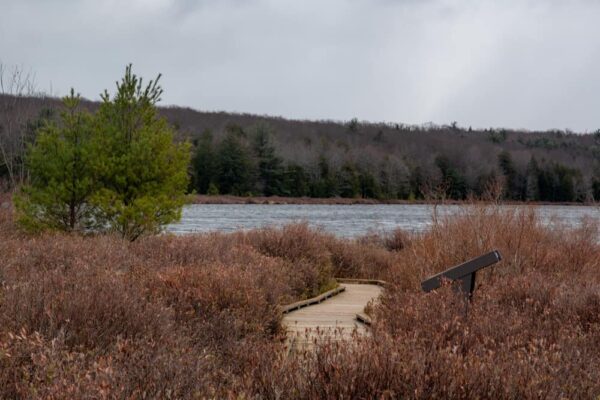 Located in Black Moshannon State Park is the largest reconstituted bog in Pennsylvania. This bog is home to unique plants and animals and is a fantastic place to go for a hike.
Several of the park's trails pass through this area and along the shores of the lake. This lake is unique in that the bog acts like a teabag and turns the water black thanks to the tannins in the plants.
Check out the Scenic Overlooks in Bald Eagle State Forest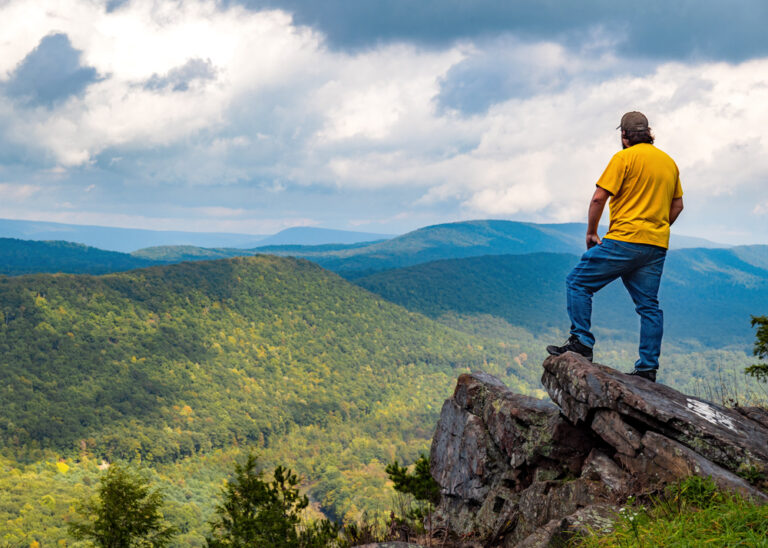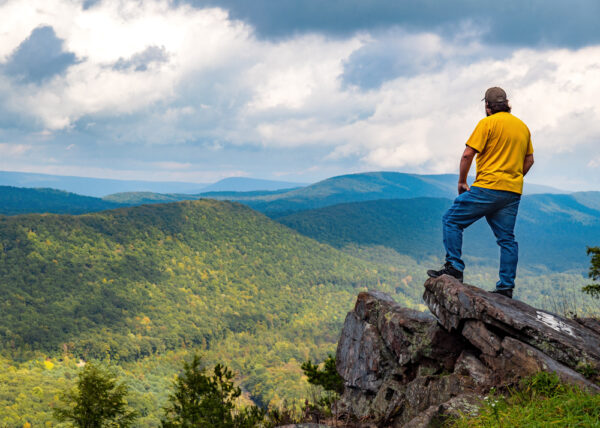 Bald Eagle State Forest in eastern Centre County is home to many great scenic overlooks, including many that you can drive right up to.
Of these, my two favorites are Bell's Majestic View and Penn's View, both of which offer incredible views to the north and can be reached without much difficulty.
Of course, these aren't the only scenic overlooks you'll find in this forest, and there are plenty more for adventurous travelers to find.
Note: My visit to Centre County was hosted by the Central Pennsylvania Convention and Visitor Bureau. However, the opinions expressed are my own.
Looking for more things to do in the area? Check out our favorite things to do in Blair County, PA.
See map below for other area attractions.