Disclosure: This article may contain affiliate links. We will make a small commission from these links if you order something at no additional cost to you.
If you're driving on Route 8 north of Butler, Pennsylvania, you might be forgiven for thinking you've come across a crashed spaceship on the side of the road. However, this "spaceship" isn't a spaceship at all. In fact, it's a B-2, or at least, it's built to look like one. In reality this odd-looking building is home to one of the most awesome toy stores I've ever visited, Playthings Etc.
From the outside, the slightly larger than life B-2 stealth bomber is pretty cool to look at, but once I stepped inside, I knew I was in for something really special.
If you've been reading this site for a while, you know that I don't really write about stores too much. In fact, this is only the second store in the whole state that I've ever written a review for (the first can be found here). So needless to say, I was quite impressed by the store.
Upon entering, I was enthusiastically greeted by several young workers who promptly asked me if I wanted to play a game with them. Inside Playthings Etc. it seems that basically every toy is out for customers to touch, feel, ride, and even play with. In fact, before I left, the workers got a visiting store rep in a business suit and me to play several fast-paced board games.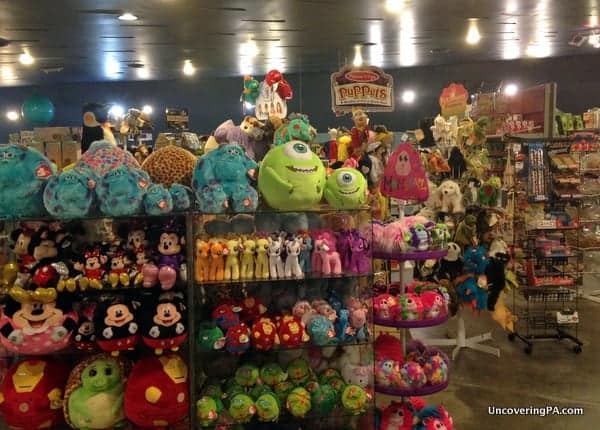 Walking through the aisles of the store, I was really impressed by the variety of toys that they had. While it might not be as large as your typical Toys"R"Us, the shop had a very nice selection of toys that was focused on things that are hard to find elsewhere.
Walking down the aisles, I rarely saw a toy that I had seen before, and when I did, it was something I remembered playing with as a child that I didn't even know was still made.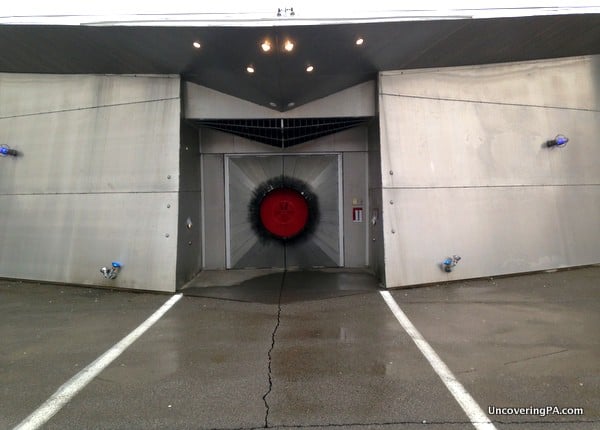 For those looking for big boy toys, the shop also has a large selection of remote control items, including some seriously high-end cars, helicopters, and even airplanes. And, when you inevitably crash your flying RC toy, the shop has an on-site repair facility to fix it.
Showing the store's commitment to letting customers try out toys, one of the workers took me outside and let me fly a helicopter drone that they have. If I'd had the money, I would have definitely walked out of the shop with one that day!
If you couldn't tell yet, I really loved the idea behind Playthings Etc. The building's cool exterior and awesome interior make it one of the coolest toy stores I've ever visited.
If you happen to find yourself north of Butler, Pennsylvania, take some time to visit Playthings Etc. Even if you don't have kids, you'll really be glad you did.
Interested in more grown-up destinations near Butler, PA? Stop by The Living Dead Museum for an education on zombies, North Country Brewing, or the breweries in downtown Butler. Want to be wowed by unique art? Check out the nearby Maridon Museum or Glass Blowing Center.
---
Playthings Etc.
Hours: Monday-Saturday: 10am-8pm
Sunday: Closed

Holiday Hours: Monday-Saturday: 9am-9pm

Sunday: 12:30pm-5pm

Cost: Free to browse

Website: Playthings.Etc.com

Address: 2483 William Flynn Highway
Butler, Pennsylvania 16001
See map for other area attractions.
---