Disclosure: This article may contain affiliate links. We will make a small commission from these links if you order something at no additional cost to you.
Several years ago, when I was visiting Gettysburg, I stumbled across a shop so interesting that I felt the need to write about it.
Located between Gettysburg and York is the charming town of New Oxford, the "Antiques Capital of Central Pennsylvania" (Way to set your sights high!). And, while there are some great antiques shops in the town, the highlight for me was The Christmas Haus.
Set off the road, behind a historic house, are three white barns that don't appear too different from the thousands of other white barns that dot Central Pennsylvania. However, what's inside those barns is really quite special.
When I stumbled into The Christmas Haus, I really didn't know what to expect. However, if I had to guess, I would have suspected a small selection of German Christmas items, most of which would have been mass-produced in a factory in Asia. What I found, though, was completely unexpected.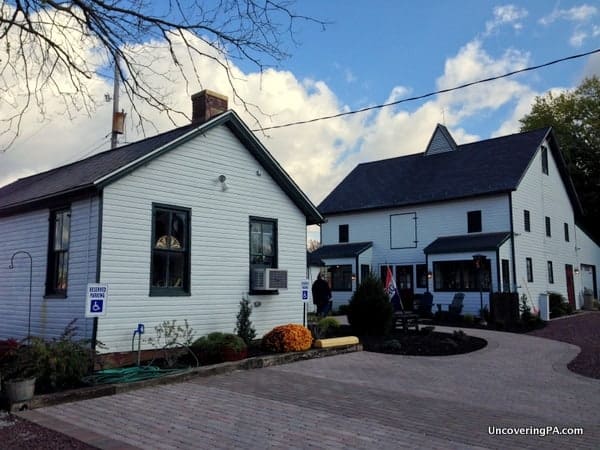 From the second I walked in, I could tell that The Christmas Haus was something special.
All around me were beautiful glass ornaments, amazing nutcrackers, and intricately carved wooden objects the likes of which I had never seen before.
Fortunately, I had a chance to talk with the owner of The Christmas Haus, Roger Lund, while I was visiting.
The story of The Christmas Haus starts many years ago in the Washington, DC area.
At the time, Lund owned a general store that sold a variety of goods and had a small section devoted to handmade German Christmas items. Much to his surprise, this section ended up being wildly popular and attracted a following of customers who would come every year to see what new items Lund had.
One day though, his supplier emailed him with the "great news" that they were cutting the cost of the items because they were going to be made in China.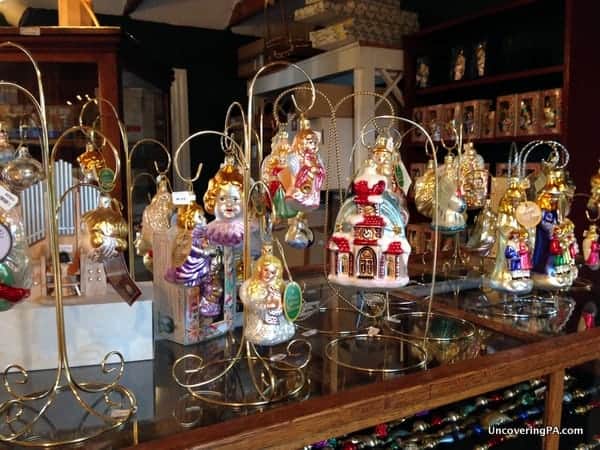 Not wanting to disappoint his customers, Lund got the name of the original German supplier and went straight to them, negotiating his own deal to import these handmade items in the US.
From this initial success, The Christmas Haus was born. According to Lund, his shop is one of only a handful in America that feature only 100% handcrafted German Christmas items.
Each year, Lund visits Germany for a few weeks, talking directly with the artisans themselves and coordinating the shop's offerings. Since he imports the items directly from Germany himself, there is no middle man commission which keeps the prices quite reasonable.
If it's not obvious by now, I was really impressed with what I saw at The Christmas Haus. It's amazing what you can discover if you just slow down and take the time to check out the interesting things you see while driving through the small towns of Pennsylvania.
If you're looking for a great, year-round destination to get authentic German Christmas wares, look no further than The Christmas Haus in New Oxford, Pennsylvania.
Visiting The Christmas Haus
The Christmas Haus is located in New Oxford, Pennsylvania, about nine miles east of Gettysburg. It is located on Route 30, also known as Lincoln Highway. If you're traveling to Gettysburg from York, Lancaster, or Philadelphia, you'll pass right by it.
There is also a second, newer, location in downtown Gettysburg.
---
The Christmas Haus
Hours: Daily: 10am-5pm

Website: The Christmas Haus

Address: 110 Lincoln Way West
New Oxford, PA 17350
See map below for other area attractions.
---