Disclosure: This article may contain affiliate links. We will make a small commission from these links if you order something at no additional cost to you.
In my quest to visit all of Pennsylvania's roughly 200 covered bridges, I've been to several that are located far away from other tourist attractions around the state. However, few are as far from major towns as the last covered bridge remaining in Clearfield County, Pennsylvania: McGee's Mill Covered Bridge.
The bridge is located near the small borough of Mahaffey in southwestern Clearfield County, along the busy Route 219. However, despite being located next to a busy road, McGee's Mill Covered Bridge is roughly 20 minutes from the closest population center, Punxsutawney.
It is also located roughly 40 minutes off of Interstate 80. However, despite the fact that you will likely have to drive a good deal out of your way to see this covered bridge, it's definitely worth the trip.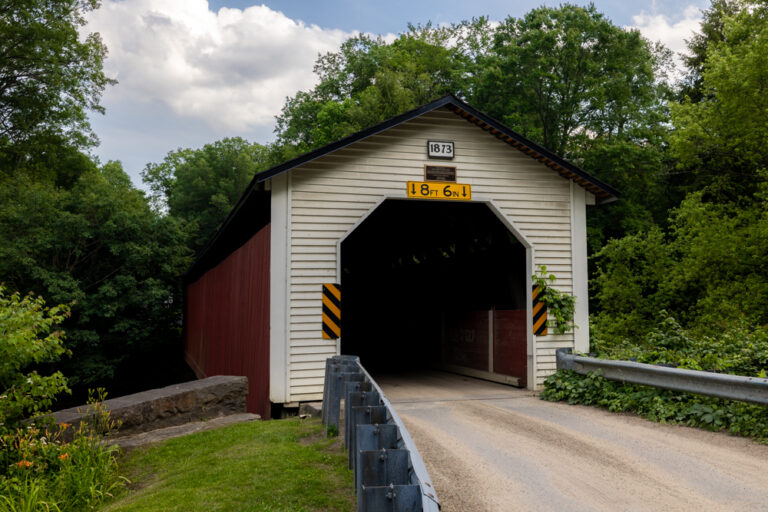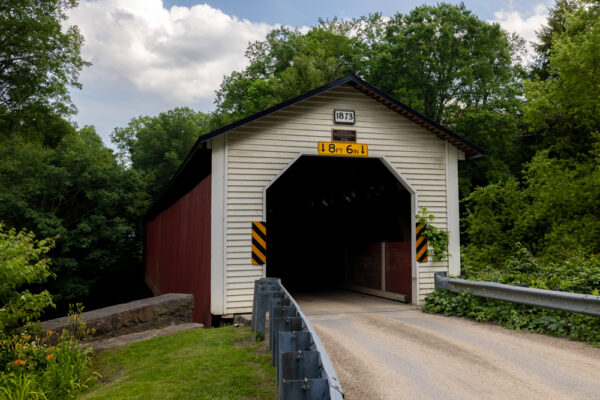 McGee's Mill Covered Bridge was built in 1873. It crosses the West Branch of the Susquehanna River and is 109 feet long.
This is the last remaining covered bridge to cross any portion of the Susquehanna River.
The river here is much smaller than what you see further downstream, and I have been told by several people that the fishing here is excellent. It's worth noting that there is also a popular geocache near the bridge that's worth taking the time to find.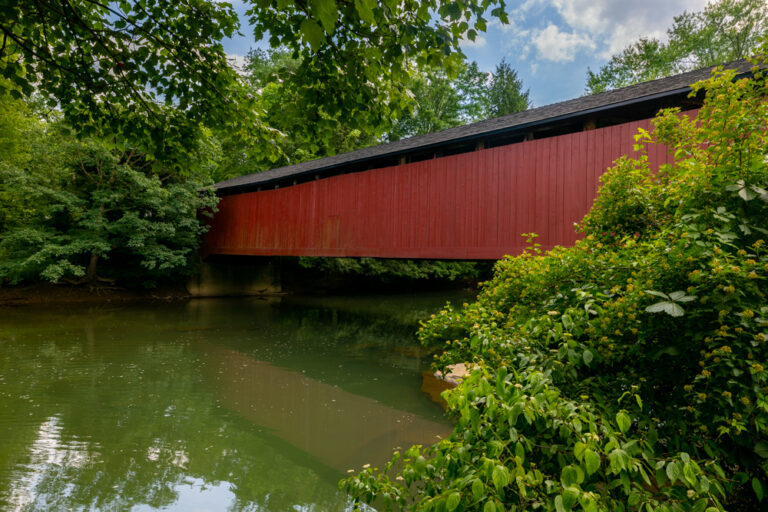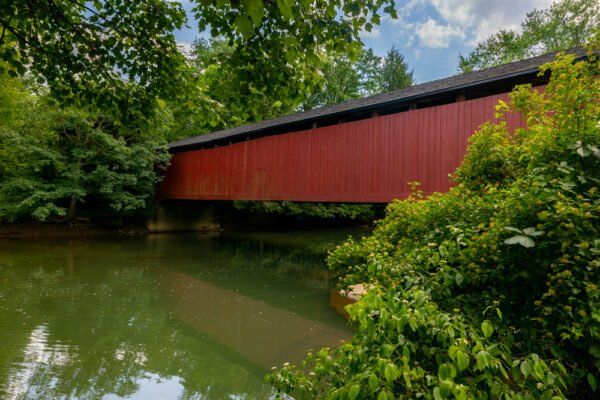 This covered bridge is interesting in how much it has been reinforced. In fact, the interior sides of the bridge feature a large wall of wood planks that buffer the sides of the bridge.
I don't know of any other covered bridge in the state that has such extensive reinforcement within the interior of the bridge. While this takes away a bit from the view inside the bridge, it isn't visible when viewing the bridge from the outside.
While there isn't much private property around the bridge, there is only one ideal viewing spot, which is a small patch of grass on one side of the bridge. There is also a narrow trail on the other side of the river that provides a few nice views of McGee's Mill Covered Bridge.
How to Get to McGee's Mill Covered Bridge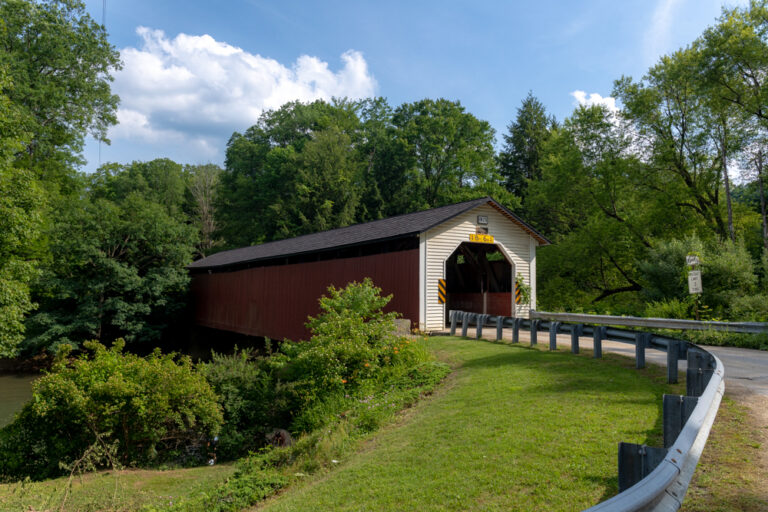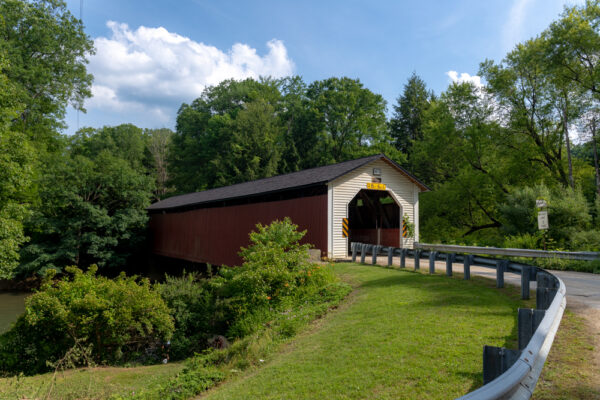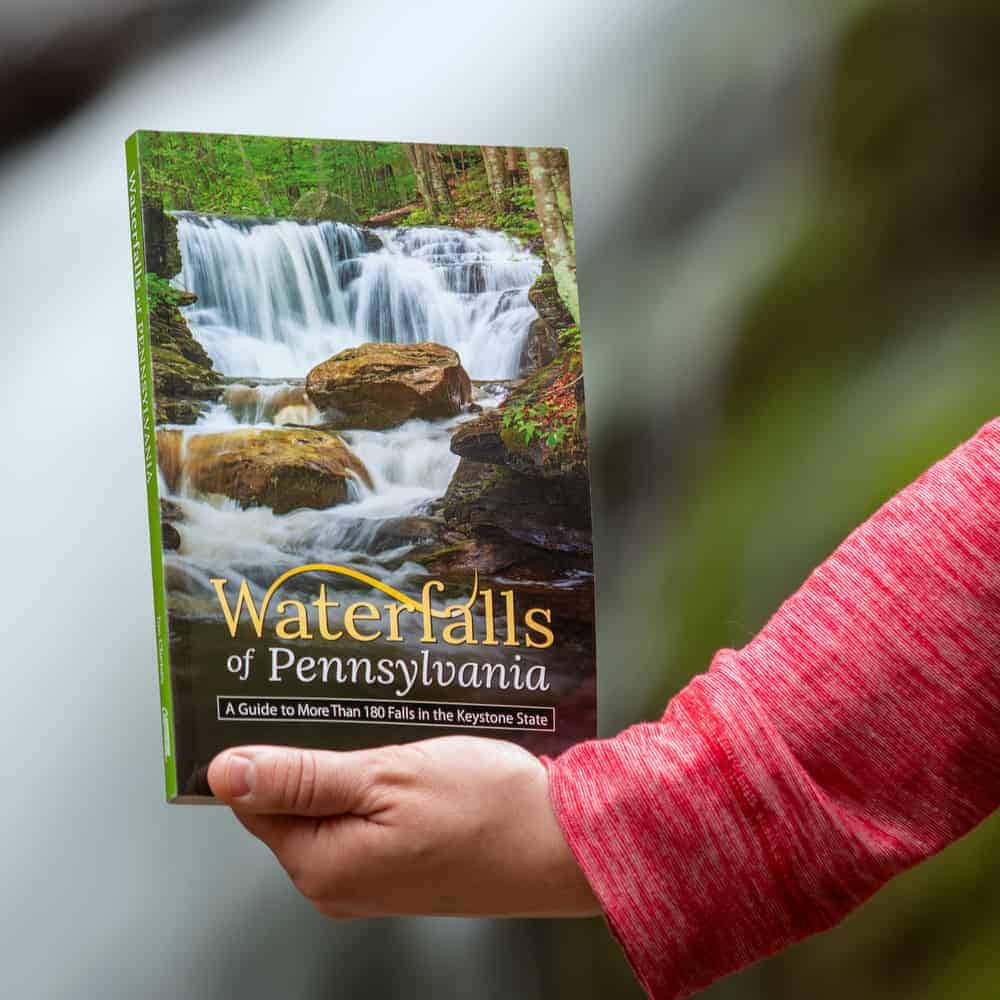 "Waterfalls of Pennsylvania" by Jim Cheney
If you love PA waterfalls, you won't want to miss this waterfall book from Jim Cheney, author of Uncovering PA, featuring more than 180 great waterfalls. Order it now on Bookshop.org or Amazon.
Most visitors to McGee's Mill Covered Bridge will find themselves coming from Interstate 80 and the towns of Clearfield and DuBois. From these towns, it's about 35-40 minutes to the bridge. You could also visit the bridge easily while traveling along Route 219 or from Punxsutawney. The bridge is located at the following coordinates: 40.880000, -78.765237.
Visitors to this bridge will find large pull-offs on both sides of the bridge.
[Click here for information on how to use the coordinates in this article to find your destination.]
See map for other area attractions.