Disclosure: This article may contain affiliate links. We will make a small commission from these links if you order something at no additional cost to you.
The Glendale Valley region of Pennsylvania has a rich history of bituminous coal mining with over 400 different mines having once existed in this part of the state. And while much of the mining has disappeared from this corner of southern Clearfield County, the Coalport Area Coal Museum aims to keep this history alive into the 21st century.
The Coalport Area Coal Museum is located in a brick building that also houses the borough offices, the town library, and a nursery school. Because of this building's mixed usage, the museum displays are actually located in the hallways instead of in rooms, though they do have a room with historical records for those doing research.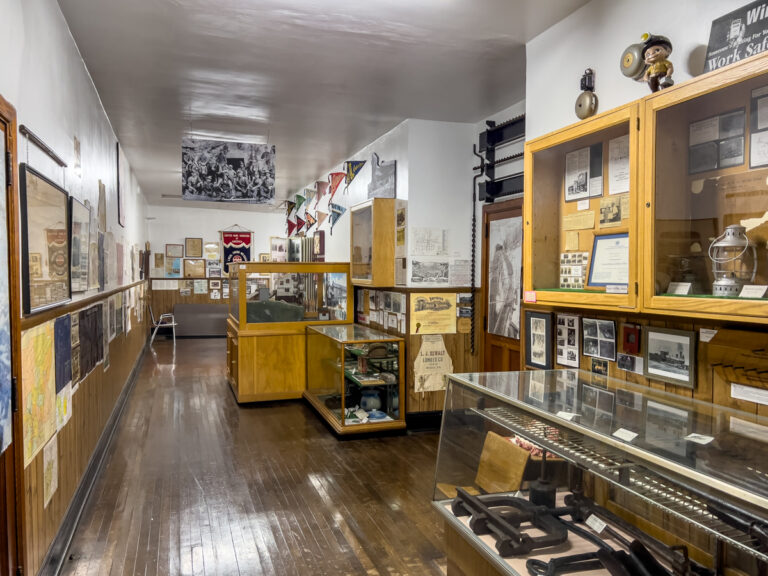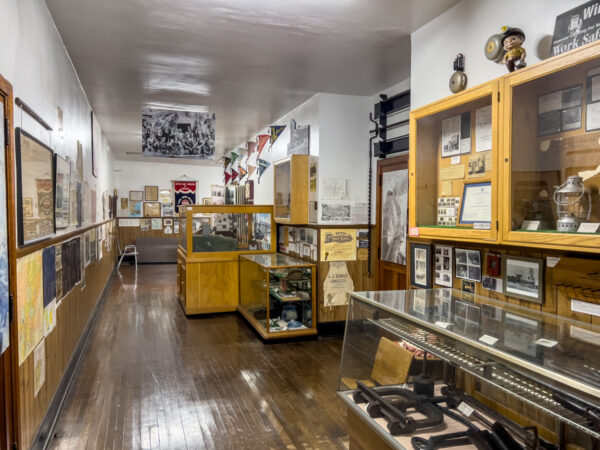 Despite not being overly large, there are a ton of things to see within the many display cases, as well as hanging on the walls above them. And, while nearly all of the items on display are small, they do a great job showing what life was like for miners in the region.
Probably the highlight of the specific items on display was the store scrip and other items related to company stores. I feel like these types of historic items aren't often on display in similar museums and their story and impact aren't overly discussed at many similar museums I've visited.
Within the cases, most of the items are well-labeled to give you a basic idea of what you are looking at. However, there aren't really any signs providing an overall context to the items and helping you fit them into the overall story of the coal mines in the area.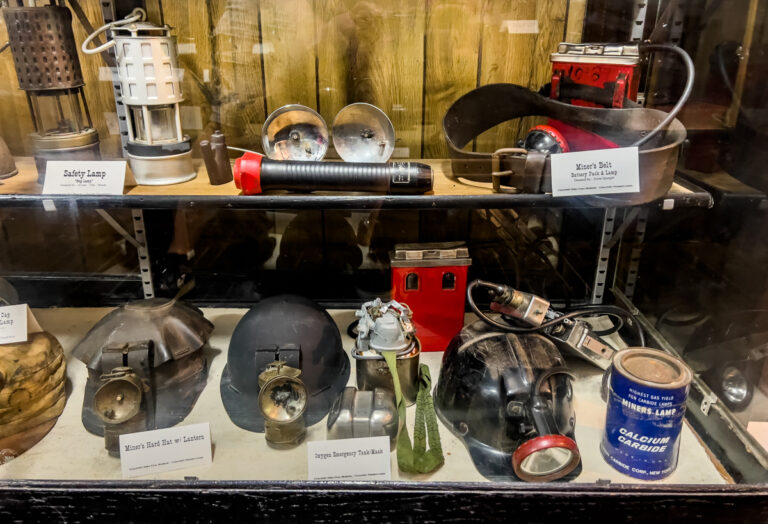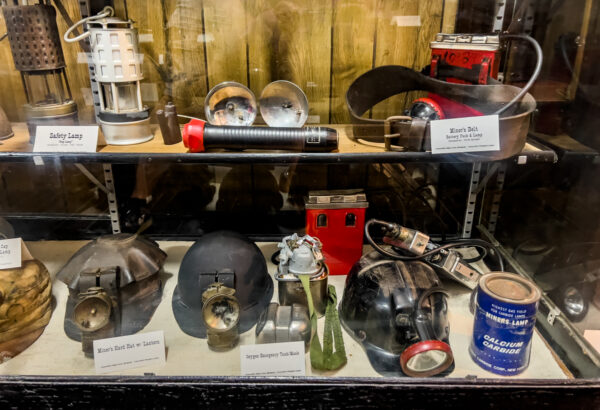 For that, you'll want to talk to the volunteer docents that are on hand when the museum is open.
The volunteers here are a wealth of information, and I had a fantastic time touring the museum and learning about the many objects on display, as well as the local stories that go along with them.
That's really what separates the Coalpoart Area Coal Museum from other coal-related museums around the state such as the Anthracite Heritage Center in Scranton, the Number 9 Coal Mine in the Poconos, and the Tour-Ed Mine near Pittsburgh. While these museums are larger and often have better signage and more professional displays, they don't really have the personal touch of a knowledgeable expert who is able to really go into detail on the items with you.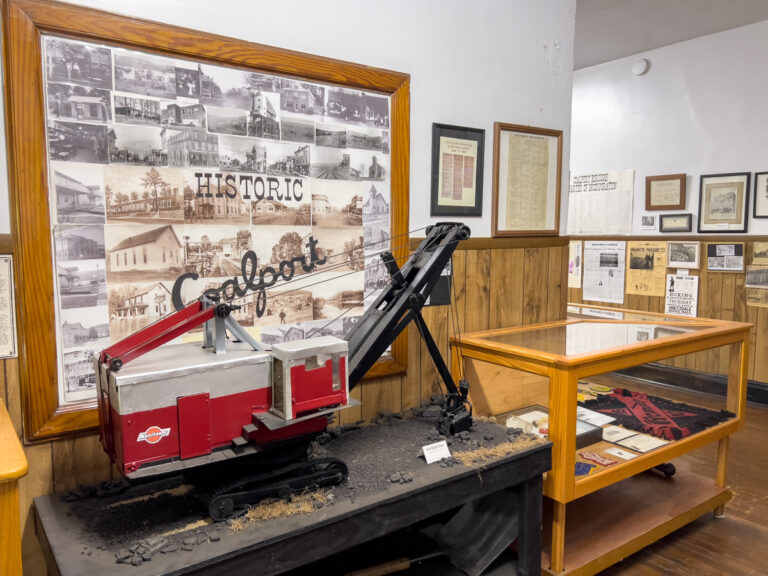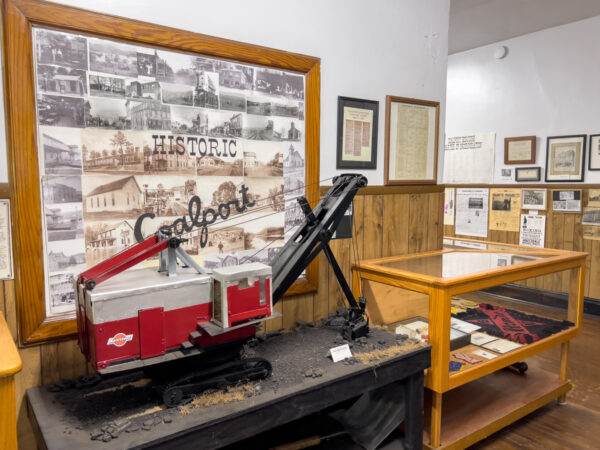 Of course, the flip side of that is that this isn't the type of museum that you can really pop in for just a few minutes and expect to really understand what they have on display. Sure, you could see the museum relatively quickly, but without a ton of explanatory signage, you definitely won't get the full experience in a short visit.
It's also worth noting that the Coalport Area Coal Museum also serves as the local historical society, so towards the end of the hallway, there are some items that tell the history of this part of Clearfield County. Even though I have no connection to the area, I always enjoy looking at these types of displays and learning a bit about those that called this part of Pennsylvania home.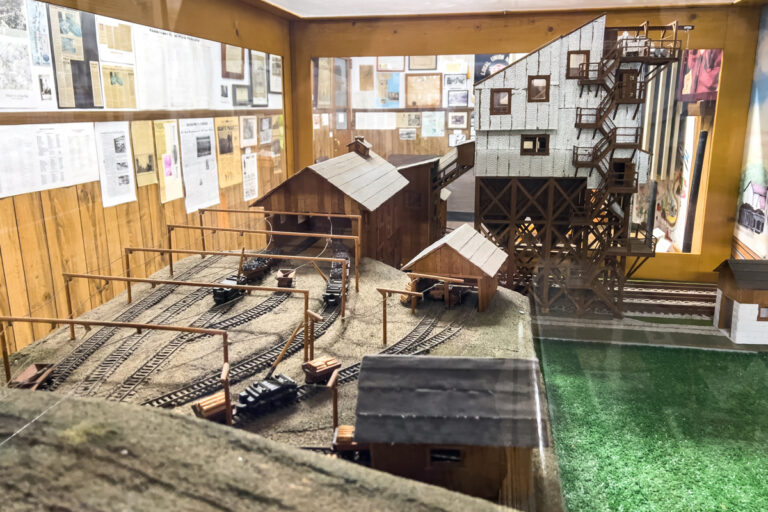 Overall, the Coalport Area Coal Museum is definitely a well-done space and has a great collection of items. That being said, unless you are really into coal mining history, this isn't the sort of place that you'd necessarily want to go far out of your way to see. But if you are really interested in PA's coal history or find yourself in the area, this is certainly an interesting museum to explore.
Looking for more places to visit nearby? Check out Headache Hill in Prince Gallitzin State Park, McGee's Mill Covered Bridge, and DelGrosso's Amusement Park.
---
Coalport Area Coal Museum
Hours: Sundays and Thursdays: 1-5p

Cost: Free

Website: CoalportMuseum.org

Address: 961 Forest St
Coalport, PA 16627
See map for other area attractions.
---