Disclosure: This article may contain affiliate links. We will make a small commission from these links if you order something at no additional cost to you.
One of the hottest topics of the 21st century is energy. Politicians are constantly talking about becoming energy independent and the latest fads in green energy. However, did you know that at one point, the center of the world's oil production was in northwest Pennsylvania? In fact, during Pennsylvania's oil boom between 1859 until 1892, Pennsylvania produced more than 50% of the country's oil.
It had been known for thousands of years that oil existed in northwestern Pennsylvania. Native Americans used oil that seeped out of the ground for everything from waterproofing to adhesive. When Europeans came to the region, they used oil in many of the same ways. However, by the mid-1800s, the whale oil that was used in lamps was becoming more and more expensive. It was discovered that if you distilled oil, you could make a product called kerosene to use in your lamps.
In an effort to capitalize on this new discovery, the Seneca Oil Company sent Edwin Drake to the area around the town of Titusville, Pennsylvania. Oil had been a common bi-product of salt water drilling in the region, so Drake decided to use a similar method to try and extract oil from the ground.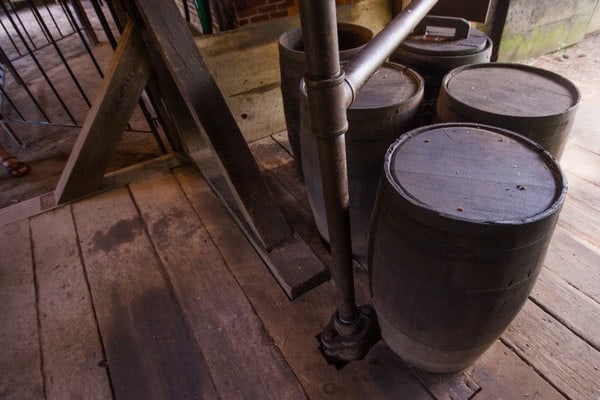 Drilling commenced along the banks of Oil Creek in Venango County in 1859. Several months later, after Drake had been abandoned by his company and taken out a personal loan to complete the drilling, he finally struck oil in August 1859.
This set off an oil boom so big that many 49ers returned from California to search for oil. The boom was so big in the area that the nearby cities saw huge population increases. For example, in 1861, the population of Oil City (then known as Cornplanter) was only 300. However, by 1865, the population of the city had increased to 10,000. Nearby Titusville had a similar increase from 400 in 1860 to over 8,500 in 1870.
However, like many booms of the day, the oil boom in Venango County was all but over by the early 1870s, having moved east towards towns like Bradford, Pennsylvania, where the first billion dollar oil field was located.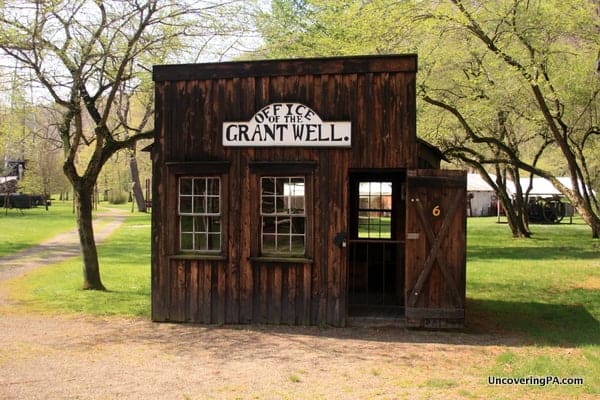 As the oil industry began to decline in Venango County, towns that had sprung up during the oil boom were soon abandoned and the oil well that started it all was soon forgotten.
An attempt was made to revive the Drake Well as a tourist site in 1889, but it wasn't until 1913 that a proper marker was put up denoting the site's significance.
Today, a large and very well put together museum stands near the site of the world's first commercially dug oil well. The museum focuses not just on Drake, but on the well's impact on the world.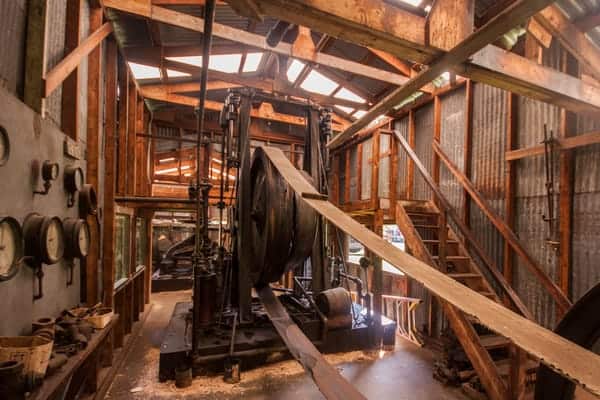 Many interactive exhibits allow visitors to better understand how oil drilling has changed over the years, the process of turning crude oil into a variety of products, and how oil has impacted our daily lives.
Around the grounds of the museum is a replica of the oil well that changed the world. They even still operate a well on the site to this day, but it only pumps recirculated oil as the well has long since dried up. There are also outdoor exhibits that offer a great glimpse into how oil drilling was done in the mid 19th century.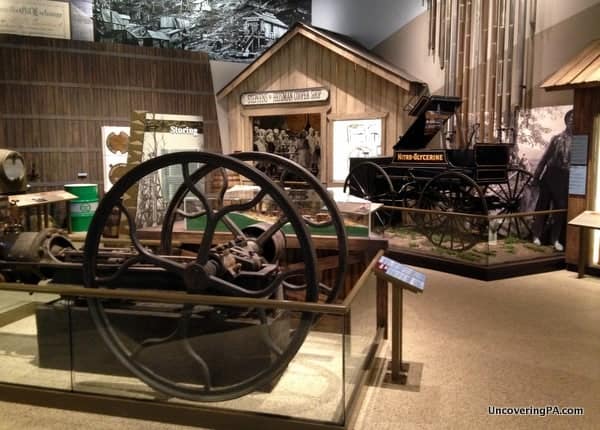 Walking through the grounds of the Drake Well Museum, it's hard to imagine that a global industry that so significantly affects our daily lives started in this rural corner of the state. You could argue that what occurred on this ground in Venango County had more effect on the world than any battle, election, or event in modern times.
Because of this, I think that the Drake Oil Well is one of the most important historical sites in all of Pennsylvania and should be high on your must-visit list for your next trip to northwestern Pennsylvania.
Note: My visit to the Drake Well Museum was hosted by the museum. However, the opinions expressed in this article are my own and were not subject to review.
---
Drake Well Museum
Hours: Friday-Sunday: 10am-4pm (Nov. 1-March 31)

Wednesday-Sunday: 10am-4pm (April 1-October 31)

Cost: Adults: $10, Children: $5

Website: DrakeWell.org

Address: 202 Museum Lane
Titusville, PA 16354
See map for other area attractions.
---