Disclosure: This article may contain affiliate links. We will make a small commission from these links if you order something at no additional cost to you.
As a huge baseball fan, I'm always on the lookout for new stadiums that I can visit in my travels.
During my last few visits to Erie in northwestern Pennsylvania, I've always checked the schedule for the Erie SeaWolves, the Double-A affiliate of the Detroit Tigers to see if they were in town. Unfortunately, I always struck out.
However, when I was planning my visit to Erie in the summer of 2021, I was excited to see that the SeaWolves would be in town during my visit. So, on a beautiful late July evening, my family and I made our way out to a game.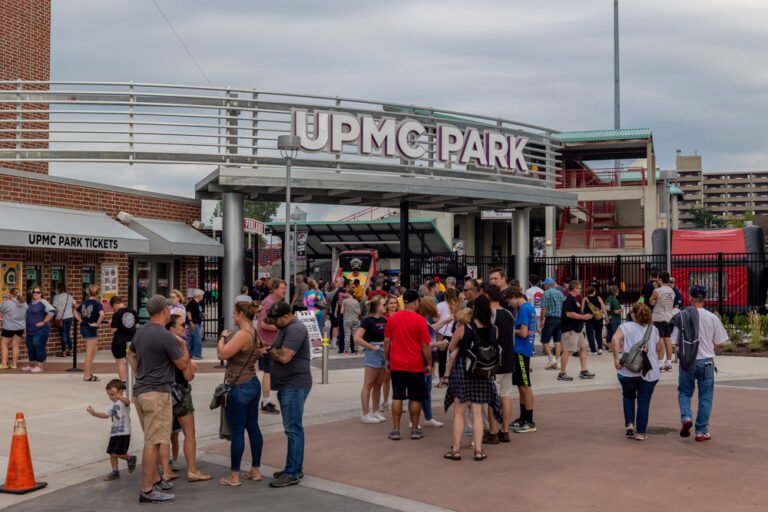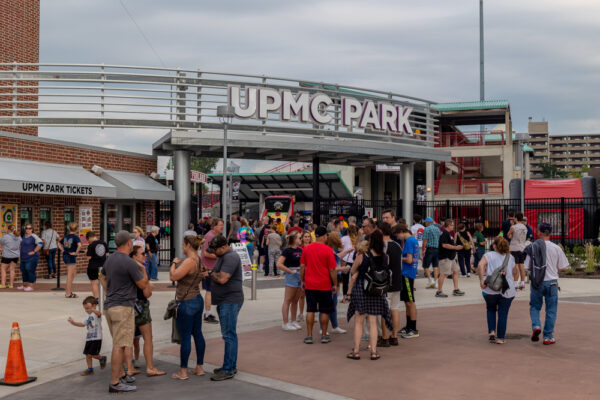 The Erie SeaWolves play their games at UPMC Park in downtown Erie. The SeaWolves have played in this park since they became a team in 1995. Originally, the stadium was known as Jerry Uht Park (Uht was a local former baseball player who was instrumental in getting the team to Erie).
With a capacity of just 6,000, UPMC Park is the second smallest Double-A stadium in the country (Only behind the stadium in Pensacola, Florida). This means that there really isn't a bad seat in the stadium, even if you are down the lines on the second deck.
Also, rather interestingly, UPMC Park has no outfield seating thanks to its location against Holland Street and Erie Insurance Arena, home of the minor-league Erie Otters hockey team.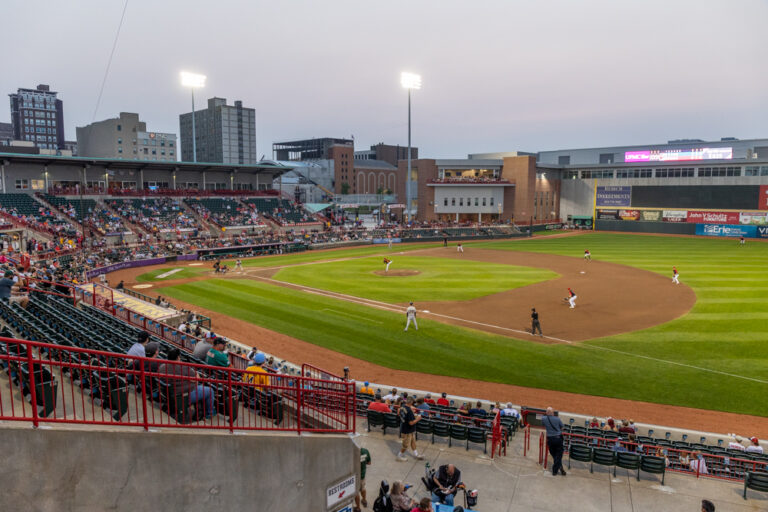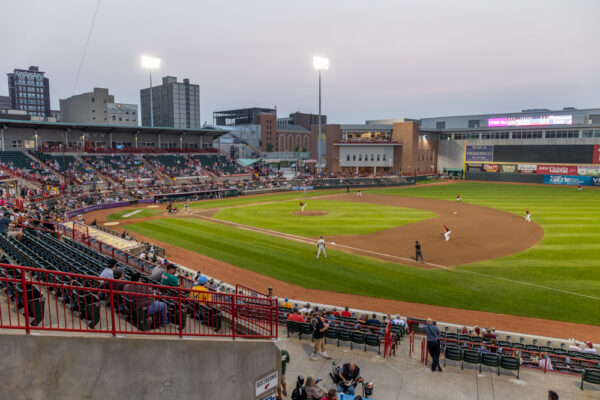 Because they crammed a baseball stadium into a city block, the ballpark features several other unique features including its unique First Base Reserved Seats, which are located above the concourse and look totally different from the reserved seats on the third-base side of the stadium. The playing field also directly abuts the Erie Insurance Arena, with the arena's southeastern wall serving as the stadium's leftfield wall.
On the concourse, the stadium features your normal selection of stadium food and drinks. However, I was surprised by how few stands there were in the stadium.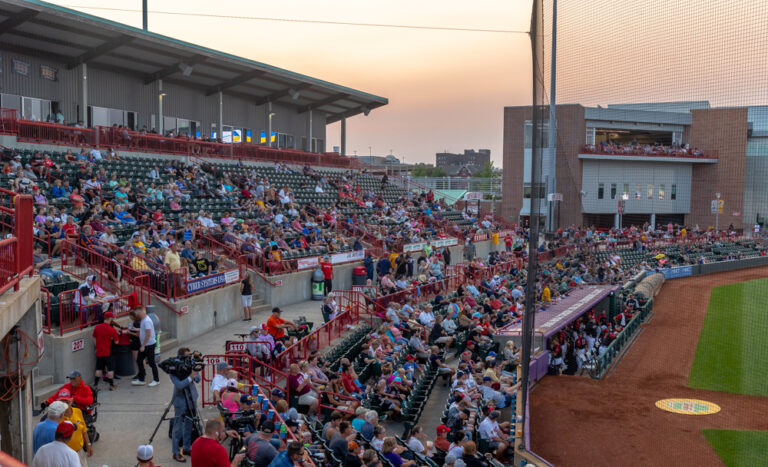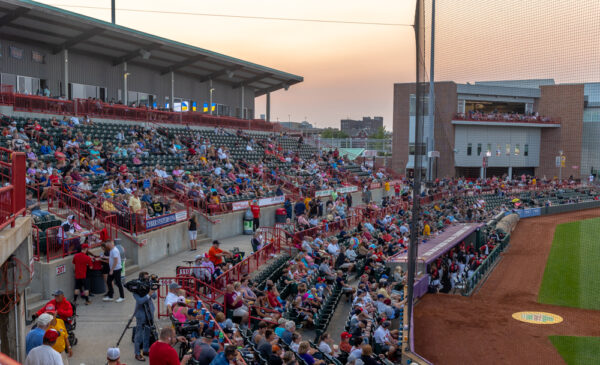 Definitely expect a bit of a wait to get food and drinks on crowded evenings, especially if they are running a promotion like Thirsty Thursday ($2 hotdogs, popcorn, beer, and soda).
Given that the stadium just went through a $12 million renovation, I'm surprised there weren't more options for food and drinks.
That being said, the quality of the food was good, and they had a decent selection of local craft beers, in addition to your standard beer offerings. The prices were also quite good for stadium food.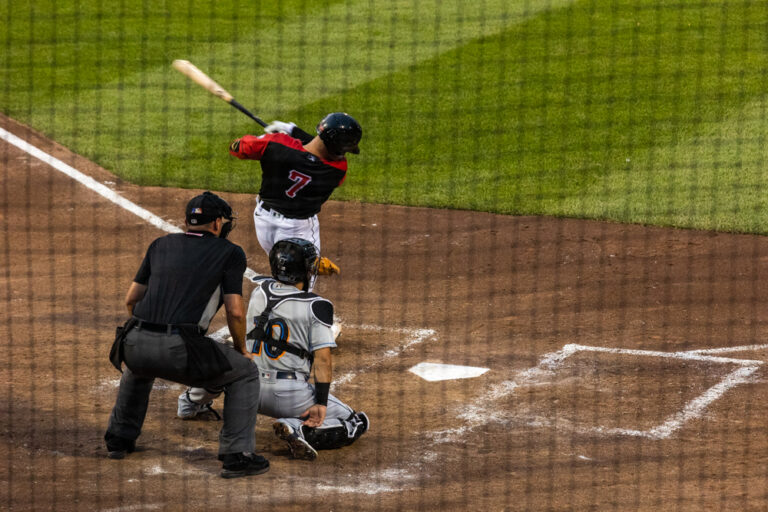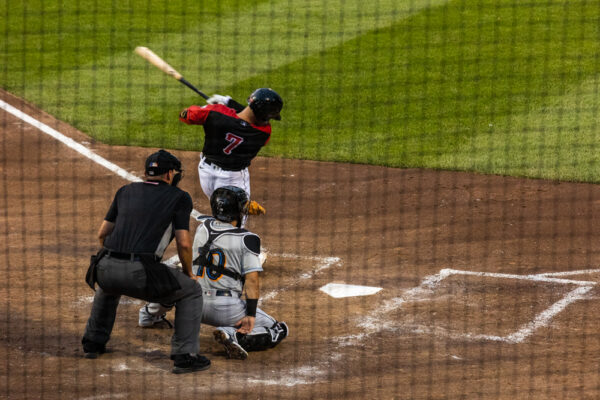 Of course, the most important aspect of a baseball game is the in-game experience.
Given that this is a Double-A stadium, the quality of baseball isn't quite as high as you'd see at a Major League game, but it's still quite good and gives you the opportunity to see some of baseball's upcoming stars play.
When I visited, several of the Detroit Tigers' top prospects were playing in the game, so it's likely that I saw several future major leaguers during my visit.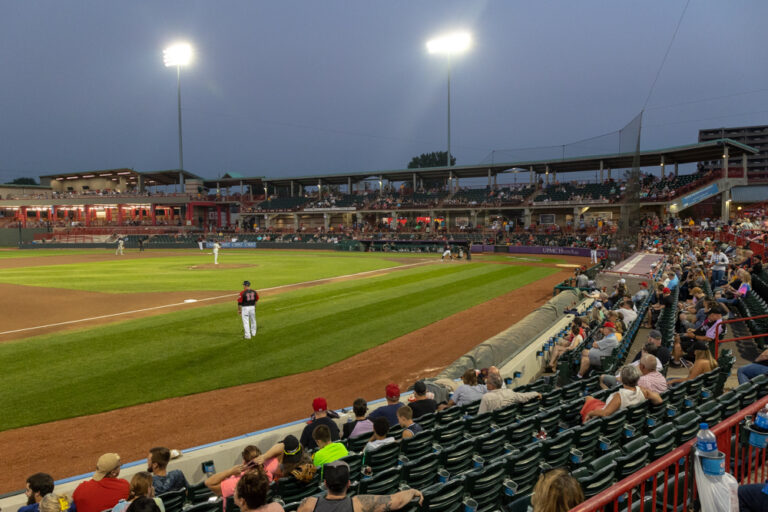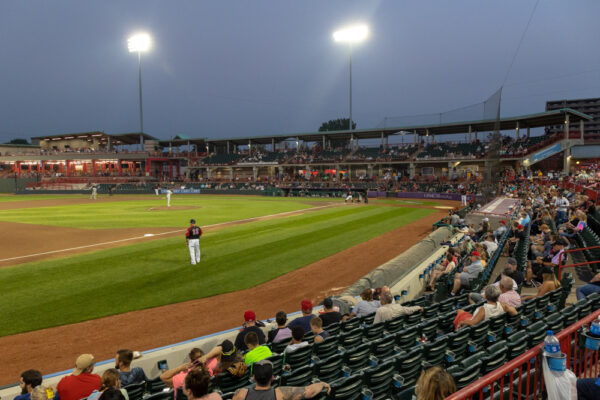 One thing that did surprise me was that there wasn't a ton of between-inning entertainment.
Usually, when I visit minor league games, they do something fun either on the field or on the jumbotron between each half-inning. While there were a few activities, they were less frequent than I've seen in previous visits to stadiums.
It's possible that this is a product of the current conditions in 2021, but I know my wife and kids were a bit disappointed to not see that. Hopefully, this is something that will change once things improve.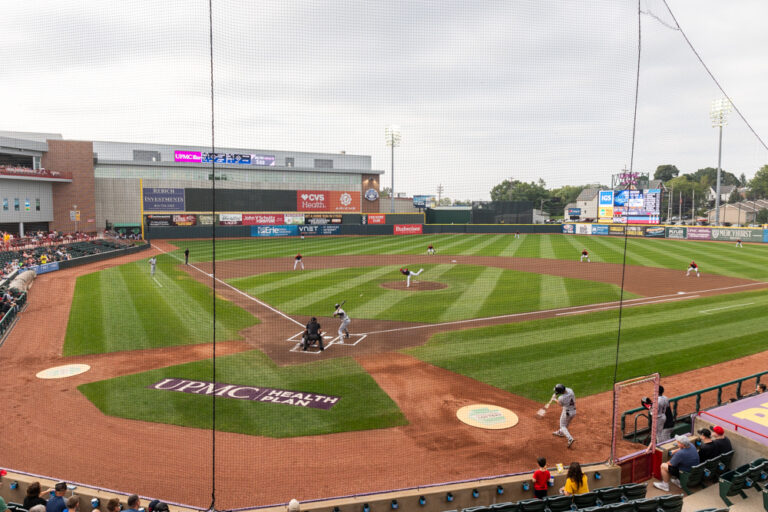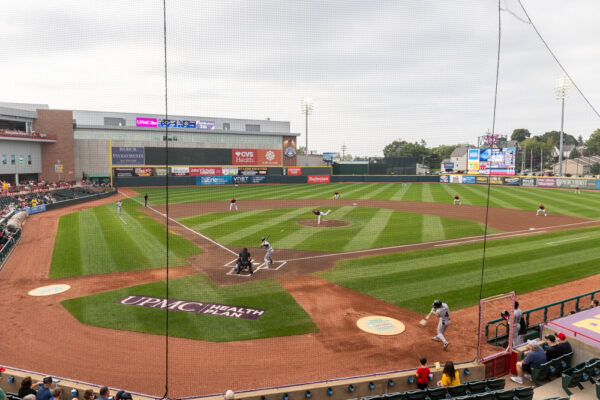 Overall, my first Erie SeaWolves game was a ton of fun. While I would have expected a bit more between-inning entertainment, the overall experience was still great.
Whether you live in northwestern PA or are looking for things to do in Erie while on vacation, checking out an Erie SeaWolves baseball game is definitely a great choice.
The Erie SeaWolves play 60 home games during the summer months. Check out the team's schedule and get tickets on their website.
Looking for more things to do in the area? Check out Presque Isle State Park, the Erie Zoo, and the best breweries in Erie.