Please do your best to limit your travels around PA during this time. If you decide to travel, please check the status of the places you are going. Some places around the state are temporarily closed or have changed their hours. We will not be updating individual articles to note these changes. Stay safe and wear a mask!


When I first heard of visiting the National Liberty Museum in Philadelphia, I assumed that it was simply a museum dedicated to the historical aspects of liberty that the Founding Fathers had fought so hard for. However, I was dead wrong!
What I learned, as I walked through the grand, stone entrance into the National Liberty Museum, is that the it seeks to pay homage to the ideals that the Founding Fathers put on paper over 225 years ago through more contemporary means. And, just like contemporary art often challenges you to look at art in a different way, visiting the National Liberty Museum challenges you to look at the concepts of liberty and freedom through different lenses.
During your first few minutes in the museum, you'd be excused for thinking that it focuses only on Americans. After all, the ground floor features displays of American Nobel Prize winners and other Americans of note. Of course, given that the museum is in the birthplace of America and that its visitors likely skew heavily American, that's not a surprise.
Disclosure: This article may contain affiliate links. We will make a small commission from these links if you order something at no additional cost to you.
However, moving up to the third floor, I was glad to see that the National Liberty Museum dedicated a lot of space to heroic figures from around the world. After all, America doesn't have a monopoly on heroes of liberty.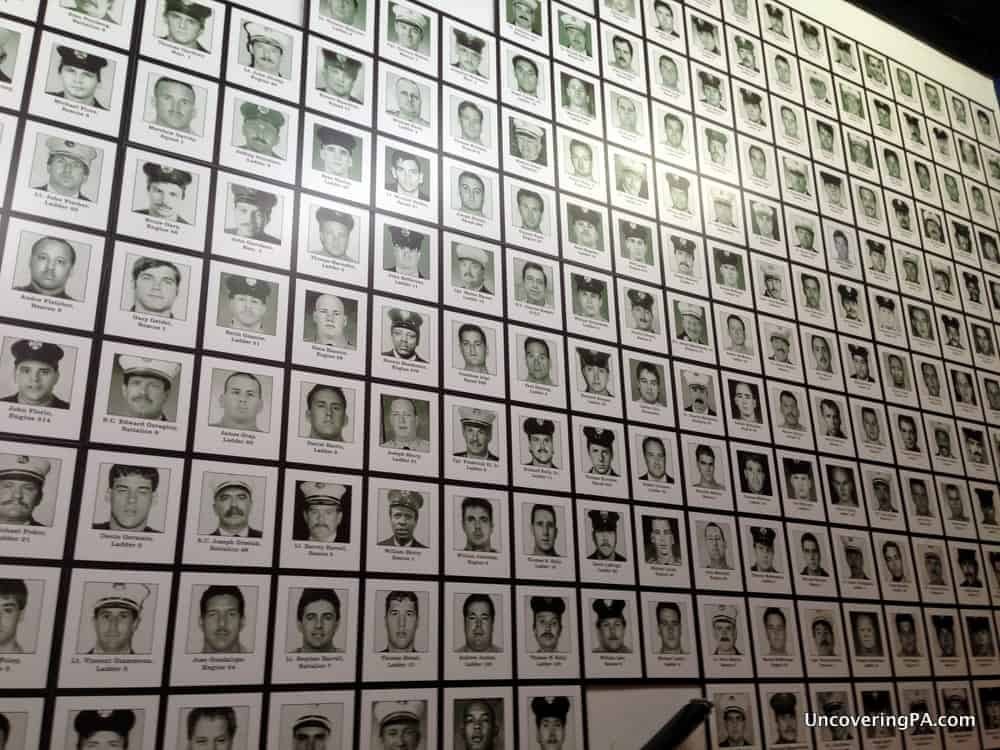 In their "Hero's Hall", the museum had displays set up for many "actors in the story of liberty", such as Nelson Mandela and the Dali Lama, as well as many lesser known people who have shaped liberty around the world.
On the fourth floor, the National Liberty Museum also features a large section on how liberty has been affected by faith. This exhibit does a great job of showing the teachings of many different faiths from around the world and how they treat freedom and liberty.
Interspersed through the entire museum are smaller sections that showcase topics such as bullying, freedom of religion, and even White House china. They also have over 130 glass sculptures that signify "the beauty and fragility of freedom." The most noticeable of these is the 21-foot tall Flame of Liberty that stretches from the gift shop to the third floor.
The most moving display, though, was in the stairwells of the museum where they have the names and photos of every firefighter and policeman who died on 9/11. Looking into the faces of the brave men and women who died in the attacks was very sobering, even if I was a bit confused as to its connection to liberty.
Another interesting exhibit is their exact replica of the Liberty Bell. Cast in the same foundry in England as the original that sits only a few blocks away, you can both touch and ring this bell making it a great interactive activity for those who've seen the real one.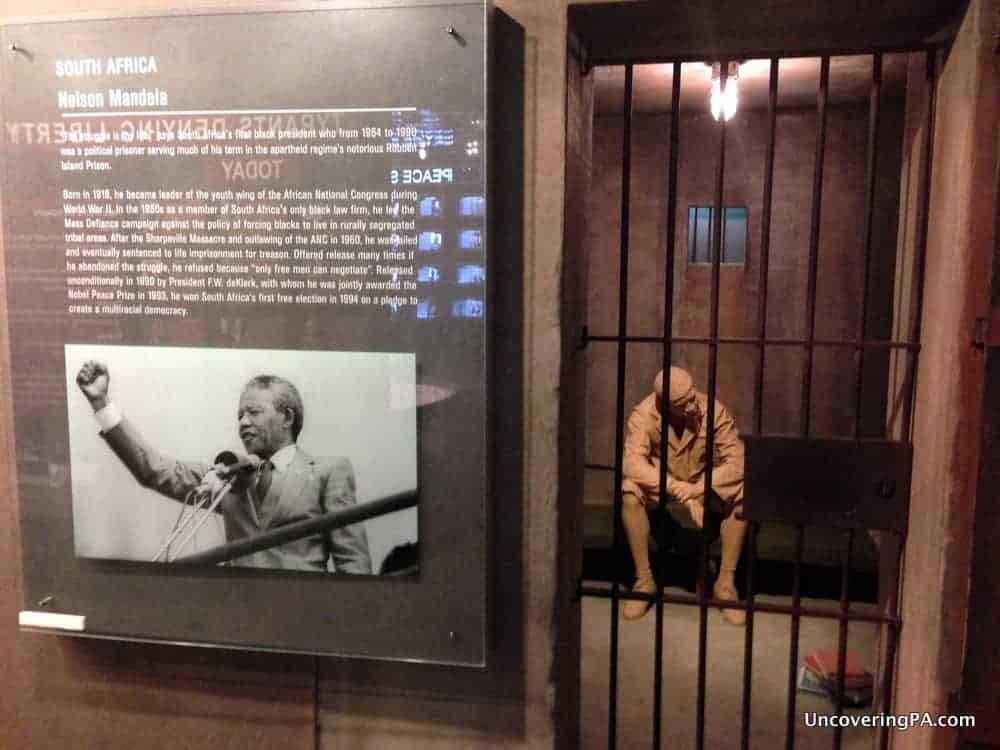 Overall, I found visiting the National Liberty Museum to be quite interesting. That being said, I wouldn't consider it a "can't-miss" attraction in the city. There are just way too many amazing things to see and do in Philadelphia.
Note: My visit to the National Liberty Museum was hosted by Visit Philly. However, the opinions expressed in this article are my own and were not subject to review.
---
National Liberty Museum
Hours: Fri-Sun: 10am-5pm

Cost: Adults: $12, Children: $6

Website: LibertyMuseum.org

Address: 321 Chestnut Street
Philadelphia, PA 19106
See map for other area attractions.
---