Disclosure: This article may contain affiliate links. We will make a small commission from these links if you order something at no additional cost to you.
One of my favorite things about visiting Philly in the summer is the city's beer gardens. The beer gardens in Philadelphia have seemingly sprung up everywhere throughout the city. Some of these are outdoor spaces adjacent to restaurants, bars, or breweries, while others are true pop-up beer gardens that disappear after a few weeks or months.
With so many to choose from, how are you supposed to decide which of Philly's beer gardens to check out?
I have undertaken the very difficult task of visiting as many of the beer gardens in Philadelphia as I can, to bring you a few of my favorites for your next visit to the city.
If you are looking for breweries to visit, check out our list of the best breweries in Philadelphia.
Spruce Street Harbor Park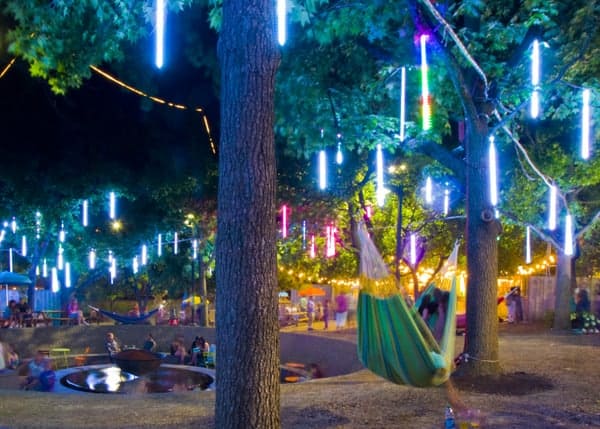 Spruce Street Harbor Park might be the best beer garden in Philadelphia. Each summer, this area comes to life with hammocks, food vendors, oversized board games, and, of course, beer. After dark, neon lights hang from the trees illuminating the park and turning Spruce Street Harbor Park into a fairytale.
Keep in mind that while the park is open every day of the week during the summer months, drinking under the lights and in the hammocks is only allowed on weekend nights. On weeknights, drinking is confined to the barge docked in the Delaware River. Even so, it's an amazing place to visit any night of the week for its magical setting.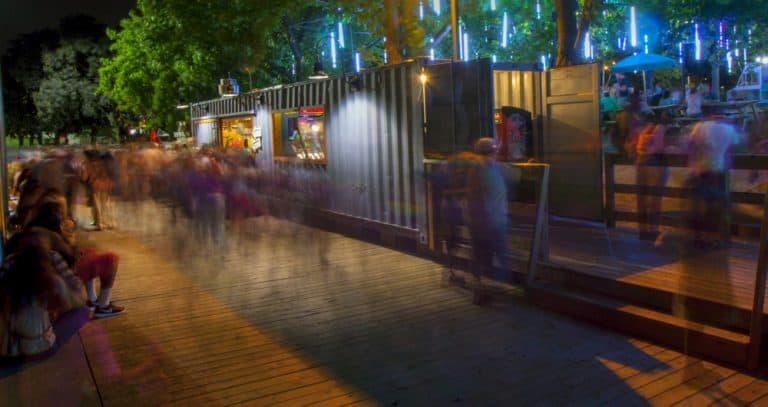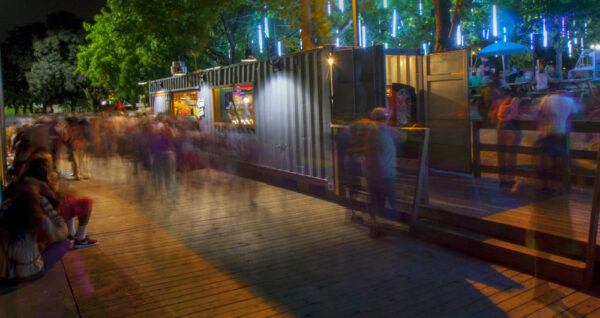 Spruce Street Harbor Park is open each year from mid-May through September. It can be found at the end of Spruce Street between South Christopher Columbus Boulevard and the Delaware River near the Independence Seaport Museum.
Independence Beer Garden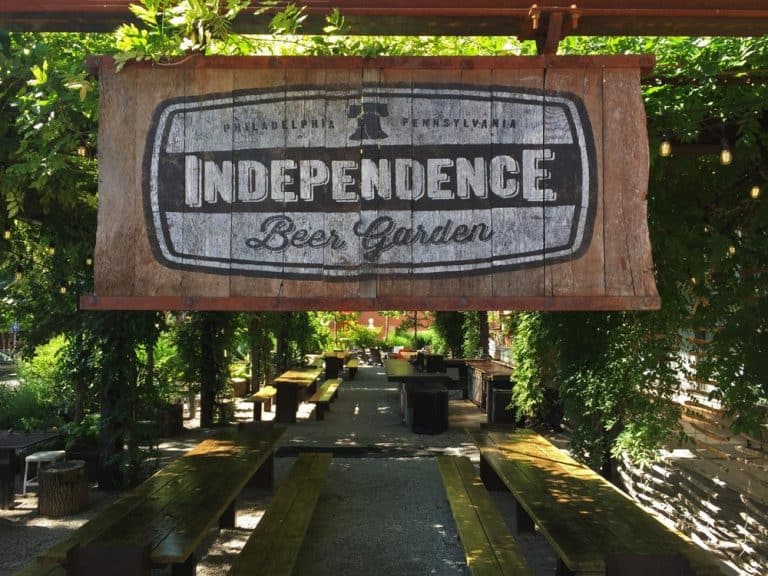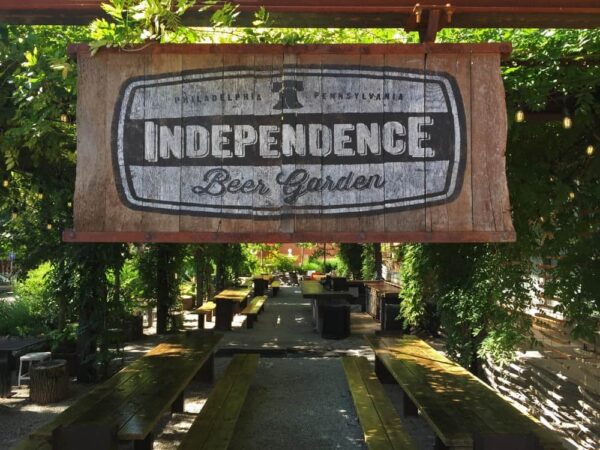 If learning about the history America makes you thirsty, then Independence Beer Garden is for you. This Philly beer garden is located in the portico at the base of the Rohm and Hoss Building directly across from Independence Hall.
Independence Beer Garden features a wrap-around drinking and eating area that features a variety of seating areas including Adirondack chairs, bar seating, and picnic tables. The garden features delicious food in addition to their great selection of craft beers.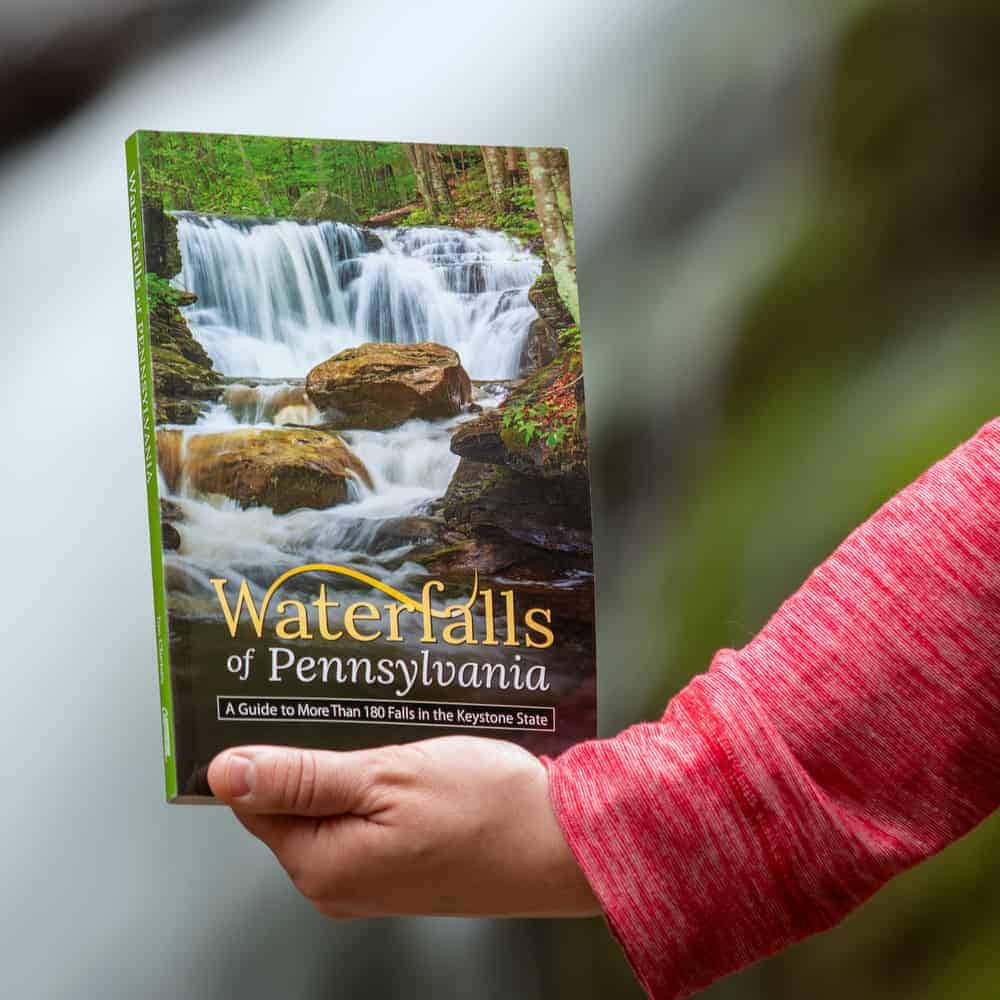 "Waterfalls of Pennsylvania" by Jim Cheney
If you love PA waterfalls, you won't want to miss this waterfall book from Jim Cheney, author of Uncovering PA, featuring more than 180 great waterfalls. Order it now on Bookshop.org or Amazon.
Independence Beer Gardens can be found at 100 S Independence Mall West directly across the street from the Liberty Bell and Independence Hall. It is open daily from late April through fall.
Bok Bar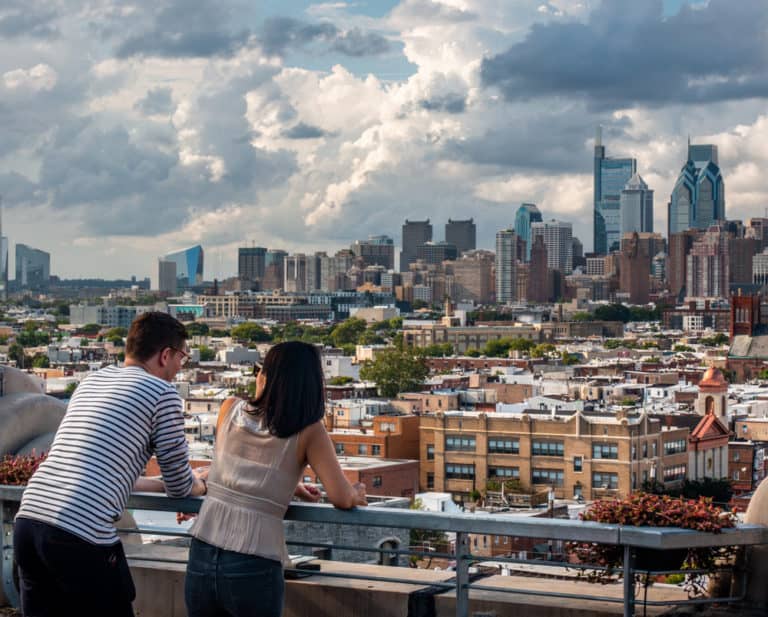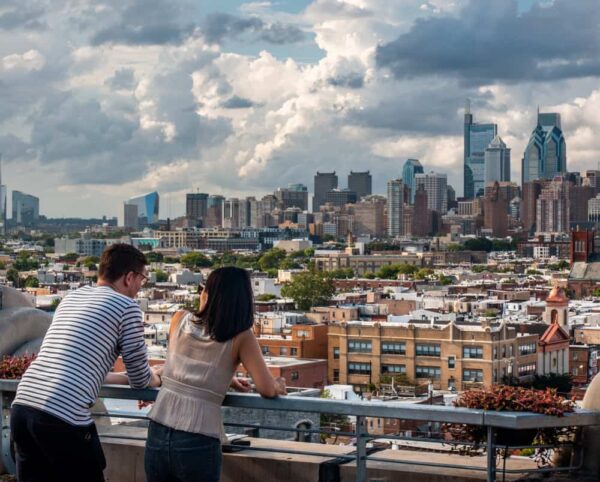 If you are looking for a beer garden in Philadelphia with a view, look no further than Bok Bar. Located on the roof of a closed school: the Edward W. Bok Technical High School.
This seasonal beer garden offers absolutely fantastic views of Philly's skyline to go along with delicious food and craft beverages. While their beer selection isn't quite as good as some other pop-up beer gardens in the city, there are still some good choices here.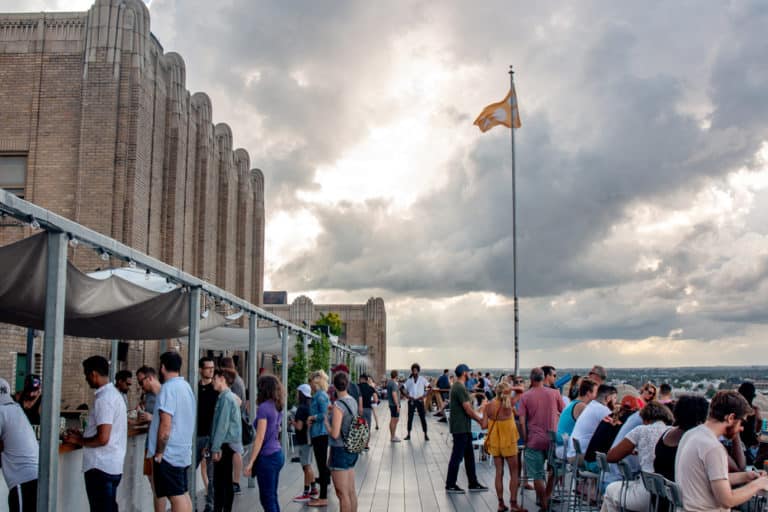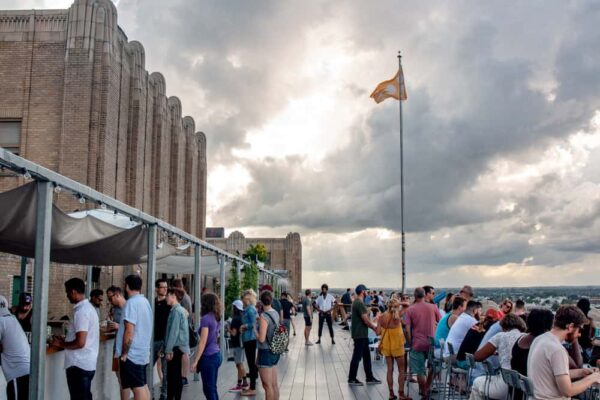 However, the main reason to come here is to enjoy this incredible view, which I can only imagine is quite amazing at sunset.
Keep in mind that this beer garden is typically only for those over 21. Children under 12 are welcome until 7pm each day, and everyone (plus dogs) are welcome all day on Sundays.
Bok Bar is open from late May through the fall.
PHS Pop-Up Beer Gardens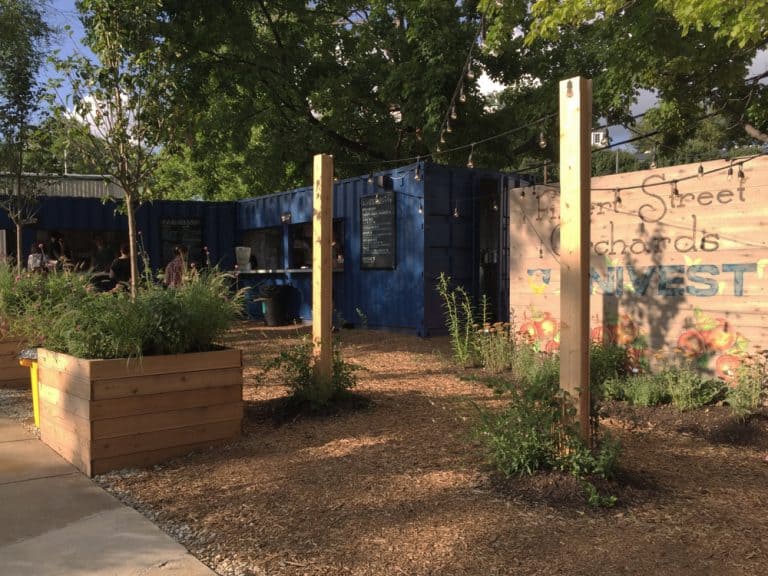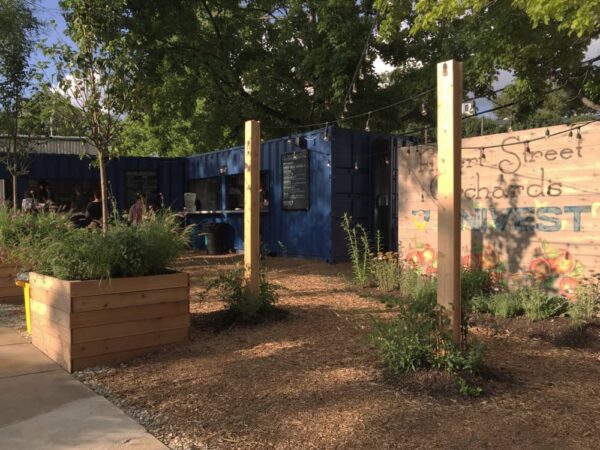 The Pennsylvania Horticultural Society is running two pop-up beer gardens in Philadelphia in 2017. (Note they still appear to be running two as of the most recent update.) These beer gardens transform abandoned lots into horticultural masterpieces which make them feel truly like city gardens.
In addition to offering beer, wine, cocktails, and food, the PHS pop-up beer gardens offer Philadelphia residents and visitors a chance to learn about inner-city gardening practices and how to transform a small outdoor space into an urban oasis through programs and family-friendly events.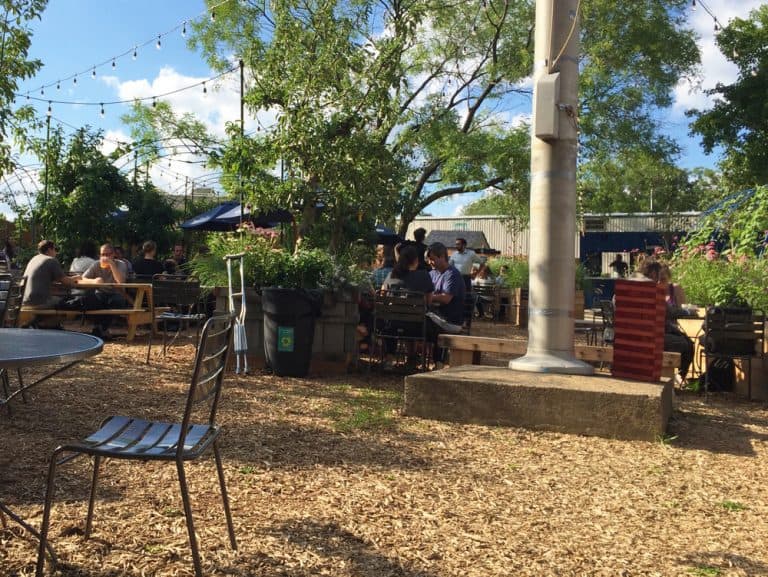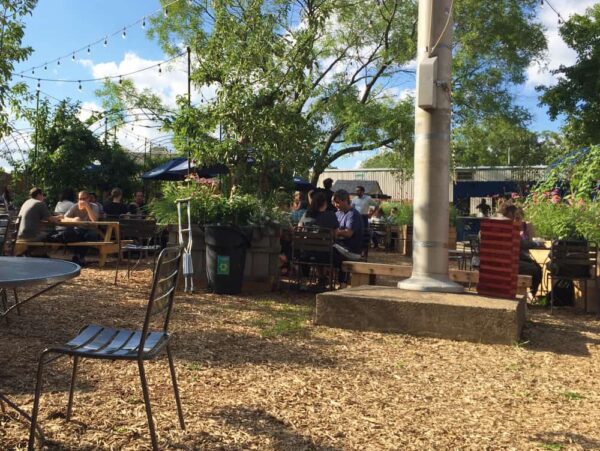 All proceeds from the PHS pop-up beer gardens go towards the society's programs around the city. All people visiting the gardens will have to sign up for a free membership as a PHS patron.
The PHS Pop-Up Beer Gardens can be found at 1438 South Street and 60 N 36th Street. As locations may change over time, please confirm the current locations of the pop-ups on their website if you are planning to visit.
They are open daily from May through October.
Blue Cross RiverRink Summerfest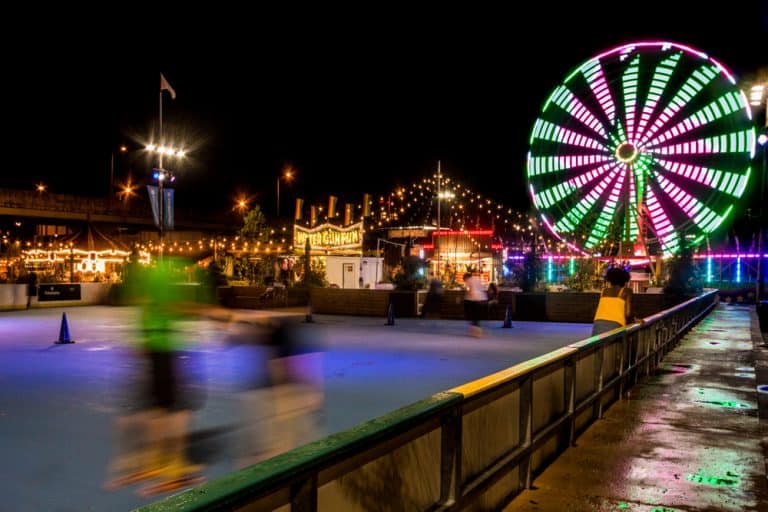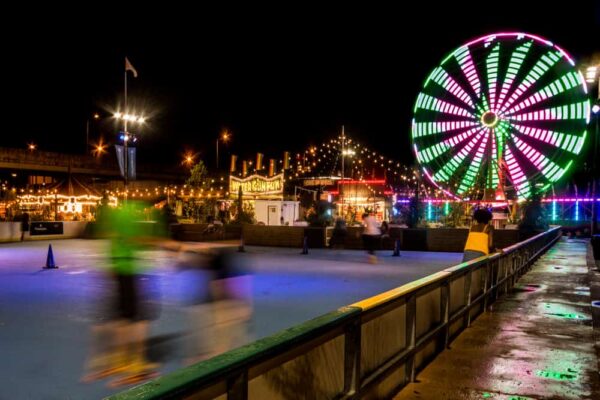 Located in Penn's Landing along the Delaware Riverfront, the Blue Cross RiverRink Summerfest features entertainment for the whole family. In addition to a beer garden, Summerfest features delicious food and an ice cream shop.
However, there's a lot more to do here than just enjoy food and drinks. The Blue Cross RiverRink Summerfest has a roller skating rink, a Ferris wheel, arcade games, and much more.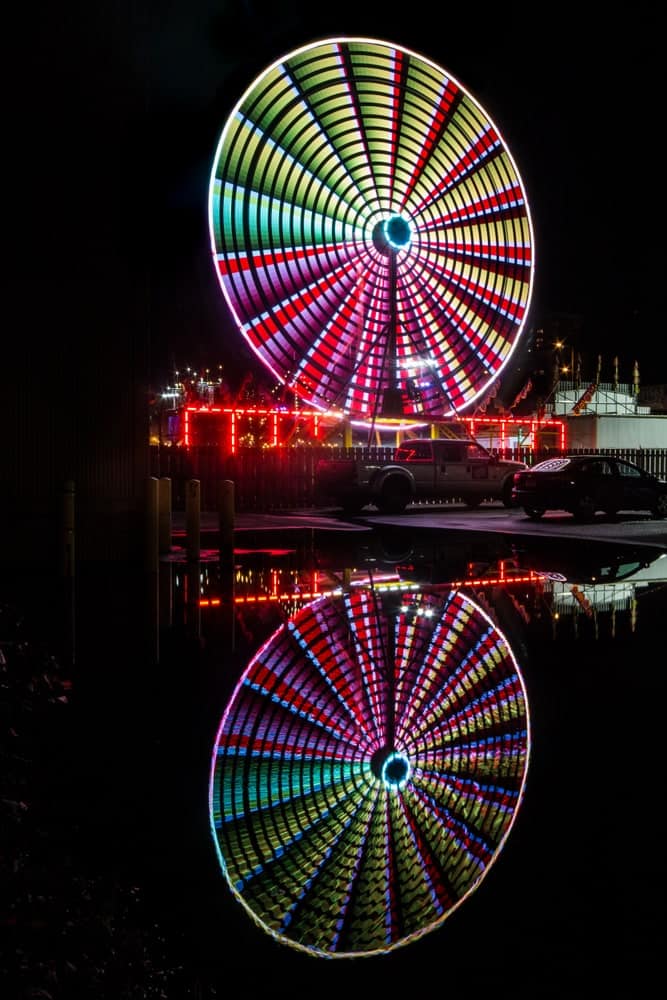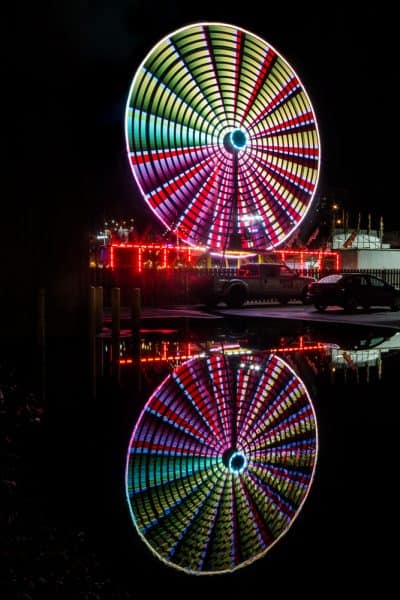 Without a doubt, this a great event for the whole family, and the perfect beer garden in Philadelphia for those looking for a variety of family-friendly activities.
The Blue Cross RiverRink Summerfest is open daily from early May through early September. It is located at the end of Chestnut Street between South Christopher Columbus Boulevard and the Delaware River.
Of course, this is only a small selection of the many great Philadelphia beer gardens. Which one is your favorite?