Disclosure: This article may contain affiliate links. We will make a small commission from these links if you order something at no additional cost to you.
Historical markers: we drive past them every day, but how often do we stop and read them. After all, each of the 2,000+ historical markers around the state were placed there in commemoration of some historical event, site, or person that shaped Pennsylvania into the state it is today.
Disappearing History is a regular series that looks at some of these historical markers throughout the state. For more articles, take a look at the Disappearing History archives.
There may be nowhere in America so crammed with history as Philadelphia's Old City. From the signing of the Declaration of Independence, to George Washington's White House, to the streets Benjamin Franklin used to stroll, there is history on every street corner.
However, over the last 235+ years, much of that history has been covered over by the rise of cars, skyscrapers, and tourism. Where the Founding Fathers once met to form America, millions of tourists now visit, forever altering the landscape of Philadelphia's Old City.
While a good portion of the 18th century history of Philadelphia has been preserved, much from the 19th century has been lost to modernization.
Thankfully, though, we have historical markers to tell us about some of our lost history in this important area of America.
Here are three of the stories:
The Barrymore's Arch Street Theater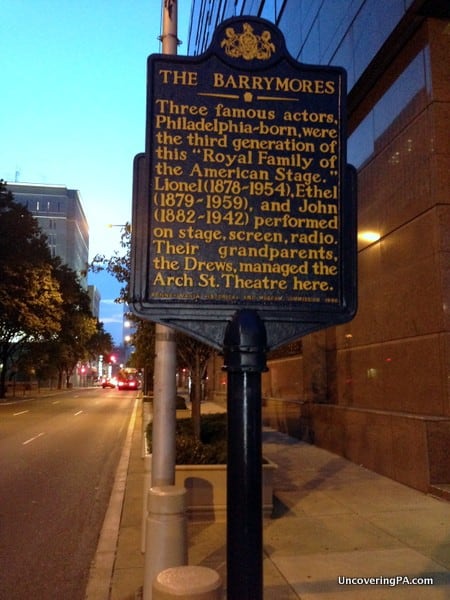 The Barrymore's are one of the most iconic families in American film and theater history. While actress Drew Barrymore may be the most famous today, her family lineage spans great actors and actresses for five previous centuries.
It was near the corner of Arch Street and 6th Street that the Arch Street Theater stood. Opened in 1828, the theater was owned and run by Louisa Drew, Drew Barrymore's great-great-grandmother from 1861 until 1892. During these 31 years, the theater not only had great success, but had nearly every actor and actress of note perform on its stage.
Speaking of famous actors, it's also worth noting that the notorious John Wilkes Booth performed regularly in the Arch Street Theater from 1857-1858, several years before the start of the Civil War.
The Arch Street Theater was torn down in 1936, and is now the site of the Federal Reserve in Philadelphia.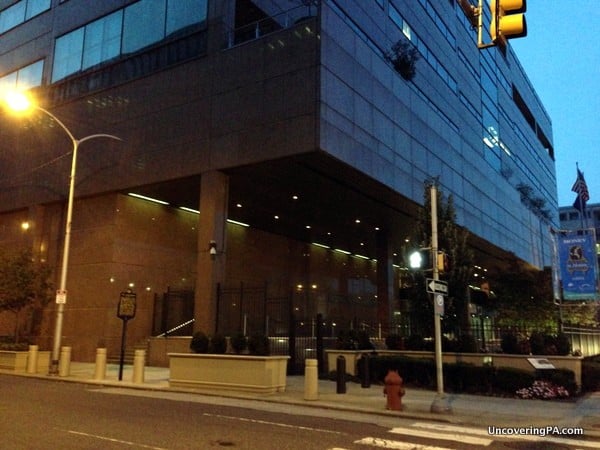 ---
America's Oldest Surviving Photograph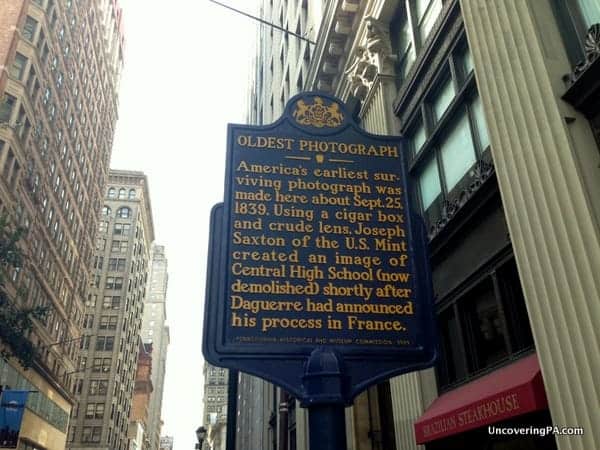 On August 19, 1839, Frenchman Louis Jacques Mandé Daguerre made the first successful photograph in the world, and, by mid-September, Americans were already trying to copy his technique. The first image, taken on September 16 in New York City, no longer exists, but just nine days later, on September 25, an image was taken by Philadelphia's Joseph Saxton that still exists today.
Taken of Central High School near the current intersection of Chest nut Street and Juniper Street, 1 block from Philly's City Hall, the photograph features a faded, almost ghostly image, of the school. Taken using a cigar box and a mirror, the photo was a great achievement with a brand new technology.
Central High School still exists, though it has moved location several times in the last 180 years. Today, the corner of Chestnut and Juniper is a occupied by a Brazilian steakhouse.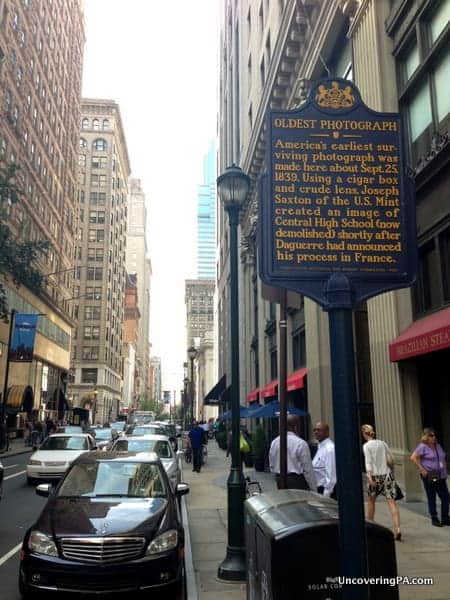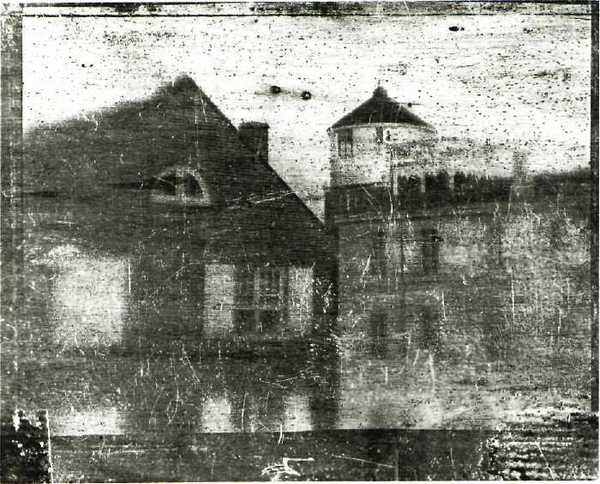 ---
Pennsylvania Hall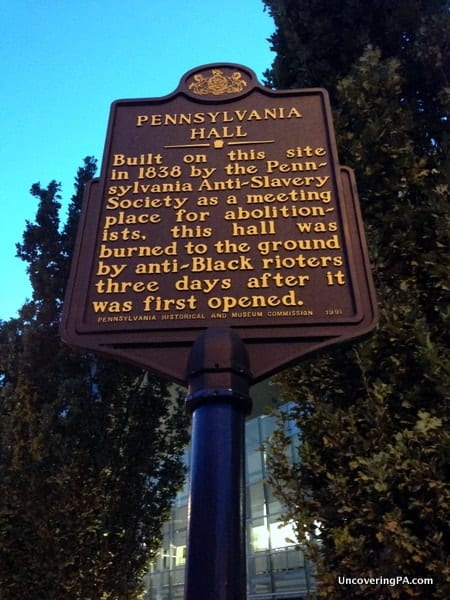 In the 1830s, slavery was a very contentious issue, and many still believed that slavery was morally acceptable. Even though slavery was nearly dead in Pennsylvania (only around 70 slaves remained in the entire state) the issue was far from decided.
It was in this climate that the Pennsylvania Abolitionist Society decided to build a meeting place at the corner of 6th Avenue and Race Street. Having had a difficult time finding venues to meet, Pennsylvania Hall was to be a grand building in which they could hold meetings and conventions.
When it opened on May 14, 1838, the building was an instant hotbed for pro-slavery mobs. In the first few days after the building was opened, the mobs grew larger and larger, incited by a wedding with both white and black guests, as well as a female-led anti-slavery convention.
Eventually, on the evening of May 17, the mob finally had enough, breaking into Pennsylvania Hall and burning it to the ground, while Philadelphia's mayor, firefighters, and police did nothing.
Today, the site of Pennsylvania Hall is occupied by WHYY, Philly's public radio and television stations.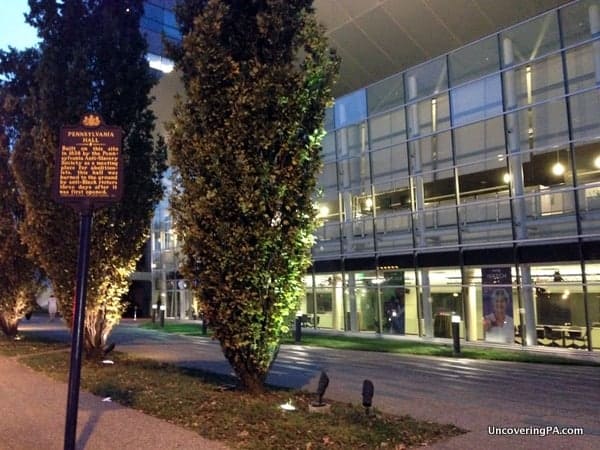 See map below for other area attractions.