Disclosure: This article may contain affiliate links. We will make a small commission from these links if you order something at no additional cost to you.
I've visited many eclectic museums and museums based around large private collections, but I don't know that I've ever visited anywhere that has had a private collection as large and as diverse as the American Treasure Tour in Montgomery County.
The American Treasure Tour is opened in 2010 in a former tire factory for B.F. Goodrich. From the exterior, it looks like nothing more than a mall or a warehouse, but once instead of their facility, the true magic of this place comes to life.
That's because the American Treasure Tour is comprised of over a million pieces of memorabilia, with large collections spanning just about any subject you could possibly imagine. In fact, the collection is so large that most of it is actually seen on a tram ride through the museum's 100,000 feet of display space.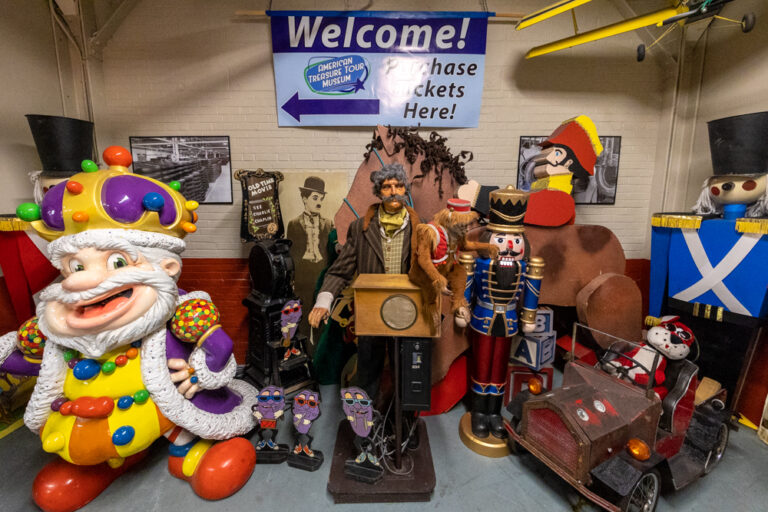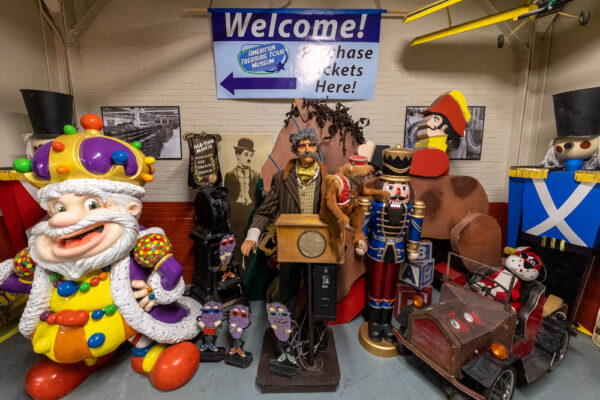 The American Treasure Tour is located on the building's second floor and can be accessed via both stairs and an elevator. There are two large rooms within the museum that are set up for self-guided visits while the rest of the space is seen via a guided tour on an electric tram.
Since tram space is limited, it's recommended that you buy tickets online before arriving. Otherwise, you might have to wait a while for a tour (or maybe even not be able to get on one that day). When I was there on a Friday afternoon in July, tours were already just about full for the whole day.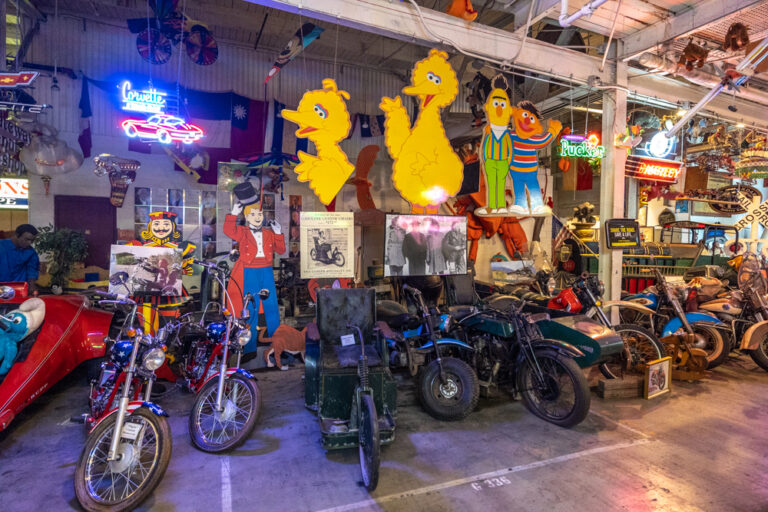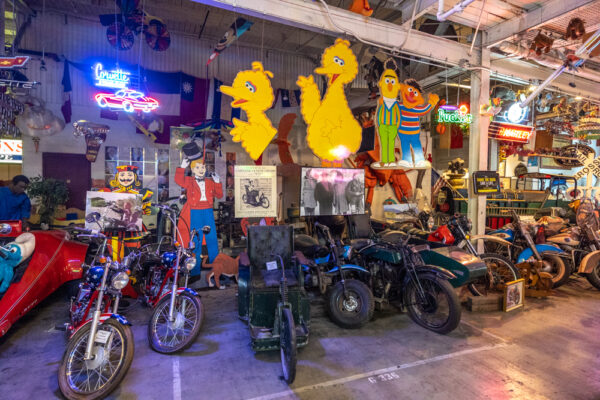 While waiting for your tour, you can check out the two large rooms that allow self-guided tours. These two rooms together are larger than some museums I've visited, so there's a lot to see in these spaces.
The first room is home to not just the ticket counter and the museum's gift shop of nostalgic novelty items, but also features an incredible collection consisting primarily of musical instruments and dollhouses.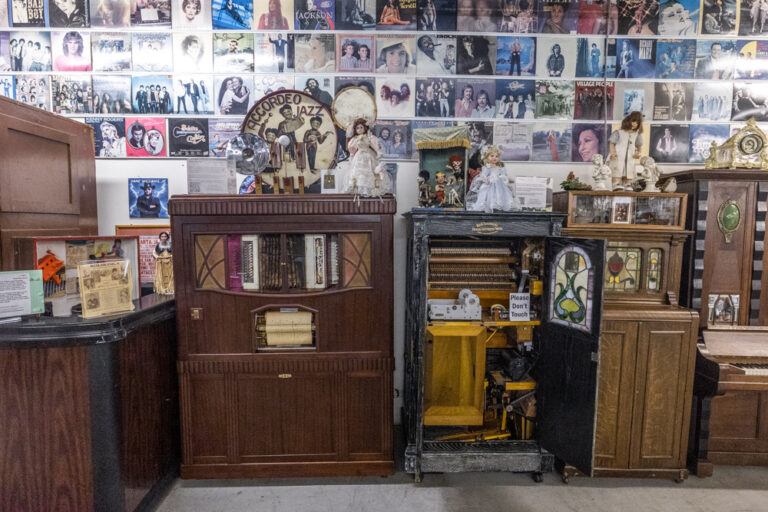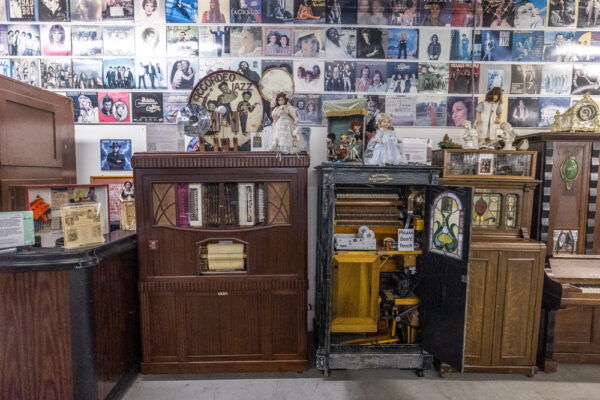 Known as the Music Room, this room showcases some incredible instruments from American history, including a nice selection of self-playing band organs, player pianos, and other similar instruments.
This room is also home to several incredibly large and intricate dollhouses. Even if you aren't typically interested in dollhouses, the craftsmanship and attention to detail of these pieces are truly incredible, and I definitely enjoyed spending a few minutes looking at them.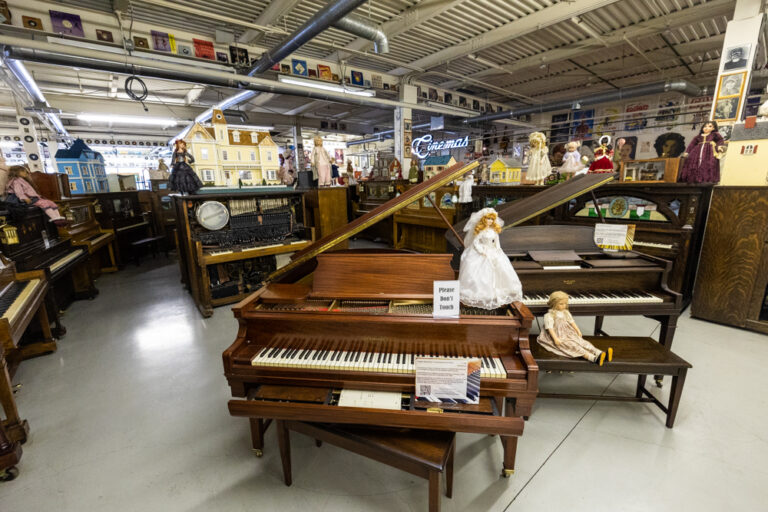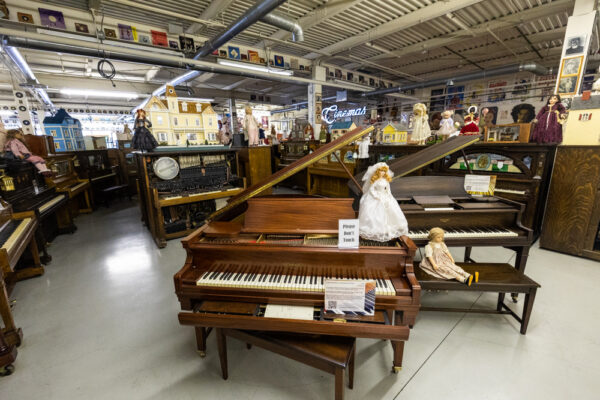 The other large room is located across the hallway from the Music Room and is known as the Classic Car Exhibit Area. It's also where the tram ride starts from.
This room, as the name implies, is filled with dozens of antique automobiles, most of which have signage near them to tell a bit about their history and importance. Of course, in the spirit of the entire museum, there are hundreds of other items packed into this room ranging from bicycles to giant stuffed animals.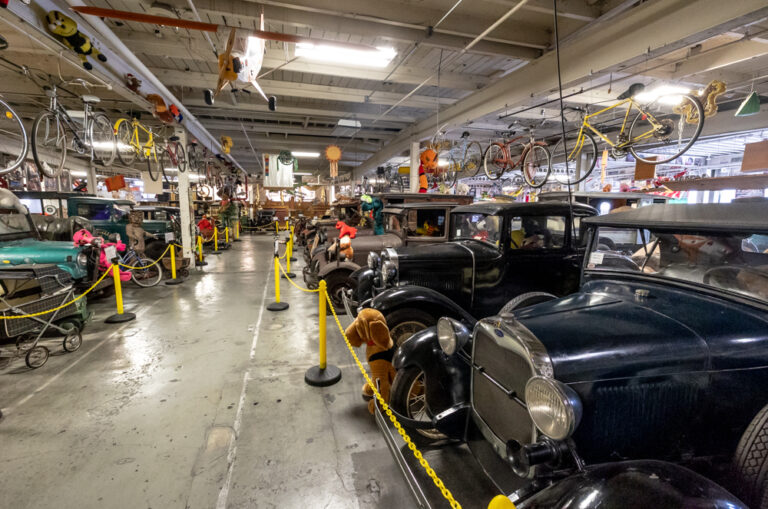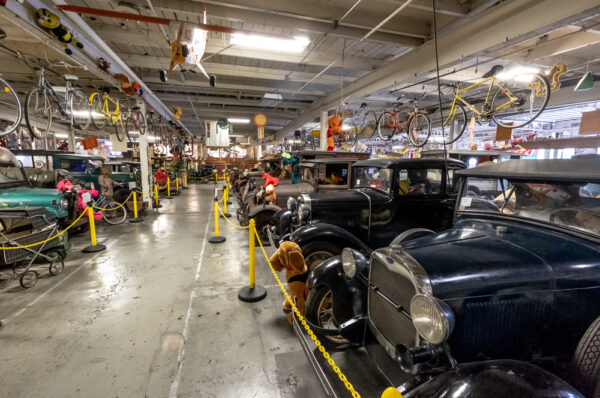 At your appointed tour time, you'll want to board the electric tram for your ride around the Toy Box, as this area is known.
The Toy Box is approximately 70,000 square feet in size, and the tram follows a narrow route through the collection, with recorded narration providing a lot of fantastic information about some of the more interesting items in the collection.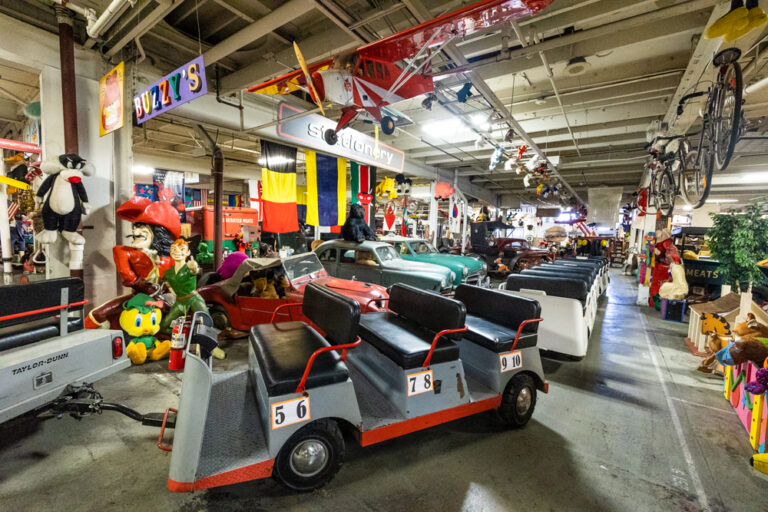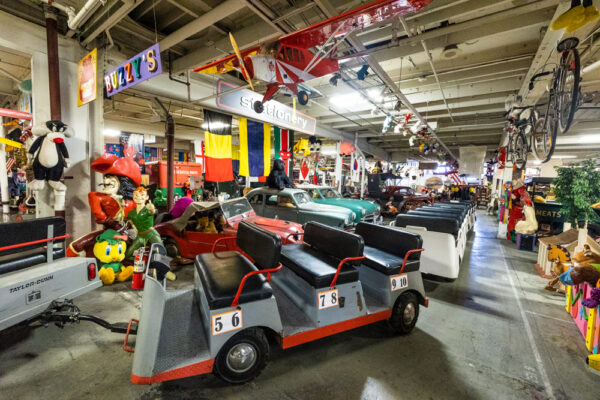 While the tram moves quite slowly and tours last 40 minutes with continuous narration, it's impossible to see or learn about all of the hundreds of thousands of items on display at the American Treasure Tour.
As the tour goes on, the tram stops in some places, especially around some of the mechanical musical instruments, which proceed to serenade you with their fun and unique sound. The driver also steps out in a few spots to point out different pieces in the collection.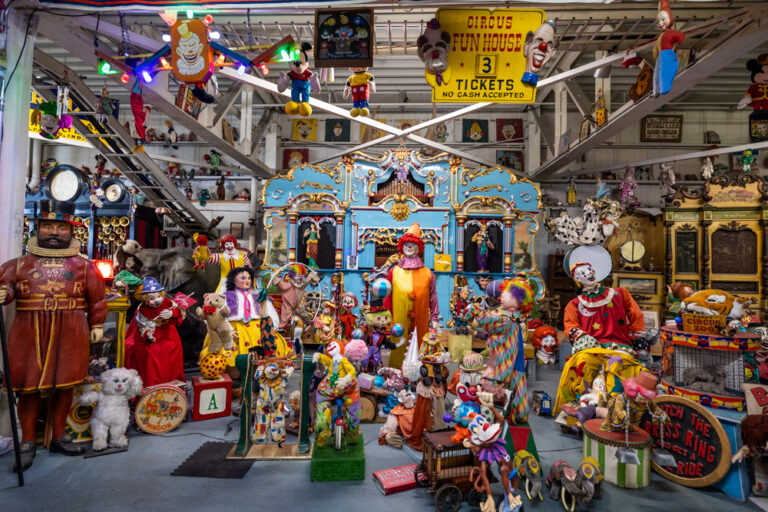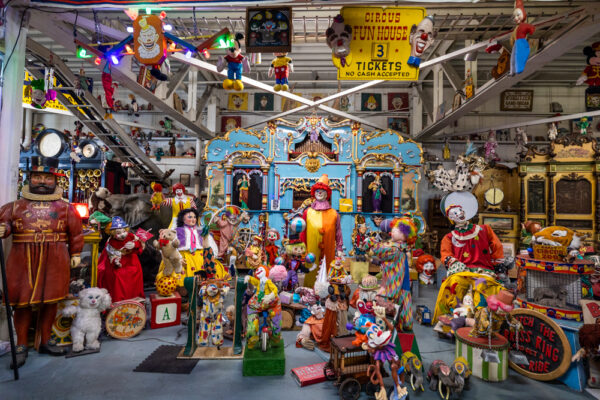 Both the breadth and the variety of the collection here are quite amazing. Even more amazingly, this is the collection of one man who is simply dubbed "The Collector" as he wants his identity to remain a secret.
He was originally using this space to simply store the collection before he decided to start opening it up for private tours in 2011 and then, a few years later, for public tours.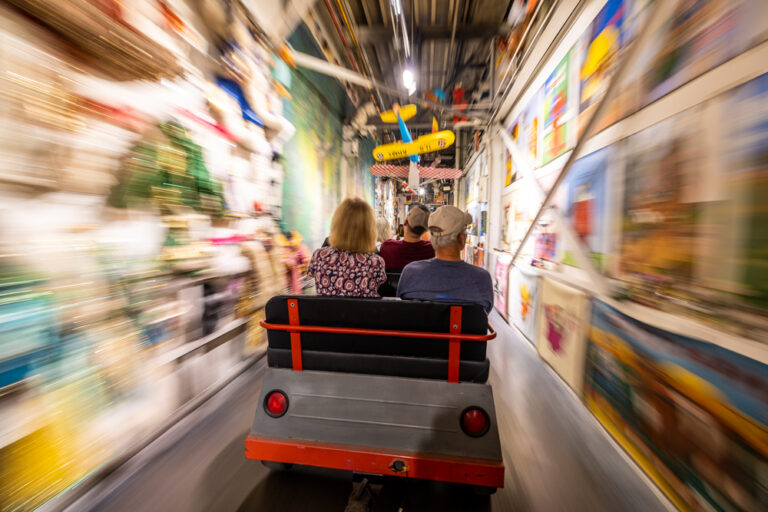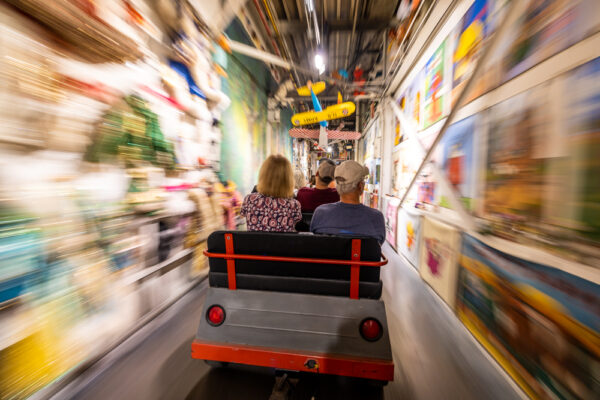 Truly, just about anything you can possibly imagine from Americana can be found within the collection here including motorcycles, Disney figurines, and even giant paper mache busts of Donald Trump, Brittany Spears, and Ted Kennedy. This means that if you aren't interested in a particular part of the collection, you almost definitely will be with what's around the next corner.
Overall, the American Treasure Tour is a very special place to visit. Literally, no matter what you are interested in, there are sure to be areas that you'll absolutely love, and, if you simply like fun and historic pieces, you'll probably enjoy the entire collection.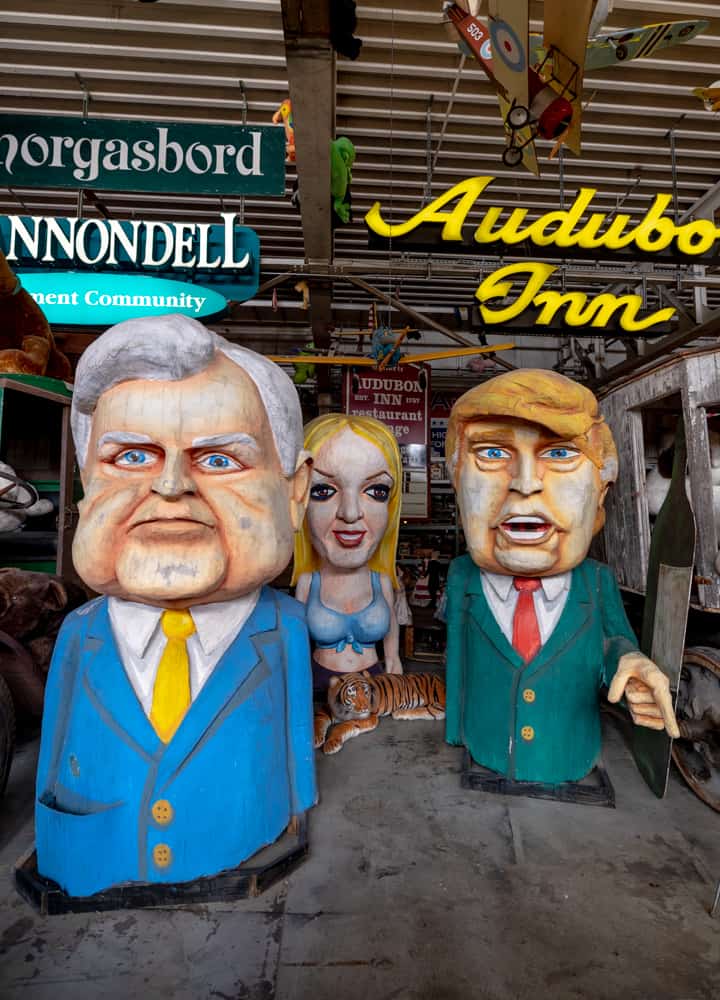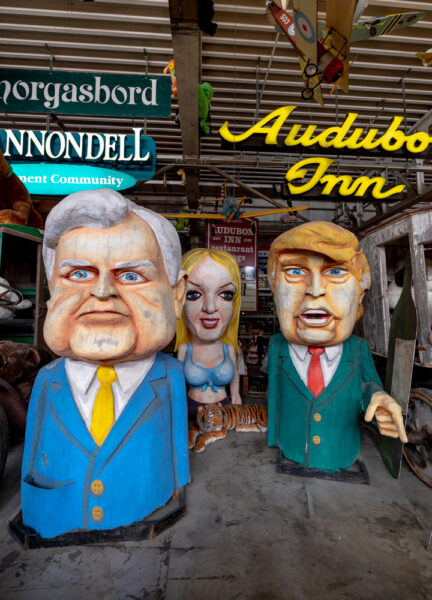 So, the next time you are looking for something fun to do in the Philly suburbs near Valley Forge National Historical Park and the LEGOLAND Discovery Center, make sure to visit the American Treasure Tour.
Looking for even more places nearby to visit? Check out the Wharton Esherick Museum, the Elmwood Park Zoo, the Mount Misery Trails, and the Stoogeum.
---
American Treasure Tour
Hours: Friday-Sunday: 10a-3:30p
Reservations recommended.

Cost: Adults: $18, Kids: $12

Website: AmericanTreasureTour.com

Address: One American Treasure Way
Oaks, PA 19456
See map below for other area attractions.
---