Disclosure: This article may contain affiliate links. We will make a small commission from these links if you order something at no additional cost to you.
When you think of odd artists, it's likely that Andy Warhol is one of the first names to come to mind. Whether it was his silver wigs or his alter-ego "Drella" (a combination of "Dracula" and "Cinderella"), it's no denying that Andy Warhol was eccentric. However, he is also considered one of the the 20th century's most talented artists.
Hailing from Pittsburgh, Warhol started making commercial art, before delving into silkscreen and video. Warhol seemed to live by the motto "Anything can be art", as is evidenced by his drawn-out videos of people performing mundane tasks. Some of his videos were so boring, in fact, that his friends would walk out on the showings.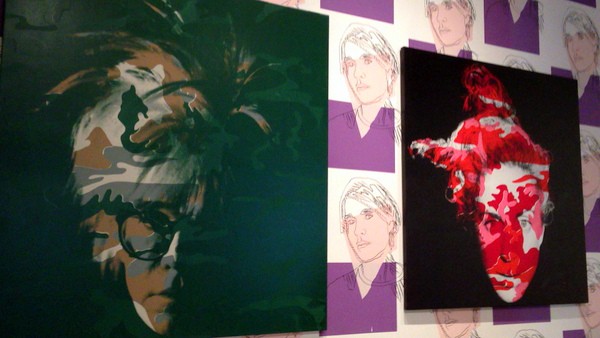 Shortly after his death in 1987, a museum in his hometown of Pittsburgh was proposed. Finally opening in 1994, the museum drew 25,000 visitors in its first weekend of operation. Still one of the city's most popular attractions, the Andy Warhol Museum regularly draws over 100,000 admirers each year.
Even before you enter the museum, you are greeted by Warhol's art. Walking past a myriad of identical self-portraits and pink cows, gives you no doubt that you are in the right place.
Upon paying the rather steep admission fee, ride the elevator to the top floor, and then work your way down through seven levels of Warhol's art.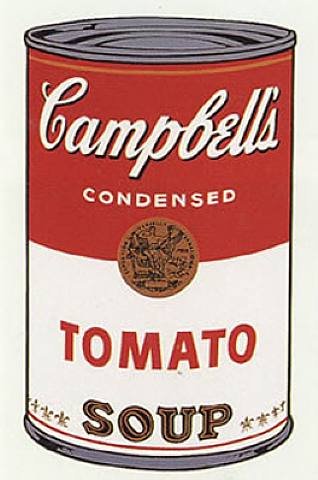 Featuring everything from his early works as a commercial artist to his iconic pop art and odd films, the Andy Warhol Museum is a detailed look at his life and art. It's so detailed in fact, that it's the largest museum in the US dedicated to a single artist.
One highlight is the 4th floor installation of "Clouds", which is basically a room filled with large, silver balloons. It's the one place in the museum where you are encouraged to touch and play.
My least favorite part of the museum was the collection of Warhol's films. Most captured people performing mundane tasks or simply staring at the screen in a "Screen Test". It's worth contemplating how Warhol's films might be different in today's YouTube-obsessed world.
In the film section, they even have an area where you can make your own Screen Test. Sitting in a hard chair for four minutes, the room lit only by the bright lights shining in your face, is a bit unnerving. It feels like something out of a crime thriller. However, the results are interesting to see, though somewhat boring, if I'm being honest.
It's worth noting, for parents with children, that several sections of the museum are not appropriate for those under 18, especially the section with videos. These sections are marked well to make sure that young eyes don't see anything inappropriate.
Overall, I enjoyed my visit to the Andy Warhol Museum. That being said, the admission price will likely deter some. If you are a fan of the artist or consider yourself an art aficionado, visiting the Andy Warhol Museum in Pittsburgh is worthwhile. However, if you just have a passing interest in Warhol's life and art, I wouldn't consider the museum a must-see attraction in Pittsburgh, and instead would recommend visiting the Carnegie Museum of Art where you can see his works among many others.
Visiting Andy Warhol's Grave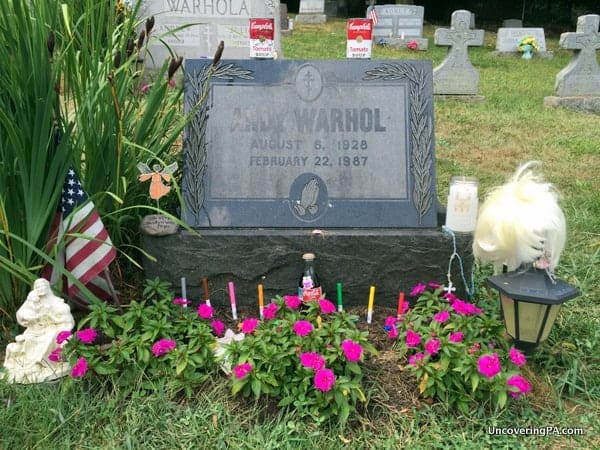 Andy Warhol died in New York City in 1987. He was buried next to his parents in St. John the Baptist Byzantine Catholic Cemetery. The cemetery is 25 minutes south of Pittsburgh in Bethel Park.
Warhol's grave is frequented by visitors, and when I visited in September 2015, it had several cans of tomato soup, a platinum wig, and other momentos laying around. These items make it much easier to find his gravesite in the cemetery. The grave is located at approximately the following coordinates: 40.354611, -80.029756.
If you can't make it to the gravesite or want to see it before hand, there is a 24-hour streaming feed available from Earthcam.com.
---
Andy Warhol Museum
Hours: Monday, Wednesday-Sunday: 10am-5pm, Closed Tuesday's
Open Until 10pm Fridays
Gravesite open daily dawn to dusk

Cost: Adults: $20, Children: $10
Gravesite: Free

Website: Warhol.org/Museum

Address: 117 Sandusky Street
Pittsburgh, PA 15212
See map below for other area attractions.
---
Updated pricing, operating hours, and gravesite information on 10/14/19.