Disclosure: This article may contain affiliate links. We will make a small commission from these links if you order something at no additional cost to you.
When I'm traveling through the state, I'm always on the lookout for Pennsylvania breweries that I haven't visited yet. So, on a recent trip, I was excited to check out Levity Brewing Company.
Levity Brewing Company opened in January 2016, making them the first craft brewery in Indiana, PA since 1939, the year native son Jimmy Stewart received his first Academy Award nomination for "Mr. Smith Goes to Washington".
Since then, Levity has garnered a reputation as one of the best breweries in western Pennsylvania. They even opened a second taproom in Altoona in 2021.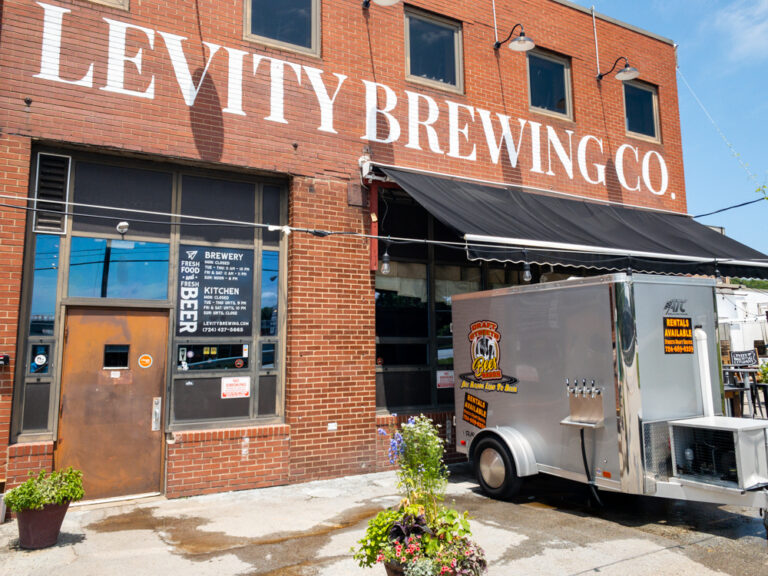 Having heard a lot about them, I decided to stop at their Indiana brewery to try a few beers and grab some food.
Levity Brewing is located a short distance south of downtown Indiana near the juncture of Routes 422 and 119. Their brewery and taproom are located within a large brick building, and you'll find a nice outdoor seating area around the front of the building.
Inside the taproom is a large open space with plenty of tables and a bar area. The beers currently on tap are listed on a chalkboard on the wall. However, if you, like me, miss this, they do also offer somewhat up-to-date menus which offer a good explanation for each brew.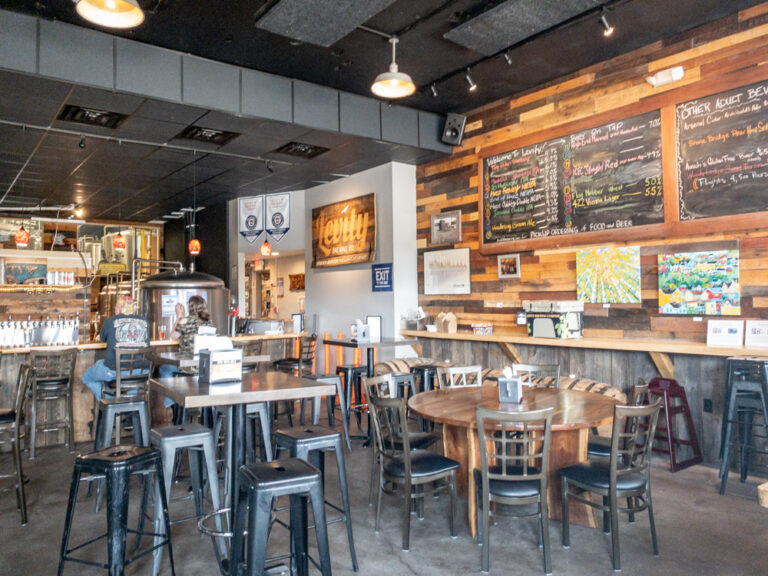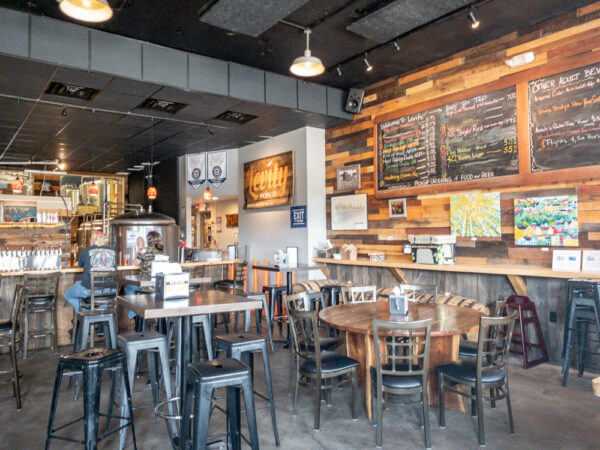 When I visited, Levity had about a dozen different beers on draft, coving a really nice range of styles, though about half were some form of IPA.
Wanting to try several different beers, I opted to get a flight of four different beers. In my flight, I got Haze Frehley IPA, Tenured Double IPA, Flag Nabber Fruited Wheat Beer, and Medulla Oblongata IPA. I also got a separate pour of the Haze Oddity Double IPA, giving me the chance to try five different beers in total.
Of the five beers, I would say that all were good, though a couple were a bit weak on flavor for me or were trying to be a bit middle of the road instead of picking a specific profile.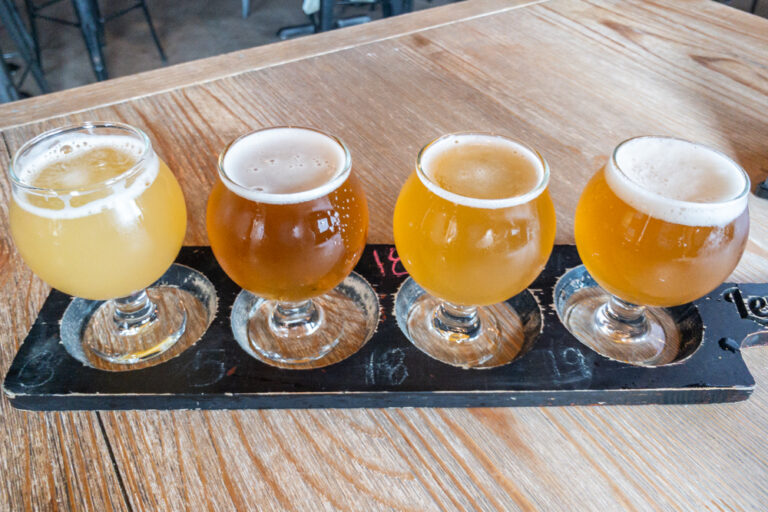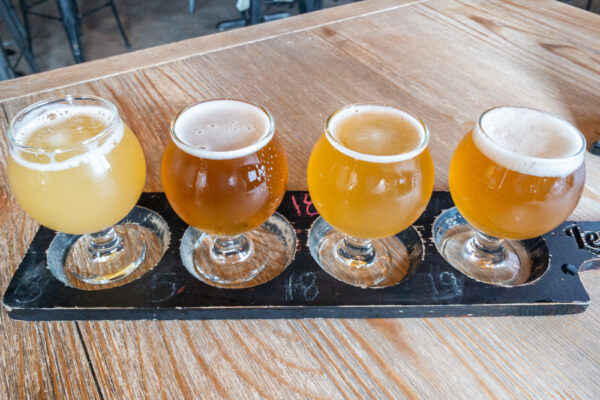 However, I really enjoyed the Haze Oddity Double IPA, which was sweet but not overpoweringly so. Also, the Flag Nabber Fruited Wheat Beer, which had passion fruit and orange added to it, was definitely a very refreshing summer beer.
During my visit, I also ordered their Beer Cheese Mac and Cheese. This dish came with a nice amount of cheese and was also topped with bacon and jalapeños.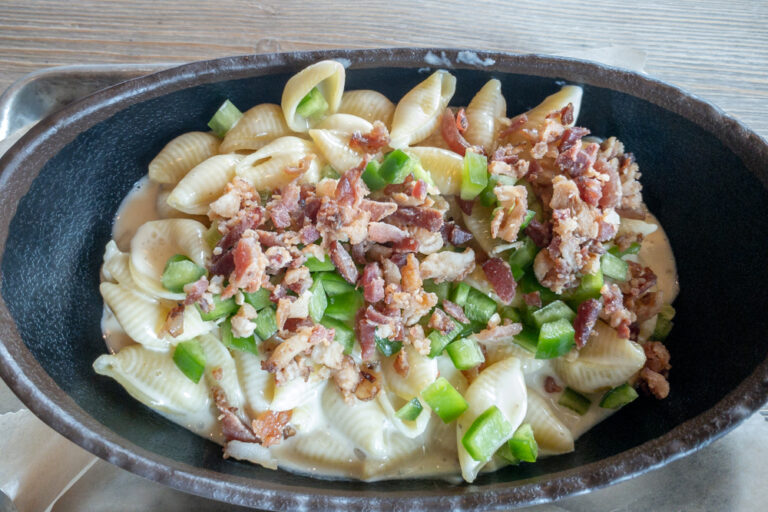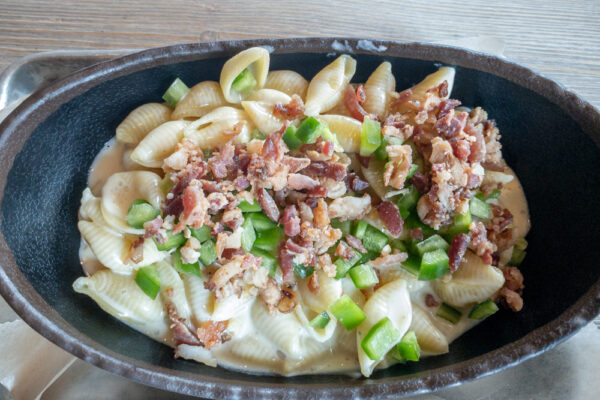 Overall, while the dish was very cheesy, it was lacking in flavor, and I would have loved for the seasoning level to have really been ramped up. Also, they somehow managed to find jalapeños that had zero spiciness. I feel like a bit of salt and a bit of spice to the peppers would have really taken this from an okay dish to a really tasty one.
In general, I quite enjoyed my visit to Levity Brewing Company in Indiana, PA.
While I don't quite get the hype around the brewery, and I wouldn't count it among my favorite breweries in PA, they do offer some tasty beers, and I can definitely see stopping here again the next time I'm passing through Indiana (or past their new space in Altoona) and need a meal or a few minutes to relax.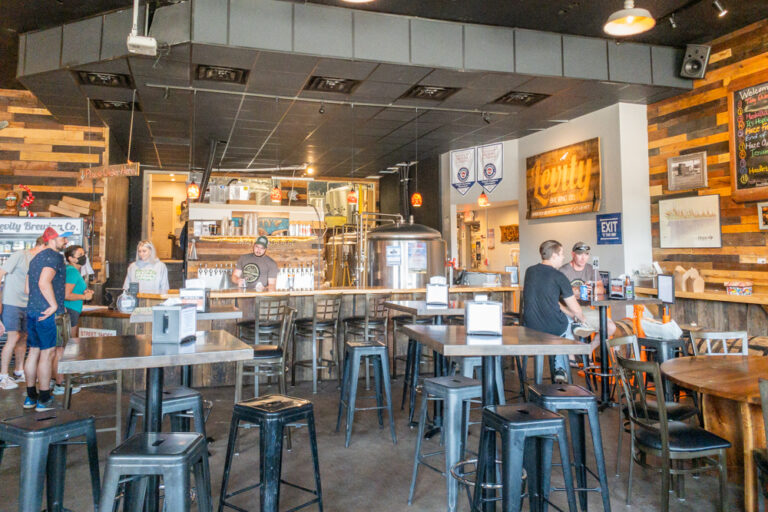 Who knows, I might even try a different beer or two that would change my opinion for the better.
Ultimately, while I personally wouldn't recommend going far out of your way to visit Levity, they are definitely a nice spot to grab a beer if you find yourself in Indiana County, PA.
Looking for even more spots to visit nearby? Check out Disobedient Spirits, the covered bridges of Indiana County, and my favorite craft breweries in the Pittsburgh area.