Disclosure: This article may contain affiliate links. We will make a small commission from these links if you order something at no additional cost to you.
During my travels, I've had a chance to visit many incredible scenic overlooks in Pennsylvania. However, few, if any, are as awe-inspiring as Big Mountain Overlook.
Big Mountain Overlook is located at the top of Tuscarora Mountain right on the line between Franklin County and Fulton County in Buchanan State Forest. This vista is fairly close to McConnellsburg, PA, and less than three miles from Route 30.
While there are hiking trails in the area, this is an overlook that you can drive to, with parking located only about 200 feet from the rock outcropping.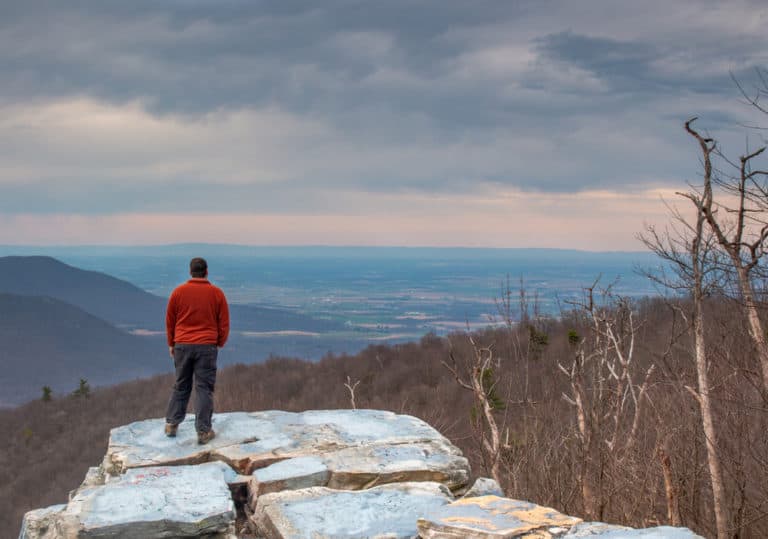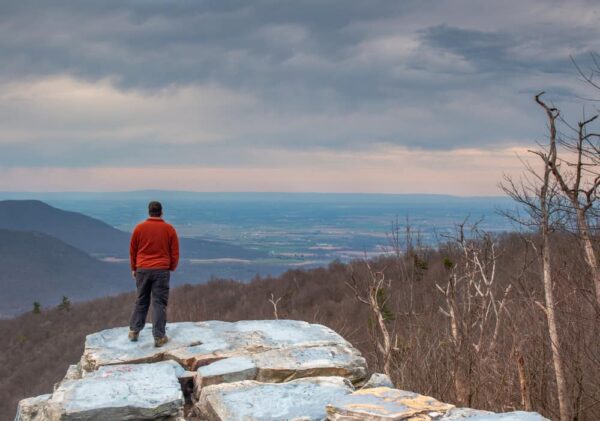 While there are no paved paths, the land between the overlook at the parking area is fairly flat and grassy, meaning that most should be able to make it the short distance to this incredible view.
At the overlook, there is a single stone bench, along with a rock outcropping that you can (very carefully) head out onto.


From this outcropping, there is a 180-degree view of the countryside of south-central Pennsylvania. It's really quite amazing how expansive the view is here, and photos don't really do it justice.
The rock outcropping sits more than 1,600 feet above the valley floor below. And, while it's not a sheer drop from this point, the hillside is steep enough that there are no trees to grow up and block your view.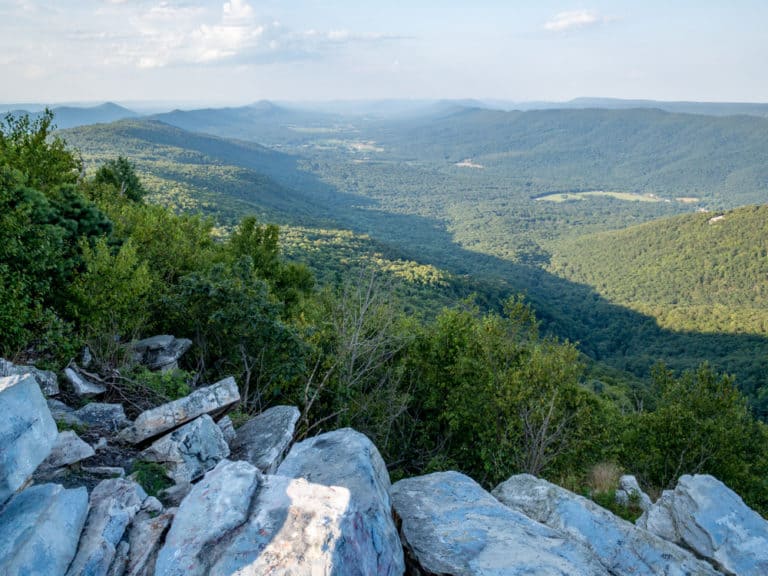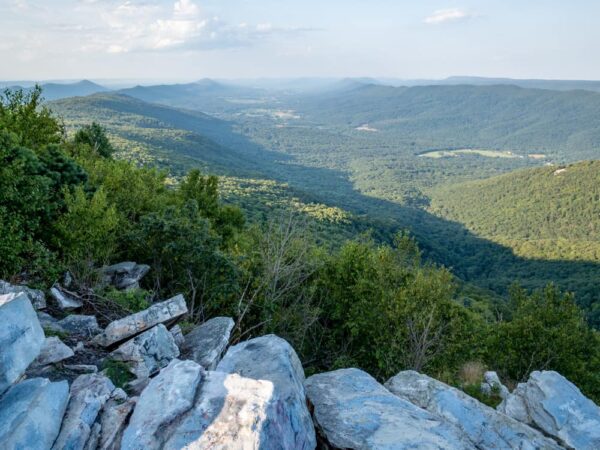 Far below, you can see Route 75 as it cuts its way through the rural valley below. Even on a hazy day, you can see for many miles to the north and south, and it's likely you can see portions of Maryland on a clear day.
The overlook itself also offers great views to the east, so this would be a truly spectacular place to see the sunrise if you are able to get to this point early enough in the day. However, even sunsets from here can be quite beautiful.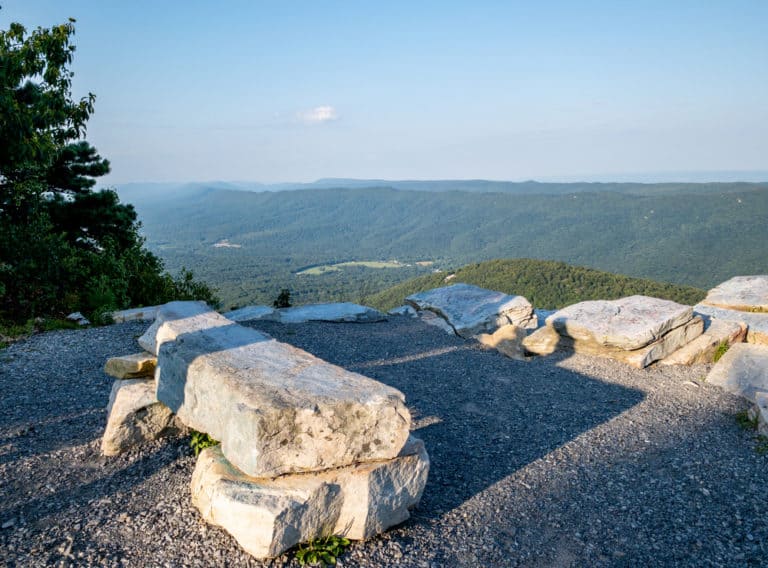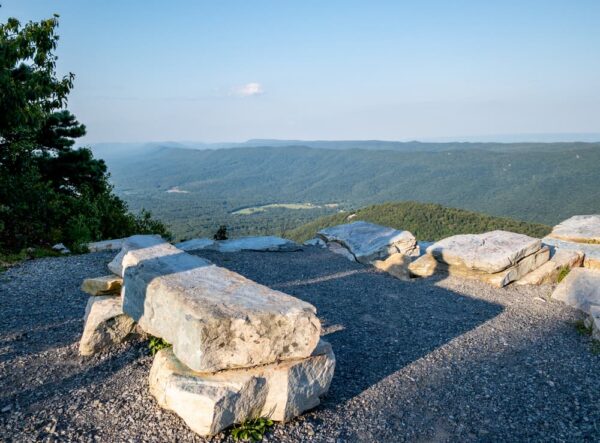 While there is little to do at the overlook other than enjoying the incredible view, the road into the overlook also offers some great opportunities to enjoy nature.
In fact, the landscape at the top of the mountain ridge is quite interesting and, in places, reminds me of the African savannah. Definitely take some time to enjoy the scenery on your way to and from the overlook, especially at sunset.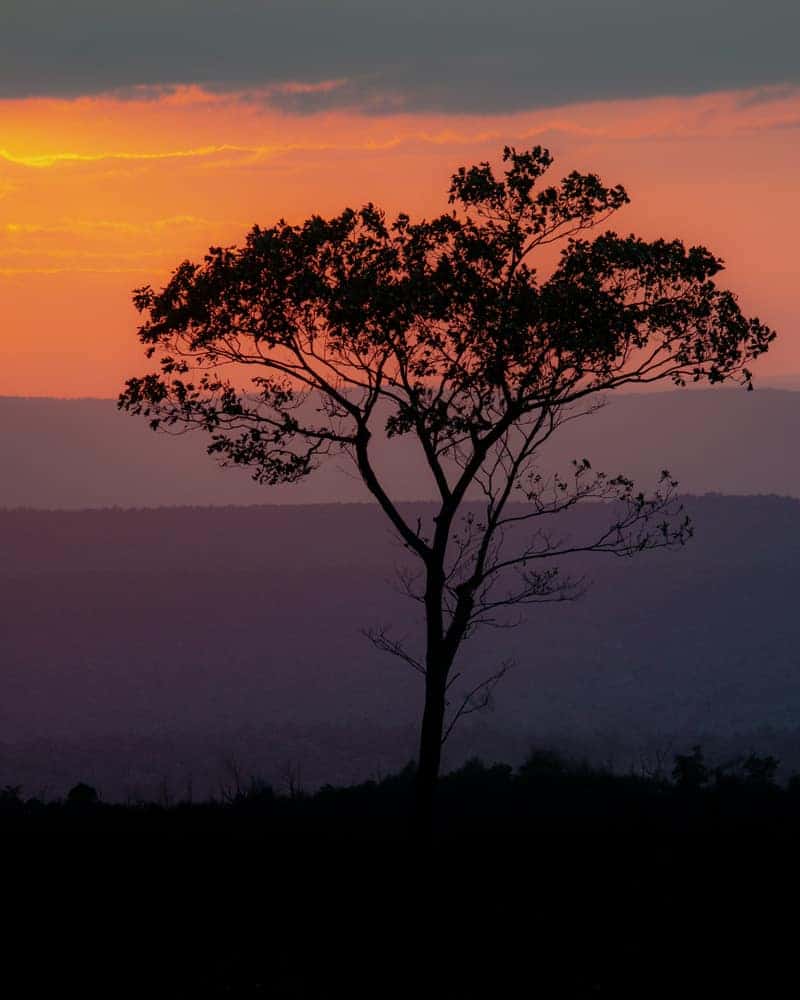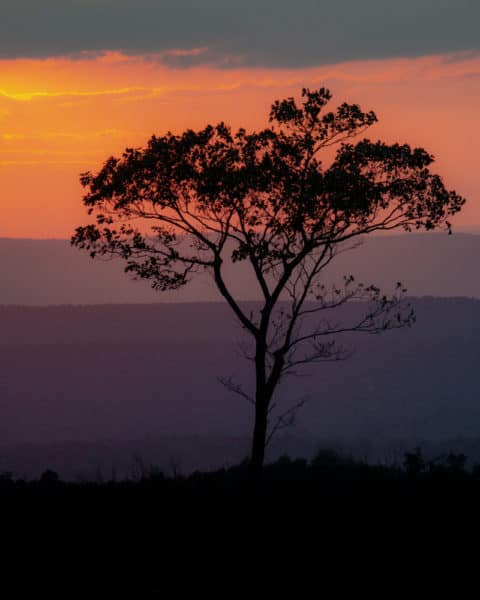 This interesting natural beauty, along with the utterly fantastic views from the vista, makes Big Mountain Overlook an absolutely must-visit spot if you find yourself traveling along Route 30 through Fulton and Franklin Counties.
How to Get to Big Mountain Overlook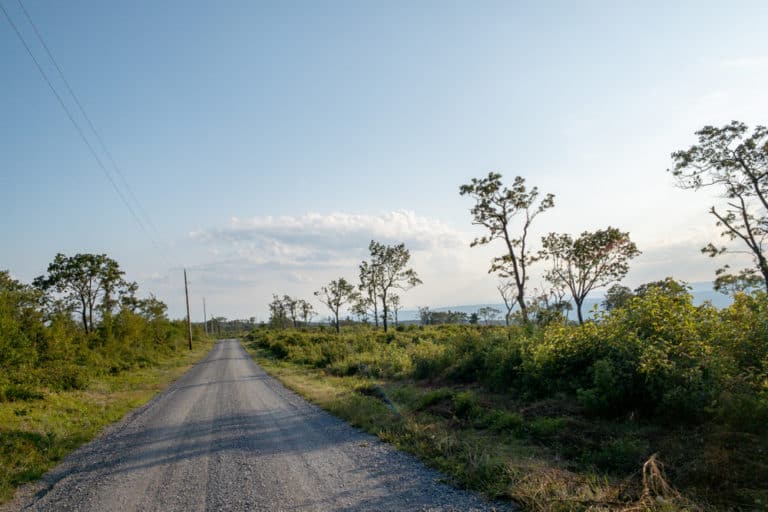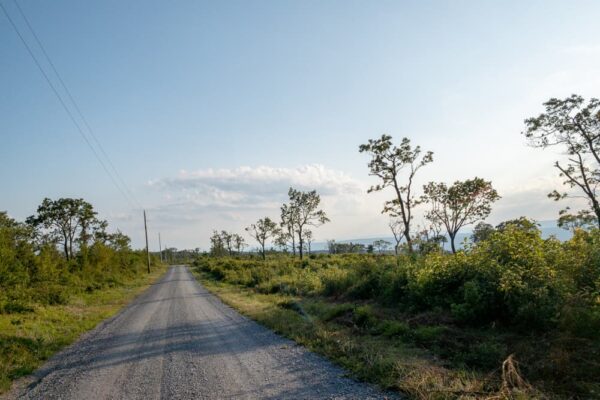 Big Mountain Overlook is located about three miles off of Route 30 at the crest of Tuscarora Mountain.
At the very top of the mountain, directly across from The Mountain House, turn onto Aughwick Road at the following coordinates: 39.915734, -77.956713. This will be a right turn if you are traveling west and a left turn if you are traveling east.
Use caution at this turn as it sits directly at the top of the hillside and the sightlines aren't great in either direction.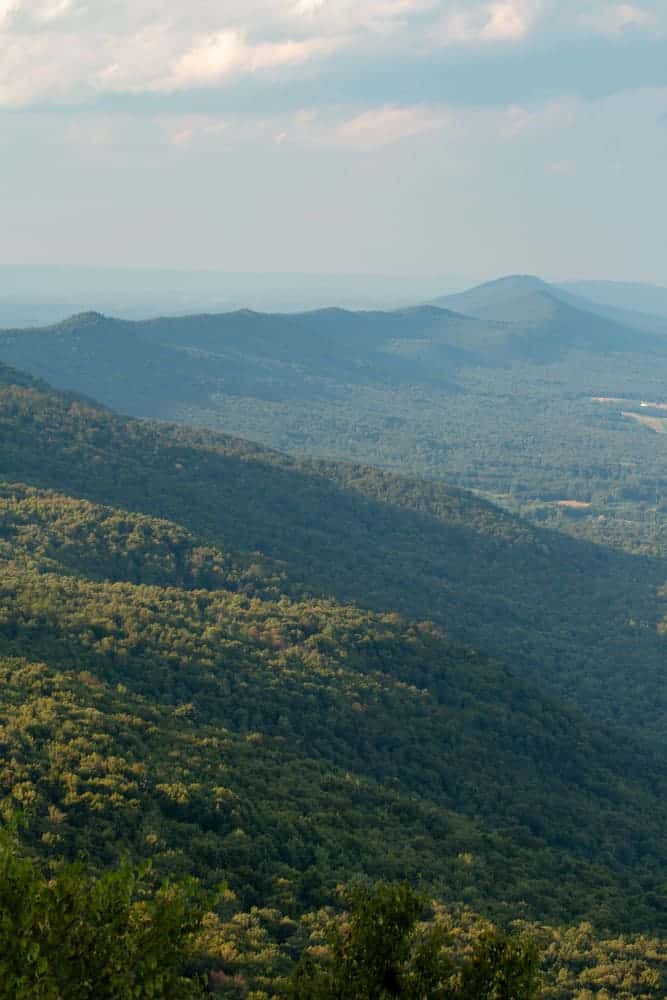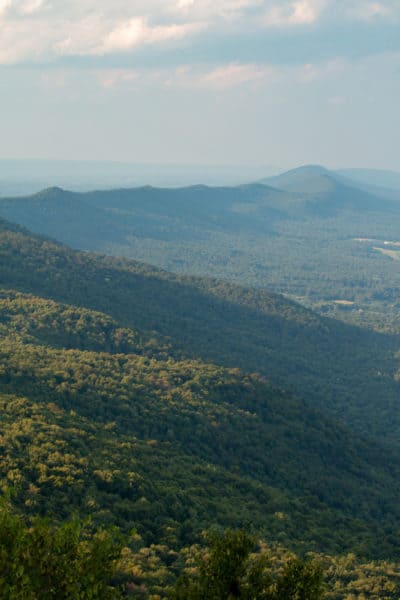 Follow Aughwick Road for 1 mile. At this point, you'll see a road veering off to your right.
Take this road, which soon turns into a high-quality dirt road, for 1.8 miles until you reach an area with large boulders on your right that are blocking a grassy area.
You'll know you are close when the road turns into a one-way road after veering to the right at a fork in the road.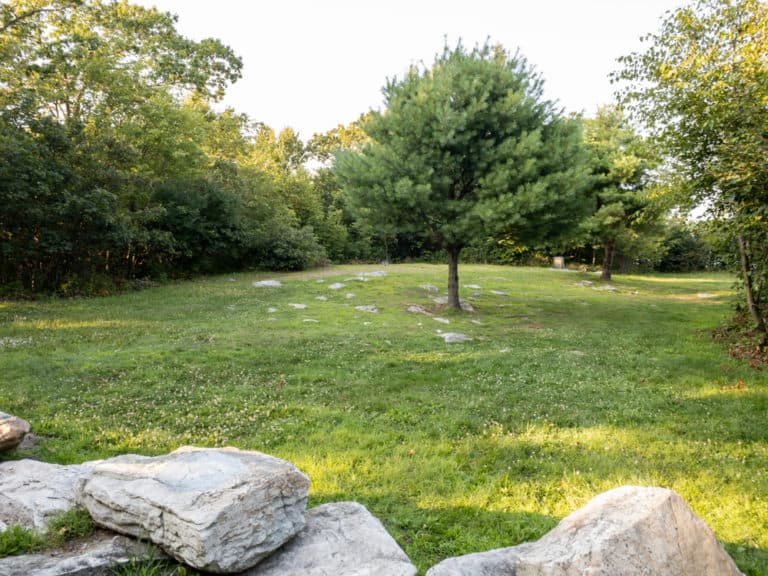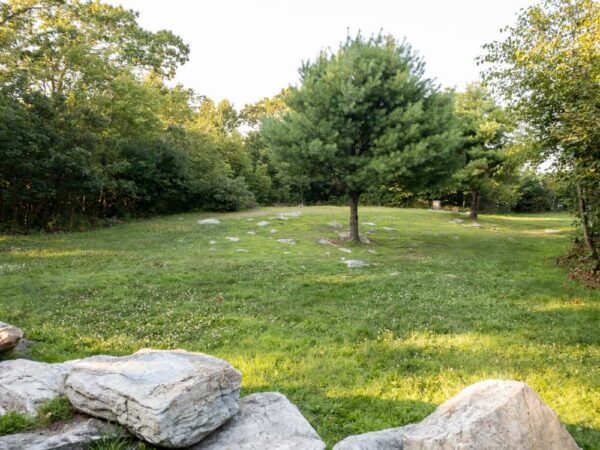 From this point, you only have to walk a couple of hundred feet to Big Mountain Overlook. The overlook can be found at the following coordinates: 39.950291, -77.936473.
Once you are ready to leave, keep following the road, which will soon circle back around to the main road and take you back to Route 30.
Looking for more places to visit nearby? Check out the Abandoned PA Turnpike, Jarrett Falls, Caledonia Falls, and the birthplace of President James Buchanan.