Disclosure: This article may contain affiliate links. We will make a small commission from these links if you order something at no additional cost to you.
One of my favorite things about visiting large cities is the variety of food. No matter what type of food you want, no matter how distant, you can probably find it in a large city. However, with so many options, it can be hard to experience everything. That's one of the reasons why food tours can be so much fun.
I've visited Pittsburgh many times over the years I've been writing UncoveringPA, but I never really felt like I had fully explored the many great culinary options in the city. Fortunately, during a recent trip to Pittsburgh, I was invited to take a food tour with Burgh Bits and Bites.
Burgh Bits and Bites has been running food tours in Pittsburgh since 2008, expanding from one tour in the Strip District to six different tours throughout the city. While I'd love to go back and take their other tours, I opted to start off with their original tour through the Strip District.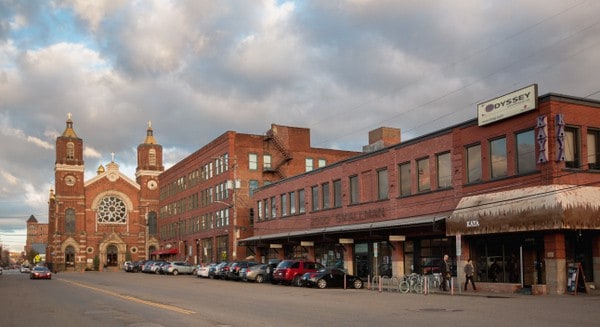 The Strip District has long been a destination in Pittsburgh. During the 19th century, industry thrived in this section of the city. The thousands of workers that came into the area every day created a great demand for food and restaurants. As industry began moving out of the Strip District in the mid-2oth century, more restaurants, grocers, and food purveyors moved into the area.
Today, the Strip District is one of the best destinations for foodies in Pennsylvania. Packed within this one-half square mile of land are dozens of restaurants ranging from classics like Primanti's to ethnic foods from a variety of cultures around the world.
The Burgh Bits and Bites Food Tour through Pittsburgh's Strip District included eight samples of food over the course of two and a half hours.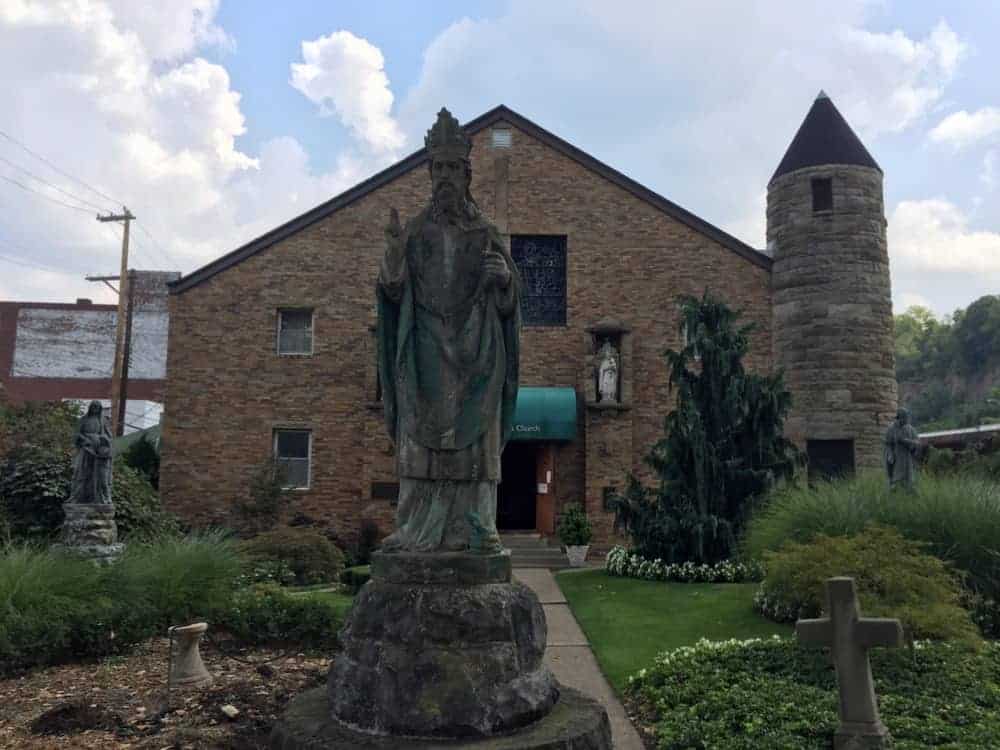 Tours began in the courtyard of Old St. Patrick's Church. After a brief introduction, we were treated to our first sample, a delicious piece of cinnamon bread from Mancini's. While eating, we were able to look inside this very unique and historic church.
From St. Patrick's we wound our way through the Strip District, stopping for six more samples, as well as in a few interesting shops. Tastings are always subject to change, but on my tour, we had the chance to sample both savory and sweet foods. There was enough food that no one went away hungry.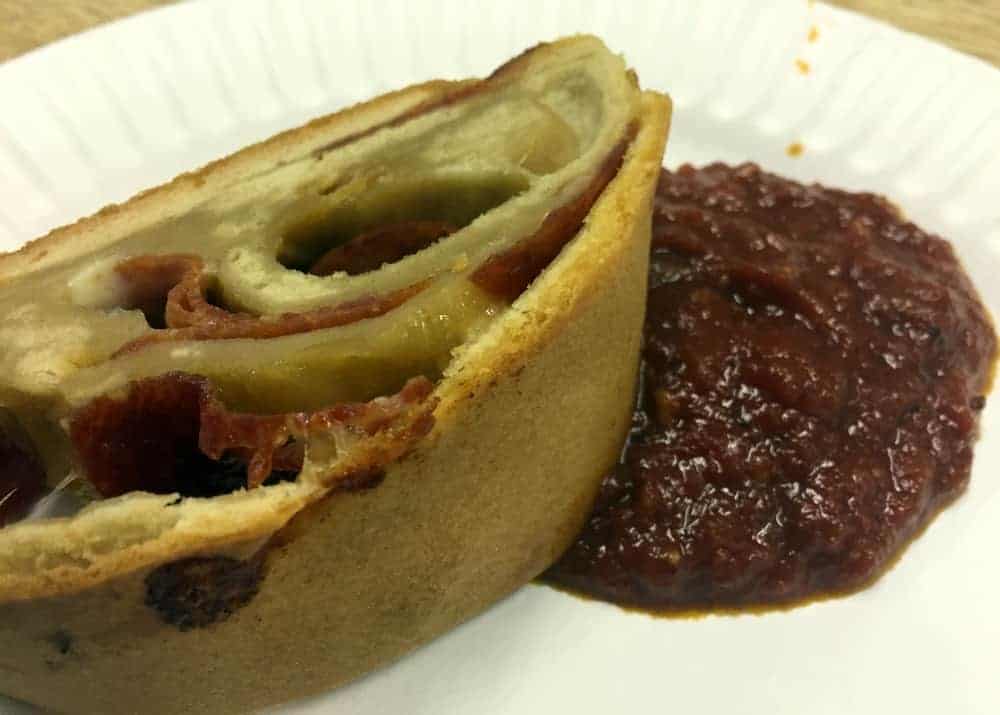 My personal favorites included homemade sausage at Parma Sausage, the hummus at Labad's and the pierogies at S&D Polish Deli. However, I can honestly say that every sample that we had was quite delicious, and I'd love to check out each one again.
During the tour, we weren't just treated to samples, but also a great deal of information on the history of both the Strip District and Pittsburgh as a whole. While I consider myself fairly knowledgable about Pittsburgh, I learned a lot of interesting tidbits while on the tour.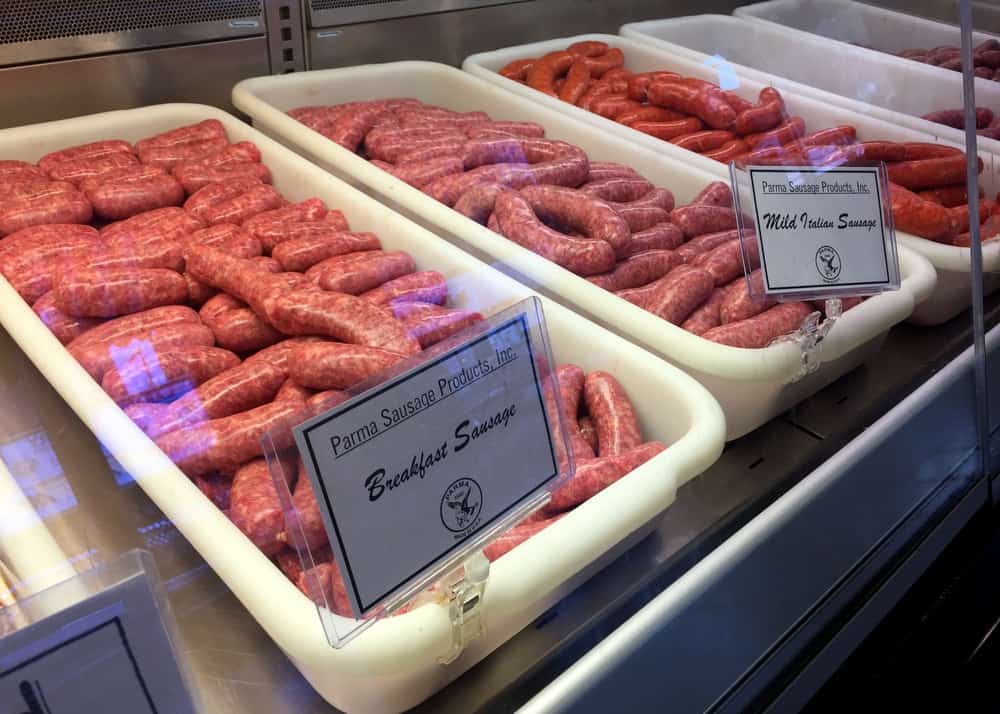 Overall, I really enjoyed my food tour of the Strip District with Burgh Bits and Bites Food Tours. Going on a tour with up to a dozen other people and the number of people on the sidewalks can make things a bit chaotic at times. However, the guides do a good job ensuring the tours keep moving at a good pace and that people don't get lost in the fray on the busy and narrow streets in the Strip District.
On your next visit to Pittsburgh, take time to explore the many fantastic culinary opportunities in the Strip District or elsewhere in the city on a Burgh Bits and Bites Food Tour.
For more information and a tour schedule, visit BurghFoodTour.com.
Want to take another food tour in Pennsylvania? Try Lancaster County Food Tours and Savor Gettysburg Food Tours.
Note: My tour with Burgh Bits and Bites was hosted by the company. However, the opinions expressed are my own.
See map for other area attractions.