Disclosure: This article may contain affiliate links. We will make a small commission from these links if you order something at no additional cost to you.
Explorer Ponce de León is famous for his 16h-century quest for the Fountain of Youth, but you don't have to try nearly as hard to find this mythical site if you're in the Pittsburgh area.
That's because North Park in Allegheny County is home to a spot dubbed the Fountain of Youth.
However, contrary to the mythical spring that was said to grant eternal youth to those who drank from its waters, Pittsburgh's Fountain of Youth is slightly less potent.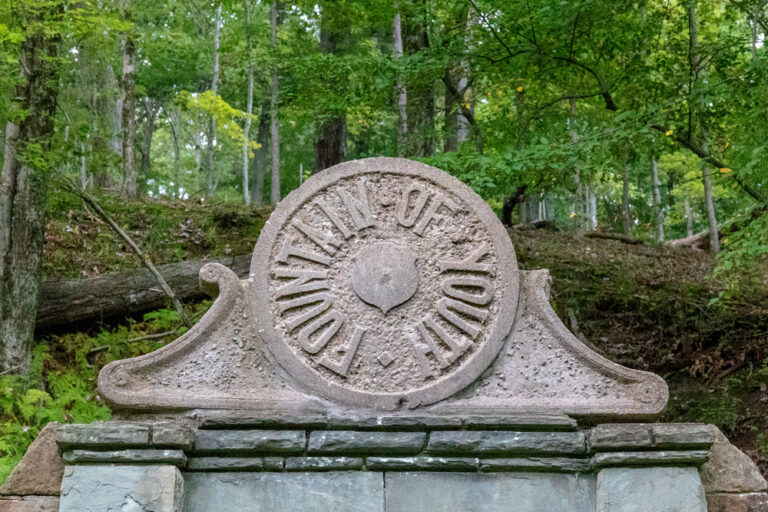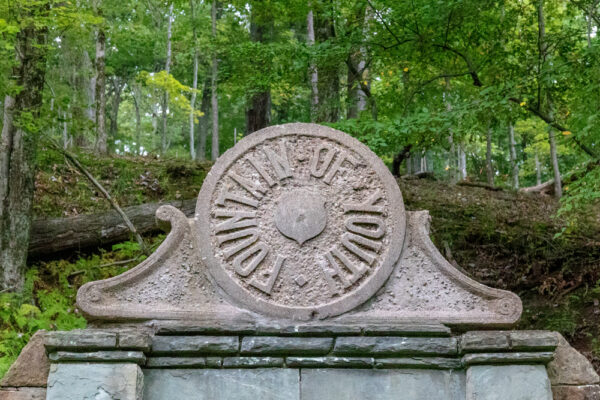 Western PA's Fountain of Youth is a natural spring along the western end of North Park that has been enclosed inside an incredible stone structure. To the best of my research, I can find no reason why this little spring was given such a lofty name or even why it was encased in such ornate stonework in the first place.
However, what is known is that in 1939, the Fountain of Youth was created by enclosing a spring by workers with the Works Progress Administration. (Some sources say 1938, but the year 1939 is in the concrete atop the dome.) A tap was added and locals would come to get water from inside the spring.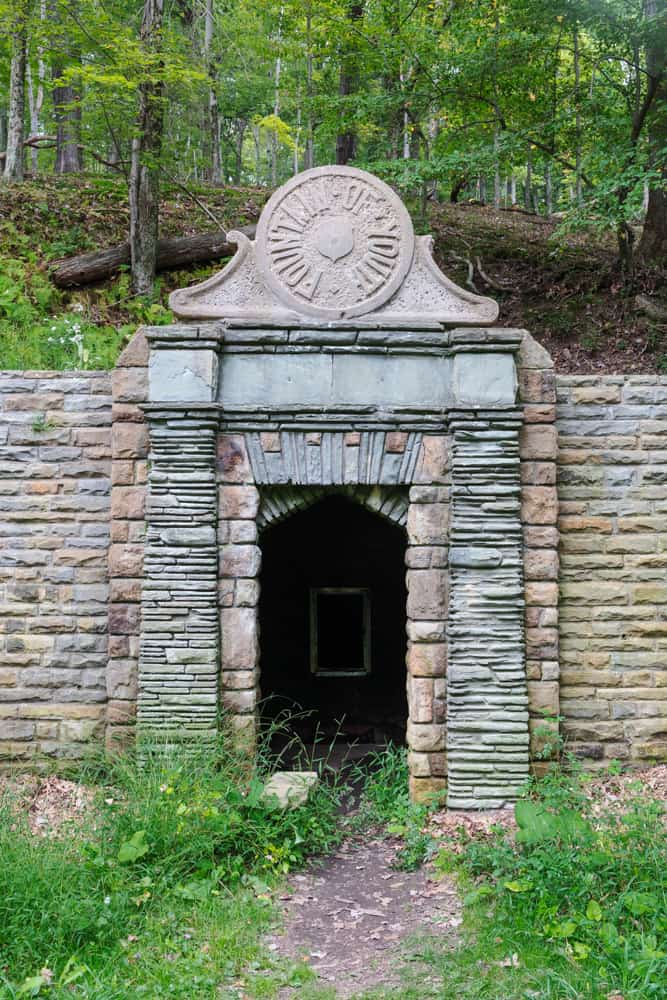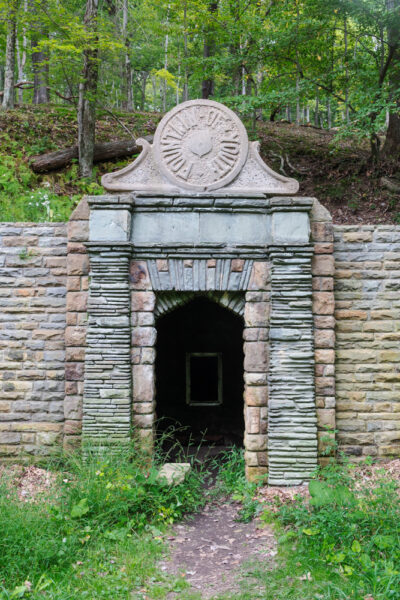 The building was constructed to look like a Roman grotto, and they really did an excellent job as I feel like this spot is something that wouldn't have looked out of place in Rome several millennia ago.
In 1953, the mechanisms inside the springhouse failed to the point of needing to be replaced, and only a couple of years after that, the tap was removed entirely when the springwater became contaminated and unsafe for people to drink.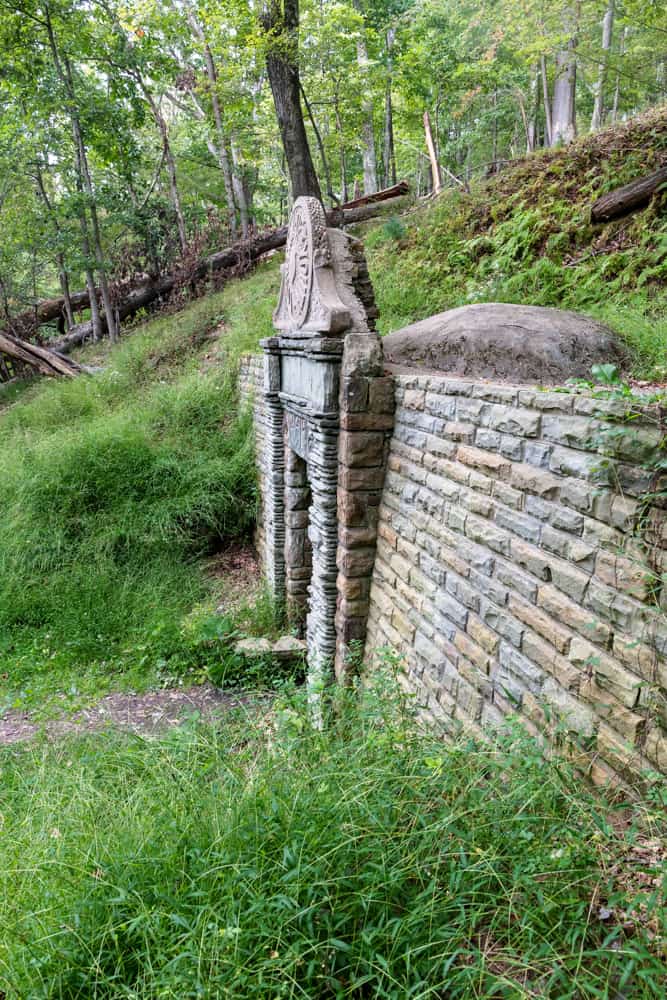 Today, more than 65 years after the Fountain of Youth ceased providing nourishing water the incredible stone springhouse still sits along the edge of North Park. However, its location on a hillside and tucked away in the woods means that few take the time to stop and see this unique oddity.
Finding the Fountain of Youth in Pittsburgh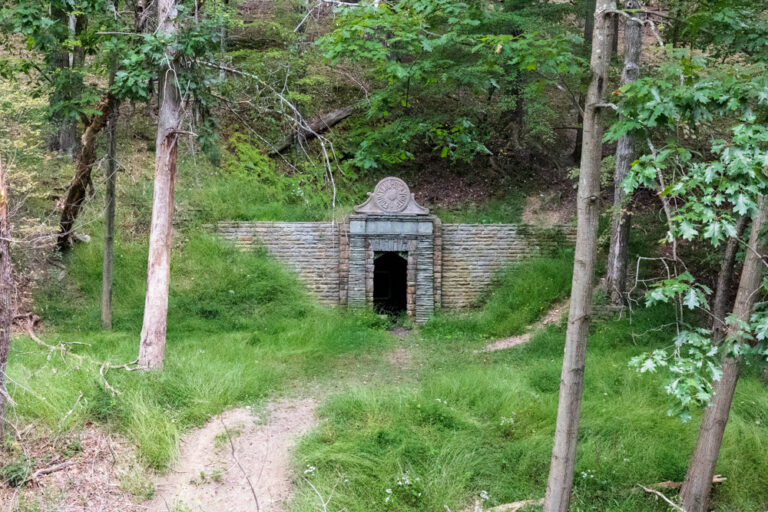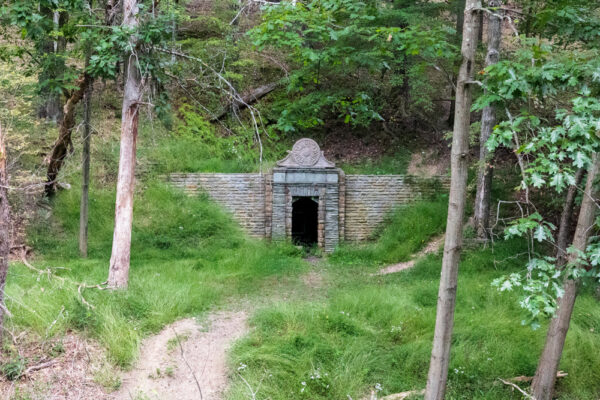 The Fountain of Youth is located on the western edge of North Park, which itself is located, unsurprisingly, north of Pittsburgh in Allegheny County.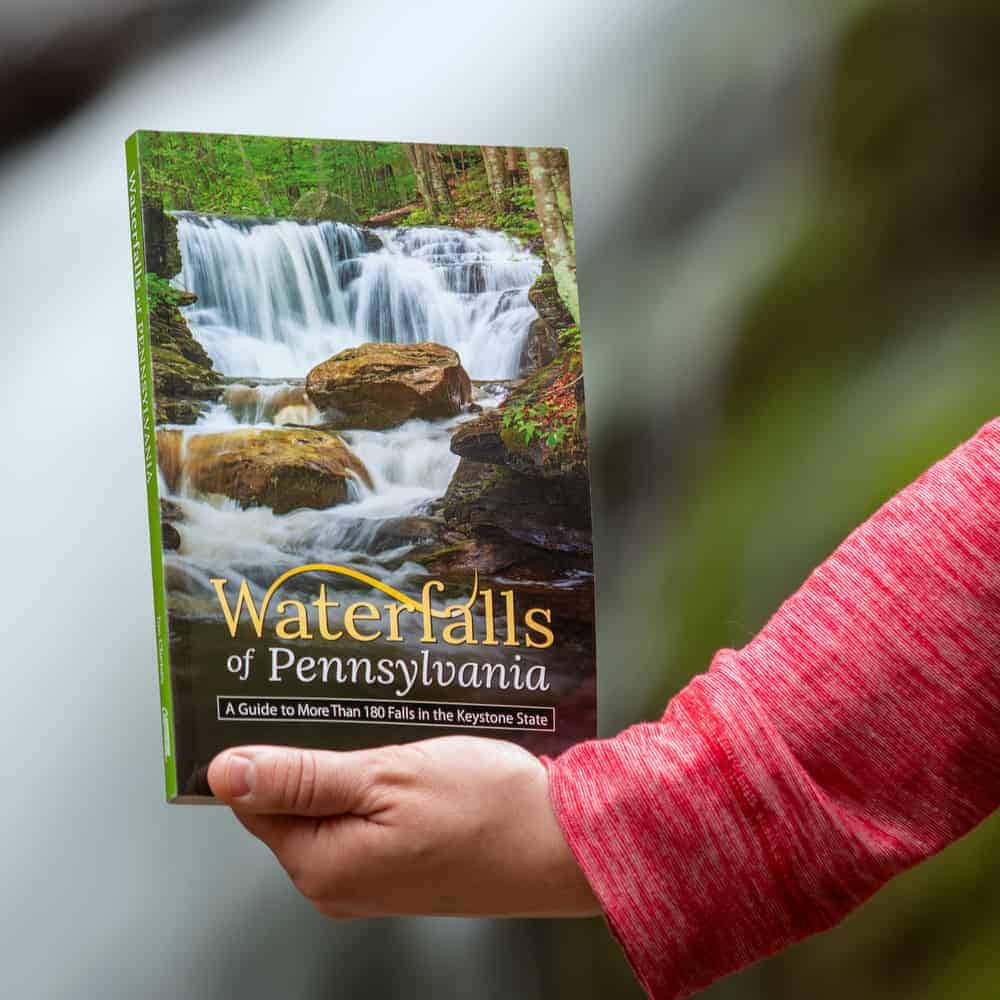 "Waterfalls of Pennsylvania" by Jim Cheney
If you love PA waterfalls, you won't want to miss this waterfall book from Jim Cheney, author of Uncovering PA, featuring more than 180 great waterfalls. Order it now on Bookshop.org or Amazon.
It can be found along Kummer Road, but its location in the woods off the road makes this a very easy spot to miss. Because of this, I recommend using the following coordinates as they will take you right to the correct spot: 40.599881, -80.021116.
The Fountain of Youth, along with a long but narrow dirt pull-off will be on your right if you are traveling north (from Pittsburgh) and on the left if you are traveling south on the road (such as from North Park's Gravity Hill).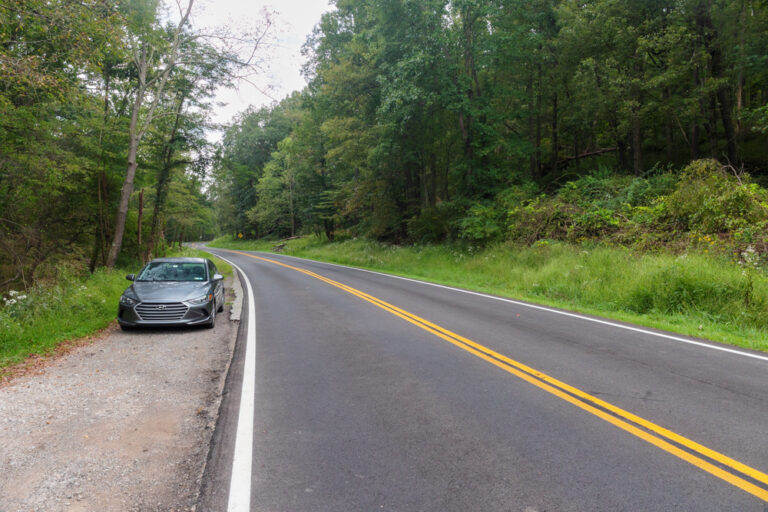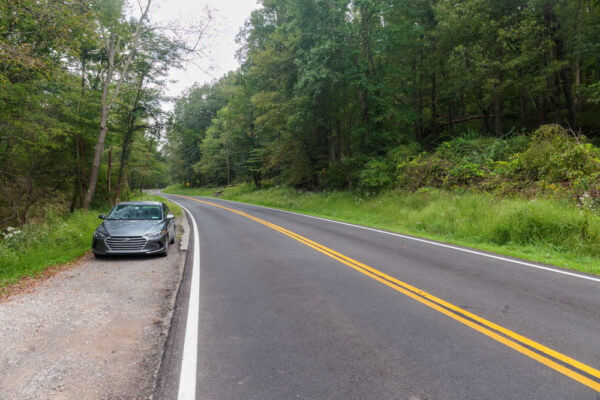 If you are arriving in a regular car, make sure to use caution when pulling off the road as, in some places, there is a definite lip in the asphalt that could cause your vehicle to bottom out. However, I was able to park my car here without much issue, so you don't need a high-clearance vehicle to park here.
The fountain is about 100 feet from the road, though actually getting to it is a bit tricky. For this reason, some may opt to just view it from the side of the road.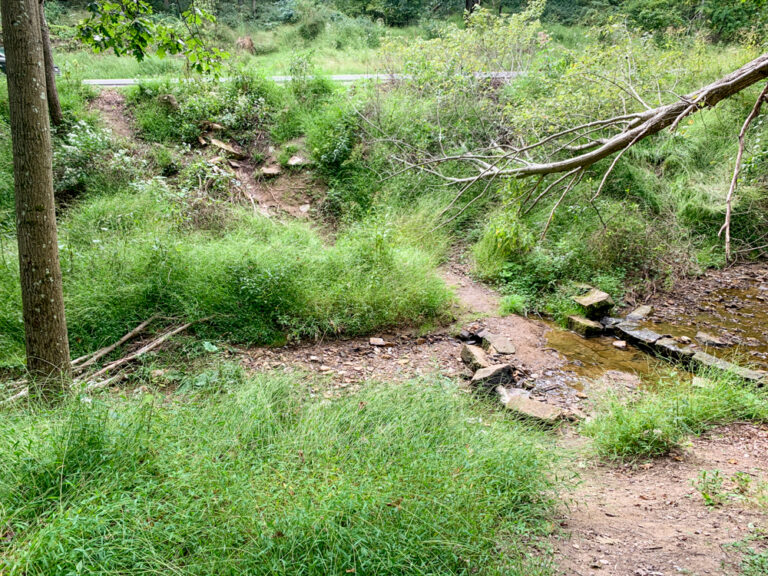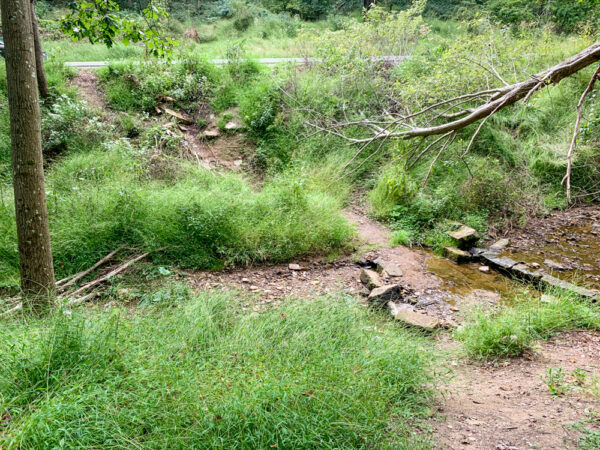 If you want to get a closer look, head down the eroded hillside (which appears to possibly have had stone steps at one point), cross the small stream (without a bridge), and then walk up the hillside to the fountain.
The entrance into the Foutain of Youth is approximately 6.5 feet tall and the entire structure to the top of the circular sign is about 12 feet.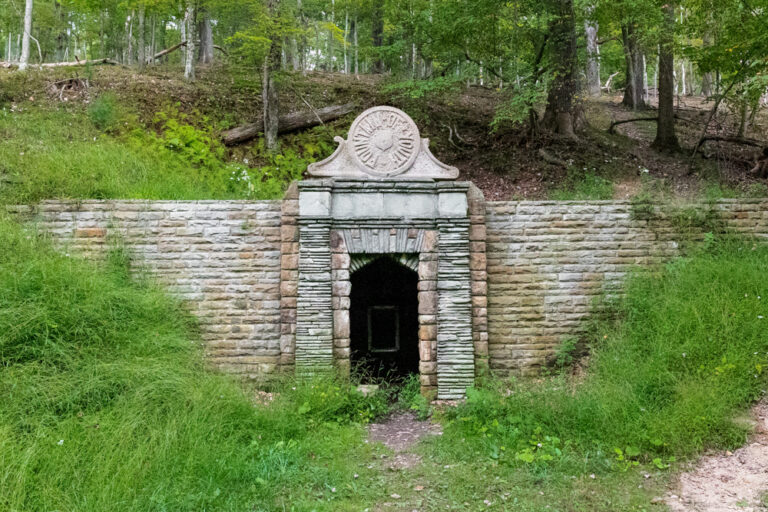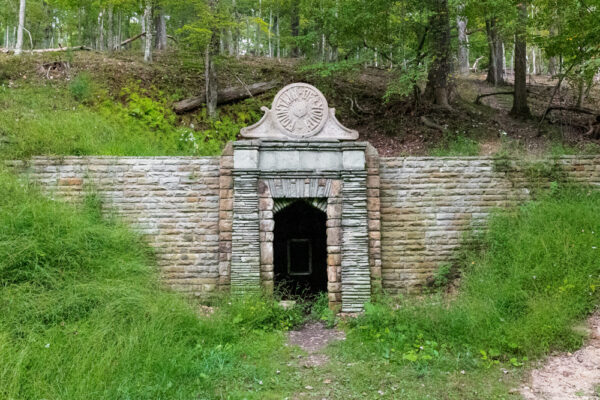 Inside there is a small circular room that is approximately eight feet in diameter. The domed ceiling reaches up to about eight feet in height.
There isn't much to see inside as the fountain's hardware was removed seven decades ago. That being said, there is a small rectangular opening that continues back deep underground, likely towards the source of the spring. However, the hole went back further than my phone's flashlight would shine. I could hear flowing water in the back, though.
Obviously, given the history of the spring, I definitely would not recommend drinking any water you would see in this area. You are more likely to get sick than you are to revive your youth.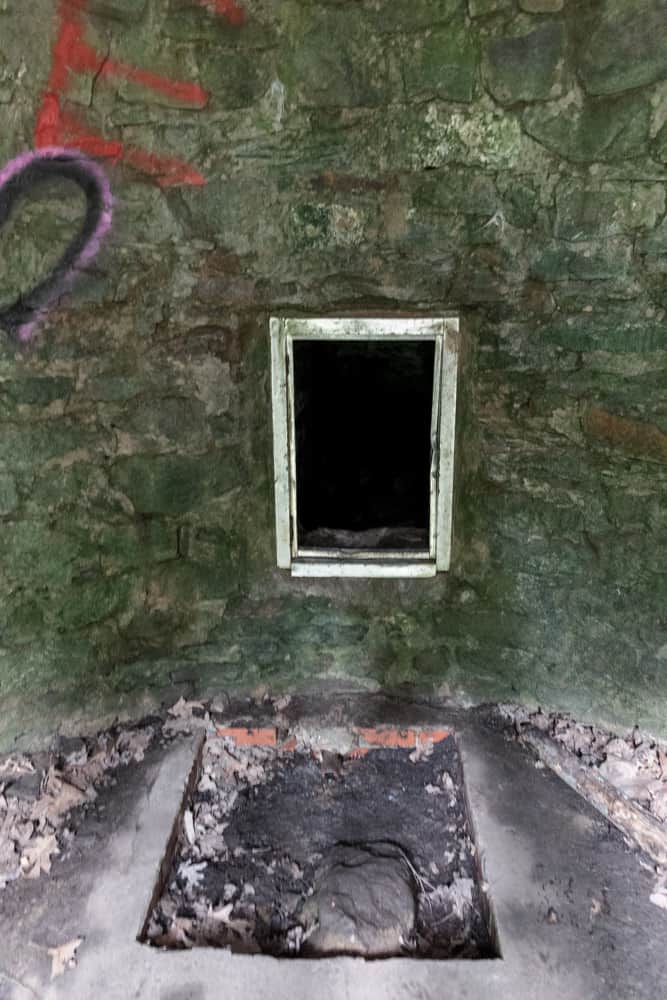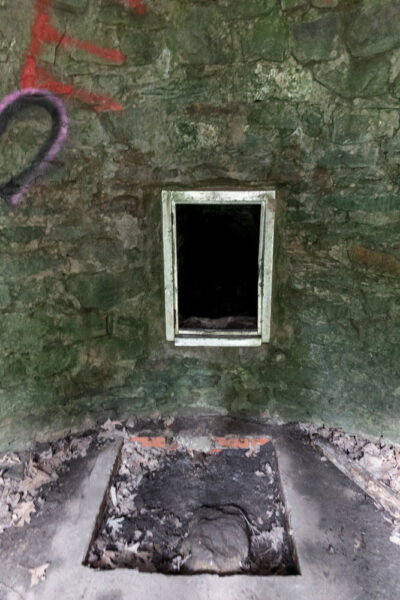 Once you've finished checking this spot out, simply retrace your steps the short distance back to your vehicle.
Without a doubt, this is one of the most unusual roadside oddities in Pennsylvania and is worth a quick stop if you find yourself in the area and enjoy uncovering quirky spots.
Looking for more places to visit nearby? Check out Fall Run Falls, Old Economy Village, and Randyland.
[Click here for information on how to use the coordinates in this article to find your destination.]