Sitting on the outskirts of Altoona is the small town of Tipton, home to DelGrosso's Amusement Park. Originally opened in 1907 as Bland's Amusement Park, the park was renamed DelGrosso's in 2000.
The great thing about DelGrosso's Amusement Park is that there is no entry or parking fee. Visitors who wish to ride rides can purchase either an all-day pass or tickets for individual rides.
This makes DelGrosso's a great evening activity, which is exactly when I visited.
After spending a long day visiting a variety of train overlooks in the Altoona area, my wife and I headed over to DelGrosso's Amusement Park for some evening fun.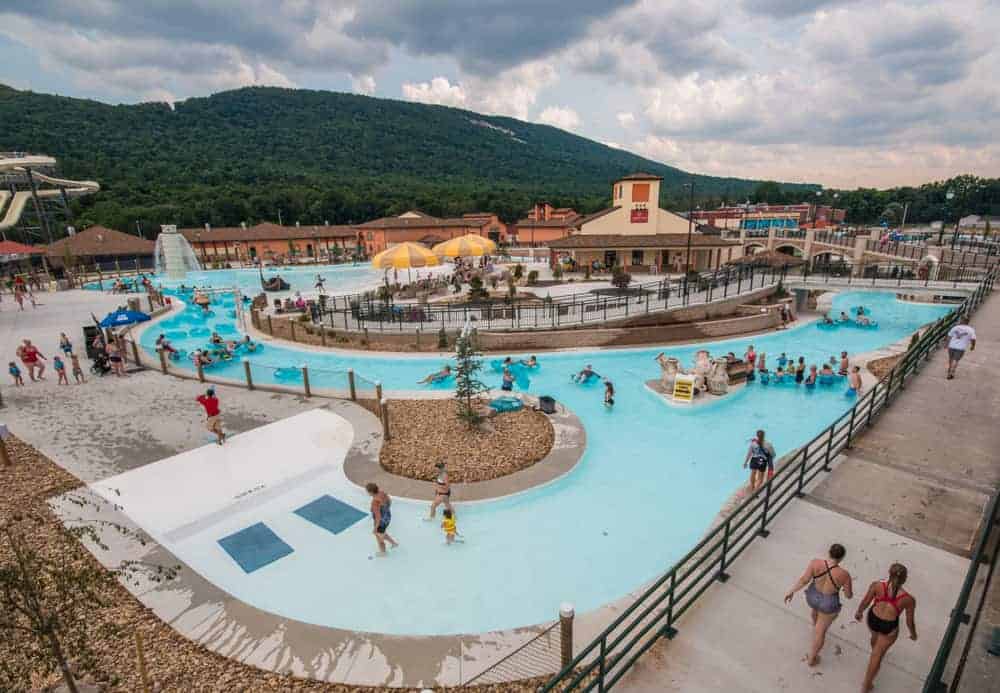 After parking our car in the free lot, we proceeded into the park. Carved into two sides by a highway, the eastern side of the park features a brand-new water park and several restaurants, while the western side contains most of the rides, shops, and picnic pavilions.
As we walked through the park, looking at the rides, we agreed. This isn't really a park built for adults. Roller coasters were nowhere to be found, and there were really only a handful of rides that would provide adult-sized thrills. However, we both agreed that this is a great park for kids and families.
So, if you're looking for a great evening activity for the kids while in the Alleghenies, look no further than DelGrosso's Amusement Park.
DelGrosso's Amusement Park Information
DelGrosso's Amusement Park is open from May through September from 11 am until they feel like closing (seriously, they state that the closing time "varies due to crowds/weather conditions").
The park is located in Tipton, about 20 minutes from Altoona and about 35 from State College on Highway 220.
For more information about DelGrosso's Amusement Park, visit their website.
Looking for more great spots to visit in the area? Check out Tytoona Cave Nature Preserve and Fort Roberdeau.
---
DelGrosso's Amusement Park
Hours: Open at 11am
Days and closing times vary. See website.
Open Memorial Day Weekend-Mid September

Cost: All-Day Pass: $21.95 in May-September, $31.95 June-August.
Individual ride prices vary

Website: MyDelGrossoPark.com

Address: 4352 E Pleasant Valley Blvd
Tipton, PA 16684
See map below for other area attractions.
---