Disclosure: This article may contain affiliate links. We will make a small commission from these links if you order something at no additional cost to you.
When you think of Frank Lloyd Wright-designed buildings in Pennsylvania, it's likely that the amazing Fallingwater, Kentuck Knob, and Beth Sholom Synagogue come to mind. However, those are just two of his many creations in Pennsylvania.
Two of these lesser-known creations are Frank Lloyd Wright's Duncan House and Mäntylä, both of which are located in Polymath Park in southern Westmoreland County, only 35 minutes from Fallingwater.
In addition to having two of Wright's designs, Polymath Park is home to two homes that were built by one of his apprentices, Peter Berndtson: the Balter House and the Blum House.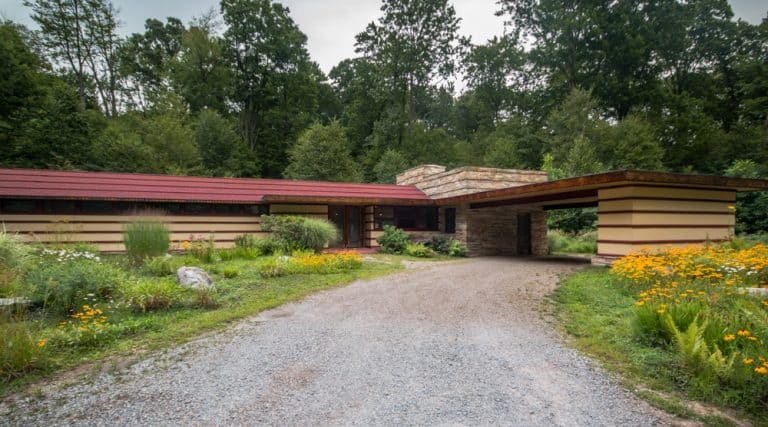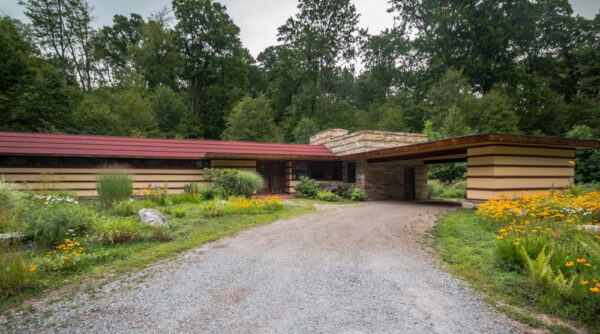 The Balter House and the Blum House were designed and built on this site near Acme, Pennsylvania, in the 1960s. The original plan called for 24 homes to be built here, but only these two were completed.
In 2002, the Duncan House was moved from Lisle, Illinois, and was reconstructed at Polymath Park in order to save it from destruction. Likewise, in 2019, Mäntylä, also known as the Lindholm House, was rebuilt on the site after being moved from Cloquet, Minnesota.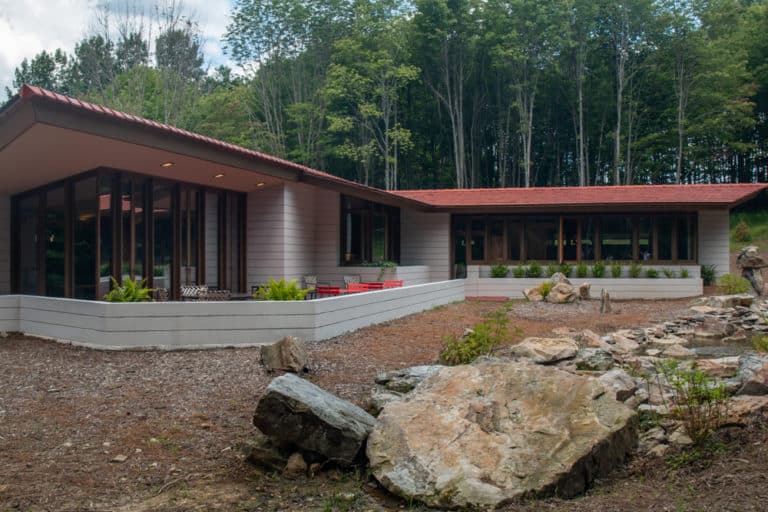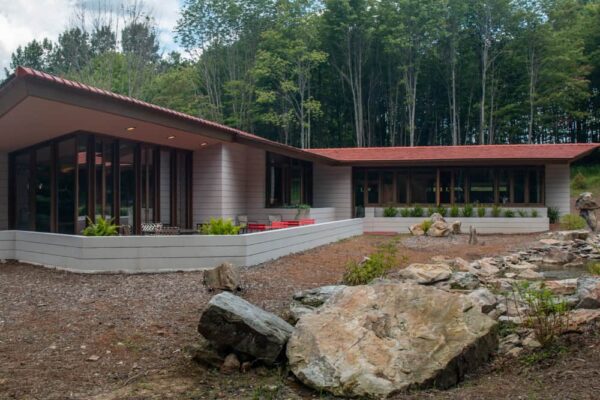 These two homes are great examples of Wright's Usonian homes. The idea of this style of home was to bring Wright's design to the masses. The project never took off, and the houses sold to Donald C. Duncan in 1954 and R.W. Lindholm in 1952 were two of a few ever built.
Both Duncan House and Mäntylä were deteriorating in their original locations and were in danger of being torn down. Fortunately, they were instead dismantled and authentically rebuilt in this isolated corner of southwestern Pennsylvania.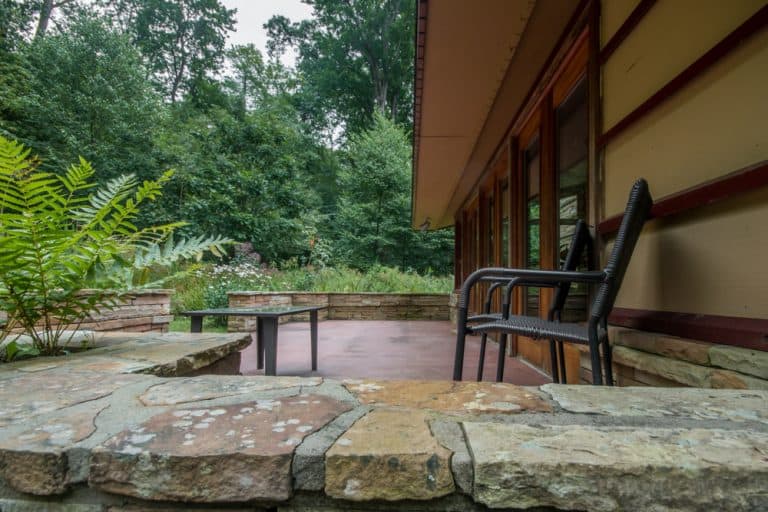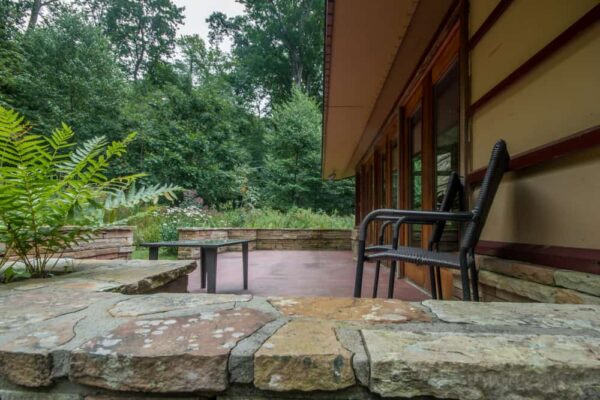 This means that both homes are not only saved for future generations to enjoy but also can be toured by those interested in learning more about Frank Lloyd Wright's work. It's even possible to spend the night in any of the four homes at Polymath Park.
There are a variety of tour options at Polymath Park, but most visitors opt for the one-hour tour that visits three of the four homes on the property.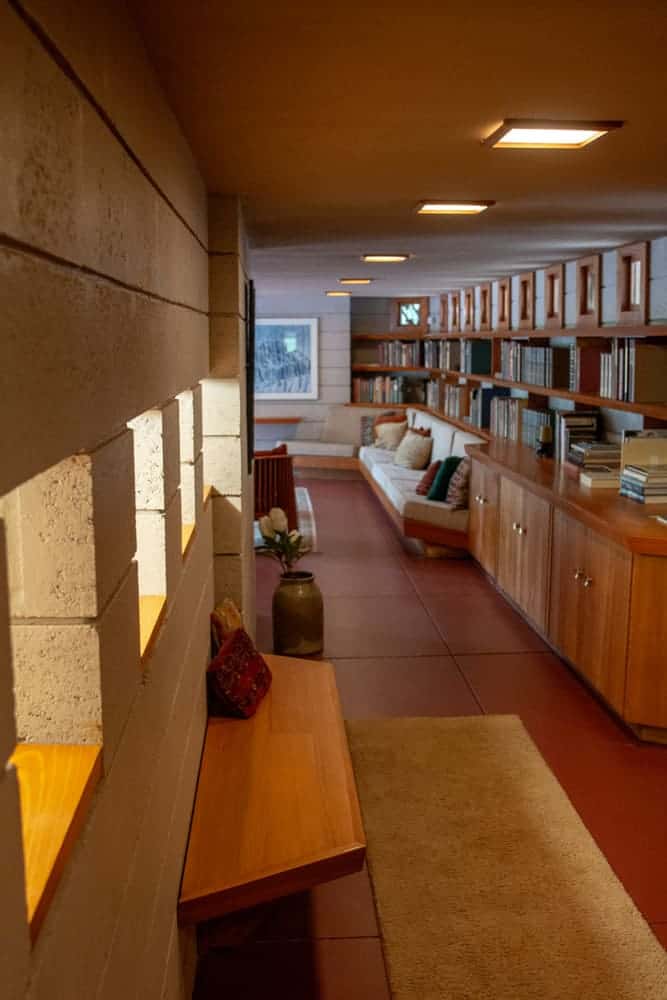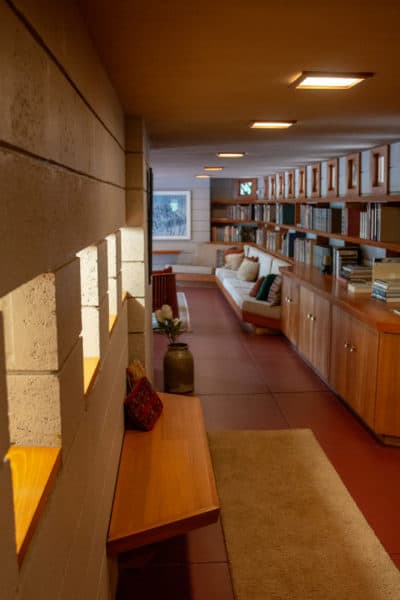 Tours begin at Frank Lloyd Wright's Mäntylä. Open to the public for the first time ever in 2019, this home, along with Duncan House, offers a stark contrast to nearby sites like Fallingwater because of its more basic design. However, it also undoubtedly features many design touches that will be familiar to fans of the architect.
Guides take you through the home and offer insights into the structure as you peer into each room and as you walk around the exterior of the home. One unique aspect about Mäntylä is that the home contains many of its original furnishings, insuring you are seeing the home as Wright intended it to look.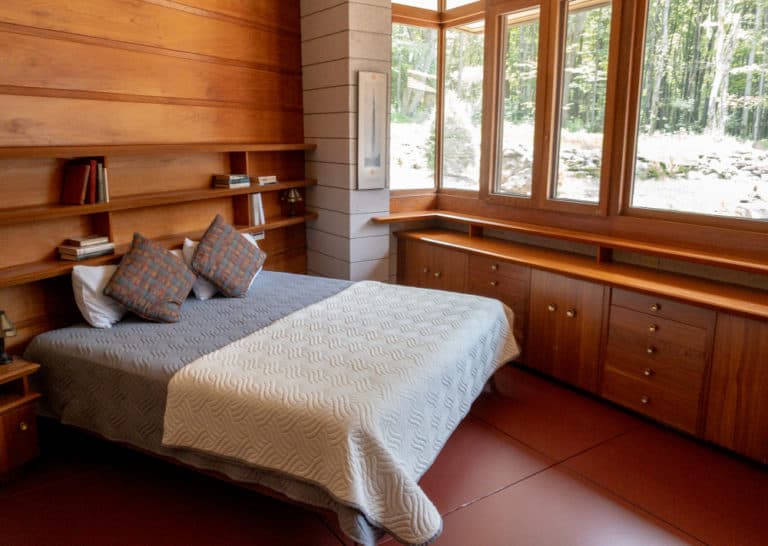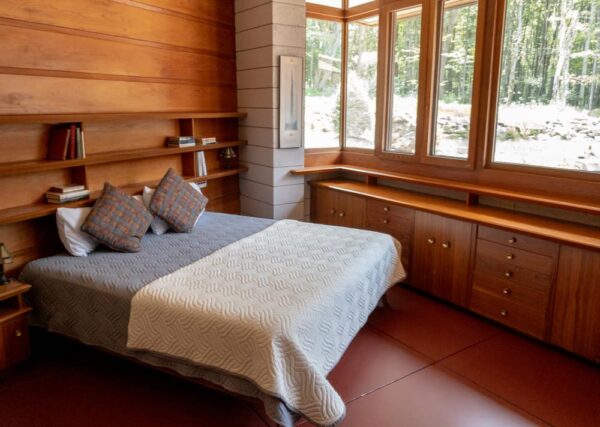 Having done two tours of Polymath Park, one before Mäntylä was added and one after, I've found the guides here to be quite knowledgable about the property and its structures and available to answer any questions that you have. That being said, some guides offer a bit less information without prompting and instead allow you to more freely explore the homes.
After touring Mäntylä, tours typically head next to the Duncan House. This home was rebuilt on the property in 2006 and opened for tours in 2007, along with the two original homes on the property designed by Peter Berndtson.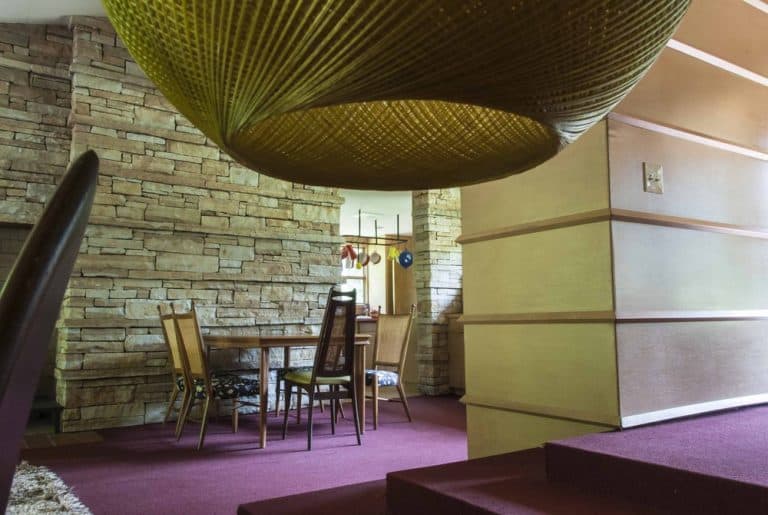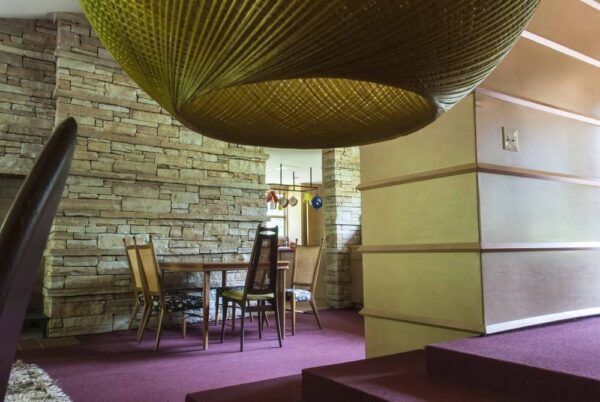 Touring the Duncan House in addition to Mäntylä offers a unique chance to compare and contrast two of his Usonian homes and to better understand his architectural principles. Guides offer a bit of history about the home, as well as pointing out some of the unique facets of the building.
After leaving the Duncan House, the last stop is the Balter House. In many respects, this home resembles exactly what you'd expect a cabin in the woods would look like if it had been designed by Wright.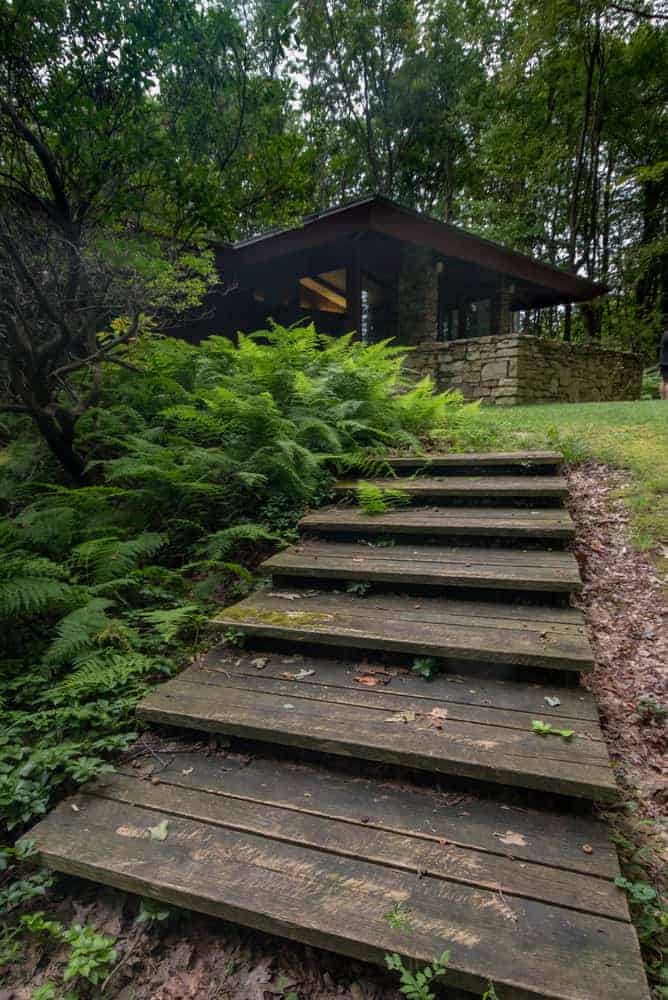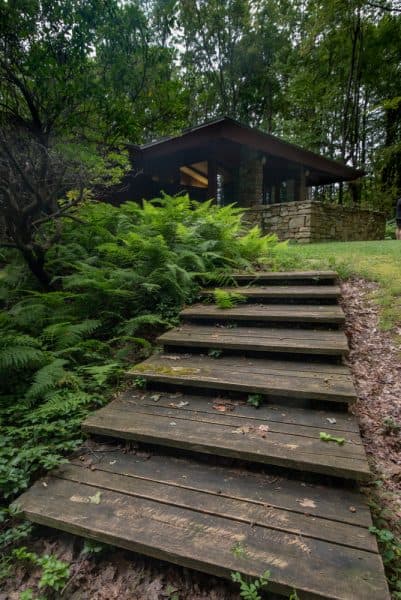 Here, rustic qualities meet the sleek and somewhat futuristic design that Wright and his apprentices were known for. In the design of the home, Berndtson tried to nestle the home into the forest, and in many places it feels almost like a treehouse.
The Balter House was completed in 1964 and was the first home built on the site. This home has probably the most unique architectural touch of the four structures at Polymath Park, thanks to its cantilevered screened-in porch that extends into the woods.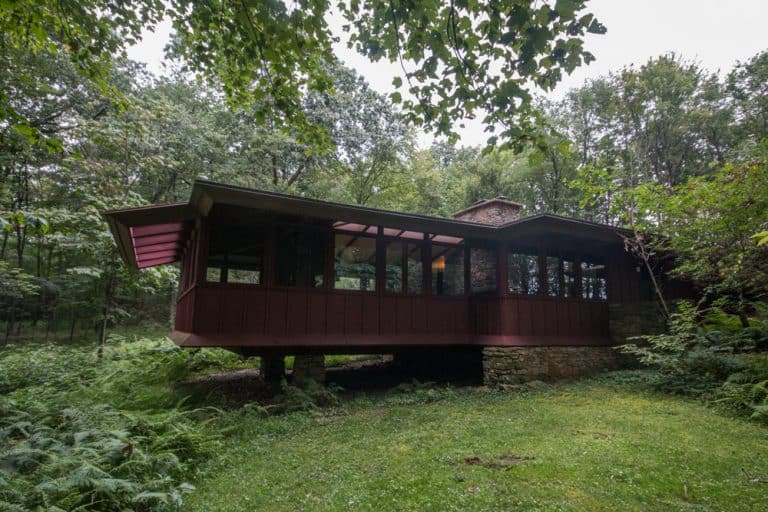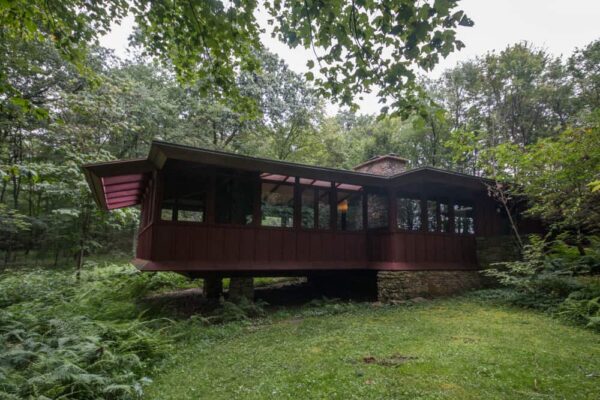 The second home by Berndtson, the Blum House, is sadly no longer included on the regular tours, though it is available on some of Polymath Park's specialty tours and is still open for overnight stays.
Set on the edge of the forest and adjacent to a large field, Berndtson designed The Blum House to almost draw you into the field, which gives the home a very light and airy feel. This is primarily accomplished with a very large picture window in the living room that makes you feel as if the field is a continuation of the room.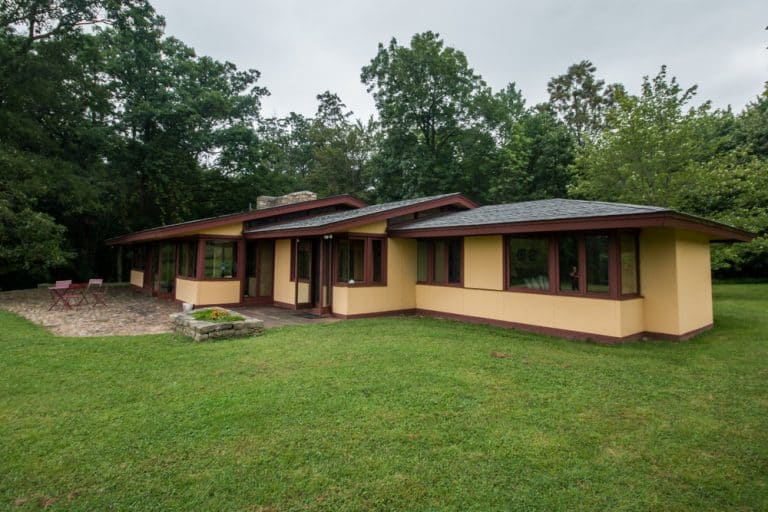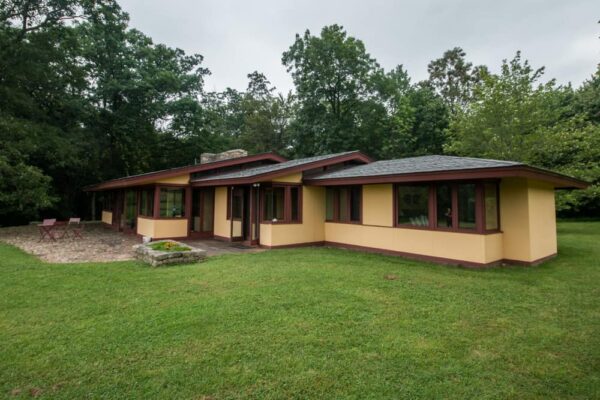 The standard tour of the three homes (Duncan House, Mäntylä, and the Balter House) lasts about an hour. However, if that's not enough of an experience for you, it's possible to stay overnight in all four houses. The Duncan House and Mäntylä are the only Frank Lloyd Wright-designed buildings in Pennsylvania that accept overnight visitors.
You can read reviews of staying at the homes on Trip Advisor and you can book your stay on the website for Polymath Park.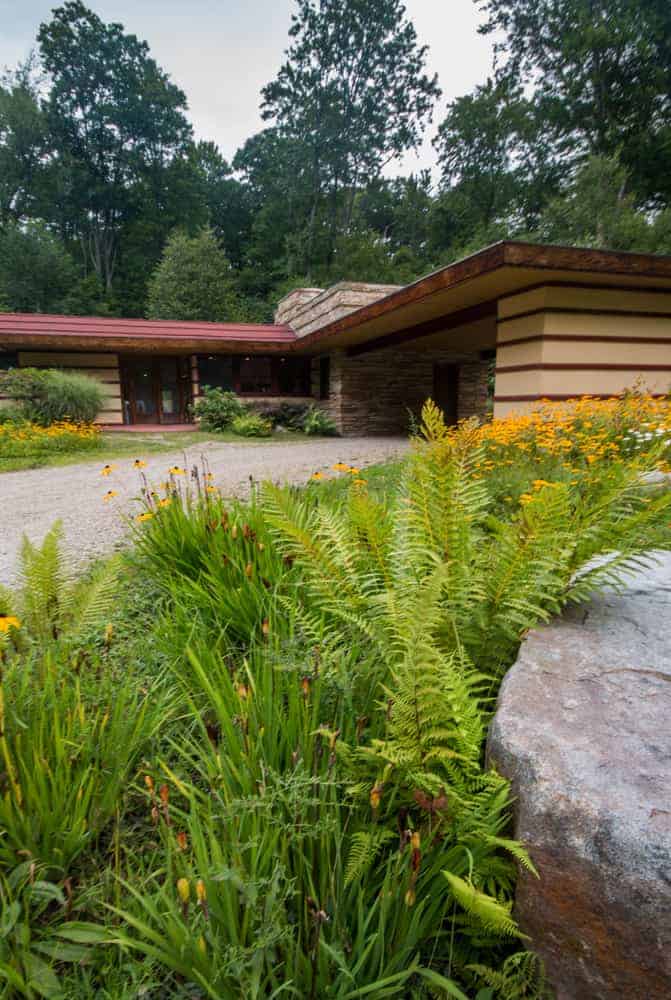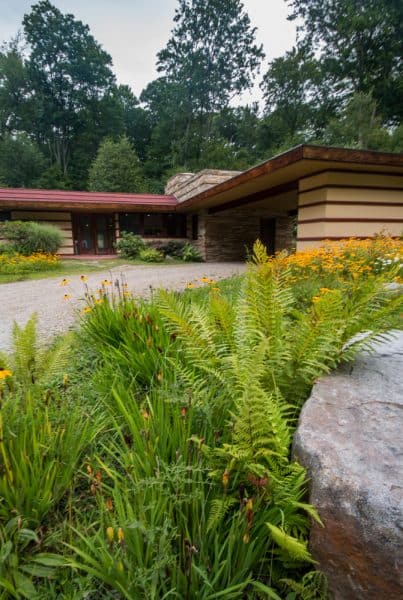 There are also specialty tours that offer unique insights into the homes that are offered throughout the year, as well, if you are looking for something more intimate, a specific theme, or want to also experience the Blum House.
Whether you plan to stay the night or simply take a tour at Polymath Park, this isn't a site to miss when visiting the Laurel Highlands. While it might not be as well known as other Frank Lloyd Wright properties in the area, like Fallingwater, visiting this site offers a fantastic chance to see two of Wright's most unique designs, as well as other homes that were inspired by him.
Note: My tour of Polymath Park was hosted by the site. However, the opinions expressed are my own.
Want to explore more places in the area? Check out the nearby Living Treasures Park, West Overton Village, and Adams Falls in Linn Run State Park.
---
Polymath Park
Hours: Tours offered Thursday to Tuesday April 1-November 19; Friday-Sunday March 17-31
Closed Mondays & Wednesdays

Cost: Standard Tour: $30
No children under 9 allowed.
Other tour options available.

Website: FrankLloydWrightOvernight.net

Address: 187 Evergreen Lane
Acme, PA 15610
See map below for other area attractions.