Disclosure: This article may contain affiliate links. We will make a small commission from these links if you order something at no additional cost to you.
While Chicago has Wrigley Field and Boston has Fenway Park, Pittsburgh was once home to an iconic stadium that rivaled both: Forbes Field.
Built in 1909, it was the third field for the professional baseball team in Pittsburgh. Some of baseball's most memorable events happened here including Bill Mazeroski's game-winning home run in the 1960 World Series, Babe Ruth's final home runs, and the first baseball game broadcast on the radio. It also was where the team that would become the Pittsburgh Steelers played their first games.
After the Pirates left Forbes Field in 1970 for Three Rivers Stadium, it was torn down in 1971 to make way for an expansion of the University of Pittsburgh.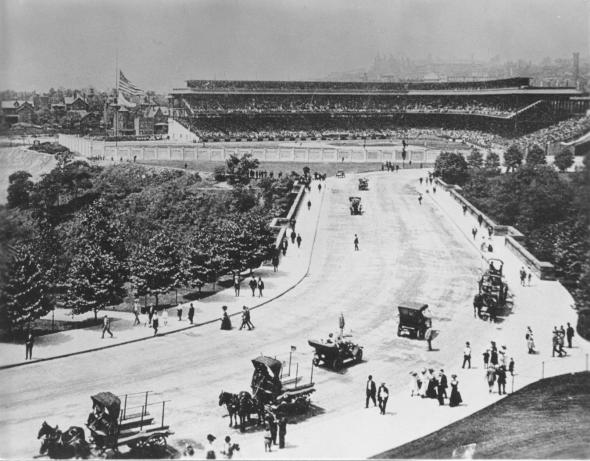 However, just because Forbes Field was torn down, that doesn't mean that it's completely gone. In fact, there are several remnants of the stadium that are worth taking the time to see if you are a baseball fan.
The remnants of Forbes Field can be found in two spots on the campus of the University of Pittsburgh and one at the Pirates' current stadium.
The first is a portion of Forbes Field's center field wall. This can be found off of Roberto Clemente Drive, which runs between Schenly Drive and South Bouquet Street near Schnley Plaza and the Cathedral of Learning. The wall can be found at the following coordinates: 40.441306, -79.952744.
In addition to a historical marker, visitors can walk right up to the wall in this well-maintained park. Take a minute to touch this historic outfield wall and think about the many historic events that happened within its confines.
While the flag pole in front of the wall isn't original, there was actually a flag pole in this spot that was on the field of play. There is also a recreated entrance and ticket window next to the wall.
You can also follow much of the rest of the outfield wall, which is outlined in bricks across the grass and sidewalks.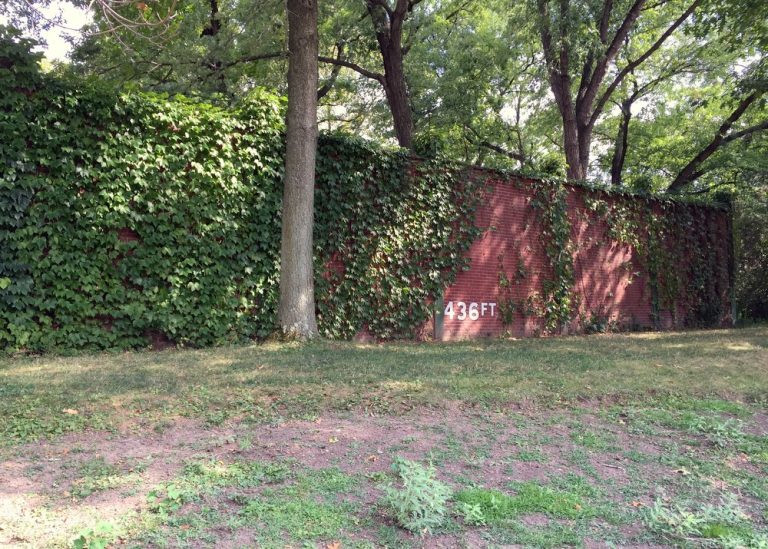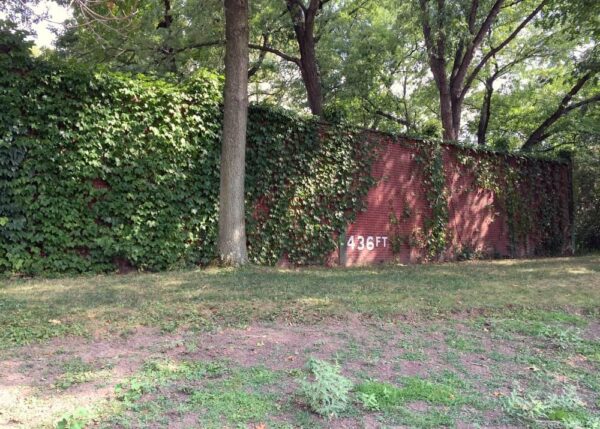 Another remnant of Forbes Field can be found inside Wesley W. Posvar Hall, which is directly across Roberto Clemente Drive from the Forbes Field wall.
This academic building sits where much of Forbes Field once was, and they have encased the last home plate used at Forbes Field in glass. While some believe this is the original location of home plate, it is not. The original location of home plate would have been inside a nearby women's restroom, so it was placed in the hallway so everyone can see it.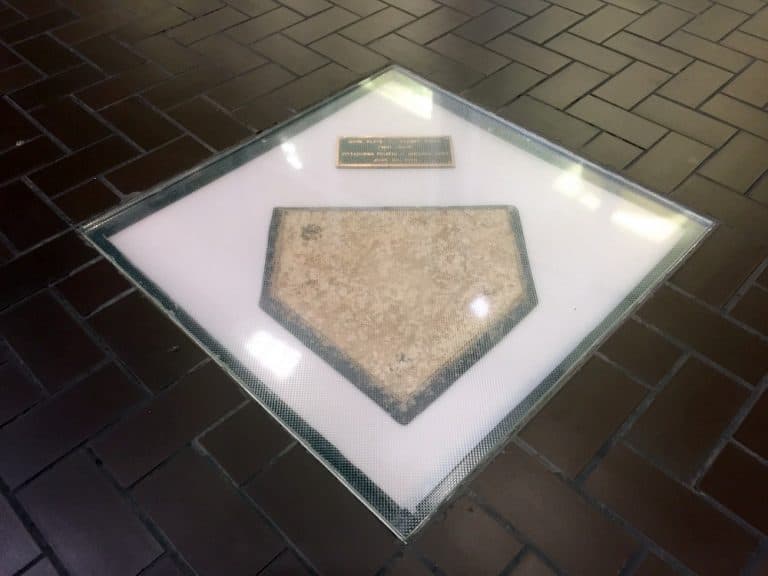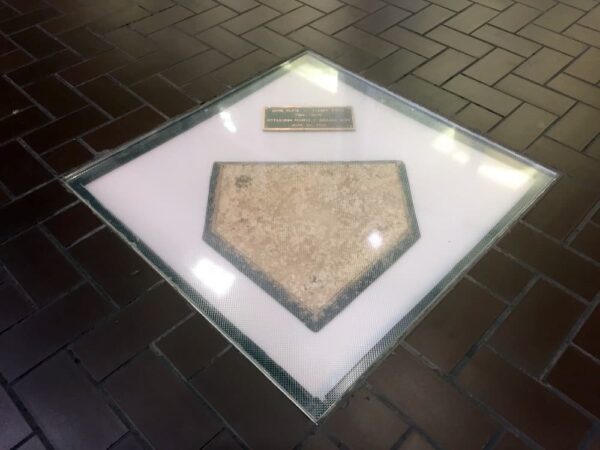 During my visit, it doesn't appear that access to the building is an issue, and anyone that wants to see this historic site can simply walk into the building and see home plate in the building's first-floor hallway.
While these are the only two remains of Forbes Field still in their original location, baseball fans can also see the portion of the outfield wall over which Mazeroski's famous home run flew on the River Walk at PNC Park, as well as some items related to Forbes Field at the National Baseball Hall of Fame in Cooperstown, New York.
If you find yourself checking out a game at this great stadium, make sure you don't miss this other piece of Forbes Field History.
Want to explore even more of Pittsburgh's baseball history? Check out the graves of six Baseball Hall of Famers buried in and around the city, the Roberto Clemente Museum, and the Honus Wagner Museum.
[Click here for information on how to use coordinates to find your destination.]
See map for other area attractions.