Disclosure: This article may contain affiliate links. We will make a small commission from these links if you order something at no additional cost to you.
Baseball has a rich history in Pittsburgh, with professional baseball in the city dating back to 1876. However, it wasn't until 1887 that the team joined the National League as the Pittsburgh Alleghenys (not Alleghenies). The team was later renamed the "Pirates" in 1891 after signing a player away from the Philadelphia Athletics, a move the Athletics called "piratical."
However, the Pirates aren't the only professional baseball team to call Pittsburgh home. The city was also home to two Negro League teams: the Homestead Grays and the Pittsburgh Crawfords. These two teams played at various times in this entirely African-American league and had many future baseball greats that played for their teams.
Because of this great success, it should come as no surprise that there are six Baseball Hall of Famers buried in Allegheny County, Pennsylvania. These six players represent all three teams and include some of the most well-known baseball players from the first half of the 20th century.
I recently had a chance to visit the graves of these baseball greats, and thought I would share a bit about each of them and how you can visit each of their final resting places.
Read about the six Baseball Hall of Famers Buried in and around Philadelphia, the birthplace and grave of Christy Mathewson, and the Baseball Hall of Famers buried near Scranton/Wilkes-Barre.
Honus Wagner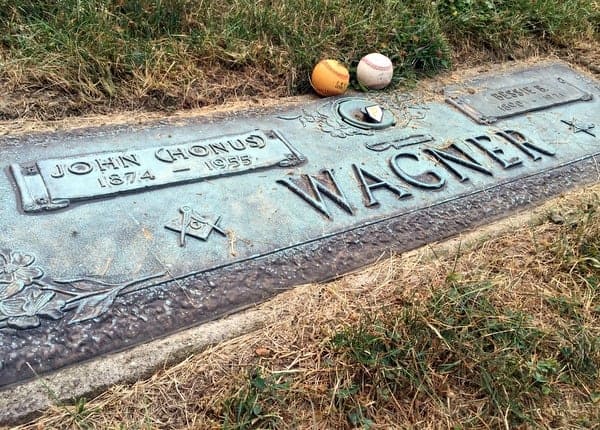 Probably the most well-known Baseball Hall of Famer buried in the Pittsburgh area is Honus Wagner. Whether you know him as one of the best shortstops in baseball history or the guy on the world's most expensive baseball card, Honus Wagner was Pittsburgh's first great player.
Wagner's illustrious baseball career lasted for 20 seasons, ending in 1917. He was one of the first five players elected to the Baseball Hall of Fame in Cooperstown, alongside players like Babe Ruth and Christy Mathewson (who is also buried in Pennsylvania). Wagner died in Carnegie, Pennsylvania, in 1955 and is buried in the Allegheny County borough of Pleasant Hills.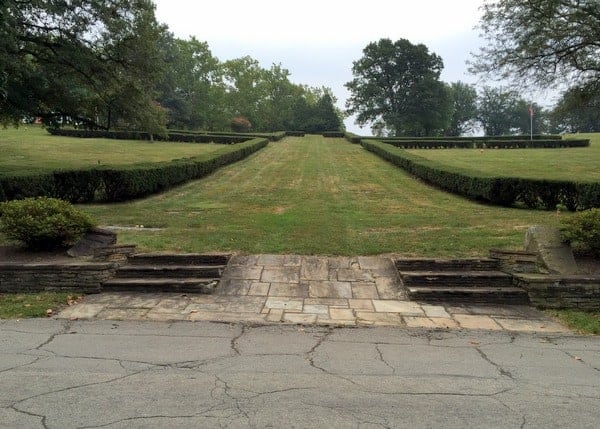 Finding Honus Wagner's Grave: Honus Wagner is buried in Jefferson Memorial Park in Pleasant Hills, Pennsylvania, roughly nine miles outside of downtown Pittsburgh. His flat tombstone is located directly next to the road but is blocked from view by a decorative stone barrier. To see his grave, park your car nearby and walk just beyond this barrier. Wagner is buried next to his wife, Bessie, who died in 1971.
Honus Wagner's grave can be found at the following coordinates: 40.333247, -79.981724.
You can also visit the small Honus Wagner Museum in nearby Carnegie, PA.
Josh Gibson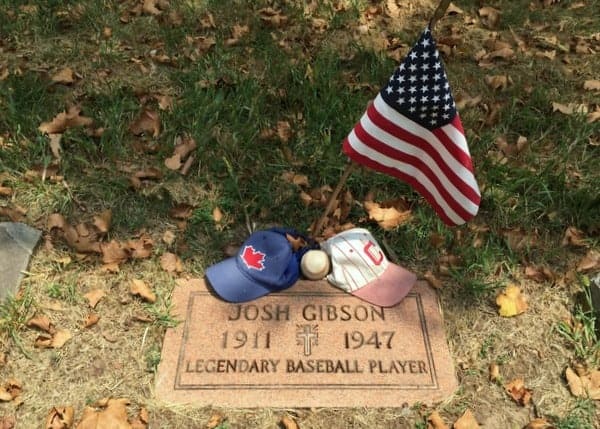 While he's not as well-known today as some of his equals, Josh Gibson was one of the best baseball players in history. Considered equal to Babe Ruth in many respects, Gibson wasn't allowed to play in the Major Leagues because he was African-American. However, Gibson compiled such an impressive career playing for the Homestead Grays and Pittsburgh Crawfords that he was the first Negro League player elected to the Baseball Hall of Fame that never played a game in the Major Leagues. His election occurred in 1972.
Josh Gibson died in 1947 at the age of 35. His death occurred just a few months prior to Jackie Robinson breaking the color barrier in Major League Baseball.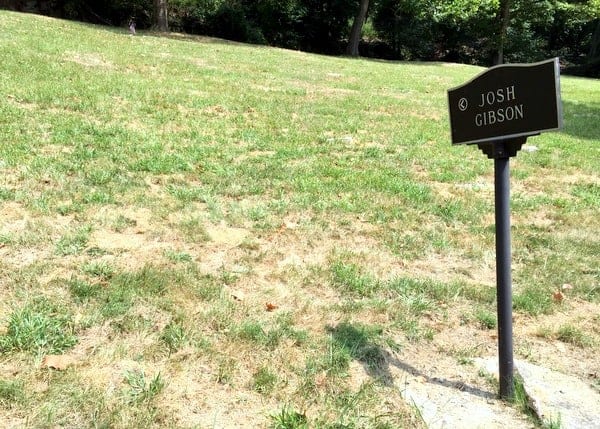 Finding Josh Gibson's Grave: Josh Gibson is buried in the very large Allegheny Cemetery in Pittsburgh's Lawrenceville neighborhood. His hillside gravesite was unmarked until 1975. Today, in addition to the gravestone, a small sign points the way to his grave. Josh Gibson's grave is located about 200 feet uphill of the sign, which is located at the following coordinates: 40.474354, -79.946194.
Barney Dreyfuss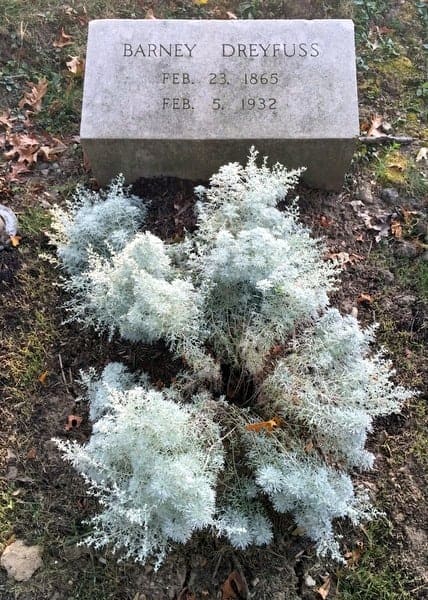 Before beginning my quest to find the graves of all of Pittsburgh's Baseball Hall of Famers, I had never heard of Barney Dreyfuss. However, his impact on the game as owner of the Pittsburgh Pirates can still be felt today.
Dreyfuss was the owner of the Pittsburgh Pirates from 1900 until his death in 1932. During that time, he brought Honus Wagner to Pittsburgh, built Forbes Field, and became the vice president of the National League. However, Dreyfuss' most lasting legacy came in 1903, when he challenged the winner of the American League (then a completely separate entity) to play against the Pirates (the winners of the National League) in the very first World Series.
Dreyfuss died in New York City in 1932 and is buried in Pittsburgh alongside several family members. He was elected to the Baseball Hall of Fame in 2008.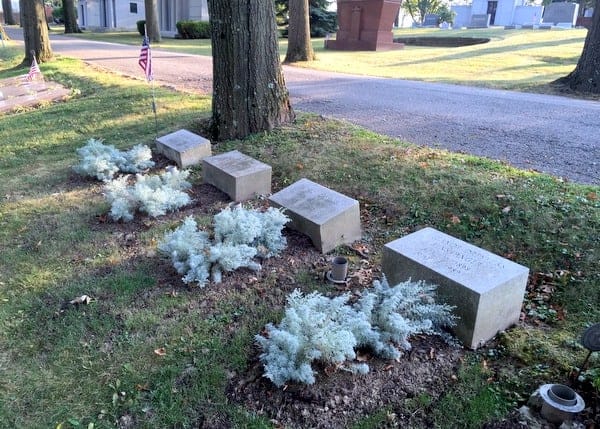 Finding Barney Dreyfuss' Grave: Barney Dreyfuss' grave is located in West View Cemetery in Ross Township, just outside of the Pittsburgh city limits. Dreyfuss' grave is surprisingly plain given his status at the time of his death. His grave site is located along one of the cemeteries roadways at the following coordinates: 40.503362, -80.023077.
Harold (Pie) Traynor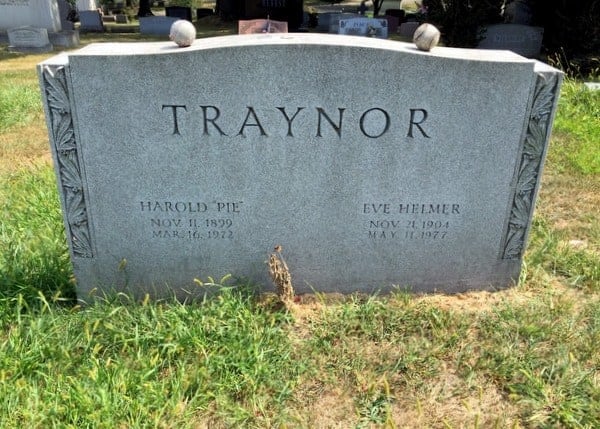 Pie Traynor might be little-known today, but he was considered baseball's best third baseman for many years. In fact, he was named the third baseman on Major League Baseball's all-time team in 1969, and he was the first third baseman elected to the Baseball Hall of Fame.
Traynor spent his entire 17-year career with the Pittsburgh Pirates, was their manager for five seasons, a scout for a few seasons, and was a broadcaster for the team for 21 years, before finally retiring in 1965. Traynor died in Pittsburgh in 1972, just a few months after his number was retired by the Pirates. He was elected to the Baseball Hall of Fame in 1948.
Finding Harold (Pie) Traynor's Grave: Harold (Pie) Traynor is buried in Homewood Cemetery in Pittsburgh's Point Breeze neighborhood next to his wife, Eve. Pie Traynor's grave is located adjacent to one of the cemetery's roadways in the northwestern corner of the cemetery. It can be found at the following coordinates: 40.444494, -79.911272.
Cum Posey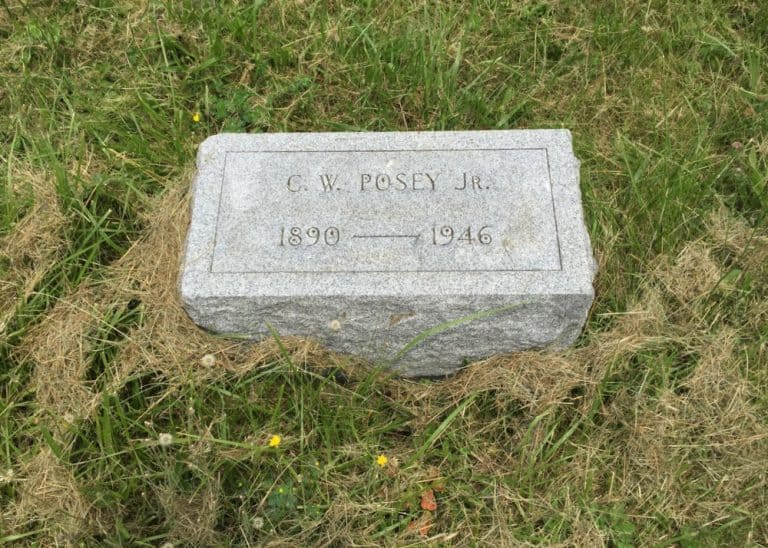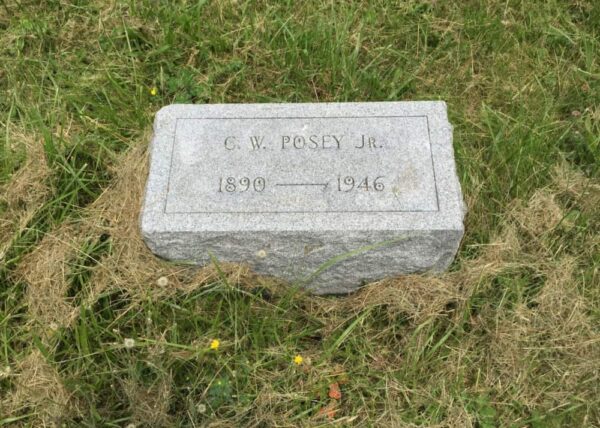 Cum Posey is probably the least known Hall of Famer on this list, but he still had an impact that helped shaped the game into the future. Posey was actually better known as a basketball player. In fact, according to one publication, "The mystic wand of Posey ruled basketball with as much eclat as 'Rasputin' dominated the Queen of all the Russias."
Posey played baseball for his hometown team, the Homestead Grays in 1911. By 1916, he was their manager, and by 1920, the team's owner. It was Posey that discovered Josh Gibson and many other future Negro League stars. His team won the Negro League pennants in nine consecutive seasons from 1936-1945.
Cum Posey passed away in 1946 in Pittsburgh. He was elected to the Baseball Hall of Fame in 2006.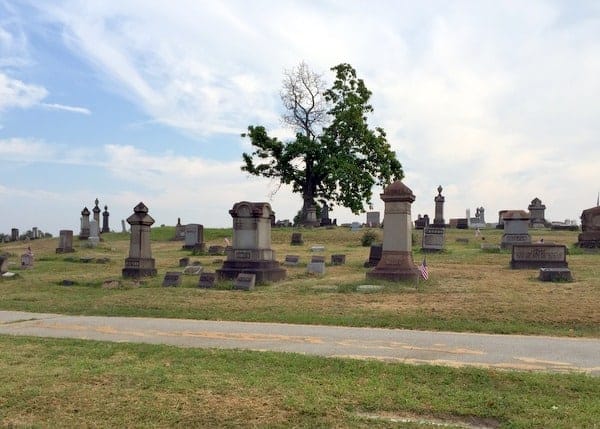 Finding Cum Posey's Grave: Cum Posey is buried in Homestead Cemetery in Munhall, just east of the Pittsburgh city limits. Homestead Cemetery declared bankruptcy in mid-2015, but a group of volunteers has worked hard to maintain the cemetery. If you visit, watch out for partially buried gravestones and other hazards.
When I visited the graveyard, it was temporarily closed, so I haven't been able to personally verify these coordinates. However, they should be close enough that it shouldn't be hard to locate the gravestone: 40.397141, -79.900362. Note that Posey's marker reads "C.W. Posey, Jr."
Pud Galvin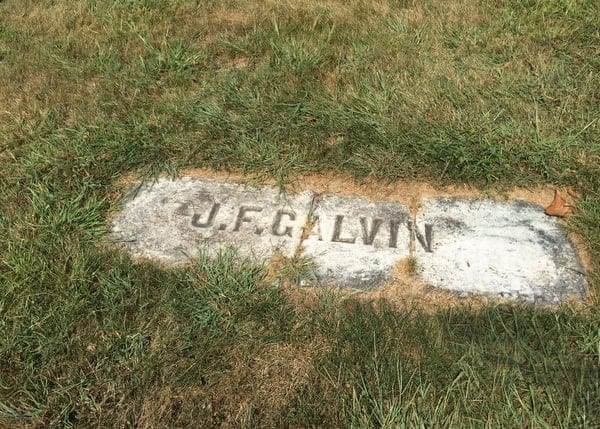 Pud Galvin is the only Baseball Hall of Famer buried in Pittsburgh who played prior to 1900. Galvin started his career in 1875 for the St. Louis Brown Stockings. He then took a four-year break, before popping up again in Buffalo in 1879, where he played until 1885. From 1885 until 1892, he played for several different incarnations of teams in Pittsburgh, before closing out his career at the end of 1892 in St. Louis.
Galvin might not be known by many today, but when he retired in 1892, Galvin led Major League Baseball in wins, innings pitched, games started, complete games, and shutouts. Today, he is second on the all-time innings pitched list and the most complete games list, both behind Cy Young. Given that he pitched over 6,000 innings and had 646 complete games, it is likely that he will remain in second place in perpetuity.
Galvin died in Pittsburgh in 1902. He was elected to the Baseball Hall of Fame in 1965.
Finding Pud Galvin's Grave: Pud Galvin is buried in Calvary Cemetery in Pittsburgh's Greenfield and Hazelwood neighborhoods. Since Galvin died a pauper, his gravestone is rather small and plain. It lists no personal details other than his name, J.F. Galvin. Galvin's grave can be found at the following coordinates: 40.415955, -79.932306.
If you want to find out where 13 other Baseball Hall of Famers are buried in Pennsylvania (or anywhere else in the US), check out this great website, which is where I got the information on these graves.
Visit other great baseball destinations in Pittsburgh including touring PNC Park or visiting the Roberto Clemente Museum.
[Click here for information on how to use the coordinates in this article to find your destination.]
See map for other area attractions.