Disclosure: This article may contain affiliate links. We will make a small commission from these links if you order something at no additional cost to you.
Of all the great players that have played professional baseball in Pittsburgh, few are as synonymous with the city as Roberto Clemente. Clemente played his entire Hall of Fame career in Pittsburgh. Tragically, while still in the prime of his career, Clemente was killed in an off-season plane crash in 1972 while delivering humanitarian supplies to earthquake victims in Nicaragua.
Clemente's legacy still lives on in both Pittsburgh and throughout Major League Baseball. Each season, one Major League Baseball player receives the Roberto Clemente Award in honor of their sportsmanship and charitable work off the baseball field.
In Pittsburgh, many visit the Roberto Clemente statue outside of PNC Park to pay their respects to this fallen hero, and the city even renamed the bridge next to the stadium the Roberto Clemente Bridge in 1998.
Few people realize, however, that there is another place in Pittsburgh where visitors can learn about Clemente's life, career, and legacy: The Roberto Clemente Museum.
The Roberto Clemente Museum is located in a restored 19th-century firehouse in the Lawrenceville neighborhood of Pittsburgh.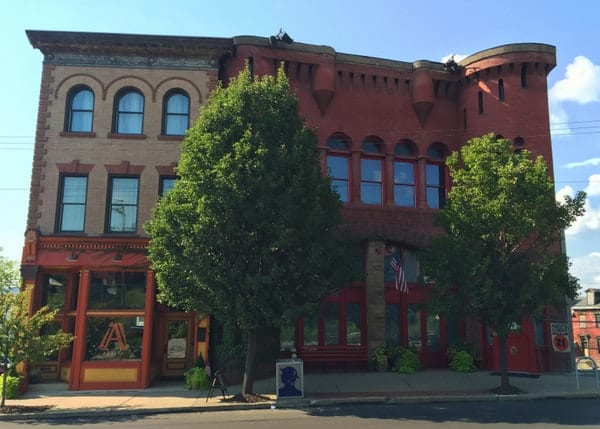 Despite being located within a stone's throw of the area's famous Doughboy Statue, thousands pass this beautifully-restored firehouse every day with no knowledge of the amazing museum inside. However, if you know where to look (and you have to know where to look because there are only a few small signs), you're in for a great treat.
The Roberto Clemente Museum is run by Duane Rieder, a professional photographer known for his portraits of athletes.
Rieder was always a fan of Clemente and had a chance to work with the Clemente family back in 2006. His work with them culminated in a party that he held at the renovated firehouse that he used as a photography studio. Rieder decorated the space with some of his Clemente memorabilia and built a replica of the Forbes Field scoreboard on one wall.
This party and his work with the Clemente family was the catalyst for Rieder to put together the Roberto Clemente Museum, and it opened in July 2007.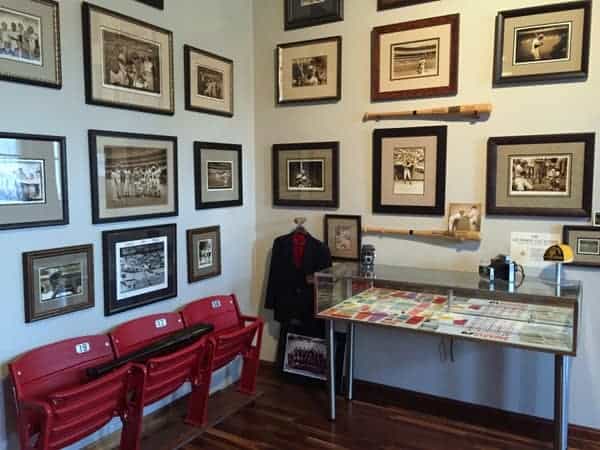 The museum's walls and floor space are filled with hundreds and hundreds of items related to Clemente's life and legacy. The collection on display is a combination of items from Rieder's personal collection and items on loan from Clemente's widow and extended family.
Not surprisingly, given Rieder's photography career, the walls of the museum are lined with over 500 photographs. Many of these photos are very rare and can only been seen at the museum. Probably the most iconic photo on display is the one of Roberto Clemente with clouds forming angel wings behind him. Taken prior to 1960 by an unknown photographer, Rieder told me that this photo was part of a collection that he purchased after it had been rescued from a dumpster.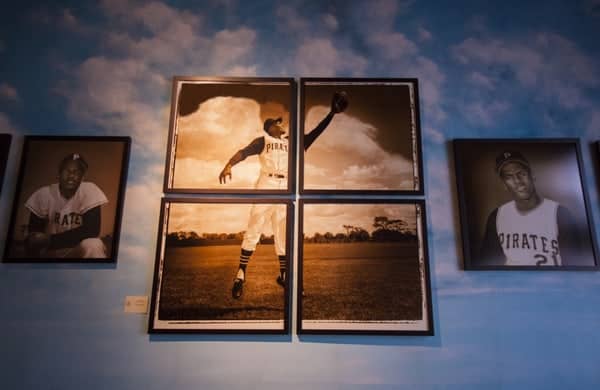 In addition to photographs, the walls also contain framed contracts and letters relating to Clemente's career. It is interesting to look over these amazing documents and to learn more about his life and career.
For me, the highlights of the museum were the items of Clemente memorabilia scattered throughout the restored firehouse. If you love baseball, it's an amazing experience to see so many items related to this baseball great in one place. From bats to major and minor league uniforms, there are many great items on display.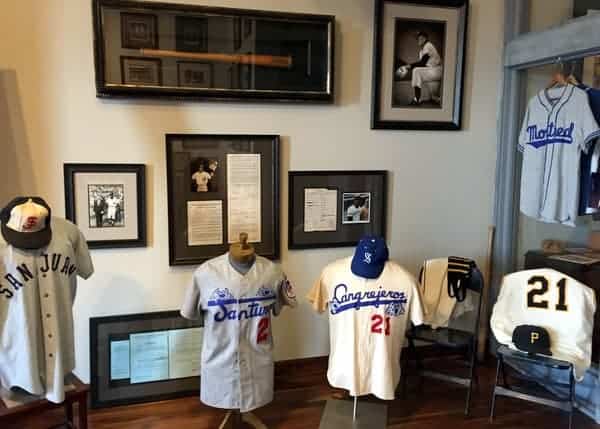 If I'm being honest, however, my favorite items were Clemente's awards, including two Gold Glove Awards and a Silver Slugger. Having never seen awards like these up close, it was very cool to see them in person, even if I did have to look at them through the pane of glass.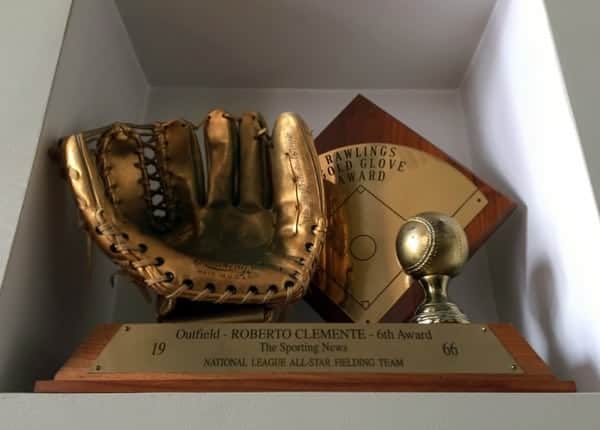 It's worth noting that visits to the Roberto Clemente Museum are only possible by either making an appointment or visiting during one of their open houses. Visits are conducted by guided tours, which last roughly an hour and a half. Guides take you through the many items within the museum and regale visitors with stories of Clemente's life.
Overall, I highly recommend a visit to the Roberto Clemente Museum for any baseball fan who finds themselves in the Pittsburgh area. At $20 per adult, admission cost is on the high side, but if you want to learn about the life and legacy of one of baseball's most legendary players, there is nowhere better in the world to visit.
Note: My visit to the Roberto Clemente Museum was hosted by the museum. However, the opinions expressed are my own.
Looking for more places to visit nearby? Check out the Honus Wagner Museum, tours of PNC Park, and the Heinz History Center.
---
Roberto Clemente Museum
See map for other area attractions.
---