Disclosure: This article may contain affiliate links. We will make a small commission from these links if you order something at no additional cost to you.
I've spent a lot of time exploring the natural beauty of southwestern Pennsylvania, but until recently, I hadn't visited anywhere in the region quite like Phipps Conservatory and Botanical Gardens.
Phipps Conservatory and Botanical Gardens is located in the Oakland neighborhood of Pittsburgh, steps from the University of Pittsburgh campus and its soaring Cathedral of Learning, as well as the Soldiers and Sailors Memorial Hall. It also sits on the edge of the beautiful Schenley Park.
Phipps was opened in 1893 and was a gift to the city by Carnegie Steel co-founder Henry Phipps, Jr. Since that time, Phipps Conservatory and Botanical Gardens has been wowing visitors with some of the world's most interesting and unique plants.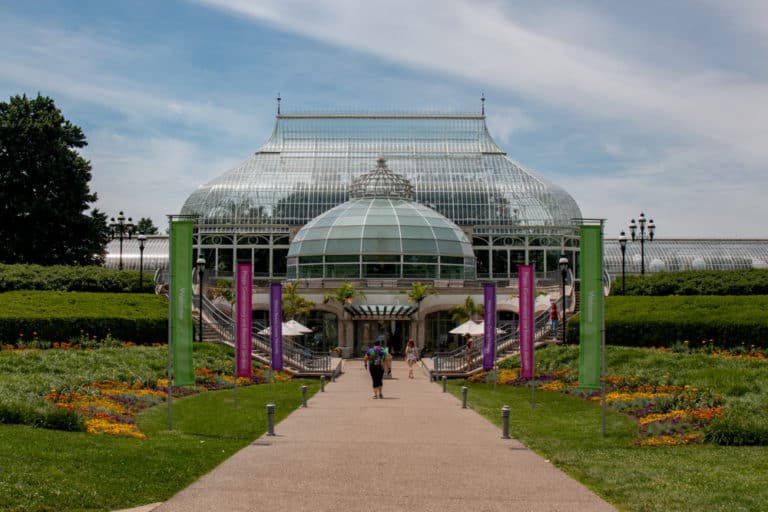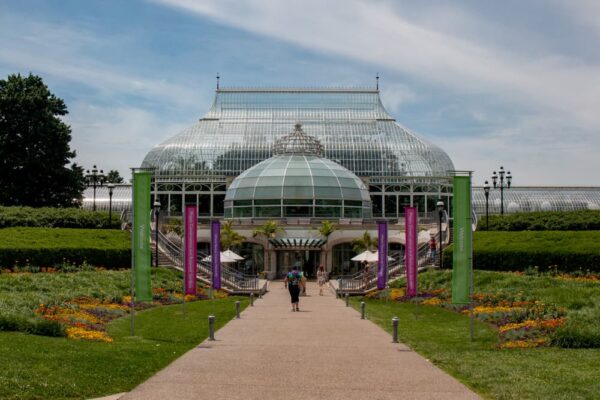 Over the years, the conservatory has gone through a series of renovations and expansions that have continued to make it one of the most beautiful botanical gardens in Pennsylvania.
Thanks to these renovations, Phipps Conservatory is one of the most energy-efficient buildings in the entire world and the facility has two platinum LEED certifications and one silver certification, making it the highest certified greenhouse in the world.
Today, there are 14 indoor gardens and half a dozen outdoor ones that visitors can explore during their time at the conservatory. While Phipps isn't as large as Longwood Gardens in southeastern Pennsylvania, they do a great job of including a large amount of variety in the space they do have.
In fact, while visiting Phipps, you'll be able to see everything from beautiful fountains to desert landscapes and lush tropical rainforests.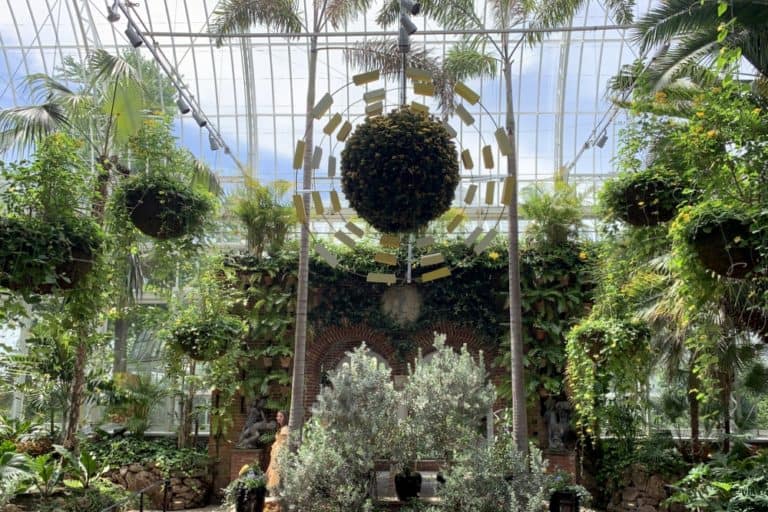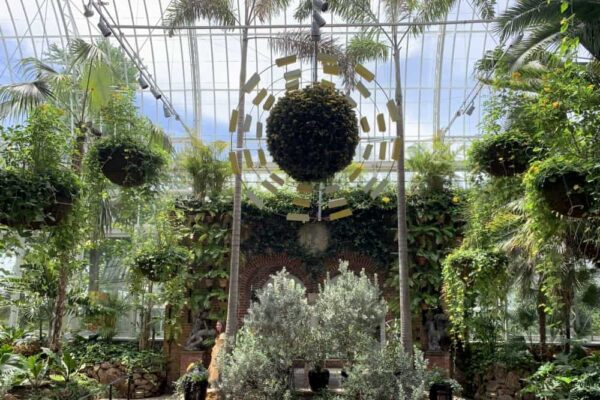 While all visits are self-directed, there is a defined path to take through the gardens. The only deviation from this path would be the option of skipping the outdoor gardens on days with bad weather. However, what's great about creating a path through the gardens is that it keeps things a bit less chaotic and ensures that you have a chance to see everything at Phipps.
Visits to Phipps start in the Palm Court. This garden features many palm trees and glass sculptures by renowned artist Dale Chihuly. In fact, works by Chihuly dot the entire conservatory and make great focal points throughout.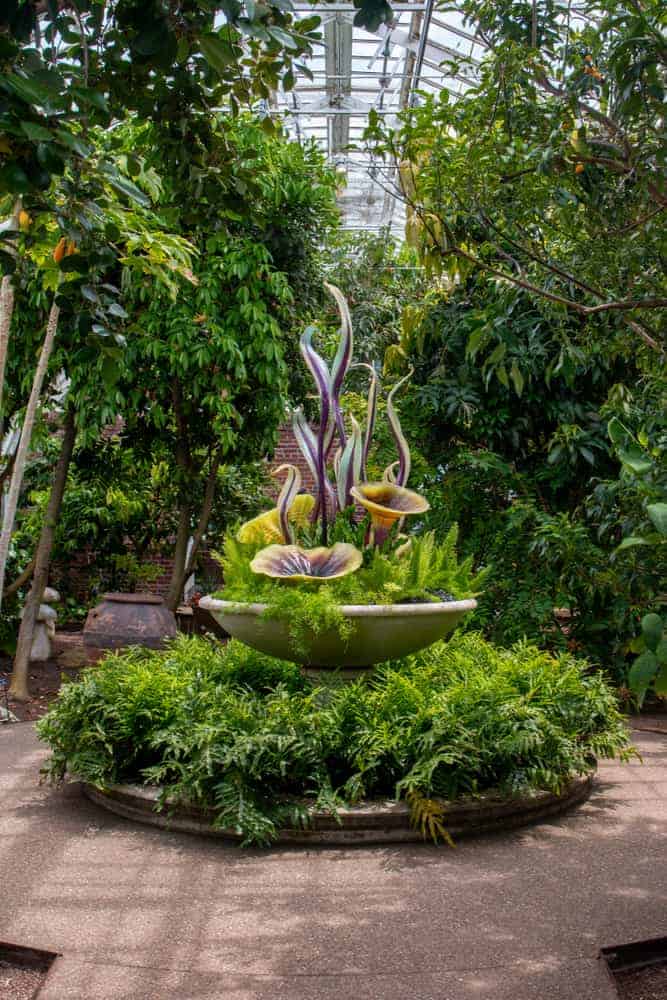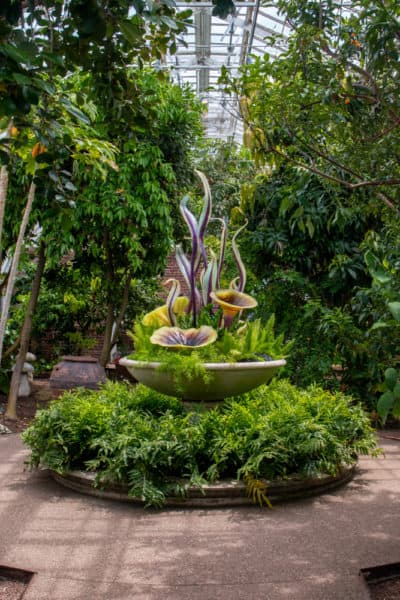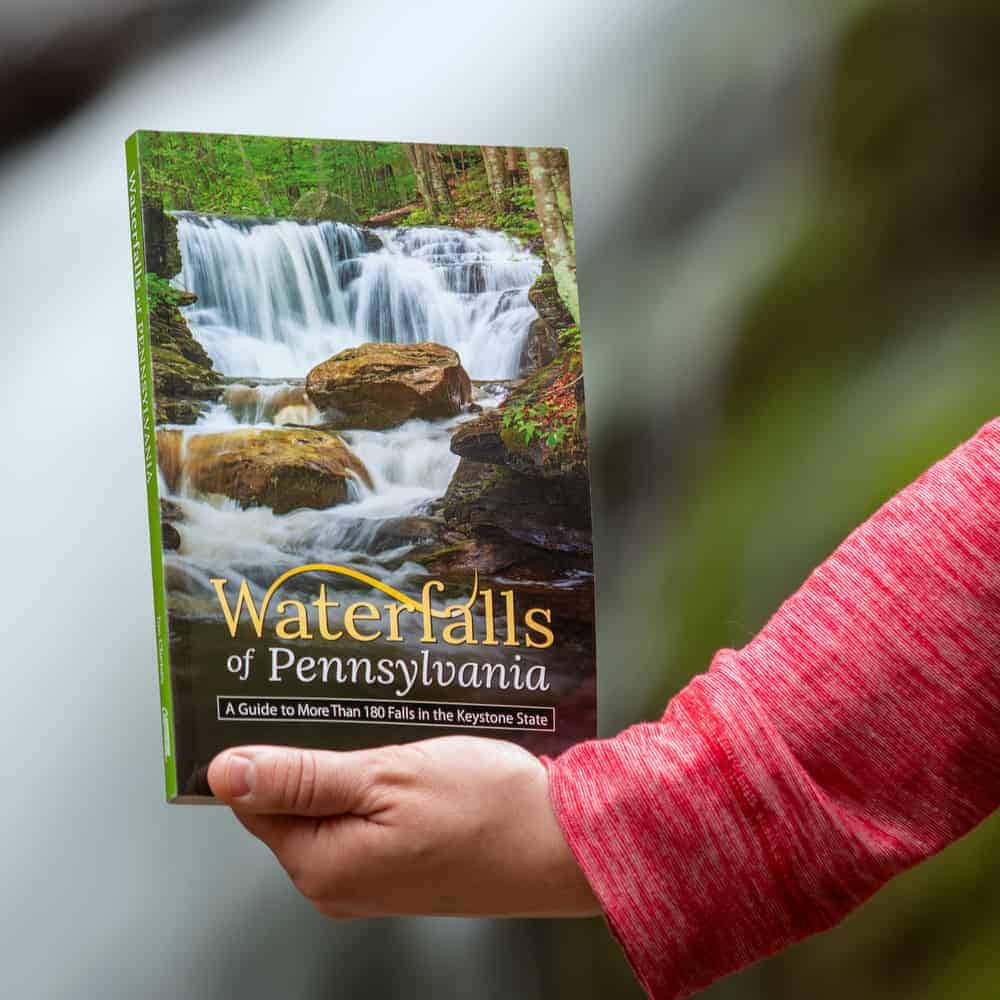 "Waterfalls of Pennsylvania" by Jim Cheney
If you love PA waterfalls, you won't want to miss this waterfall book from Jim Cheney, author of Uncovering PA, featuring more than 180 great waterfalls. Order it now on Bookshop.org or Amazon.
Throughout the gardens, exactly what the displays look like depends on the flower show that is currently being held. During most of the year, a series of four main shows take over the garden and provide you with a bit of a different look to the garden through the seasons. Of these, the Winter Flower Show at Christmas is probably the most popular.
With these many different shows, most of the gardens, including the famed Palm Court look somewhat different throughout the year. Because of that, what you see in my photos may vary by the time you visit, though the general theme and type of plants in each garden tend to stay the same.
During my visit, my favorite rooms were the Orchid Room, the Stove Room (which featured many beautiful butterflies), and the Tropical Forest Conservatory. These rooms were all filled with beautiful flowers and were quite fragrant.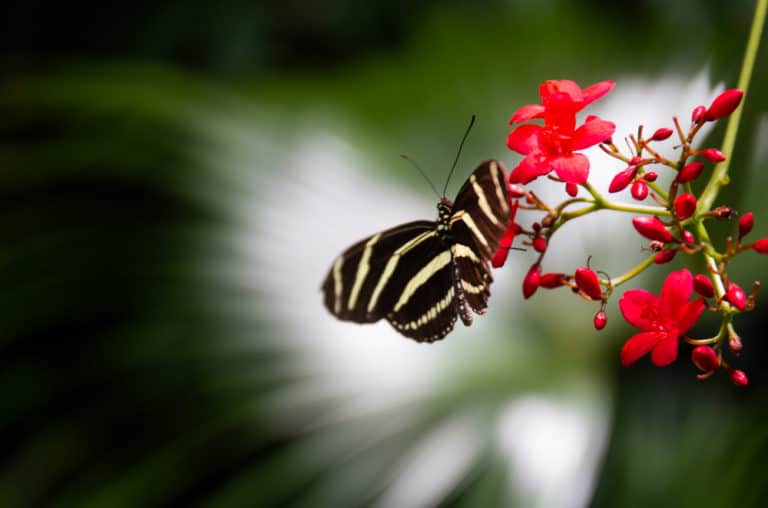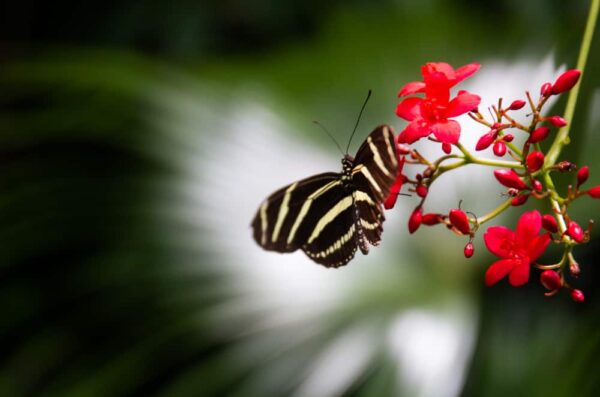 In addition to the interior gardens, there are also six exterior gardens at Phipps.
Two of my favorites were the Japanese Courtyard Garden and the Children's Discovery Garden. The Japanese Courtyard Garden is one of the most beautiful spots at Phipps and reminded me of the many gardens I visited in Japan.
The Children's Discovery Garden is an interactive area for kids and offers some really fun activities for children of all ages. I visited Phipps without my family but walked around the garden thinking how much my kids would have enjoyed playing in this space.
This garden alone makes Phipps a great place to visit with kids in Pittsburgh.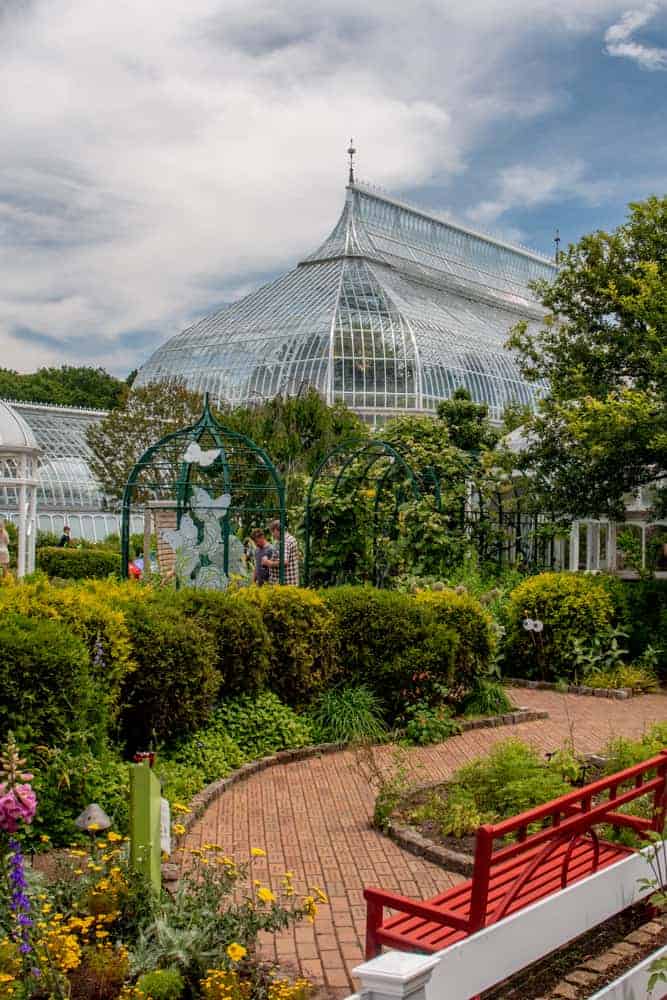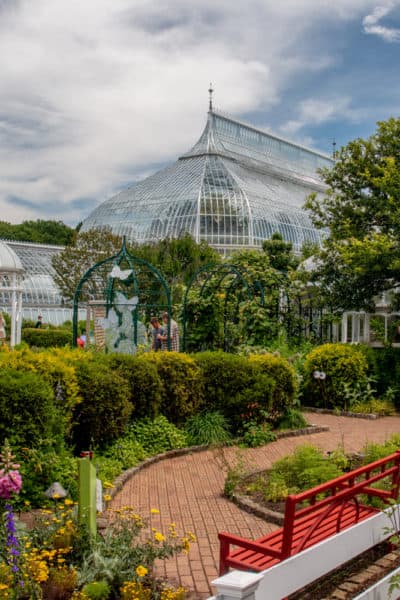 The Outdoor Garden is another popular space and is actually located outside of the paid area at Phipps. While it's not as ornately landscaped as many of the other spaces, this is a great spot to get a feel for Phipps Conservatory prior to entering or if you are looking for a nice respite from the cityscape outside.
Overall, Phipps Conservatory and Botanical Gardens is a great spot to visit in Pittsburgh. Whether you are a garden aficionado or simply someone that enjoys natural beauty, there's a lot to explore here throughout the year.
Tip: While there is a lot of paid street parking around the area, there is a small parking lot in the middle of Schenley Road, just outside of the entrance, that provides free parking for Phipps visitors.
Note: My visit to Phipps Conservatory was hosted by the site. However, the opinions expressed are my own.
Looking for more great spots to visit in Pittsburgh? Explore the Carnegie Museum of Art, the Carnegie Museum of Natural History, the most historic churches in Pittsburgh, and the best waterfalls in western PA.
---
Phipps Conservatory and Botanical Gardens
Hours: Monday-Thursday, Saturday-Sunday: 9:30am-5pm; Friday: 9:30am-10pm

Cost: Adults: $21.95, Children: $13.95

Website: Phipps.conservatory.org

Address: 1 Schenley Drive
Pittsburgh, PA 15213
See map below for other area attractions.
---