Disclosure: This article may contain affiliate links. We will make a small commission from these links if you order something at no additional cost to you.
There is no sign, just a green door set against a red brick wall. It's the kind of building and the kind of door you would wonder what was behind if you even noticed it in the first place. But of course, you wouldn't notice it because it was just one green door and one red brick wall in a city full of green doors and red brick walls.
But behind that green door and that red brick wall lies a place of rebirth. A place where reclaimed wood and old military uniforms go to get new life as art-inspired accessories and knickknacks. Fittingly, this haven of rebirth is located in an old coffin factory. A space in the Port Richard neighborhood of downtown Philadelphia that once made money from decay is now making money by giving life back to decaying supplies.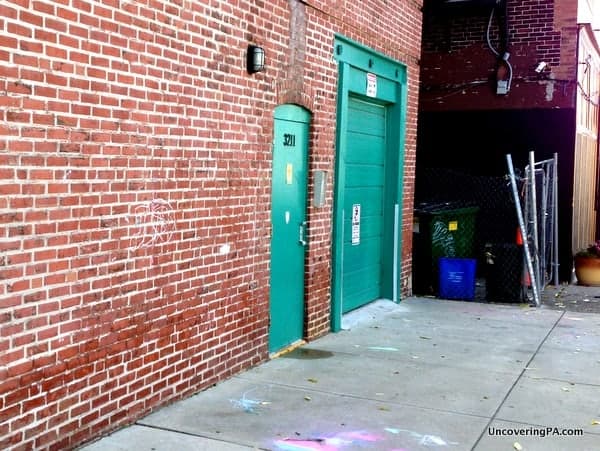 It's this commitment to recovering treasures from "misfortune and neglect," like is done at sites like Magic Gardens, that make Peg and Awl such a special company. Started four years ago in owners Walter and Margaux's house, they have an uncanny ability to take someone's trash and turn it into a treasure worth being sold in places like Urban Outfitters and Anthropologie.
It took just three years for their passion to grow into a 5,000 square foot warehouse. However, they haven't forgotten their roots, still regularly participating in Philly's version of the Brooklyn Flea and selling their products in local stores like 'Art in the Age of Mechanical Reproduction'.
'Art in the Age', as it's called by in-the-know locals, sits in a surprisingly hipster area of Philadelphia's Old City. Just steps from Independence Hall, Art in the Age looks unassuming enough from the outside, if you ignore the giant, vintage sign above the door from a bygone business. However, inside, the store is quite amazing.
Featuring all manner of handmade goods from Philly and beyond, Art in the Age wouldn't feel out of place in the hippest neighborhoods on the far side of the Brooklyn Bridge. Whether you are looking for a hand-printed t-shirt or an organic soap, Art in the Age has it. However, unlike many shops, the items at Art in the Age are all lovingly crafted by talented artisans
The idea behind the shop comes from a 1936 essay by Walter Benjamin from whose title Art in the Age of Mechanical Reproduction got its name. Even in the 1930s, it was clear to Benjamin that the products he bought were losing their soul to assembly lines. 80 years later, it's this philosophy that forms the foundations of a shop like Art in the Age.
Part hipster shop and part art gallery, Art in the Age even has their own line of handcrafted liquors. Each of their four liquors are distilled using only organic ingredients with the idea that you "innovate by being historic". Focusing on pre-Prohibition recipes and tastes, Art in the Age's liquors can't be compared to anything else you might find in your corner liquor store.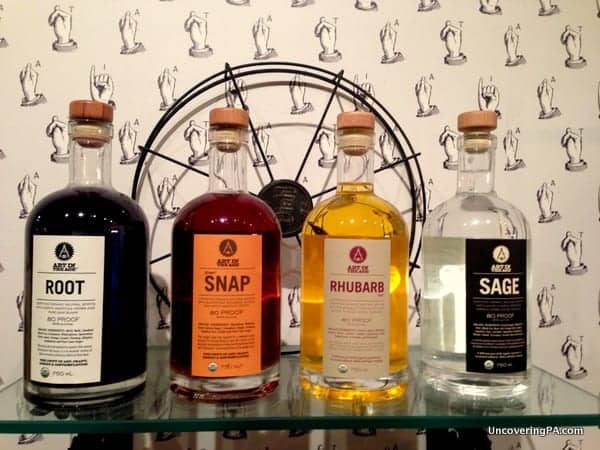 What makes places like Art in the Age or manufacturers like Peg and Awl special, though, isn't that they hand craft their wares (thousands of people across America do just that). They're special because, in a city with such historic importance, they do what they're passionate about.
They take the historical roots of the city and make something beautiful with it, whether they're in a repurposed shop in Philadelphia's Old City or behind a green door and a red brick wall.
To find out more information check out the Art in the Age website.
See map for other area attractions.