Disclosure: This article may contain affiliate links. We will make a small commission from these links if you order something at no additional cost to you.
There are many great Christmas light displays near Philadelphia, and one of the most fun and unique is the Wild Lights at the Elmwood Park Zoo.
Elmwood Park Zoo is located in Norristown in Montgomery County, PA. It can be found about 20 miles northwest of downtown Philadelphia and is only a short drive from both Valley Forge National Historical Park and King of Prussia Mall.
This zoo is one of the best zoos in PA, and I've had a chance to explore it during normal operations in the past. However, when I found out about their holiday lights, I knew I needed to visit again to check them out.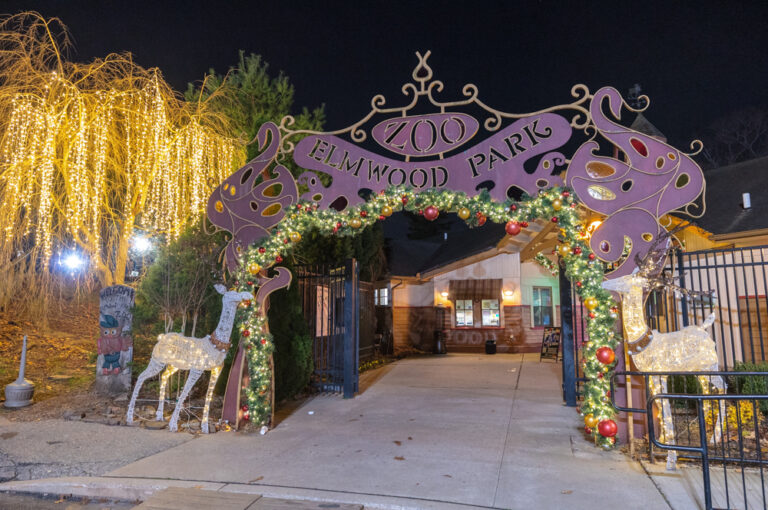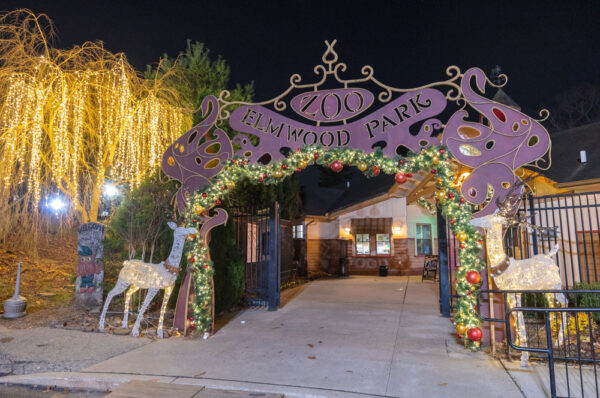 Each year since 2018, Elmwood Park Zoo has come to life during the holiday season with hundreds of thousands of lights spread throughout the 16-acre zoo. In addition to lights, there are also animal encounters, festive music, and even yummy holiday treats.
The festive lights start at the entrance to the zoo and continue throughout the park. Most of the lights in the zoo are located on fencing or in trees, which give a lot of festive beauty to the entire park.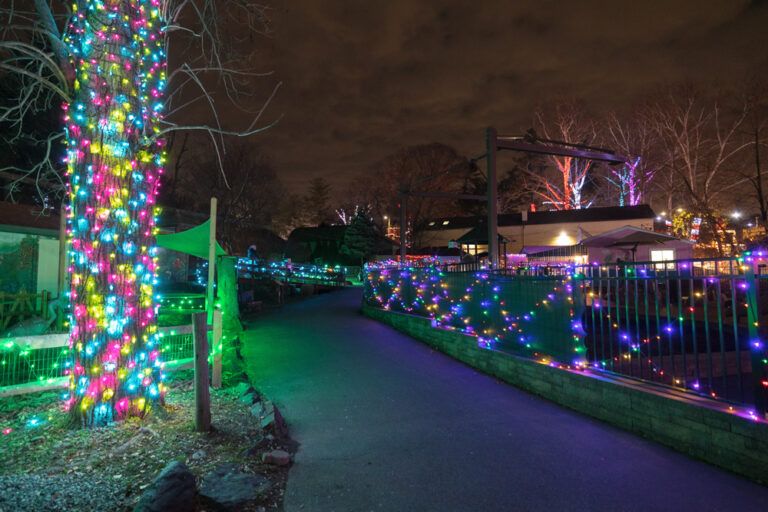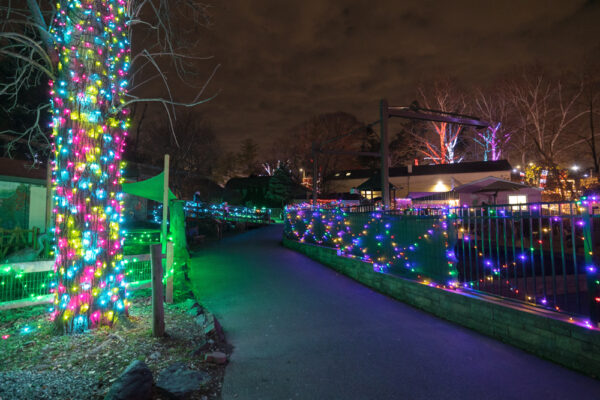 I especially enjoyed the section of wrapped trees that looked like candy canes near the giraffe enclosure.
There are also a few light displays like the type that you often find at drive-through Christmas light displays in Pennsylvania. These are located mostly near the Treetop Adventures section of the park.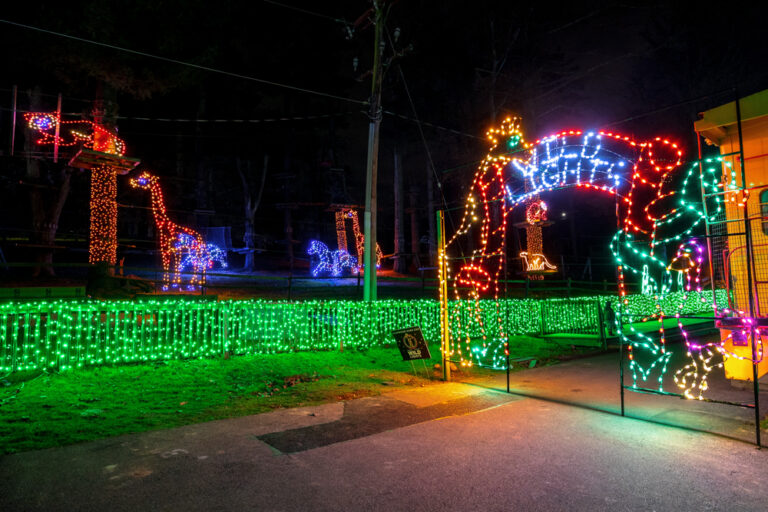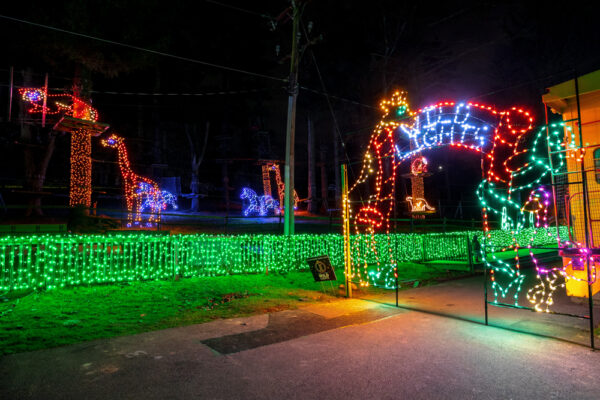 In this area, you'll find several displays that are designed to look like animals. This really brings the fact that this light show is at a zoo into focus and is a neat addition to the space.
Of course, there are many other fun light displays to see while walking around the expansive zoo. These include pink lights that are beautifully reflected in a small pond and light tunnels you can walk through.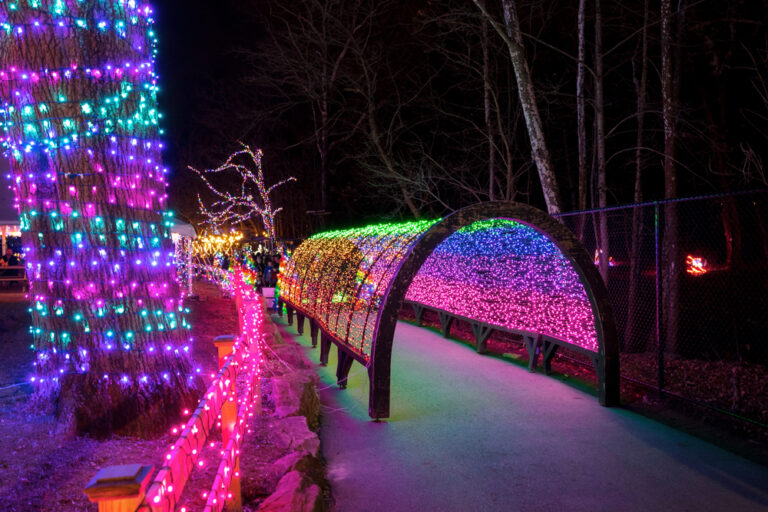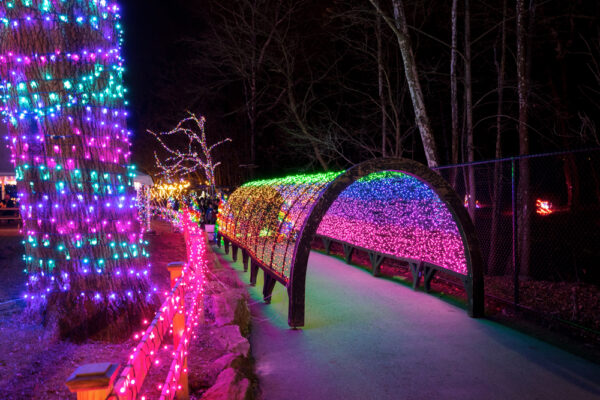 In addition to lights, visitors can also explore live entertainment (Elsa and Anna were there during my visit) and visits with Santa. There are also several open snack bars where you can get hot drinks, snacks, and even a meal.
In addition to the holiday decorations and events, there's a good chance that you want to see animals during your visit. Unlike LumiNature at the Philadelphia Zoo and the Winter Light Spectacular at the Lehigh Valley Zoo, many of the animals at the Elmwood Park Zoo are on display during the event.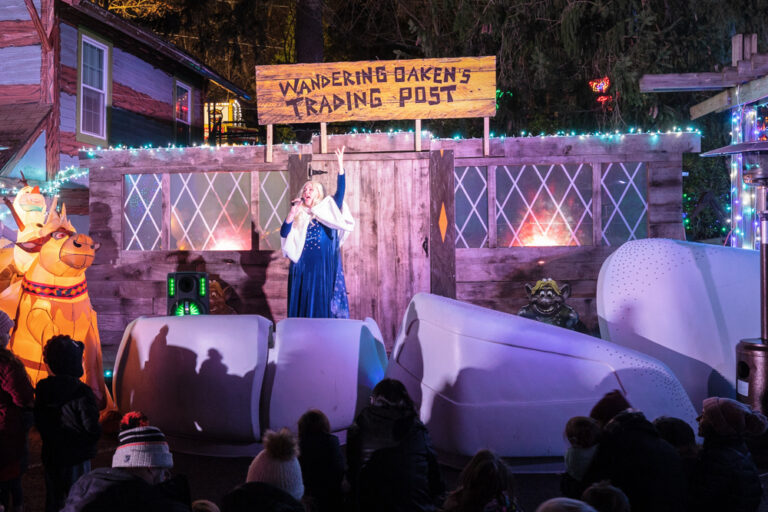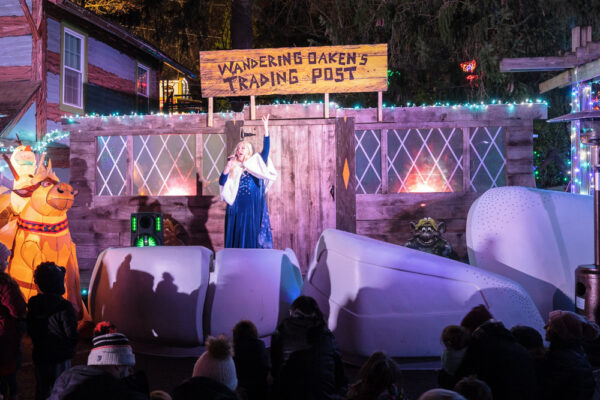 That being said, not all animals are on display, and it's likely that the temperature has an impact on which animals you'll see. If you go on a cold night, things might be a bit more limited.
However, during my visit on a cool, but not cold December night, my family and I saw many animals including bald eagles, the red panda, elk, and buffalo in the outdoor enclosures. It's worth noting that the giraffes were not out on display during this time.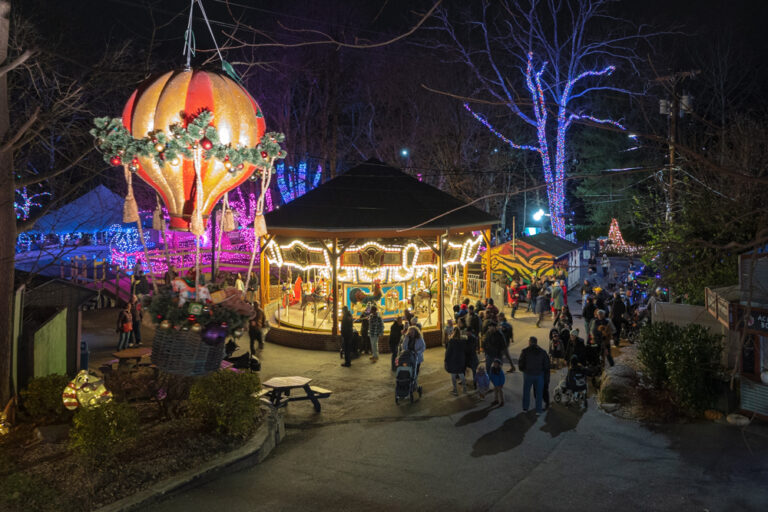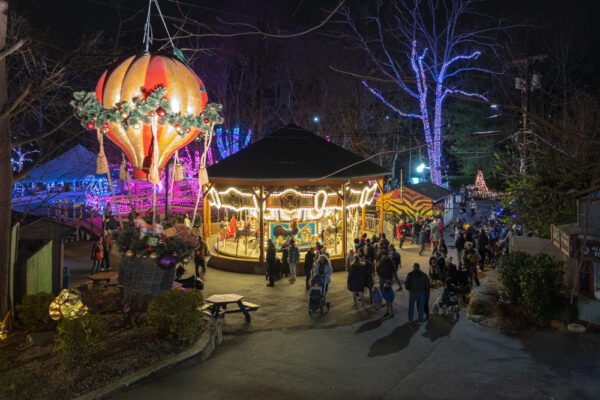 The zoo also had its indoor areas open, which allowed us to see warmer weather animals such as jaguars, snakes, alligators, and monkeys. There were even some holiday decorations set up inside these buildings, which was a nice touch.
If you're lucky, you might even stumble across zookeepers offering a bit of information about the zoo's animals.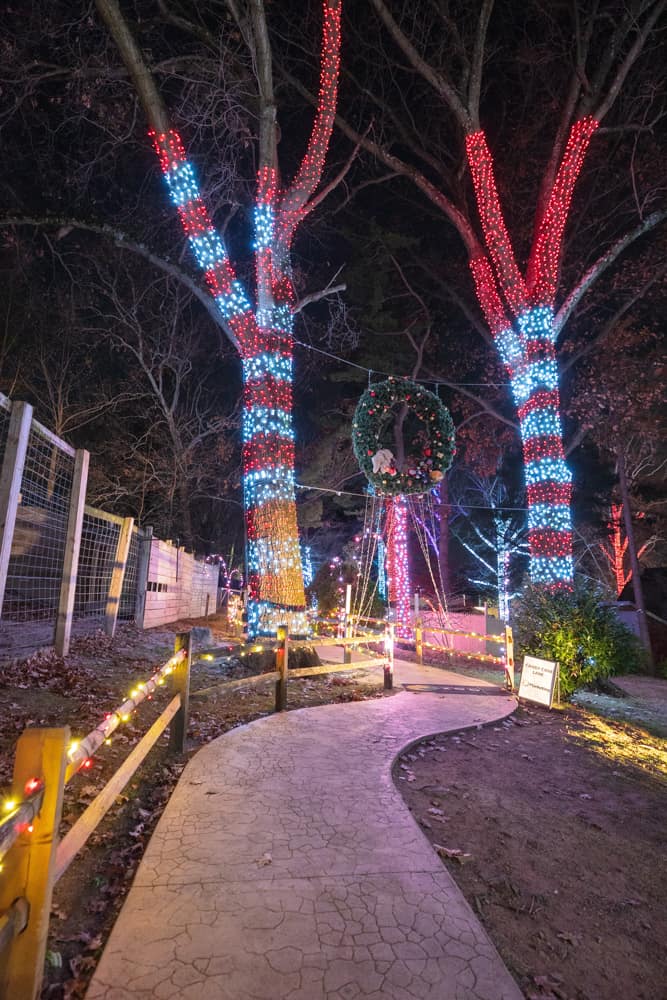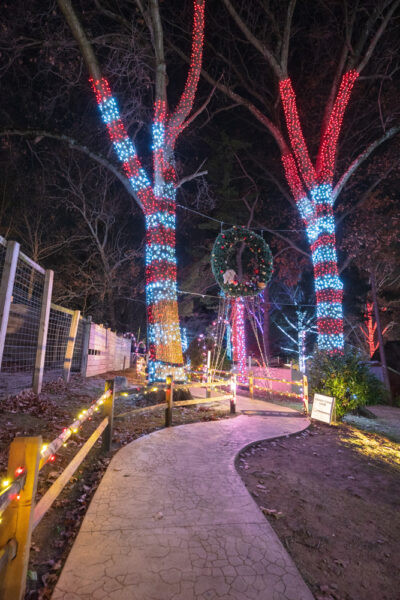 Overall, my family had a fun time at Elmwood Park Zoo's Wild Lights.
While I wouldn't consider it among the absolute best Christmas light displays in PA that I've visited, there were a lot of great lights and decorations here. And, if you combine that with the chance to see some of the zoo's animals, it really makes for a fun evening out.
Ultimately, if you are looking to see some holiday lights in the Philadelphia suburbs, this is definitely a neat spot to check out.
In 2022, Wild Lights at Elmwood Park Zoo is open nightly from November 18 through December 30. The cost is $14.95 for adults and $10.95 for children (ages 3-12) and timed tickets can be purchased online.
Looking for even more places to visit nearby? Check out the Holiday Light Show at Shady Brook Farm, the Christmas Markets in Philly, and the Holiday Display at Longwood Gardens.