Disclosure: This article may contain affiliate links. We will make a small commission from these links if you order something at no additional cost to you.
As the birthplace of America and the 5th largest city in the country, Philadelphia can be a daunting place to visit for the first time. There are so many amazing things to do in Philly that it can be hard to narrow down what to see and do during your visit.
This is especially true for those visiting the city for the first time or for the first time in a long while. During my time running UncoveringPA, I've visited Philly more times than any other destination and have come to love this amazing city.
To help you find the essential things to do during your first visit to Philadelphia, I've put together this two-day guide. This itinerary focuses on the must-visit things to do in Philly, with plenty of free time to wander and enjoy this amazing destination. If you have more time in the city, or are looking for things to fill your free time, I've added a few extra suggestions to the bottom of this article.
Here's my two-day itinerary filled with things to do for first-time visitors to Philadelphia.
Where to Stay in Philadelphia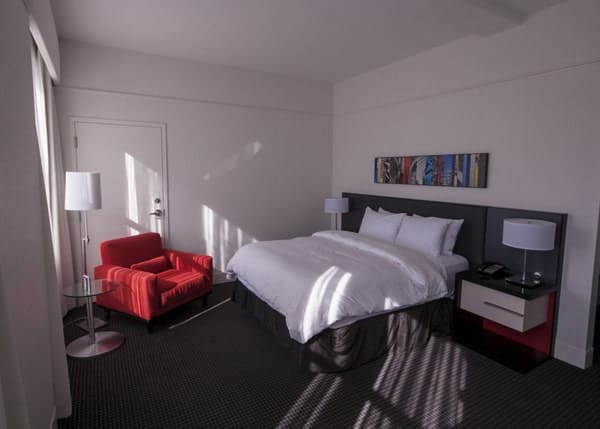 Philadelphia is home to many great hotels. However, for your first visit, try the Hotel Monaco. Located steps from Independence Hall, this elegant hotel is a great respite from the city and has very comfortable rooms. Even better, some rooms have views overlooking Independence Hall.
Another great option is the Loews Hotel near City Hall. The first European-style Skyscraper built in the United States, this hotel offers amazing views of the city and is closest to the Day 2 activities in this guide.
There are also many great Vrbos in Philadelphia.

Day 1
Independence Hall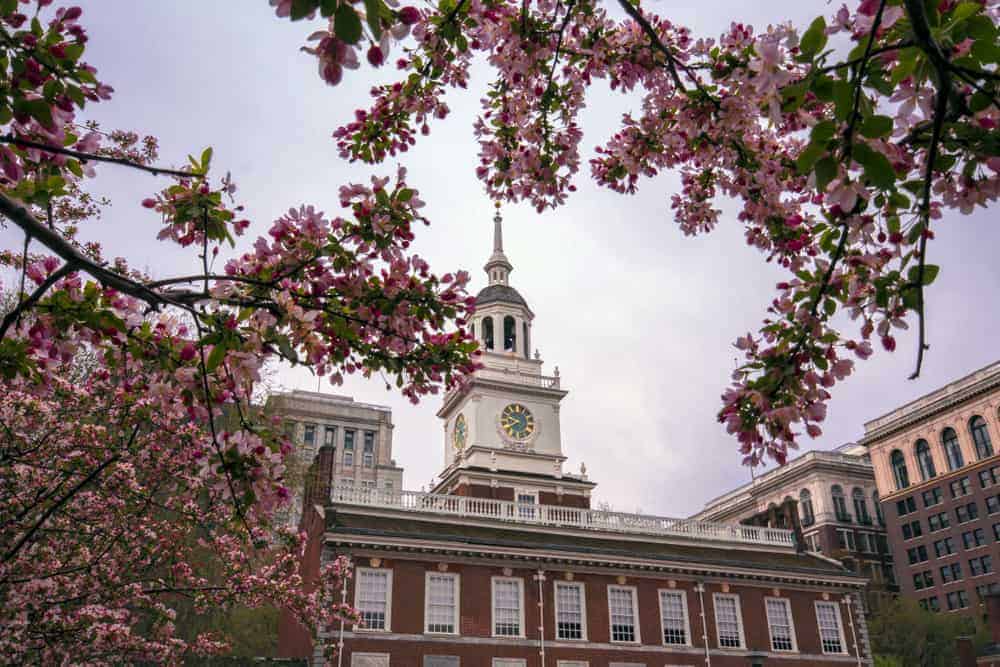 There's no better place to start your visit to Philadelphia than at Independence Hall. It was here that the Declaration of Independence was ratified and signed. The complex's buildings were also used as the U.S. Capitol and Supreme Court chambers in the late 1700s.
Tickets to Independence Hall are free but offered on a first-come, first-served basis. To ensure you can get tickets for the time you want, get them ahead of time and pay only a $1.00 processing fee. Tickets can be reserved here. For more information, check out our full article about visiting Independence Hall.
Liberty Bell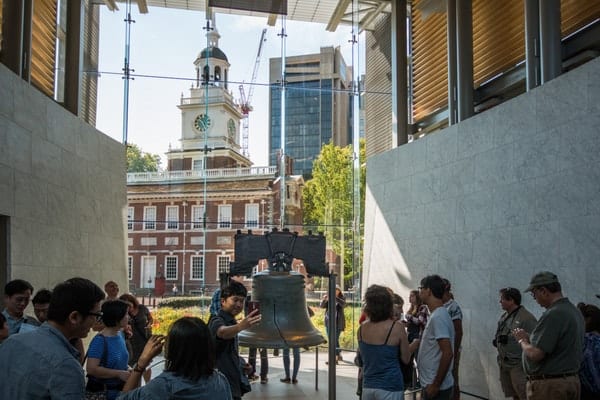 If Independence Hall is the one must-see site in Philadelphia, then the Liberty Bell is certainly number two. Located in a modern building adjacent to Independence Hall, the Liberty Bell once hung in the bell tower above the building. However, manufacturing flaws caused it to crack, and in the process, made it the most famous bell in the country.
The Liberty Bell is free to see, and the lines, while sometimes long, move very quickly.
Christ Church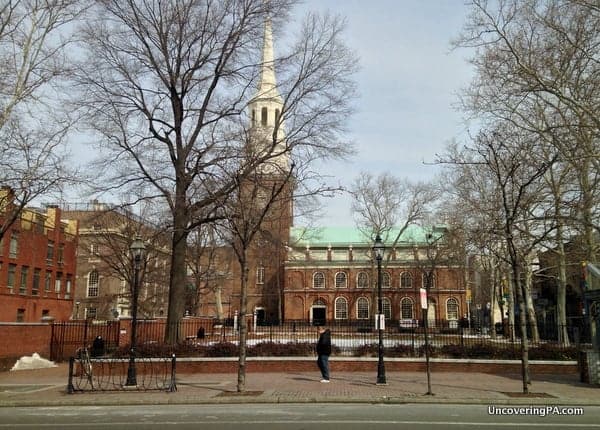 There might be no church in America with more history than Christ Church. Built in 1744, this church was visited by many Founding Fathers, and its membership roll contained famous names such as Benjamin Franklin and Betsy Ross. George Washington and John Adams also frequented the church during their times as presidents.
Christ Church is open to visitors throughout the year and docents are on hand to offer a bit of historical narrative. Make sure to sit in Washington's pew before you leave.
For more information, check out our article about visiting Christ Church.
Benjamin Franklin's Grave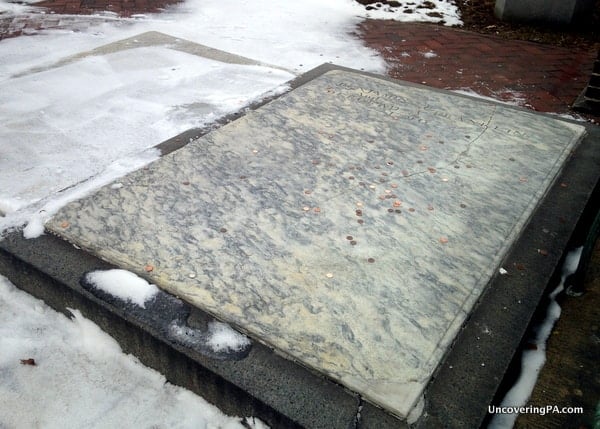 Christ Church features two burial grounds, both of which are the final resting place for five of our Founding Fathers. The most well-known of these men is Benjamin Franklin, who is buried a few blocks from the church, just around the corner from Independence Hall.
The graveyard is open March through November, but it's also possible to see Franklin's grave from the sidewalk outside of the cemetery. Leave a penny on his gravestone in homage of his saying, "A penny saved is a penny earned."
Lunch: Eat a Cheesesteak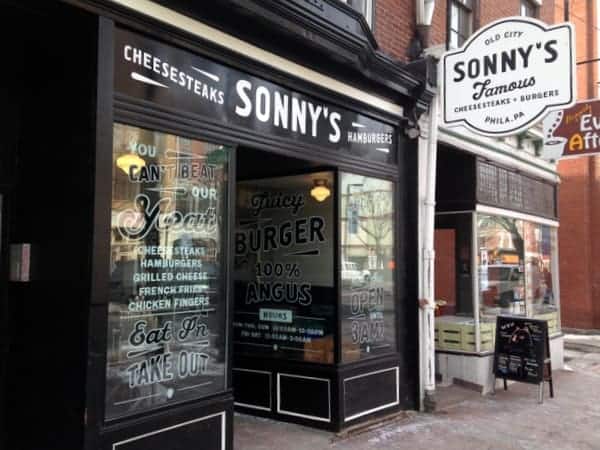 No visit to Philadelphia is complete without eating a real Philly cheesesteak. If you've never had one in the area, you are in for a real treat, as there are very few places far from the city that make one correctly. There are many places in the city that offer great cheesesteaks, but few of them are within walking distance of Old City.
I've shared my picks for the best Philly cheesesteaks in the city, but two popular picks within walking distance of the sites above are Sonny's Famous Steaks and Jim's Steaks.
No matter where you go, however, have cash, make sure you know how to properly order your cheese steak and, if you go at a normal meal time, expect a long wait.
Benjamin Franklin Museum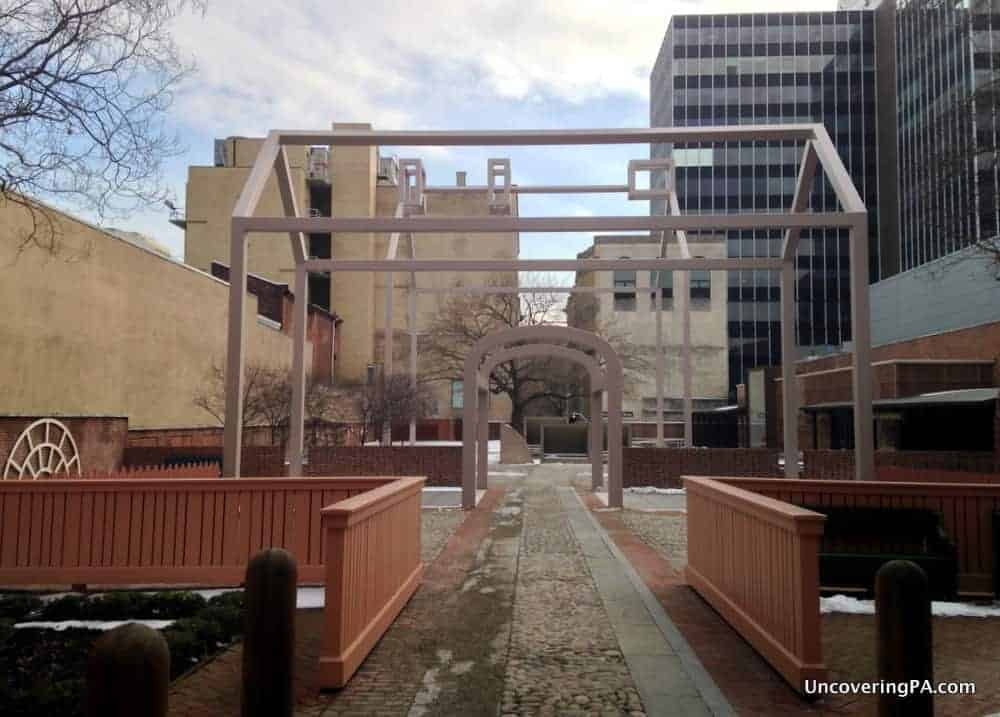 Now that you've seen where he worshipped and is buried, head over to Franklin Court to learn more about the life and legacy of Benjamin Franklin. Franklin Court is home to the remains of Franklin's Philadelphia home, a reconstructed print shop, and the Benjamin Franklin Museum.
After taking a minute to look at the home's foundations and stare into the pit that was once Franklin's latrine, head into the museum. This museum offers an excellent and often humorous look at the life and legacy of this Renaissance man. This mixture makes this a great learning opportunity for kids of all ages.
For more information, check out our article on the Benjamin Franklin Museum.
Elfreth's Alley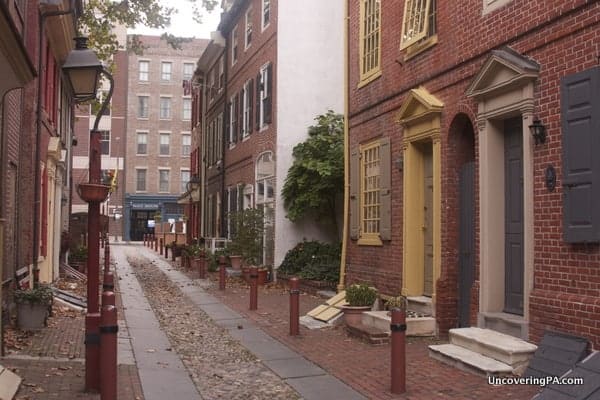 Elfreth's Alley is the oldest, continually inhabited residential street in the United States, dating back to 1702. While no famous Philadelphians lived on this street, the amount of history packed into this single block is astounding.
A visit here isn't long, but it's a great way to get a glimpse of what residential Philadelphia would have looked like 300 years ago.
For more information, check out our article on Elfreth's Alley.
Dinner: Zahav or Han Dynasty
For dinner, there are two great options in the area around Old City. Zahav in nearby Society Hill was recently named to several lists as one of the best restaurants in America and offers a modern take on Israeli cuisine.
Even if you've never eaten Israeli food, you are sure to not come away disappointed. If you need even more encouragement to visit, check out this great review. Just note that you'll need to plan ahead. Reservations are usually filled at least a month ahead of time, and while they do have some space reserved for walk-ins, you'll want to arrive early to secure a spot.
A few blocks from Zahav is Han Dynasty, one of the best Chinese restaurants in the country. The restaurant began in Philadelphia, but now has 8 locations in the Philly area and in New York City. Choose the spiciness of your meal based on their number system, but keep in mind that the dishes actually get quite spicy, so order with caution.
After Dinner: Franklin Fountain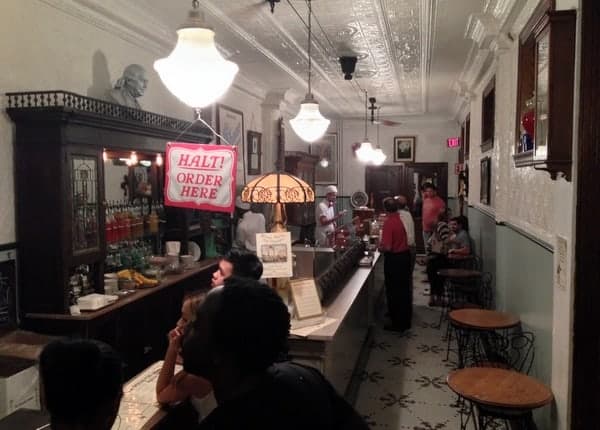 If you aren't quite ready to head home after dinner, head out for some ice cream.
Franklin Fountain is a throwback ice cream fountain that features some of the most delicious and unique flavors of homemade ice cream you'll find anywhere. Be prepared for long lines and their cash-only register.
There are also a lot of great breweries in Philly that are worth trying if you're looking for something most adult-oriented.
Day 2
La Colombe Coffee Roasters
Start your morning off with one of the best cups of coffee you'll find anywhere in the country: La Colombe Coffee Roasters. While La Colombe has expanded to a few other cities, it got its start in Philly, making it the perfect cup of Philadelphia coffee. There are locations throughout the city, but the most convenient ones are located next to City Hall and the location at the corner of 6th and Market Streets.
La Colombe also serves a small selection of pastries, but those requiring a larger breakfast may want to make another stop before or after getting coffee.
One Liberty Observation Deck or the City Hall Observation Deck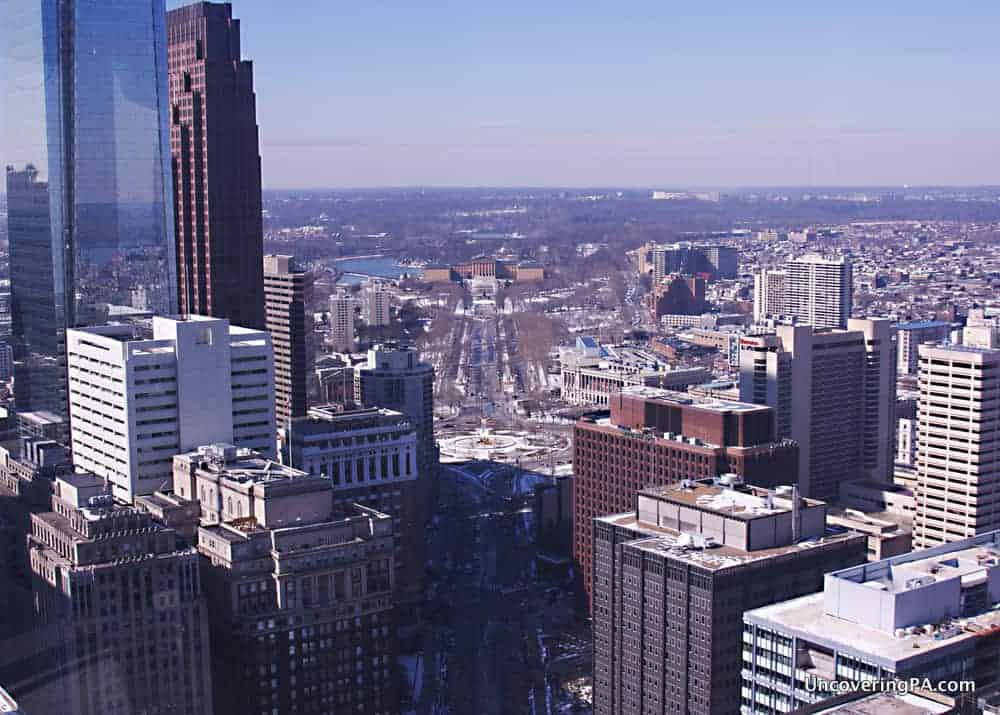 Get above Philadelphia and see what it looks like from the top of some of the city's tallest buildings.
The tallest public observation deck in the city is One Liberty Observation Deck in Center City. Sitting 883 feet above the streets below, this observation area has an impressive 360-degree view over Philadelphia and the surrounding suburbs. Tickets to the top are timed, so you may want to consider getting your tickets in advance.
The second observation deck in the city sits atop Philadelphia City Hall. While only about 500 feet off of the ground, the view is still very impressive, and the small space makes you feel like you really are amongst the buildings of the city. At one point in time, this building was the tallest in the world, which makes standing atop it that much cooler.
For more information on these two observation areas, check out our full articles on One Liberty Observation Deck and the observation deck at Philadelphia City Hall.
Lunch: Reading Terminal Market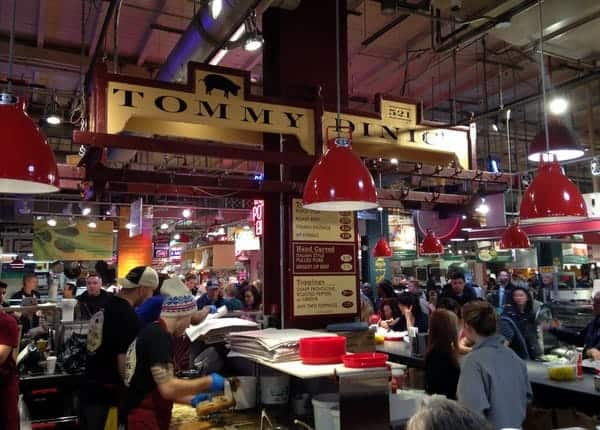 Reading Terminal Market is a bustling market housed in what was once the terminal station of the Reading Railroad (of Monopoly fame). Today, dozens of food vendors have set up shop selling everything from Amish produce to Pakistani food. Take some time to wander through this amazing market to get a slice of Philadelphia.
There are many great restaurants in Reading Terminal Market, but the most heralded is DiNic's Roast Pork. Their roast pork sandwich, which features roasted pork topped with broccoli rabe and sharp provolone, was named the best sandwich in America by the Travel Channel. Even in a city known for their sandwiches, this one stands out as a must-try.
The Rocky Steps and the Philadelphia Museum of Art

Spend the afternoon at one of the nation's best art museums: the Philadelphia Museum of Art. The museum features a bit of everything including American art, Medieval armor from Europe, and art from ancient Asia.
The museum has thousands of art pieces on display in almost any genre and from some of the world's most well-known artists. This means that not only are you likely to find something enjoyable to admire, but you can spend hours browsing through this amazing museum.
Before you leave, or before you go inside the museum, take a jog up the steps to the museum and recreate the famous scene from the movie "Rocky." Known colloquially as the "Rocky Steps," you will no doubt see others recreating this familiar scene. You can also get your photo taken with the Rocky Statue near the base of the steps.
For more information, check out our article on the Philadelphia Museum of Art.
Dinner: Monk's Cafe or Jake's Sandwich Board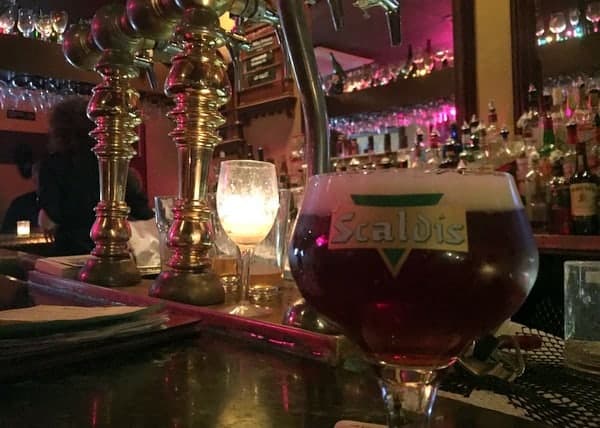 End your two days in Philadelphia at one of the best beer bars in the country: Monk's Cafe. Specializing in Belgian beers, this cozy restaurant has one of the best, largest, and most unique beer lists in the country. Try beers rarely found in the United States with the help of their detailed descriptions.
Monk's also serves food that perfectly complements their beers, so even if you aren't a drinker, you are sure to enjoy your meal here.
If an upscale bar doesn't suit your tastes, head over to Jake's Sandwich Board. Yes, it will be your third sandwich in two days, but Philly does sandwiches so well that you might want another after eating here. The sandwiches at Jake's Sandwich Board have an upscale feel thanks to unique ingredient combinations.
Other Things to See and Do in Philadelphia
Whether you have more time in Philadelphia or just wanted to fit more into your itinerary, there are a lot of great things to do in the city and the suburbs. Start by checking out all of the great things to do in the area that I've written about. You can also check out the internet's most complete list of free things to do in Philadelphia.
Some of my top picks that weren't included in this first-timer's guide to Philadelphia include the Rosenbach Museum, the Mütter Museum, the Penn Museum, the Barnes Museum, and Wissahickon Gorge.
Learn more about Philly in our list of 51 fascinating facts about the city.
Also, check out our map, filled with great things to do in Philadelphia and beyond.
Looking for more weekend trips? Check out our PA Weekend Getaway Guide, our first-timers itinerary for Pittsburgh, or explore weekend trips to Lancaster and Meadville.