Disclosure: This article may contain affiliate links. We will make a small commission from these links if you order something at no additional cost to you.
Set on a peaceful stretch of land on a ridgeline above Huntingdon, Pennsylvania, the Isett Heritage Museum, also known as the Isett Acres Museum, looks unremarkable from the outside. In fact, you could be forgiven for driving right past it, assuming it to be no different than the many other farms that dot the rural landscape of Huntingdon County, Pennsylvania. However, those who take the time to stop are met with one of the most interesting museums in the state.
Called by some the "Smithsonian of Huntingdon County," the Isett Heritage Museum chronicles the everyday items of the 19th and 20th century. Their collection consists of 40,000 items spread between three large buildings, and includes many everyday items that visitors will have used in the past, or might still be using today.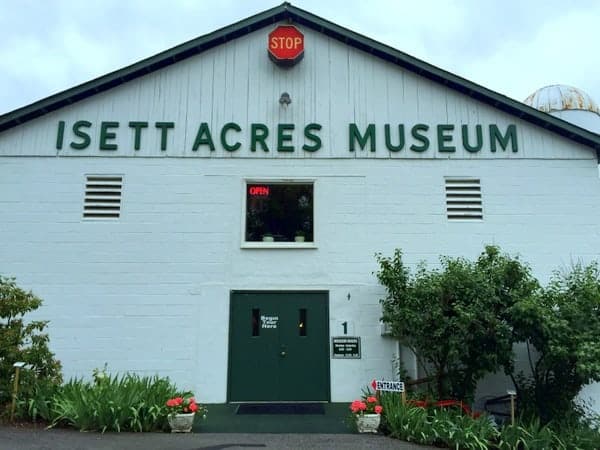 In many ways, the museum reminded me of the Mercer Museum in Doylestown, PA. The Mercer Museum focuses its attention on hand-powered tools from the 19th and early 20th century and organizes them based on use.
The Isett Heritage Museum seems to pick up where the Mercer Museum stops, with many of their items from the middle to later part of the 20th century. The items on display are remarkable in how unremarkable many of them are. However quaint the museum may be, they are very much ahead of their time by preserving common items today that will be of interest for generations to come.
Visits to the museum start in the large barn in the middle of the building complex. Guided tours are included with the price of admission. With a collection this large, a guide is a must if you want to see everything that the museum has to offer. Otherwise, you could spend days making sure you didn't miss any of the highlights in this very large museum.
Inside the barn, there is a large collection of electronic items from the early to mid-20th century. My personal favorite was the large collection of radios. Outside of Check's Radio Museum in Armstrong County and maybe The Fifties Place in Bedford County, I doubt that there is anywhere else in the state with such a large collection of antique radios. The barn also contains many antique tools and local advertising displays from defunct businesses.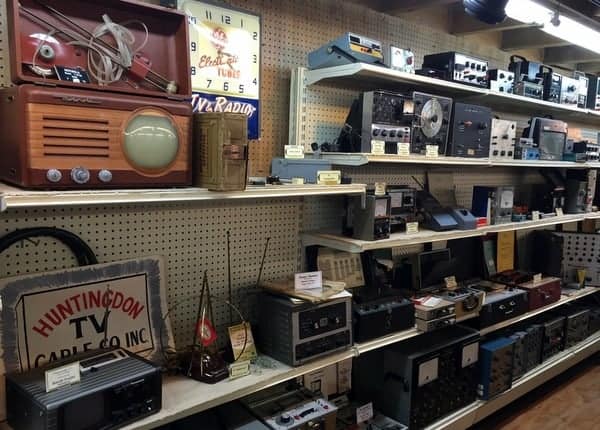 The other two buildings that house the museum's collection are modern, metal buildings that sit on a small hill above the barn. These large warehouses contain thousands of items all carefully arranged by use and age.
Walking into the first building reminded me a bit of walking into an antique shop. Many of the items here are the types of things that you would expect to find in your grandmother's home or in a box in the basement. However, it is interesting to see items with similar functions sitting side by side to see how they changed over time. One such area was devoted to the museum's collection of washing machines, which showed how they changed from wooden, hand-powered washers to metal, automated machines.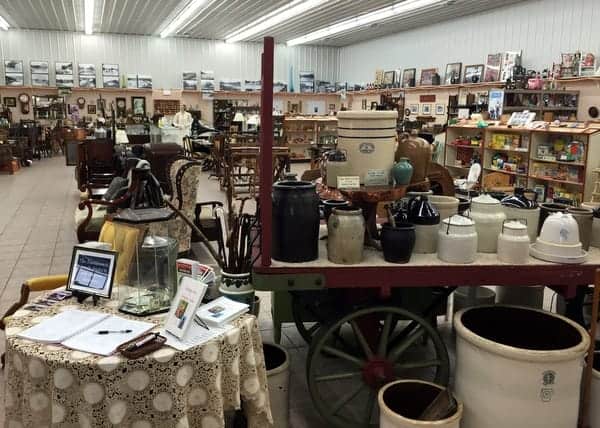 The Isett Heritage Museum's third building was also the largest. The front part of the building here actually served more as a local historical society, then as a repository for old machines. Still, there were old machines to be found here, especially the museum's very, very large camera collection.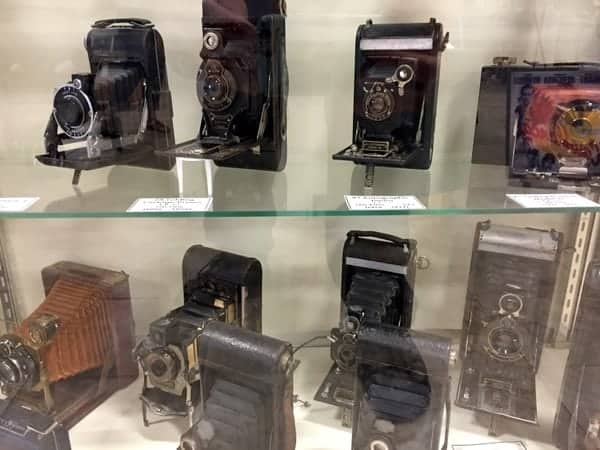 Since the museum takes in so many donations and the Huntingdon County Historical Society focuses more on telling the story of the homes they reside in, the museum has taken it upon itself to display many items from Huntingdon County's history. This includes a great collection of military uniforms, weapons, and knickknacks that might have otherwise been lost to history. There is also information on local Indian tribes, recreated interiors from old buildings in downtown Huntingdon, and even several rebuilt log cabins.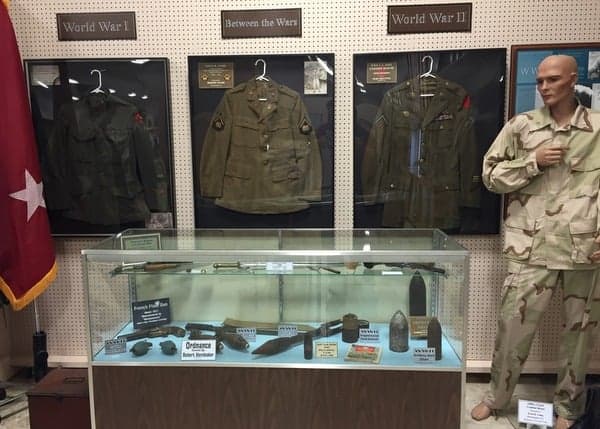 The back half of the last building focuses on modern technologies. Many old computer parts are located here, including some that look like they still could be used if they were plugged in. I was even told that when the museum's printer stopped working, instead of throwing it away, it was added to the museum's collection. It was fun to browse through the relatively modern technologies here and notice some items that I had owned as a child.
There is a lot to see here, and if you try to see it all, it can be a bit overwhelming. I would have liked to have had more signage on the items so that I could have quickly gotten an idea of the piece I was looking at, but the included guided tours definitely make up for this shortcoming.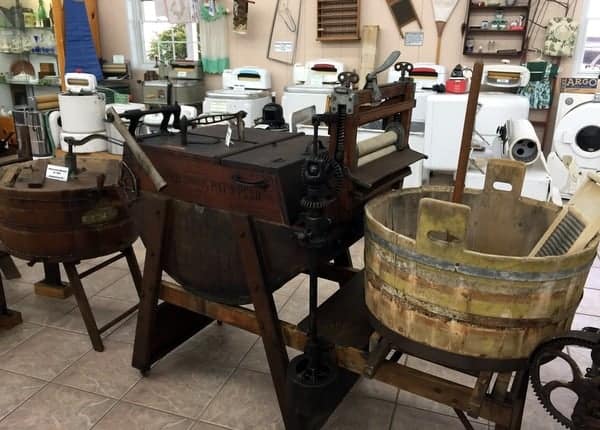 Overall, I was really impressed with the Isett Heritage Museum. The fact that this is the collection of one man makes the tens of thousands of items here even more impressive. Mel Isett has done an amazing job collecting and curating the day-to-day history of life in 19th, 20th, and 21st century America.
While many of the items may cause us to reminisce today, future generations will likely look at the collection here with great awe, wondering how we lived our lives with such basic and antiquated technology. If you have any interest in modern technology, local history, or just want to take a walk down memory lane, the Isett Heritage Museum is a fantastic place to visit.
Note: My visit to the Isett Heritage Museum was hosted by the museum. However, the opinions expressed are my own.
Looking for more things to do nearby? Check out the Stone Mountain Hawk Watch, Lincoln Caverns, and Raystown Lake.
---
Isett Heritage Museum
Hours: Monday-Friday: 9am-4pm
Weekend tours by reservation
Closed weekends, December-March.

Cost: Adults: $12, Children: $6

Website: IsettAcres.com

Address: 11941 Stone Creek Ridge Road
Huntingdon PA 16652
See map below for other area attractions.
---